Unusual & Weird Beauty Tools That Actually Work!
As the old saying goes, "Necessity is the mother of invention". Thanks to the ever-present need for solutions, we are in a flourishing era of technological advances. In the beauty industry alone, there are new inventions the whole time.
Some are innovative and cute. And others are, let's just say, amusing. If you love unorthodox or weird ways to achieve your beauty results, these beauty tools and inventions were made for you!
Disclaimer: As an Amazon Associate I earn from qualifying purchases on Amazon and other affiliate programs. This means on some purchases, I make a commission. It doesn't mean you spend more, it simply allows me to keep this blog going!
It's been said that massaging the scalp helps promote hair growth. It does this by increasing the blood circulation to and near your hair follicles, rejuvenating the roots and conditioning the scalp.
It also effectively rids the scalp of dead skin layers, i.e. those pesky flakes and dandruff. A scalp massage removes those to reveal the healthy layer beneath it enabling your scalp to "breathe" in more oxygen.
It's pretty similar to exfoliating your face. Once the oxygen barrier is gone, oxygen gets in. When that happens, your hair has a better chance of growing healthier.
Massaging your scalp with your mere fingertips doesn't actually scrape off the dead layers, and a great shampoo can only do so much for your hair. Additionally, for those who like to keep short nails, massaging the scalp may not be effective.
Silicone scalp massagers like these mimic the nails, only better and less abrasive! It will also save you from chipping your polish. That sounds like a win, IMO!
How does it work?
Briogeo Scalp Revival Stimulating Therapy Massager gives a clean scalp, better conditions for hair growth, AND a relaxing spa experience! Scalp massages aren't new, it's the way the product executes it that is.
The simple advantage of using this scalp massage over your spa or masseuse is that you are in control of it all. You know best which area needs the most attention and you can do it yourself!
Although I'll be honest, seeing one of these scalp massagers for the first time had me doubting that it would tug my hair and actually pull out my hair instead of helping to fix it. Yep. Good thing I was wrong! Because I've got one and my head feels lighter since I started using it.
The bristles are soft silicone ones that don't cut or scratch the hair follicles. The scalp massage is super gentle and it's one posh way to apply your shampoo and conditioner- as an added bonus!
---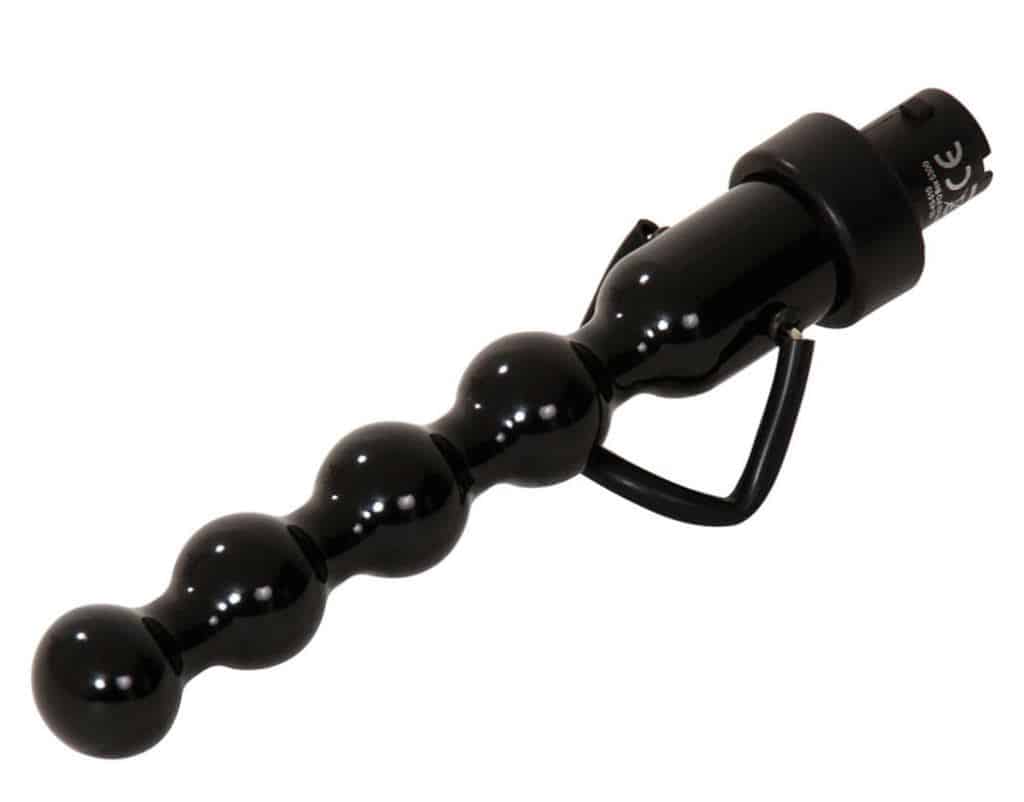 I've had my fair share of frustration with hair-shaping tools. Especially weird-looking gimmicky ones. I think perhaps the weirder it is, the better the curls are.
This wand attachment certainly looks like it could, potentially create cool curls- but my worry was how does the hair stay on without you burning yourself?! I get how the hair stays on a straight wand, but how does the hair stay in place on this thing?
How does it work?
The attachment has a ceramic-coated barrel which is a standard for healthy hair curling. Ceramic coats absorb and distribute heat better than other materials. They don't magnify the heat causing it to burn and damage your hair.
Instead, they heat-style your hair in the healthiest way possible by preventing any micro-melting on your hair cuticles!
The bubble design is a neat way to stop you from getting your hands burned. It helps the curl stay in place better and offsets the chances of you touching your hair in panic when it slides off.
---
This facial hair remover honestly looks terrifying! If anyone has had incidents with tweezers and hair, you'll know of the painful way it pinches the skin. Correct me if I'm wrong! This looks like a callous device for that.
The Tweezerman Smooth Finish Facial Hair Remover isn't the thing of your fears. It actually works pretty gently and surprisingly well. It's a tweezer for peach fuzz. And it works like a friendly razor.
How to use it? Put the tweezer on your face where you want your hair removed. Then you hold both handles and start twisting the handles. Move the tweezer coils around your face as you twist the ends, and the coils magically pluck your peach fuzz!
How does it work?
The product plucks the hair by opening and closing around your facial hair. Each twist of the handles helps it with this motion. It grips onto the hair and pulls it as you roll it over your face.
The best thing about it is that the plucking isn't painful or prickly. It's actually soothing and almost therapeutic. Imagine having a way to get rid of your facial hair while just lounging around, and watching Netflix. This does it!
Plucking each individual facial hair is painful and a downright nightmare for those with sensitive skin. Besides, who has the patience to pluck one hair at a time?! Shaving poses its own threats.
Since the skin on your face is extremely delicate and soft, razors can easily disrupt the layers. The other alternative is waxing which is good but the upkeep is harder.
Among all those options, if you want to remove your peach fuzz, this weird coil plucking tool is, safe to say, your safe bet!
---
This is one of the most deceiving macarons I've ever seen. It won't satisfy your sweet cravings, and it's not meant to go past your lips. What's more, it wants to roll over microneedles on your lips! Does it sound like a horror tool to you?!
I've heard of facial micro-needling, but I guess I missed the part about the lips needing the treatment too. This attachment head for the BeautyBio GloPRO sure makes me curious.
How does it work?
The effects of micro-needling or derma rolling on the lips are the same as you get from facial derma rolling. It helps to enhance the effectiveness of any skincare products that you use.
This is achieved by causing micro-injuries, that actually boost collagen production as your skin heals and regenerates. By derma rolling your lips, you get a plumper and healthier set of puckers without lip fillers!
While it's not really a replacement for lip fillers, derma rolling really does bring out your lip's natural plumpness. Alternatively, if the idea of needles terrifies you, instead opt for a lip-plumping lip gloss which gives the gains without any pain!
---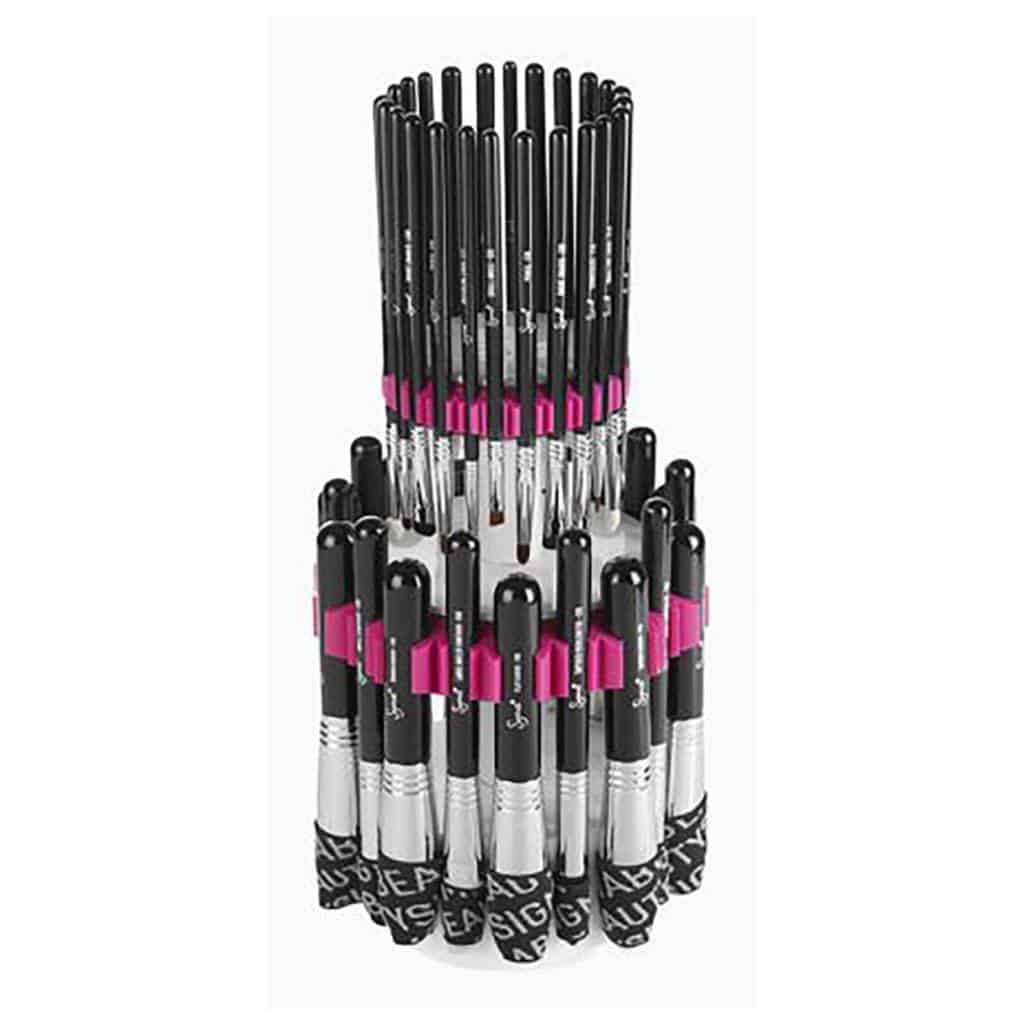 There really is a solution to everything. Even one for drying your makeup brushes! And the result is a drying rack… or tree.
Not only does it make you a clean queen, it shapes your brushes back to their original form. So if you've got a brush that's unruly from usage, this tree will save the say. Get ready for brushes that look like new!
How does it work?
It's functional and practical with 40 slots for all your different brushes! Brushes are delicate. Once a strand bends and strays away, it affects how your makeup looks once applied.
Taking care of the brush bristles also maintains their quality. Brush soaps help out too., but the harsh rubbing motions take away the shape as well as storing your brushes in a cramped bag. 
With this tool, once you've shampooed and washed your brushes, hang them up to dry. It can also double up as a great brush holder which is a useful additional way to use it.
---
Don't waste your cucumbers on your eyes, this non-perishable eye cooler is reusable and just as effective!
This is a woven mask made out of jade crystals. I'm a bit sceptical about the relationship between stones and healing. But in the corner of my eye, my facial jade roller is twinkling in disbelief.
How does it work?
The mask helps soothe and relax your facial tensions. Much like the jade roller and other crystal-made beauty tools, the idea behind it is fairly simple: Crystals are relatively cool to the touch, and one like jade has the ability to stay cool even when it comes into contact with the skin.
The cooling sensation relieves the skin by reducing puffiness, stimulating lymphatic drainage, and promoting blood circulation.
The jade eye mask is really similar to your cucumber. It's green. It's pleasantly cold. It's a good lounging accessory. The only difference is that you can't eat the mask afterwards!
---
Facial massages and nerve stimulations help keep the skin youthful. That's why there are various face rollers that have surfaced over the years. But this one, is a little more unusual.
At first glance, you can already tell that it won't cover all the areas on your face. But that's okay. It's mostly geared toward massaging your neck and the sides of your face and training your lymph nodes to function properly.
How does it work?
Using this consists mostly of rolling it up and down your face and neck. The cute little bumps stimulate your facial lymph nodes so they can flush out any fluid build-up that causes swelling. It eases the tension from any problems connected to swelling and tired faces.
The Skin Gym Face Trainer Beauty Roller is essentially a hexagon-shaped wand encrusted with geranium stones. Its gemstones are activated by built-in mini solar panels!
To add more, these mini-solar panels "activate a micro-current through the stones to help re-balance, reduce the appearance of sagging skin and promote a rejuvenated complexion." Essentially, it's a fancier version of the jade roller!
(For more info, Check out Healthline, it gives an in-depth explanation of lymph nodes.)
---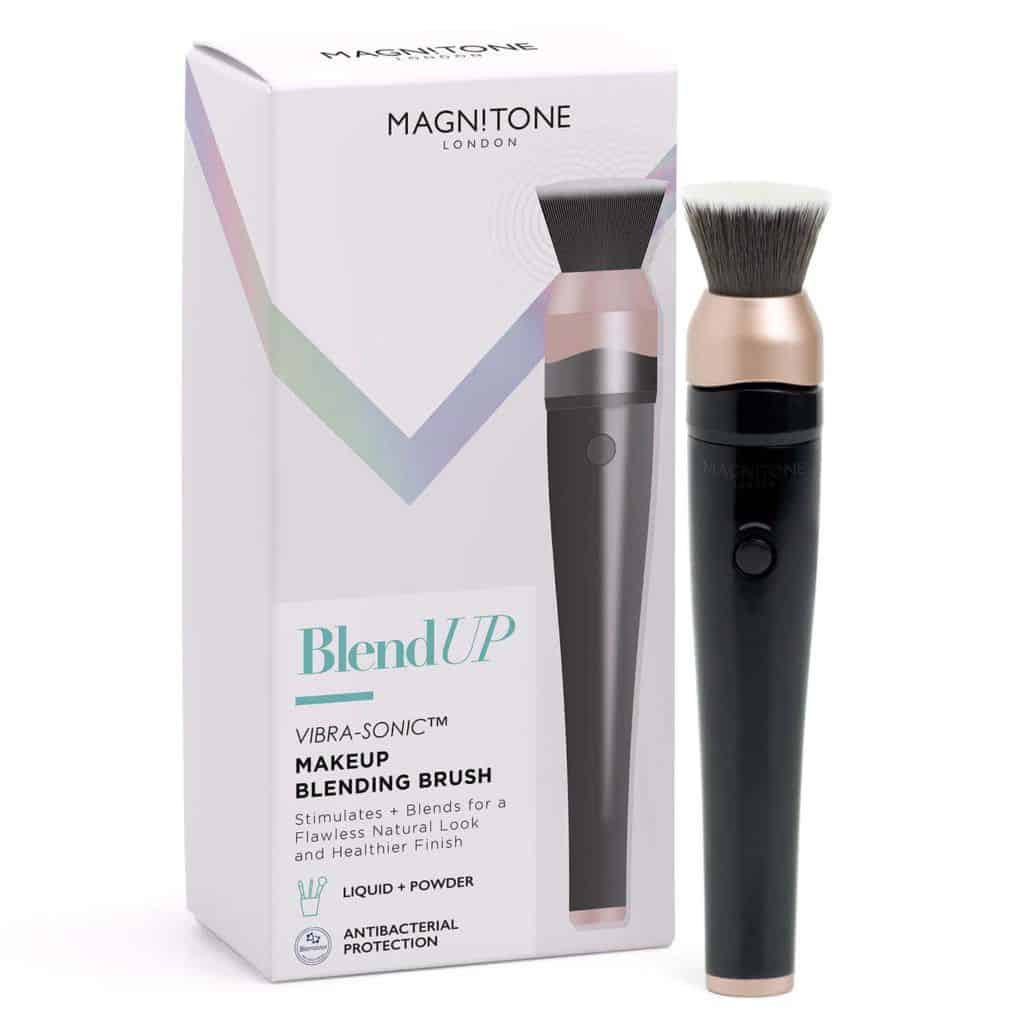 The answer to your foundation prayers! A product that makes applying foundation easier and much better. And before you roll your eyes at this tool, think about makeup streaks. 
Nothing says you are wearing makeup like creases and white casts. Most professional makeup artists recommend applying makeup in a stippling motion. But stippling takes time! And patience… And arms that don't cramp halfway through the application.
This vibrating makeup brush seems to be the clever answer to that. It does all the stippling and spreading for you. All you have to do is add your foundation and let the brush do all the hard work.
How does it work?
One thing a seamless makeup look requires is for the makeup to actually blend with your skin's texture. That's why beauty sponges and patting motions are great because they help the makeup product settle snuggly into every curve of your face.
A vibrating makeup brush doesn't sound far off from the idea at all. It pats and "massages" the product onto your skin so that it sits naturally and seamlessly. Use it for for blending, contouring, blushing and bronzing!
---
Have a glimpse of what futuristic skincare could look like in a few generations! This interesting looking device uses light therapy to target your eye area concerns.
It emits a red light that helps revive the skin, a yellow light that helps you glow, and the combined orange light provides both benefits at the same time!
Straight out of a sci-fi concept? It may look it but, the device helps promote the look of skin suppleness and radiance, reduces the appearance of dark circles, and helps to minimize puffiness and signs of fatigue caused by blue light emitted from devices and screens.
---
My Thoughts
What I've come to conclude from this article is that traditional skin care may not be all the skin solutions to achieve a natural glow. There are also massages, nerve stimulations, and the infamous light therapy. And that good beauty inventions for these come in really weird forms!
Hollie xx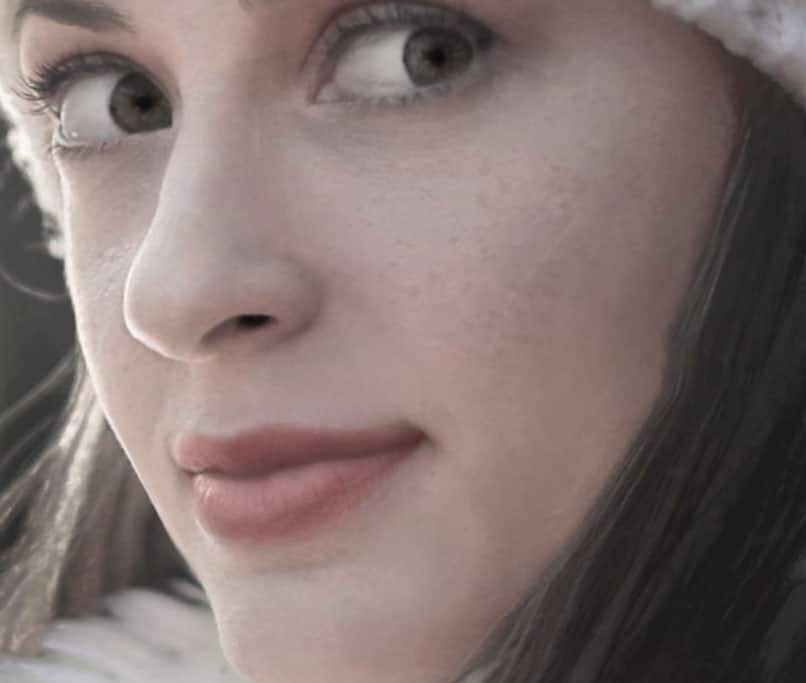 Hi, I'm Hollie, and I own BeautywithHollie.com. I love everything to do with beauty and love sharing my knowledge, advice, and beauty finds! Makeup and beauty are here to enjoy, and Beauty With Hollie is here to take the stress out of it!
---
---
Anastasia Beverly Hills bareMinerals Benefit Cosmetics Bobbi Brown CeraVe Chantecaille Charlotte Tilbury Clarins ColourPop Dermalogica Dior e.l.f. Cosmetics ELEMIS Estée Lauder Fenty Beauty First Aid Beauty Fresh Giorgio Armani Hourglass Jane Iredale L'Oreal Lancome La Roche-Posay Laura Mercier LORAC MAC Makeup Revolution Mario Badescu Maybelline Morphe Nars Natasha Denona Neutrogena NYX Origins Peter Thomas Roth Revlon Sigma Beauty Smashbox Stila Tarte Cosmetics The Ordinary Too Faced Urban Decay YSL
---