How to Create a Home Spa Experience That Will Truly Relax You
Spa days are the ultimate way to relax, especially after a busy time in your life.
Coming out of the spa feels like you've been on holiday for a few weeks, it's relaxing and you feel like you've been transported to another existence!
That's great and all, but for those whose lives are hectic, (and who's isn't?) getting to the spa is another story entirely. Aside from the time issue, spas are also pricey and not everyone has the spare cash for such luxuries.
I've got good news for you, who said a spa experience can only be in an actual spa? Recreate a spa experience from the comfort of your home. It can be just as relaxing and you don't need to leave your house.,
I've put together some tips and ideas to create a luxury, relaxing spa from your house that won't break the bank!
Create the right ambience
The most important factor in a home spa experience is to create the right mood for the room. When you create a calm environment, you'll have much deeper relaxation.
To create the right mood you need to use dim lights. If you don't have dim lights in your bathroom then use candles. You need to light just enough so that you can see where you're going!
Candles are also essential for a home spa because of their scent. Don't use a very overbearing candle, but more like a subtle one with a luxurious scent.
Put on your favourite calming playlist and close your eyes, you won't believe you're in your own bathroom.
Detox, detox and detox
The definition of a successful spa day is to come out with my body cleansed from top to toe. It gives a new sense of purpose and optimism in life.
The first step for this is to steam your face because the face is often the most problematic area and it needs the most attention.
To do this you will need to fill a bowl with boiling hot water and add some essential oils to it. Put your face over the bowl and let the steam soak into your face. This opens the pores and allows for a good clean.
Now that you've opened all your pores, it's time to give your face that full and thorough clean. Apply your favourite face mask and let it sit.
If you want to detox properly, you can't skip full-body exfoliation. By exfoliating your skin, you are removing all the dead skin cells. This makes the skin softer and also smoother.
Treat your hair to a deep-conditioning hair mask. Read my post on the best hair masks for damaged hair. These hair masks will give your hair a new lease on life.
Don't forget to relax
Spa days aren't all about detoxing your skin and your mind. One of the most important factors is to relax so that you can de-stress and unwind properly.
Run yourself a warm bath with a delightful-smelling bubble bath or bath bomb. Make sure your candles are lit and the music plays softly in the background.
As you soak you can massage your shoulders and any other stiff areas. Even though a massage is better when a masseuse gives it, it's not so hard to give one to yourself. And for the difference in price, it's well worth it!
Read a book or to enjoy yourself to the maximum prepare a little feast before. With a cup of wine and some strawberries, anyone can relax:)
The best home tip that one of my friends shared with me was to always heat the towel before the bath. This way, when I'm ready to come out of the bath, I have a warm towel to cosy up in.
Post-bath necessities
Water tends to dry out the skin, especially warm water that is. After you have patted your skin dry, it is essential to hydrate and moisturise it properly. Using your favourite oil or moisturiser, massage your skin as you rub it in.
The perfect end to a spa day…
A real pamper session is never complete without a mani and a pedi. If you find nail polish too hard to work with you can always use fake nails, the results are often better!
We have loads of nail inspiration, from spring and summer nails to pink and purple ones!
My Thoughts
As you can see a home spa experience can be as luxurious and relaxing as a real spa. It doesn't need to break the bank, and you can do it from the comfort of your own home.
Although it's always nice to experience the real deal, I find with these tips and techniques, I barely crave a real spa. A home spa is way more convenient and I love the fact that I get to save money at the same time! (With 5 kids and a mortgage, it's a necessity!)
Hollie xx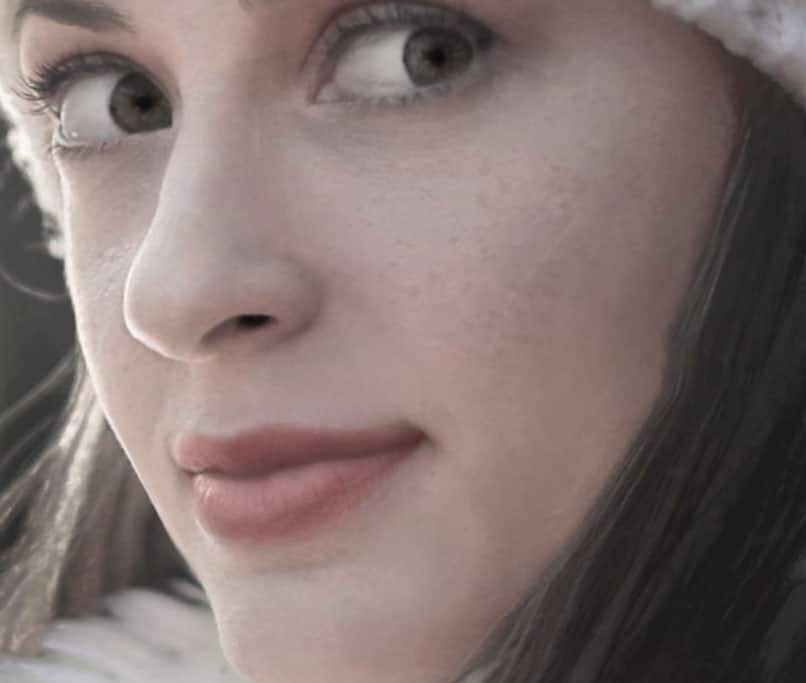 Hi, I'm Hollie, and I own BeautywithHollie.com. I love everything to do with beauty and love sharing my knowledge, advice, and beauty finds! Makeup and beauty are here to enjoy, and Beauty With Hollie is here to take the stress out of it!
---
---
Anastasia Beverly Hills bareMinerals Benefit Cosmetics Bobbi Brown CeraVe Chantecaille Charlotte Tilbury Clarins ColourPop Dermalogica Dior Dyson e.l.f. Cosmetics ELEMIS Estée Lauder Fenty Beauty First Aid Beauty Fresh Giorgio Armani Hourglass Jane Iredale L'Oreal Lancome La Roche-Posay Laura Mercier LORAC MAC Makeup Revolution Maybelline Morphe Nars Natasha Denona Neutrogena NYX Origins Peter Thomas Roth Revlon Sigma Beauty Smashbox Stila Tarte Cosmetics The Ordinary Too Faced Urban Decay YSL
---