All you need to know about the Peter Thomas Roth Water Drench SPF Moisturizer
It's official, summer is here! With summer comes more exposure to the sun and that means…you guessed it- more suncream! If you've been reading my blog for a while then you will know how much I stress about wearing suncream all year round, not just in the summer.
However, in the heat of the summer, your skin does need more sunscreen than in the winter. The Peter Thomas Roth Water Drench SPF 45 Moisturiser is the perfect solution for your skin during the summertime! It has so many benefits
From its intense hydrating properties to its high SPF factor, not to mention its nourishing ingredients, silky water-based texture and how easy it is to use, this serum has loads of benefits for you and your skin!
The obvious downside is the tongue-twister name. Its full name is Peter Thomas Roth Water Drench Broad Spectrum SPF 45 Hyaluronic Cloud Moisturizer. I warned you!
For such a brilliant product, surely they could have come up with a name equally as brilliant?! But you know what, better the name is more complicated than the product!
Disclaimer: This article contains affiliate links. If you purchase using these links, you don't pay more, I simply earn a small commission!
The moisturiser has a lovely creamy texture that is on the thicker side, however, once you rub it into your skin, it just feels like a thin layer of moisturiser on your skin.
They call it the cream to liquid texture, it starts off as a regular white cream but once it's rubbed into your skin, it transforms into a clear liquid. I love the texture, it's original and lovely to use!
It doesn't leave my skin sticky although I could definitely tell that I had a moisturiser on. Scent-wise, it doesn't have that strong sunscreen smell either, which is always a plus.
This moisturiser is super hydrating, feels amazing on the skin and really deals with those annoying dry patches. The cream leaves your skin feeling really plump and nourished.
It's the first sunscreen and moisturiser in one that I've used that actually feels like a true face moisturiser and not just a sunscreen!
When it comes to SPF face moisturisers, they tend to soak in fast but don't leave the skin hydrated. That's not the case with the Peter Thomas Roth Water Drench Moisturizer. Knowing that my skin is protected and truly hydrated at the same time is a really good feeling.
On paper, this product can knock out three steps in your skincare routine- hyaluronic acid, moisturiser, and sunscreen, making your skincare a super easy, one-step morning routine. It saves loads of time and is a pleasure to use!
Wear Test
I tried this moisturiser in two different ways. The first, with nothing but my eyebrows drawn in because, you know, priorities. And the second one, with my normal makeup on.
When the moisturizer was worn alone on my face it looked really great. It made my skin look so hydrated and gave it a smoother look with no white casts at all.
Even though it is a moisturiser, most SPF products can and will have that effect, no matter its main use. I'm just glad this one doesn't have that. Honestly, I love wearing the moisturiser alone, it feels so good on the skin and leaves my face as natural looking as ever.
When it came to wearing it under makeup, it required more work. It took a little extra blending to get my makeup to look exactly right. When I was done blending, however, my makeup looked seamless and glowing.
So I got the right look in the end, but it was with the extra effort that I'm not sure is worth it. Especially with how I'm always short on time! Under a light layer of makeup, it looks really great! This stuff is completely invisible under makeup and very moisturising.
As a functioning moisturiser that has SPF, I would rate it as a 9/10, because it still has a "sunscreen feel". Rated as sunscreen, I would also give it a 9/10, it is extremely light and very comfortable to wear even if you sweat. As someone who easily perspires, this is an extremely welcome feature especially if I'm out in the heat of the day.
For $52/£41, you are getting a moderate 1.7 fl oz/50mL amount of the good stuff. It's not much for the price that it costs. But sunscreens are generally expensive skincare items, especially designer brands.
It comes in a plastic matte bottle with baby blue and white gradient detailing. I like that for an airless pump dispenser, it's been conveniently designed to stand upright. I've come across airless pumps that were completely devoid of their useful feature because it sits the "wrong" way. Standing upright is a nice and thoughtful feature!
Ingredients
Peter Thomas Roth Water Drench SPF Moisturizer is a synthetic/chemical-based sunscreen containing the following active ingredients:
Avobenzone (3%) – synthetic sunscreen ingredient against UVA rays
Homosalate (5%) – primarily protects against UVB rays
Octisialte (5%) – chemical sunscreen agent that absorbs sun's rays and protects against UVB
Octocrylene (10%) – chemical sunscreen agent that absorbs sun's rays and protects against UVB
Highlighted Key Ingredients:
Broad-Spectrum SPF 45: Peter Thomas Roth claims this to be reef-safe, and that this sunscreen is free of oxybenzone and octinoxate.
30 % Hyaluronic Acid Complex: This helps improve hydration and can attract and retain up to a thousand times its weight in water from moisture in the air.
Pentavitin®: A potent hydrator that provides up to 72 hours of hydration and helps replenish moisture depleted by outdoor heat and sunlight.
Upon further research, I did find that some of the active ingredients are not 100% reef-safe so I would be wary when planning to wear this while swimming in the ocean.
In actual fact, it wasn't designed to be worn for swimming in the ocean, but rather as a water-proof sunscreen for those concerned about sweating while they're out and about. Also for those who often find themselves swimming in their own sweats. Oh, summer. Sorry for the graphic picture, just keepin' it real!
Other Notable Ingredients:
Glycerin
Argan Oil
Vitamin E (specifically, Tocopheryl Acetate & Tocopherol)
Bisabolol – chamomile extract that minimizes skin irritation
Citric Acid & Sodium Citrate – antioxidants and pH balancers
Hydrolyzed silk – aids in strengthening the skin by increasing its ability to retain water
Other antioxidants (specifically Olive Leaf Extract)
Vitamin C (specifically Ascorbyl Palmitate) – this is readily absorbed by the skin and helps boost collagen production, reduce the appearance of fine lines, and improve complexion
My Thoughts
I love this moisturizer-sunscreen combo! The sunscreen keeps my skin grease-free throughout the day and I can't recommend it enough!
The packaging is sleek with a clean and fresh feel to it. Pair it with one of the best cleansers for sensitive skin and you're good to go!
The serum can be used alone or under makeup. But would I honestly purchase again knowing its price? Highly likely. I am very picky with sunscreen and I really enjoy the effects that the Peter Thomas Roth Water Drench SPF Moisturizer has on my skin as a sunscreen, as well as how soft and hydrated my skin feels after using it.
All in all, it's a really great product that will help your skin manage the heat better! Check out some of my other top recommendations for oil-free moisturizers.
Peter Thomas Roth Water Drench SPF Moisturizer can be bought from Look Fantastic / Ulta
Hollie xx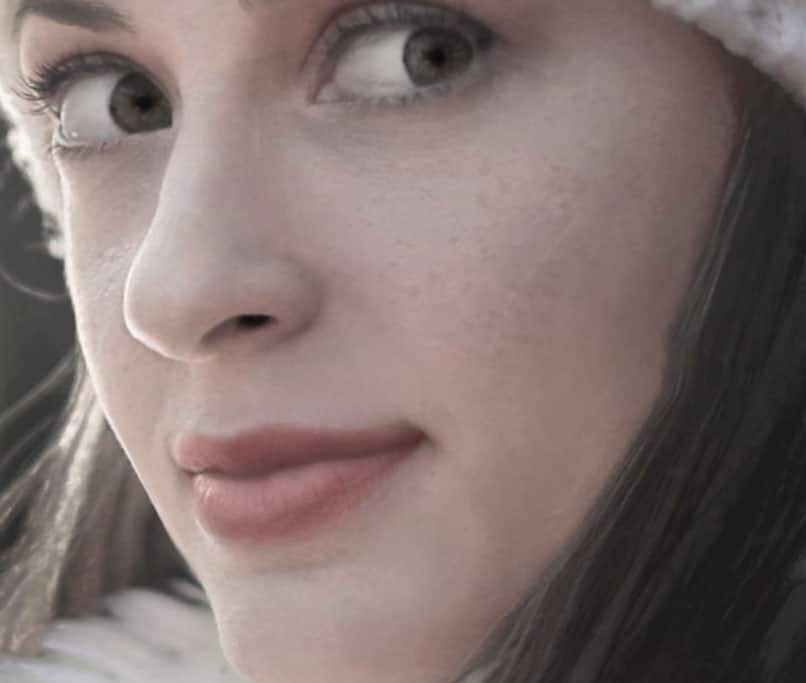 Hi, I'm Hollie, and I own BeautywithHollie.com. I love everything to do with beauty and love sharing my knowledge, advice, and beauty finds! Makeup and beauty are here to enjoy, and Beauty With Hollie is here to take the stress out of it!
---
---
Anastasia Beverly Hills bareMinerals Benefit Cosmetics Bobbi Brown CeraVe Chantecaille Charlotte Tilbury Clarins ColourPop Dermalogica Dior Dyson e.l.f. Cosmetics ELEMIS Estée Lauder Fenty Beauty First Aid Beauty Fresh Giorgio Armani Hourglass Jane Iredale L'Oreal Lancome La Roche-Posay Laura Mercier LORAC MAC Makeup Revolution Maybelline Morphe Nars Natasha Denona Neutrogena NYX Origins Peter Thomas Roth Revlon Sigma Beauty Smashbox Stila Tarte Cosmetics The Ordinary Too Faced Urban Decay YSL
---