Best Laser Hair Removal Machines for Home Use in 2023
If you're fed up with making an appointment with your beautician for a wax or laser session, or you hate the shaver, then I highly recommend you invested in a permanent hair removal device of your own.
When I say of your own, I mean of your own to use in the comfort of your own home! Yes, there are loads of laser hair removal devices that are made for home use and I've put together the best of the best! These best permanent hair removals are pain-free, and quick to use with lasting results.
Many people hate the fact that a random person sees their private parts, and this alone is a good reason to invest in one of these home laser machines.
I've put together the best laser hair removal machines for home use in 2023.
Included is a range of prices, ease of use and laser devices for every hair and skin colour, yes even for blonde and ginger hair!
The Best Home Laser Hair Removal
Your only regret will be that you didn't buy it sooner!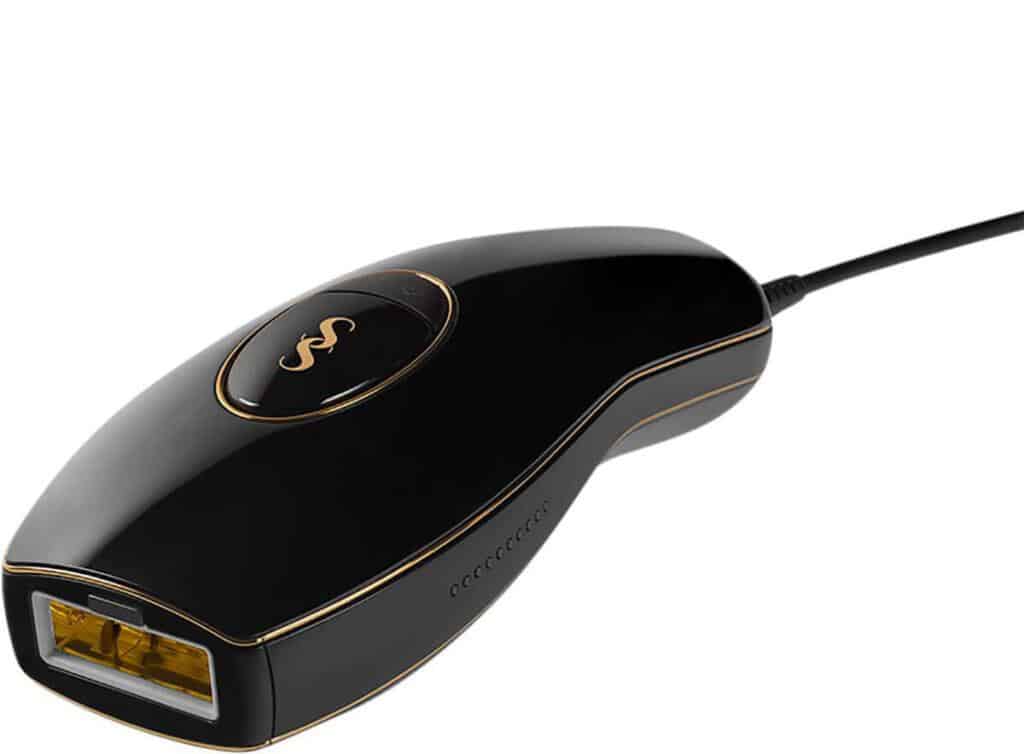 SmoothSkin is known for its amazing hair removal devices and I can testify that they really are brilliant! It's their most advanced, most powerful and quickest device.
With the SmoothSkin Pure device, you can do a whole-body treatment in just 10 minutes!
What makes SmoothSkin unique from all other IPL devices is that the device chooses the setting for you!
This may not sound like a big deal but mark my word, when you are using an IPL device, knowing that the device is choosing the right setting for your skin tone is a huge help.
You don't need to worry if it's on the right setting and you don't need to fiddle and play about with the device to get it right. All the hard work is done for you with the unique skin tone sensor that comes in-built into the device!
The device has 3 treatment modes for the different types of hair growth on the body.
The power mode is the highest intensity and is ideal for stubborn hairs, the speed mode is best for large areas like the legs and arms and the sensitive mode is for those sensitive areas that you may have.
SmoothSkin Pure IPL Device comes with 2 functions- glide and stamp mode. Gilde mode is for larger areas and stamp mode is better for those smaller areas like the bikini area.
As with most other IPL devices, this device is not suitable for white grey and red hair and for very dark skin. For the rest, even blonde hair, you're good to go.
The device is safe to use on your face including your upper lip. Say goodbye to hours spent at the salon, the SmoothSkin Pure is the device you need to be hair-free in no time!
The best part about this device is undoubtedly the fact that it comes with unlimited flashes. That means it will last you for a very long time!
SmoothSkin recommends using your device once a week for 12 weeks after which point you will be pretty much hair-free. After that, it is recommended to use it once every 4-8 weeks for a top-up.
If you are looking for the best IPL machine on the market the SmoothSkin Pure is a cut above all others! It may be expensive but you can be sure, it will deliver results.
The Good
Longlasting
Pain-free
It chooses the best setting for your skin
Full body treatment takes only 10 minutes
Unlimited Flashes
What's the bottom line?
With the SmoothSkin Pure IPL Device, you won't be wasting any money, it delivers and does exactly what it says it does! Check it out for yourself to see just how amazing it is!
SmoothSkin Pure IPL Device can be bought from Current Body
---
This device has changed my world forever!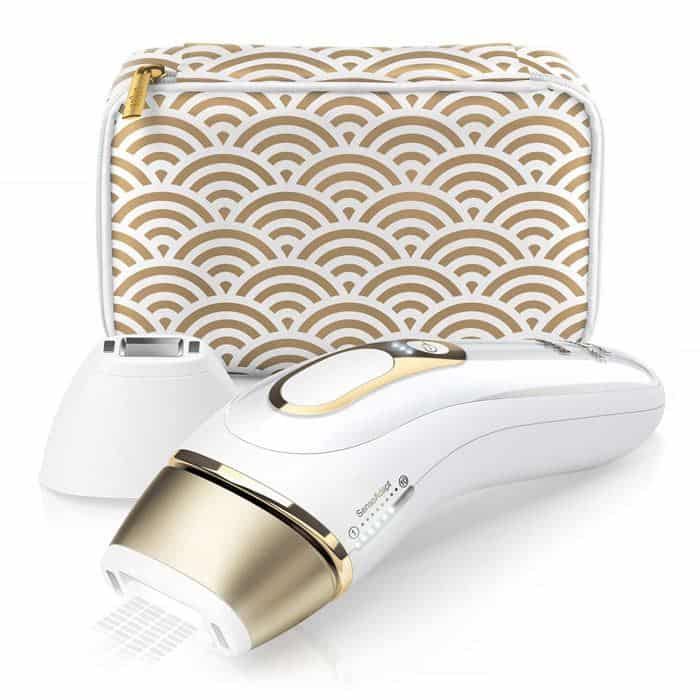 With this device, you can be hairless in just 4 weeks! Sounds almost too good to be true. Well lucky for you it is true, and the reviews are proof of how amazing it actually is.
What makes the Braun Silk Expert Pro 5 unique is that it has a SensoAdaptTM skin sensor.
What that means, is that the settings automatically adapt to your skin tone. Kinda cool, right?! No more fiddling and testing to see which is the right setting for you.
You can rely on its fabulous technology to do the work for you every single flash of the way!
The machine comes with 3 modes, normal, gentle and extra gentle. This is very good for beginners who may need time to get used to the device, especially when using it in sensitive areas.
There is more to love when it comes to the Braun Silk Expert Pro 5.
There are 400,000 flashes so you won't be running out of them anytime soon, it will give you about 22 years of use. It has 10 energy levels making it safe to use practically anywhere including your face.
Another really useful setting is the glide mode which allows you to glide over the skin for faster treatment and to catch any areas you may have missed the first time around.
The good news is that you can use this on blonde hair, the bad news is that you can't use it on very blonde, white or red hair as well as very dark skin.
Do you like pain? I imagine not! The Braun Silk Expert Pro 5 is clinically tested to be almost painless. This is ideal for those who have a low threshold of pain.
The Good
Is quick and easy to use
Automatically adapts to your skin tone
Plugs into an electric socket
Pain-free
The Bad
It doesn't come with protective goggles
What's the bottom line?
Braun Silk Expert Pro 5 IPL Hair Removal is a great device which will speed up the hair removal process for you by deciding the settings and with its awesome glide feature. It's also one of the least painful hair removal machines on the market!
Braun Silk Expert Pro 5 IPL Hair Removal can be bought from Current Body
---
Effective on the widest range of hair and skin colours, including the lightest blonds, the reds and dark skin.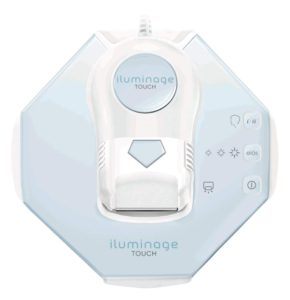 The Iluminage Touch Permanent Hair Reduction Device is one of the only IPL devices on the market that targets all hair and skin colours. Blondes, reds, dark skin, the lot!
If you're willing to splurge a little for a high-quality hair removal device, the Iluminage Touch will take your hair removal experience to a whole new level.
What makes this device unique is that it uses duo technology. It uses IPL and RF (radio frequency), with this combination will speed up the whole process for you.
The actual device looks like something from the future with its cool design. It comes with a number of useful accessories. Included in the box is an Epilator which is useful if you have lighter hair. It helps to use the epilator before the IPL device.
Also included in the box are the actual device, the lamp and protective goggles which you should wear when operating the device.
If you think that's all, you're wrong there's more.
Because of its incredible technology, you can treat your whole body in just 30 minutes! This is a device that you need!
The Good
Treats all skin and hair colours
Does the job quickly
Epilator included
What's the bottom line?
Iluminage Touch Permanent Hair Reduction Device is one of the top machines on the market today, especially for harder colouring. This device can do it all!
Iluminage Touch Permanent Hair Reduction Device can be bought from Current Body
---
The technology used in the Tria Hair Removal Laser Precision gives you permanent hair removal, not hair reduction.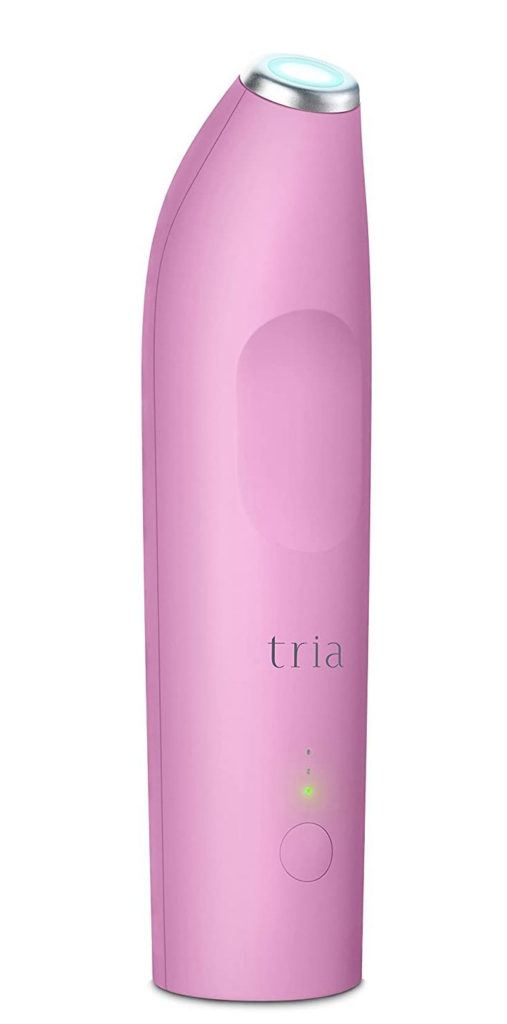 The Tria Hair Removal Laser device is one of the only home laser devices on the market at the moment (laser as in a laser, not IPL), and it's the only one that's FDA-approved.
Since it's a laser device it targets each hair follicle and not the general area. This makes the results more permanent.
With 3 times the energy power of other hair removal devices, you will get the results that you can expect to get from a professional salon the only difference being from the comfort of your home!
The secret to the amazing results is that they have taken the same techniques that are used in professional salons, and packed them into this fabulous Tria.
Yes, prepare yourself to be amazed!
The Tria Hair Removal Laser Device is really easy to use. It comes with an inbuilt skin sensor and 3 treatment levels.
When using the device, it will beep when the patch of skin is 'ready'. Meaning hair-free! I love this feature because it gives you the confidence that the device is actually working!
Use this device once every 2 weeks for 3 months for permanent results.
The Good
The only FDA approved home laser device
Very powerful
Can be used everywhere
Easy to use and easy to hold
The Bad
Doesn't work on all hair and skin colours
Expensive
What's the bottom line?
If you are looking for laser hair removal then the Tria Hair Removal Laser Precision is ideal for you. It is one of the only laser devices on the market and does exactly as it should.
Tria Hair Removal Laser Precision can be bought from Beautylish
---
It's entirely painless and does not cause irritation, leaving you with beautiful and infinitely smooth skin!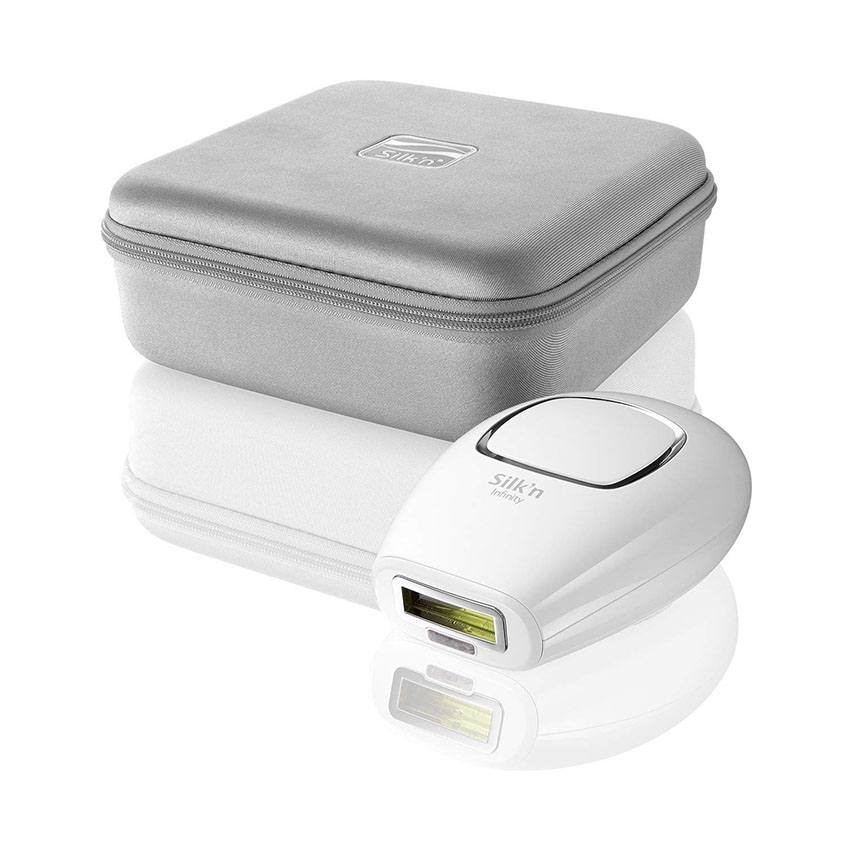 If you are looking for a cheaper alternative to the Illuminage Touch Permanent Hair Reduction Device then I highly recommend the Silk'n Infinity device.
This is another hair removal machine that can remove all hair colours from all skin colours.
The device uses a technology called eHPL. This is Home Pulsed Light combined with Galvanic Energy and Optical Energy.
This makes the device more effective and works better. And it's been clinically proven that it works!
With 5 different settings, 400,000 flashes and a unique built-in skin colour sensor this device is going to last you a while, and may just become your best friend in the process.
Like with other hair removal devices, the Silk'n Infinity requires patience to see desired results. Especially because it targets all hair colours, it works at a slower pace and it's less painful too.
If you have a low pain threshold this device is ideal for you, users report barely experiencing any pain.
In the box, you will receive the Silk'n Infinity 400,000 Device, a power cord, UK, EU and US Plugs, a 2-year guarantee and a user guide.
The different plugs, it comes with it make it so much easier for you to travel with it and I'm sure you will love that! You will no longer need to remember to pack your adaptors.
The Good
Suitable for all hair and skin colours
It's pain-free
Good value for money
The Bad
May take a little longer to see results
What's the bottom line?
The Silk'n Infinity is a cheaper version of the Iluminage Touch Permanent Hair Reduction Device. Why spend so much when you can spend a third of that on the Silk'n Infinity 400,000?
Silk'n Infinity 400,000 can be bought from Macy's
---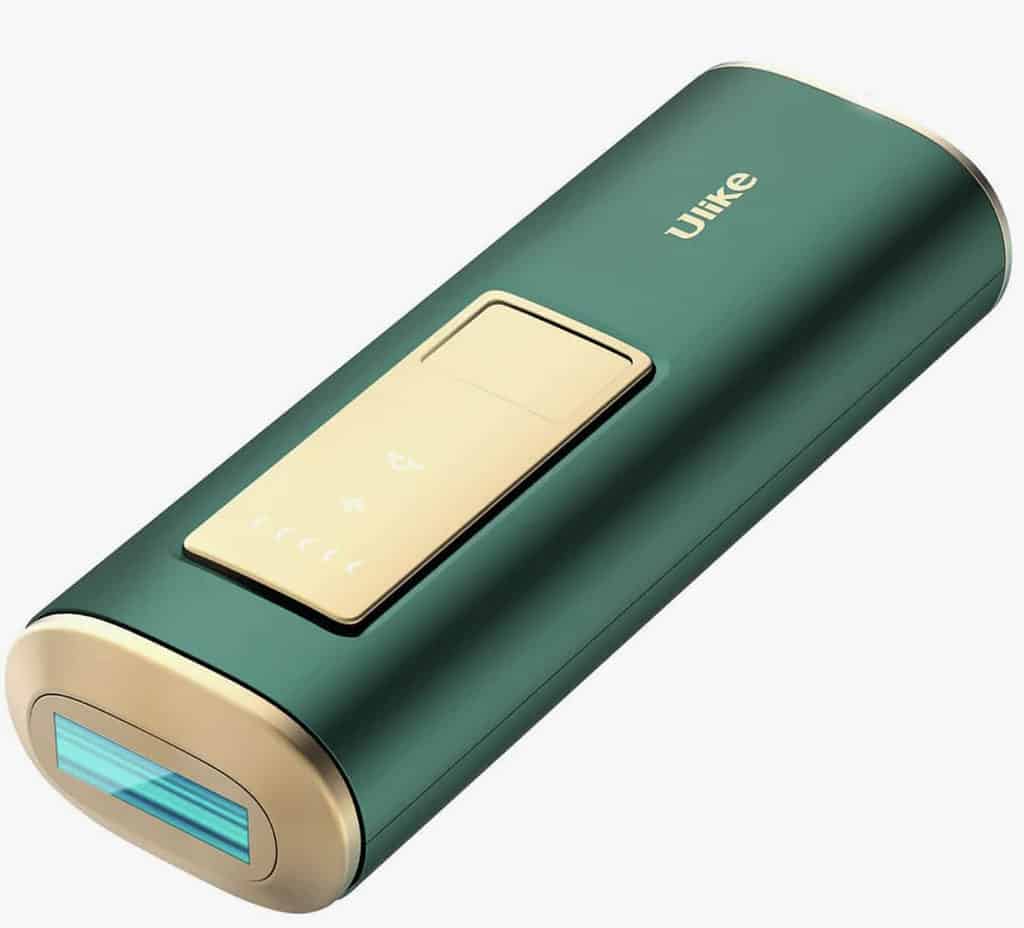 Aside from being attractive to look at, the Ulike Diamond Air+ IPL Hair Removal Device is a bestseller due to how well it removes hair with so few side effects!
Made with its innovative Sapphire Freezing technology, the device cools the skin to protect it from any damage from the lights. It also makes this device one of the best pain-free devices! Perfect for those who can't take the pain!
The device has 2 treatment modes, Continuous for gliding over large areas of the skin and Single mode to stamp specific, more targeted areas.
The Ulike device comes with everything you need, even a shaver which you need to use before using the device. This is a nice touch, it means the price includes everything you need for your hair removal session!
The Good
Delivers quick results
It's pain-free
Good value for money
Attractive device
What's the bottom line?
After only a few uses, you'll notice significantly less hair growth. Painless and easy to use, this is a device that's worth the investment!
Ulike Diamond Air+ IPL Hair Removal Device can be bought from Current Body
---
The Rundown on Home Laser Hair Removal Machines
What's the difference between laser and IPL hair removal?
Don't get confused between laser and IPL hair removal, people often use 'laser' as the general term for permanent hair removal.
However, they really are two different things and we've covered both types here. Their main difference is that they use different types of lights to target the hair.
IPL stands for Intense Pulse Light, the light that it uses gets scattered and targets a wider area, which means it doesn't target it as precisely. Laser hair removal works with a light that targets a specific area, making it more precise.
The main difference between the two types of hair removal is the colours they work with. IPL is more effective if you have light skin and dark hair. This is because it needs contrast in colour to know where to target.
Laser hair removal is effective with lighter hair colour and darker skin too, this is because it targets the actual hair follicle.
Another difference between them both is the level of pain they cause, IPL can be more painful than laser hair removal and it is more likely to cause burns. Most hair removal machines for home use are IPL, however, there are a few laser ones too.
Is permanent hair removal really permanent?
What does permanent actually mean? This term can be confusing. In the case of hair removal, permanent does not mean forever. I asked an expert at Braun for her definition of permanent hair removal and this is what she said:
'The definition of permanent hair removal is a long-term stable reduction in the number of hairs re-growing after a treatment regime. This reduction isn't required to encompass 100% of hairs treated; just a certain percentage.
When used as directed, clinical trial participants showed on average 44% less hair 6 months after their last treatment and 36% less hair 12 months after their last treatment, when compared to hair counts taken before treatment.
Results can vary from person to person, however, and ongoing maintenance treatments are needed.'
There, you have it. There is actually no such thing as permanent hair removal ever. It always going to be a work in progress. However, don't lose hope, Using a machine once every few months sounds a lot better and easier than shaving every day!
What's the difference between professional treatment and at-home treatment?
Knowing which treatment is the best one for you can be overwhelming. Especially when there is such a big choice to choose from. But, before you can decide on a treatment you have to know the differences.
So what exactly is the difference between a professional salon treatment and an at-home do-it-yourself treatment?

Most home treatments are not effective for light hair and dark skin, if you use the machines you will burn yourself. In fact, there are only a few laser machines that can remove hair for darker skin and they are mostly for professional use.
To check if a machine is safe for your colouring we use the Fitzpatrick scale. There are 6 Fitzpatrick types, measured from type I to VI. Type I is the lightest skin and type VI is the darkest.
Most hair removal machines are safe for I to IV and there are a few that are safe for V and VI too. The best colour combination is light skin and dark hair. (I finally have an advantage to my lovely colouring;)
| | | |
| --- | --- | --- |
| | Professional Machines | Home Machines |
| Cost | Professional treatment is far more expensive. Treatments are anywhere from £100-£1000 a session and you'll need a minimum of 5 sessions for any single part of your body. Then you will need top-ups every so often too. This all adds up a lot! | Home treatments cost from £100-£800. They can need some maintenance along the way, but the final price doesn't come anywhere near professional treatment. |
| Skin tones | Most professional treatments have an option for dark skin tones and blonde hair. | Most home machines cannot be used on dark skin tones and light hair or they will burn the skin. |
| Safety | A reputable salon will follow the safety and legal requirements for hair removal. They will go through your medical history with you to decide on the best treatment and settings for the machine. | You will have to decide the settings on your own, however, the machines all come with guidelines according to your skin and hair colour. All the home machines are made less powerful, if they're used in the wrong setting there is less chance of hurting yourself. |
| Ease of use | The trained specialist will know how to use the machine and which settings to use. You can close your eyes and relax. | Reaching some areas will be hard and the whole process can take a while. |
| Speed of treatment | Because the machines are more powerful, they take quickly to cover a large area. | Home treatments are not as powerful, therefore they take longer to achieve the same results. |
| Pain | There is more pain in professional machines because they are more powerful. However, this also gets the job done quicker. | Home machines are generally less painful as they are less powerful. However, if they are used incorrectly they can also be painful so make sure to triple-check the settings before use. |
| Results | Professional machines can remove hair permanently. Remember that permanent hair removal means long-term. Most people have to do top-ups. | Home machines are also made for permanent hair removal, which again means long-term. You will have to do top-ups. |
To summarise the main difference between professional hair removal and a home machine is that when using a home machine, each session takes longer and requires more patience.
You may have to top up more with a home machine than going to a professional, however, the sessions won't be as painful as with the professional machines. A home machine will also work out to be a lot cheaper in the long run!
The reasons why I prefer a home machine more than going to a professional one are because of the cost (who doesn't love that?!) and because of the privacy. I'm not so fond of strangers seeing my private parts!
I just want to add a small point that before you go and buy any machine make sure it has passed all health and safety regulations and is FDA-approved.
How can you choose which treatment to go for? you have to weigh the different options and decide what is the best one for you in terms of time, money and comfort!
What should you look out for before buying a device?
Check if the machine is laser or IPL
How many flashes does the device have? The more it has the longer its life.
How many energy levels and setting modes are there?
What parts of the body can it be used on?
What colour range of skin can it be used on?
Check your medical history to make sure its safe for you
How to use hair removal machines and how often?
Before using any hair removal device you first have to shave the hair that you wish to remove. Do not wax because then the device will not be able to find any roots since waxing pulls that hair out.
Most devices require wearing safety glasses when operating, it will come with the device if needed. Put your safety glasses on and use the device on the shaved areas. Switch off after use.
A normal hair cycle is 8-12 weeks. During this time you should use the device 1-2 times a week, after which you should be hair-free. Make sure you read the instructions first because every machine operates slightly differently.
After about 2-3 months you may notice some hair growing back in. This is normal, it simply means you need a top-up. Everyone's hair is different and grows differently, so too everyone's hair will react differently to hair removal. Some will need to do it for longer and some shorter.
Final Thoughts
The invention of IPL and Laser hair removal machines for home use has changed the face of permanent hair removal. You can now be your own boss and do it in the comfort of your own home.
If you're still not convinced to try out an IPL or laser device, check out my review on the best razors for sensitive skin.
Reminder: Before operating any of these devices make sure you have read the instruction properly and that it is safe for you to use the device. If you are not sure check with your doctor or a different medical professional.
Hollie xx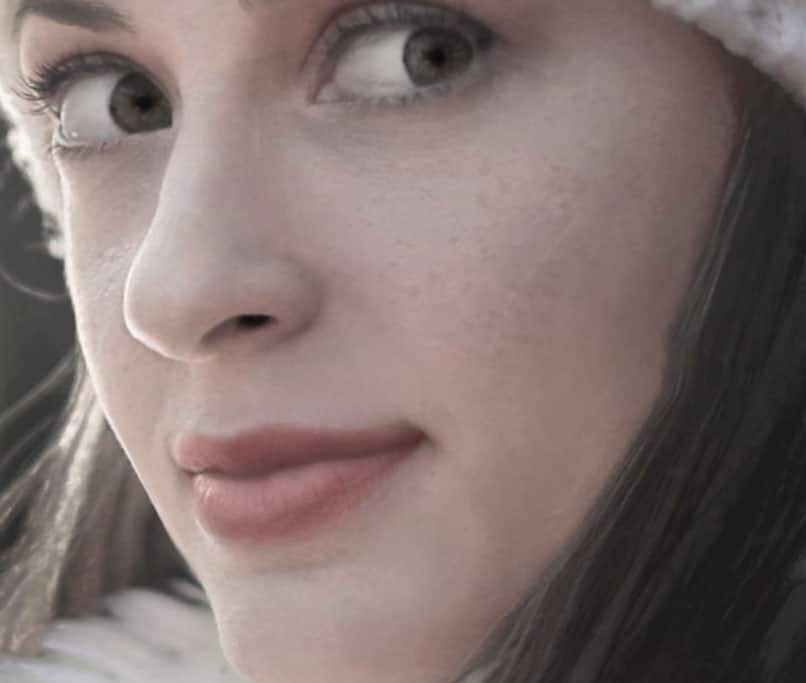 Hi, I'm Hollie, and I own BeautywithHollie.com. I love everything to do with beauty and love sharing my knowledge, advice, and beauty finds! Makeup and beauty are here to enjoy, and Beauty With Hollie is here to take the stress out of it!
---
---
Anastasia Beverly Hills bareMinerals Benefit Cosmetics Bobbi Brown CeraVe Chantecaille Charlotte Tilbury Clarins ColourPop Dermalogica Dior Dyson e.l.f. Cosmetics ELEMIS Estée Lauder Fenty Beauty First Aid Beauty Fresh Giorgio Armani Hourglass Jane Iredale L'Oreal Lancome La Roche-Posay Laura Mercier LORAC MAC Makeup Revolution Maybelline Morphe Nars Natasha Denona Neutrogena NYX Origins Peter Thomas Roth Revlon Sigma Beauty Smashbox Stila Tarte Cosmetics The Ordinary Too Faced Urban Decay YSL
---