Vitamin B3 and Its Skincare Benefits
Moving along with our Vitamin series for skincare – we have the most reliable active ingredient, Vitamin B, particularly Vitamin B3. We explore here what Vitamin B is, what its benefits are, how it helps and how to incorporate it into your skincare.
Knowing the ingredients of skin care products will help a lot when it comes to purchasing skincare. When you know the benefits of each individual vitamin, you will also know the vitamin that your skin is lacking when you have a skin concern. Learn how to feed your skin what it really needs!
Vitamin B Family
Vitamin B is huge, it has eight different types of B vitamins! These all come from various sources and have a variety of skincare benefits. What you really need to know are the 3 primary forms: vitamin B3, vitamin B5 and vitamin B12.
Vitamin B3 – reduces dark spots and boosts collagen production. It has a derivative of niacinamide that helps to retain moisture.
Vitamin B5 – a humectant found in moisturizers, shampoos and hair conditioners that offer the condition of a barrier to the skin
Vitamin B12 – an important vitamin to get from diet or supplements but if applied to the skin, it treats eczema too
What is Vitamin B3?
Vitamin B3 is the most common and go-to active ingredient. It has three branches, niacin, niacinamide and nicotinamide. Niacin is mainly found in food and supplements, while niacinamide and nicotinamide are for skincare products.
Niacinamide is most commonly found in skincare products like serums, moisturisers or masks. So what exactly is Niacinamide?
Vitamin B3 or Niacinamide is one of the most stable active ingredients unlike AHAs, BHAs, Retinol and Vitamin C. The pH level of niacinamide is neutral, which means it is non-irritating and non-acidic, making it suitable for all skin types.
Niacinamide is a water-soluble vitamin that won't dissolve in oil. It's easily absorbed by the outer layer of the skin which then helps to keep the acid mantle healthy!
With niacinamide, it will help your skin feel softer and be more radiant without irritations like other chemicals cause.
What are the benefits of Niacinamide or Vitamin B3?
Niacinamide has multiple benefits for improving the skin's barrier, reducing fine lines, decreasing redness and improving the skin's elasticity. Niacinamide offers almost everything that we want for our skincare plus more!
Let's break down these benefits and how niacinamide does its job for every skincare concern.
Niacinamide Helps with Dryness as well as Anti-ageing
Niacinamide plays a big part in the hydration level and moisturisation of the skin. Hydration and moisture also play a role in ageing.
The skin barrier needs to be well-nourished and moisturised because it produces ceramides, fatty acids, key proteins as well as lipids. These occurring ingredients help the skin maintain its plump and healthy glow.
Niacinamide basically keeps the skin barrier nourished and helps with growing more ceramides to properly retain moisture. As the skin barrier is nourished, it becomes thicker and stronger and is able to protect the skin from bacteria and free radicals.
As we age, the transepidermal water loss or TWEL slows down, which leads to sagging and dull skin. Niacinamide dramatically helps with reducing the evaporation of water from the skin. With that, it then increases the moisture levels of the skin to strengthen and thicken the skin barrier further.
Furthermore, niacinamide also helps to increase collagen production, this makes it really good for stopping ageing.
Niacinamide Controls Acne and Minimizes Pores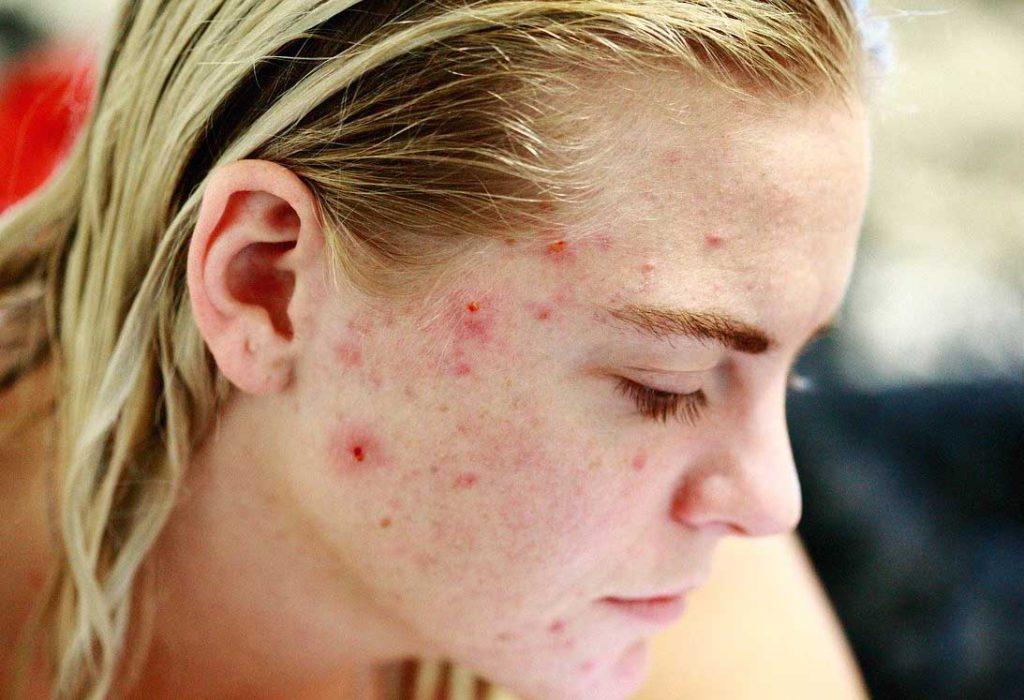 Since niacinamide has anti-inflammatory and anti-microbial properties, it helps significantly with alleviating and controlling mild to moderate acne. It also helps with reducing and controlling the amount of sebum that is secreted from the pores.
When our pores are clogged with excess sebum and dead skin, it makes the pores more prominent. Niacinamide helps to regulate sebum production, which ultimately helps to minimize the size of the pores. This will give your skin a smoother texture.
Niacinamide Brightens Skin and Reduces Hyperpigmentation
For hyperpigmentation, niacinamide helps with disrupting one of the key enzymes that produce melanin. Melanin is a pigment that our body produces which gives colour to our skin, hair and eyes. But the downside of melanin is that it's also produced by the skin in response to skin damage by the harsh UV rays. That's why it's essential to wear sunscreen!
Niacinamide stimulates the production of keratin to prevent further melanin production. This thickens the outer layer of the skin and helps to remove dark spots that acne marks leave.
Niacinamide Reduces Redness
Niacinamide is excellent for reducing redness. It's even more significant for people who suffer from rosacea. It's been said in studies that niacinamide helps alleviate the redness and keep the skin's barrier healthy.
Niacinamide Fights Off Free Radicals
Free radicals are apparent in the air and environment. These get into our skin and cause stress, also making the skin age prematurely. Just like Vitamin C, Niacinamide is also a huge factor when it comes to fighting off these free radicals.
How To Use Niacinamide in Skincare
These benefits are just incredible and I'm sure you're giddy with excitement on how to incorporate Niacinamide into your skincare routine.
While some vitamins have an adjustment period, niacinamide doesn't and i has almost little to no side effects. Plus, you can use high percentages of it, and your skin will still respond well.
Since it is one of the most stable ingredients in skincare, it works well with other ingredients too. You don't have to worry about mixing the wrong ingredients with niacinamide because it is not irritating and won't cause any breakouts.
For better results, leave-on niacinamide products are recommended. After cleansing, you should follow it up with a toner that has niacinamide in to really get the ingredient into your skin.
If you have skincare concerns such as sun damage, texture and big pores, you can use a concentration of up to 20% in niacinamide serum. You can experiment with concentration to see what works best for you.
Niacinamide infused products are also safe around the eyes and using it in eye cream can help with dark circles and diminish the appearance of crow's feet.
Adding niacinamide to your skincare regimen is truly a no-brainer. It offers versatility with its benefits that will improve your skin's health and make it radiant and look younger.
Product Recommendations
I love The Ordinary products, they are super affordable and work amazingly! The Ordinary Niacinamide 10% is a go-to for anyone and everyone! This serum is budget-friendly and yet, it's quality and formulation does miracles for the skin. For anyone with large pores and skin texture concerns, this serum is a must-have!
My Thoughts
Vitamin B3 is a remarkable ingredient that you should be adding to your skincare routine. Not only is it easy to work with, but any skin type can reap the benefits of vitamin B3 or Niacinamide!
Just like what I said in the beginning, knowing and learning more about ingredients will make you a well-informed consumer. We need to know the benefits of ingredients and what effects they have on our skin, the more informed we are, the higher the chance of us understanding our skin properly!
Do you use vitamin B3 in your skincare routine? What products with vitamin B3 are your favourite?
Hollie xx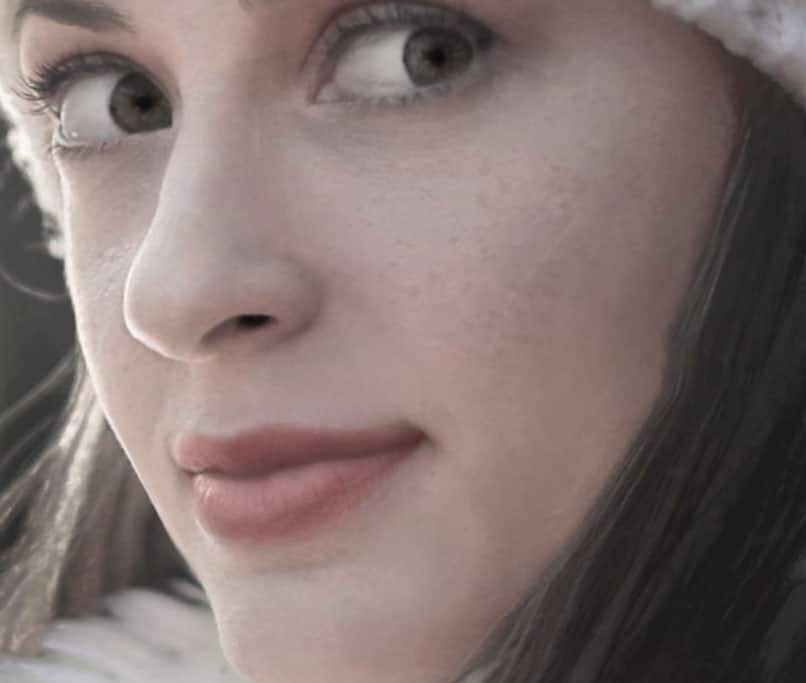 Hi, my name is Hollie, and I own BeautywithHollie.com. I love everything to do with beauty and love sharing my knowledge, advice and beauty finds! Makeup and beauty are here to enjoy, and Beauty With Hollie is here to take the stress out of it!
---
---
Anastasia Beverly Hills Benefit Cosmetics Bobbi Brown CeraVe Chantecaille Charlotte Tilbury Clarins ColourPop Dermalogica Dior ELEMIS Elf Cosmetics Estée Lauder Fenty Beauty First Aid Beauty Fresh Hourglass Huda Beauty IT Cosmetics Jane Iredale L'Oreal lancome La Roche-Posay Laura Mercier LORAC MAC Makeup Revolution Mario Badescu Maybelline Morphe Nars Natasha Denona Neutrogena NYX Origins Peter Thomas Roth Revlon Sigma Beauty Smashbox Stila Tarte Cosmetics The Ordinary Too Faced Urban Decay YSL
---