Must-Have Beauty Products For On The Go!
We live in a world that doesn't stop, we are constantly on the go and rushing! This often means that we don't have time in the morning to do our makeup.
Having some easy go-to makeup products that fit in our handbag can be a lifesaver! Aside from travel makeup products, there are many multi-purpose products that will make your day-to-day life easier and lighter, and of course, your packing for the holidays too! I will share with you the best beauty products for when you're on the go!
No one wants their makeup routine to be complicated especially on the days that there's simply no time. But you also don't have to sacrifice being barefaced the whole day just because you're short on time.
Whether you're simply rushing out of your home or you're out of town, you need products that you can rely on.
I broke it down to the 5 most important features on your face to concentrate on when you are in a rush, along with some fab products that you can use.
Disclaimer: As an Amazon Associate I earn from qualifying purchases on Amazon and other affiliate programs. This means on some purchases, I make a commission. It doesn't mean you spend more, it simply allows me to keep this blog going!
1. Base
Applying foundation needs time to make sure that it's applied evenly. No one wants a blotchy face because well, that defeats the purpose of foundation!
You need a foundation that is simple and easy to apply. Having the perfect base can do wonders for your complexion.
Since this post is all about those days when you're in a rush and on the go, I've brought you two of the best-tinted moisturizers that apply seamlessly and easily.
Tinted moisturizer– a combination of moisturizer and foundation is the perfect solution for when you're in a rush and on the go. You kill 2 birds with one stone and you can still look amazing!
They're easy to apply, and they're also relatively small so they can fit into your handbag. You gotta love that!
NARS rarely go wrong with its products and this tinted moisturizer is proof of that. Tried and tested, the NARS Pure Radiant Tinted Moisturizer is easily one of the best-tinted moisturizers on the market. You can use your fingers to apply it as you go and it's easy to get even coverage with it.
NARS Pure Radiant Tinted Moisturizer gives a sheer and natural coverage that still lets your skin breathe. Not only does it cover any blemishes and pigmentation really well, but it also has an SPF 30 that will help you block off the harsh rays of the sun!
Looking for a drugstore alternative? The Neutrogena Hydro Boost Hydrating Tint is the best choice for you. It is non-comedogenic (perfect for sensitive skin!) and oil-free. With this tinted moisturiser, you will get glowy, skinlike coverage.
Your skin will still peek through but with a flawless, even skin tone. Apply it whichever you prefer, with fingers or with a sponge and you're base will be wonderfully set!
---
2. Eyeshadows
There are times when we can't create a full eyeshadow look and that's okay! Sometimes less is more, and a natural look looks more effortless. There are tons of great eyeshadow products that you can grab and go! But we have two excellent products that are innovative and of excellent quality.
With the recent release of Fenty Beauty Palettes, the Snap Shadows Eyeshadow Palette are the perfect palette for on-the-go! They come in a 6-pan compact palette that fits perfectly into small spaces. And what's even better?
Since it has a range of 8 different colour palettes, you could mix and match two combinations and snap them together!

Read my in-depth review of The Fenty Snap Shadows.
As the name fittingly says, this is a wonderful to-go palette for both eyes and cheeks! With 6 eyeshadows and 3 shades for the cheeks, this will save you time and space in your purse and is perfect for when you're on the go.
The palette comes with a mirror as well as 2 brushes, one for the eyeshadows and one for the blush. Lorac doesn't disappoint with the colour payoff and the colours are super pretty.
This is the ideal purse product, it's small and has everything you need for your face and eyes!
---
3. Eyebrows
Eyebrows frame the face and in my opinion, they're one of the most important features of the face. Since thick, perfectly sculpted eyebrows are not in trend anymore, you can opt for a more natural brow.
You don't even have to worry if they're sculpted as long as they are filled in where the hair is sparse, and brushed to look neat, you will be good to go.

The Anastasia Beverly Hills Brow Wiz is the holy grail for many people (me included!) and for excellent reasons. Anastasia Beverly Hills created this brow product not only for makeup experts but also for those who are beginners to makeup as well. The pencil is really easy to use due to its extra thin nib.
If you find drawing in your eyebrows too hard for you, the Tinted Gel will be a great alternative. All you need to do is brush the gel on your eyebrows and you have perfect intact brows for the whole day.
Read my full review on the ABH Brow Wiz.
Uncomplicated and straightforward, Colourpop's Precision Brow Pencil is an affordable eyebrow pencil that is easy to use with great results. It will give you a smooth and precise application and will give your eyebrows a natural-looking finish. Bonus points, it is great value for money!
With its repackaging, the Benefit Gimme Brow collection has been nothing short of spectacular. This Eyebrow gel will give you fluffy and natural brows that will last you throughout the day. Even when you break a sweat! Simple swipes to your brows, will keep your brows intact and volumized throughout the day.
4. Mascaras
Onto eyelashes, just like eyebrows, lashes add so much life to our look. That's why so many people are getting their eyelashes tinted professionally nowadays. Though if you're not one to try that out, these mascaras will give you the perfect oomph for your lashes!
A cult-favourite, the Too Faced Better Than Sex Mascara does not disappoint. With the stress of rushing, this mascara will give your lashes a nice fluttery look that will liven up your eyes in no time! As promised, it will volumize and lengthen your lashes to last you the whole day. This mascara is perfect for on the go because they make it in a mini size too, perfect for your handbags!
The Lash Paradise Mascara has quickly become a mascara staple since its release two years ago. With an affordable price tag, this mascara can stand next to high-end products in terms of its quality. There's no flakiness or clumped lashes with this mascara. Expect some serious compliments from your beautiful fluttery lashes!
---
5. Cheeks
Without any blush or contour, you may look like a flat slate. This can be fixed with a quick swipe of some colour! There are loads of multi-purpose products that are efficient and practical when it comes to bronzers and blushers. They are a great way to bring dimension and colour back to the face.
Designed for the eyes, cheeks, lips and body, NARS The Multiple is genuinely a great product for when you're in a rush. With the Orgasm shade, you'll achieve naturally flushed rosy cheeks perfect for the day. It is creamy to apply and it has a beautiful pigment that is smooth as you layer it on.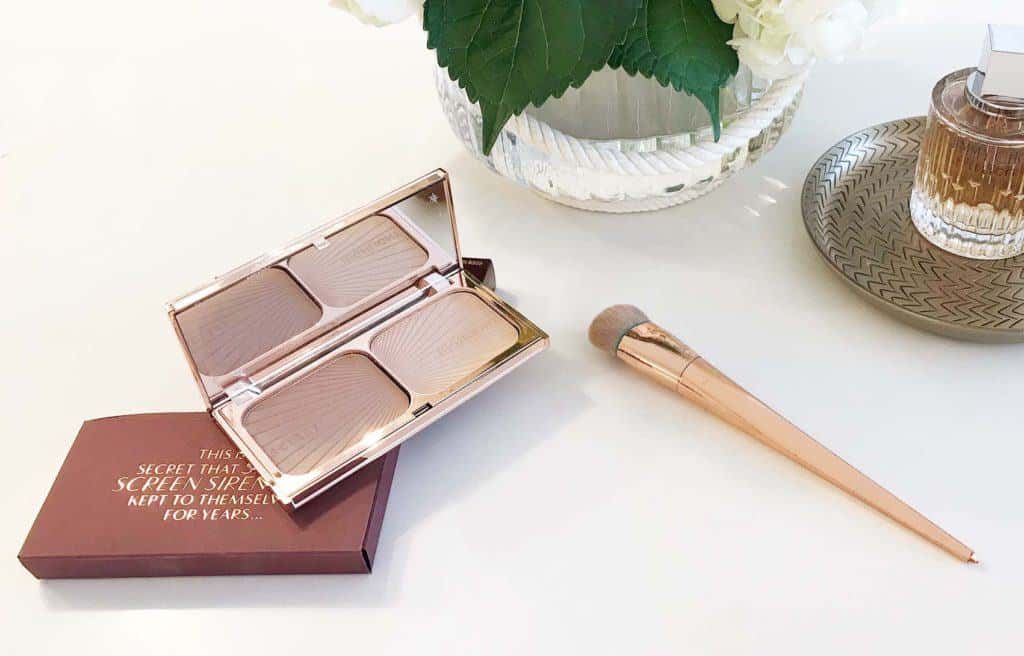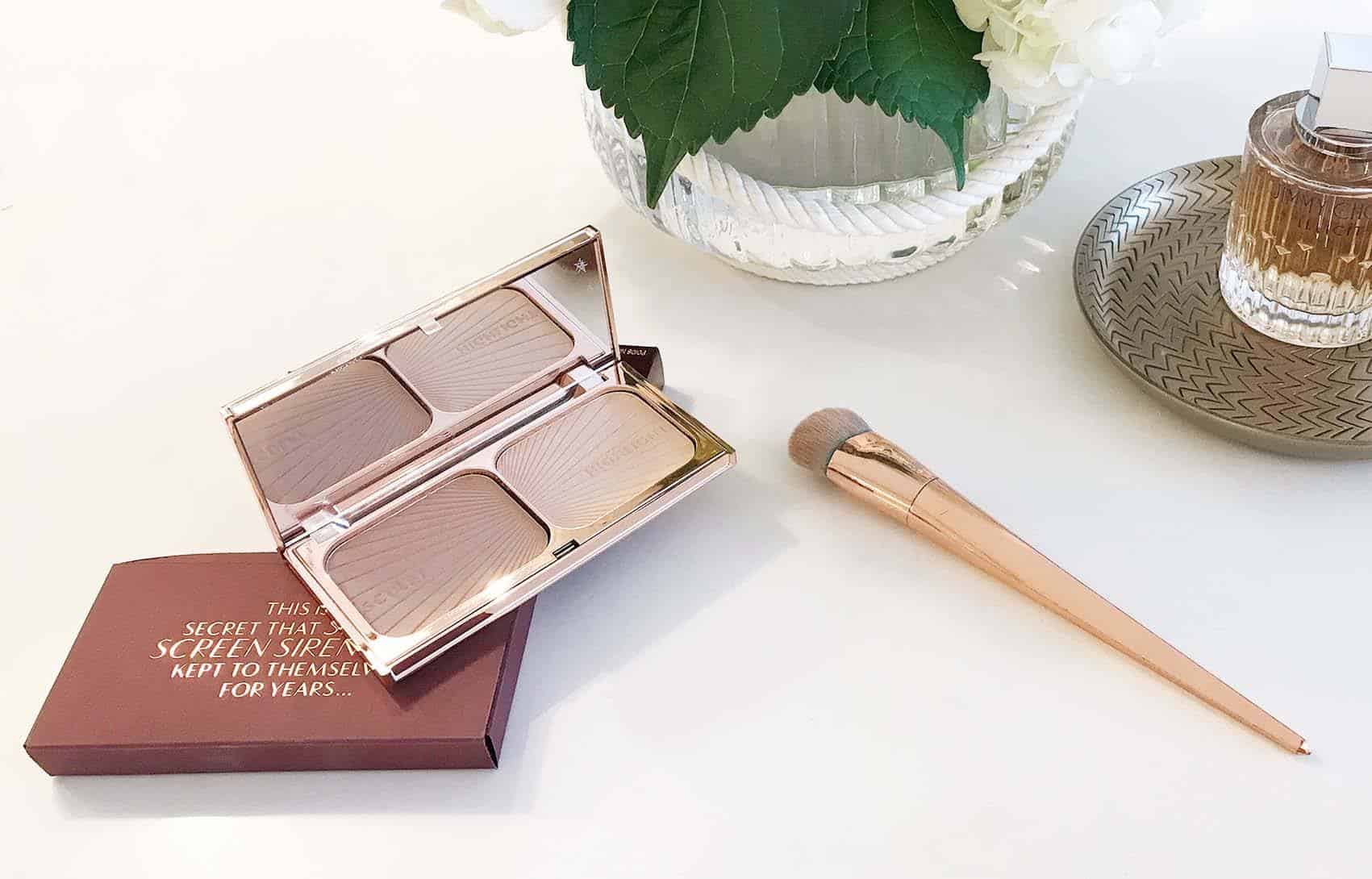 Charlotte Tilbury Filmstar Bronze & Glow is a bronzer and highlighter palette. It is small and easy to carry with you. The bronzer, which you can also use as a contour, has the perfect warm brown-toned to bring dimension to your face. The highlighter is perfect to achieve that extra dewy look.
Read my full review on Charlotte Tilbury Filmstar Bronze & Glow.
---
6. Lips
Finish off your makeup glam with beautiful lips. Forget heavy matte liquid lipsticks, a good gloss will get you going throughout the day. Just like everything mentioned above, you don't need multiple items to complete your look. There are loads of products that you can use for both cheeks and lips as well.
You might think that this is just some small bronzer stick, but this is another multi-purpose product perfect for bronzer, lips and eyes. It is a double-ended product, one end is the stick and the other is a brush. If you are looking for a multi-purpose product that can save your makeup when you're out, then you need this! You can quickly achieve a natural monotoned look with the NudeStix Nudies Bronze Stick. It's easy to apply, small in size and super pretty!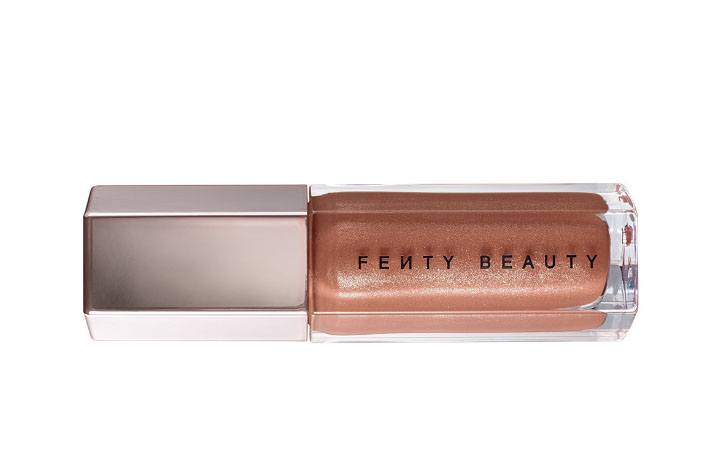 Rihanna created this lip gloss with everyone in mind. It was made to suit all skin tones and universally flatter everyone. It is smooth on the lips and extremely comfortable to wear, almost like there's nothing on the lips. Just pop this onto your lips as your final makeup routine your look will be complete!
My Thoughts
So there you have it, your beauty products for on-the-go! With these beauty products for on-the-go, you will have a flawless makeup look in a few minutes. Makeup doesn't have to be complicated, in fact, the trick is focusing on the areas you want to show off.
We can't avoid the days that are too hectic to breathe, they happen to all of us and they will probably continue to! With these makeup products, I hope those hectic days will be more manageable.
They are also extremely useful for travelling, sometimes we don't want to pack a ton of makeup that we may not use during the trip, so it's essential to take note of products that are multitaskers. With that, you won't have to look stressed on these fast-paced days!
Hollie xx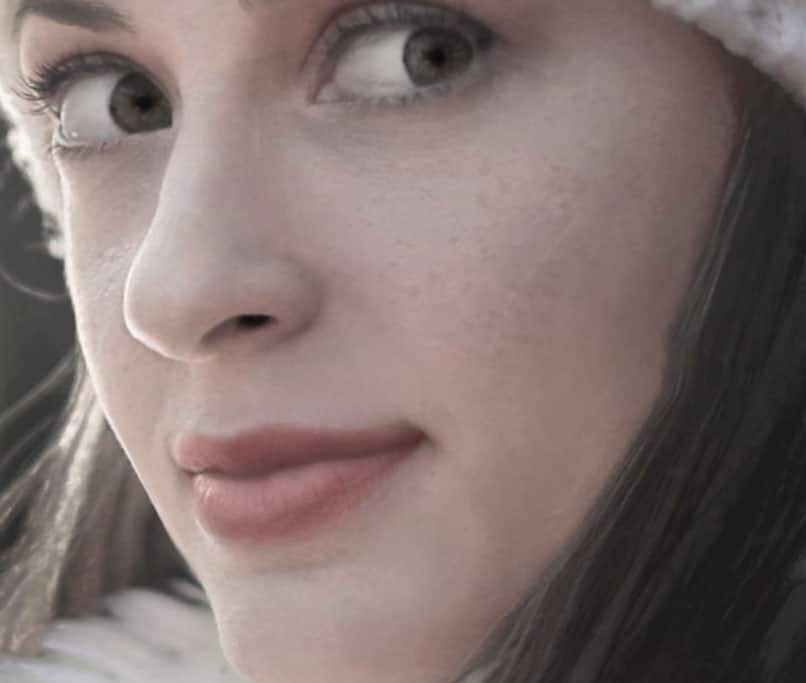 Hi, I'm Hollie, and I own BeautywithHollie.com. I love everything to do with beauty and love sharing my knowledge, advice, and beauty finds! Makeup and beauty are here to enjoy, and Beauty With Hollie is here to take the stress out of it!
---
---
Anastasia Beverly Hills bareMinerals Benefit Cosmetics Bobbi Brown CeraVe Chantecaille Charlotte Tilbury Clarins ColourPop Dermalogica Dior e.l.f. Cosmetics ELEMIS Estée Lauder Fenty Beauty First Aid Beauty Fresh Giorgio Armani Hourglass Jane Iredale L'Oreal Lancome La Roche-Posay Laura Mercier LORAC MAC Makeup Revolution Mario Badescu Maybelline Morphe Nars Natasha Denona Neutrogena NYX Origins Peter Thomas Roth Revlon Sigma Beauty Smashbox Stila Tarte Cosmetics The Ordinary Too Faced Urban Decay YSL
---