The New Luxurious YSL Couture Colour Clutch Palettes
It's rare that designer brands come out with big palettes. And when they do, it's not something our mid-end giants haven't already done, so yes, it's usually all name hype.
However, that being said when I saw the YSL Couture Colour Clutch Eyeshadow Palettes, I thought wow, they could be on to something with these palettes! Let's find out if the new YSL Couture Colour Clutch Palettes are really worth all the hype!
Yves Saint Laurent Couture Colour Clutch Eyeshadow Palettes
Aside from being hella expensive and beautiful, the YSL Couture Colour Clutch Palettes are huge!- about the size of a Samsung Note phone!
While it's not the first time YSL has come out with big palettes, these new ones have no shortage of surprising elements.
There are plenty of fine details that take the palette from simple and boring to chic and luxurious! The brand, the faux leather, the size, and the shades.
The palettes come in two similar palettes. Both palettes come with mattes, soft satins, dazzling shimmers and bold metallics that come together to create looks suited for any occasion.
The palettes
YSL's new multi-finish eyeshadows come in two palettes: Paris and Marrakech. These cult makeup palettes feature a collection of wearable shades for occasions in the day, night and anything in between.
What's amazing about these shades is that they complement every eye colour. It's the little details, dears. If I haven't seen these shades somewhere else, I'd think that claim is a stretch. But I gotta admit, it's not far off!
Each palette has 10 versatile shades. Paris reflects the home of YSL's beauty culture. Classy pinks and nudes with a dash of bold colours like an electric yellow and a satin black.
It has shimmery, satin and matte finishes that can be pulled off on any makeup look. I'm in love with the metallic gold and copper bronze colours, as well as the shimmery, pearl white sitting next to that popping yellow shade.
The pinks and cool-toned pastels are perfect for everyday wear. Build on those shades a bit and you've got yourself a look for an office party!
What's very pleasing about this palette is how organised it is! On the left of the palette are four warm to neutral-toned shades of gold, and on the left are four cool to neutral-toned shades of pink.
Summer, winter, and spring colours are covered in these eight shades. The two colours in the centre, black and deep mauve, are just the right colours to add some fall to the palette.
It's a beautiful palette that is useful and practical at the same time!
Marrakech
The Marrakech palette shades are YSL's version of sexy fun colours. The contrast of reds and blues is very workable if we're talking about playing with makeup. It also offers a mix of mattes, soft satins, and dazzling shimmer finishes.
The shades are a total mood. You can go from being peachy and all rose-coloured, to being a spy or perhaps even a wine connoisseur just a few shades away.
Surprisingly, what draws me to the palette are the two shades in the centre, a shimmering white and a grey that knocks on my creative doors. They are basic colours but the finish and the swatches are far from dull.
The Formula
Besides the shimmering white, gold and bronze, the rest of the shades are pretty satin. The Deep Mauve shade is purely matte, and the yellow one is matte but has these tiny specs of glitter.
It's not packed with glitter, but, it helps make the yellow look bright and summery when worn on the eyes. The pink shades on the left of the palette have this beautiful soft satin sheen that will really work well on any eyes, IMO.
Be it hooded, double-lids or mono-lids, I think these are wonderful finishes that would look incredible on just about anyone!
The pigment saturation is light-to-medium and has buildable coverage. And as far as couture makeup goes, control is key. So I'm not too mad about that.
The colour payoff is very nice and the colours are true to the pan when built up to their potential. In addition to all of those wonderful things, the formula isn't patchy or powdery at all. Other than that, it's a good palette!
Marrakech
The shimmers in this palette are more muted, and while they say the swatches don't make up everything about the quality of the eyeshadow, in this case, it kinda does.
The colours are great, but the colour payoff and pigment saturation, and finish, are a little on the 'okay' scale. I've come across other high-end palettes that perform better than this one.
Packaging
Need I say anything about the packaging? It's straight-up a collection piece for dedicated beauty junkies! The palettes are cased within a faux leather quilted clutch design.
The actual clutches are yellow gold-plated metal and of course, adorned with the iconic YSL logo. Call me mannerless, but if I needed to retouch my makeup, I'd do it right there and then where I'm seated. No shame in flashing these babies around!
Speaking of, that scene is very much possible as they come with a full-sized mirror! And for £100 / $110, you get to bring home any of these makeup gems.
The level of craftsmanship put into the design of these palettes are enough to say, hey maybe they're really worth my bucks.
The 10 shades each come in 1×1 inch pans and which is an extremely generous size coming from a YSL.
Is It Worth Buying?
If we're talking about collecting, then the Couture Colour Clutch Palettes are an absolute must-have! The packaging and the elements of it are pure artistry! But the eyeshadows?
While the colours and shades are perfect and really fit the claims, I'm not so confident about the actual formula. It's not bad at all, but that's where the doubt lies.
There's nothing over-the-top special about the quality that matches the price. If you're basing the palettes on the formula alone, I don't think they're worth quite as much as they're being sold for.
Check out my review on the best eyeshadow palette dupes and save big!
Final Thoughts
The YSL Couture Colour Clutch Palettes are a marvel to behold. So if you truly have that dedication and commitment in you, don't let my words hinder you from getting this gorgeous palette!
It's definitely wearable and the shades are the bomb. Perfect for the couture lifestyle is what it really is!
YSL Couture Colour Clutch Palettes are currently sold out. Check out other makeup collections here.
Hollie xx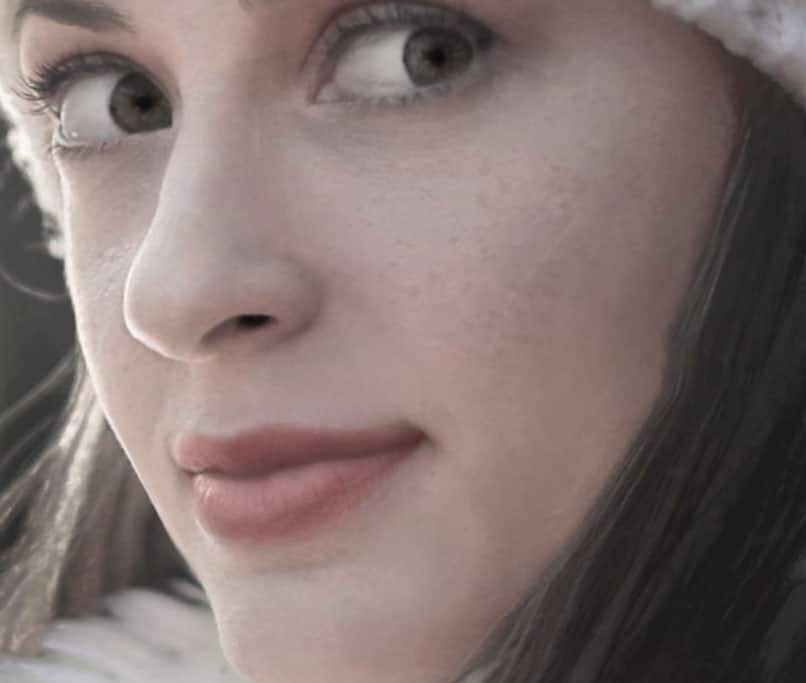 Hi, I'm Hollie, and I own BeautywithHollie.com. I love everything to do with beauty and love sharing my knowledge, advice, and beauty finds! Makeup and beauty are here to enjoy, and Beauty With Hollie is here to take the stress out of it!
---
---
Anastasia Beverly Hills bareMinerals Benefit Cosmetics Bobbi Brown CeraVe Chantecaille Charlotte Tilbury Clarins ColourPop Dermalogica Dior Dyson e.l.f. Cosmetics ELEMIS Estée Lauder Fenty Beauty First Aid Beauty Fresh Giorgio Armani Hourglass Jane Iredale L'Oreal Lancome La Roche-Posay Laura Mercier LORAC MAC Makeup Revolution Maybelline Morphe Nars Natasha Denona Neutrogena NYX Origins Peter Thomas Roth Revlon Sigma Beauty Smashbox Stila Tarte Cosmetics The Ordinary Too Faced Urban Decay YSL
---