Is Aesop Skincare Worth The Splurge?!
From Post Poo Drops to a Resurrection Aromatique Hand Wash, Aēsop has got you covered. Aesop is an Aussie skincare brand that does things differently, or at least when they started out a few decades ago they were definitely different!
They fit all the modern checklists that a cosmetic brand should have. They're vegan. They're cruelty-free. They are environmentally sustainable. And their design aesthetic is simple and elegant.
The basis of their brand is about using ingredients that are safe and actually work! Let's get on with this review to find out if they are actually worth the hype and the splurge!
Everything about their design philosophy is utilitarian at best. Their packaging is biodegradable and can be recycled infinitely. The design of their products is simple yet classy and elegant and fits with their ethos perfectly.
Aesop Skincare products will upgrade your bathroom to a spa-like experience in how they look and feel!
Aesop is generally well accepted. Especially with a zero-waste campaign, and product quality that really brings wellness to your skin.
They offer skincare, haircare, body, fragrance, and indoor aromatics— both for men and women. Heck, they even have a quarterly publication called "The Paris Review" up for sale on their site.
Other contributing factors that make Aesop products great are that they don't contain colourants, mineral oils, animal derivatives, silicones, parabens and almost no synthetic fragrance compounds (save for a couple of products in their perfume line).
There are many positives to Aesop Skincare, actually, I'll rephrase that. Aēsop Skincare is mostly 99% positive but there is one small con.
The brand stands by many values and that can come at a heavy price. Aesop Skincare is playing with organic ingredients and if you don't add any fragrance to organic stuff it can sometimes smell bad, that is despite their fab quality.
Don't fret, not all of their products smell bad. On the contrary, some have the most amazing fragrances thanks to the natural oil extracts added to the products.
Disclaimer: This article contains affiliate links. If you purchase using these links, you don't pay more, I simply earn a small commission!
Discover Aesop for yourself with some of its bestselling products. You'll find one for every part of your body that is significantly in need of some skincare love.
We all need to do our bodily needs but we don't need other people smelling it! A little discretion would be nice. With these Post-Poo Drops, not only will no one know your business, but your bathroom will also smell delightfully pleasant right after.
Call it magic, this stuff seriously works! It has a citrusy smell combined with a little floralness which somehow makes every other smell disappear!
UK: Look Fantastic / US: Nordstrom
---
Aside from the Geranium Leaf Body Cleanser adding some class to your bathroom, it is a favourite cleanser by many!
Be prepared for the most amazing smell when the steam of your shower hits the cleanser, it has a natural florally Geranium scent which is very addictive. Once you start using this cleanser it will be hard to stop. It's easy to use and lathers extremely well! Say hello to your home spa🙂
UK: Look Fantastic / US: Nordstrom
---
Aēsop's got serious products for dry skin! In fact, they're pushing it for those with extremely dry and distressed skin with the Damascan Rose Facial Treatment.
It has 9 plant oils to give you all the moisture you need, and some extra flower oils to give you that aromatic spa experience! It smells amazing and feels amazing too. Be prepared to say goodbye to your dry skin after just one use!
UK: Look Fantastic / US: Nordstrom
---
The hundreds of glowing reviews spread across the web really got me into this body lotion. You'll be obsessed with this heavy-duty but lightweight body lotion, including the spearmint scent. It sinks straight into the skin and smells like a dream!
UK: Look Fantastic / US: Nordstrom
---
Here's one of the lesser-known Aēsop hair care products, but the more frequently sold-out ones too. That's because the Fennel Fruit and Mistletoe Leaf ingredients are perfect for those who live in polluted urban environments.
For those of us who do, we know what living in the city can cost our bodies including our hair! Oily scalps are taken care of by the Eucalyptus Leaf extracts, and the rest of your crowning glory is in the great caring hands of Aēsop.
UK: Look Fantastic / US: Nordstrom
---
Ok, so this hair balm was honestly my secret hair styling product when I had long hair. I was given a sample and then decided to buy the full jar since I loved it. I used to use it in the morning to give my hair a bit more oomph, and it instantly styled my hair with ease.
Guide to use: spray the hair slightly, carefully apply and mask the balm in, and then walk out the door without a care in the world. It is heavy enough to lend a little styling assistance and creamy enough to keep your hair moisturised all day long. A winner of a product!
UK: Look Fantastic / US: Nordstrom
---
Feel extra bougie with the Aēsop Reverence Hand Wash. I know, it is hands down unrealistic and unjustifiable to spend XX amount on a hand wash! Then again, c'est la vie, once you try it, you'll keep coming back to it.
Even the most beat-up mommy hands can be saved with the magic this ridiculous hand wash has.
UK: Look Fantastic / US: Nordstrom
---
This is a fast-drying, non-staining deodorant. And rightfully successful at limiting perspiration too. An alcohol-free, roll-on alternative to Herbal Deodorant spray, says Aēsop.
It contains Zinc Ricinoleate, Wasabi Extract, and a complementary blend of essential oils to reduce and mask unpleasant odours (both the products and yours).
UK: Look Fantastic / US: Nordstrom
---
Even though many or most Aēsop products already double as perfume, their actual perfume line is a whole new level of fragrance. It's suited for all as the fragrance "knows no gender boundaries". Well played Aēsop!
UK: Look Fantastic / US: Nordstrom
Final Thoughts
Aesop Skincare is a classy brand with many products that are hard to resist buying! Their products are original and different from the regular products we've gotten used to seeing!
Aesop reminds me of Pringles, do you remember their old slogan? Once you pop you can't stop! Once you start buying their skincare products it's hard to stop, they are addictive and become necessities. You really get pampered with these products!
Aesop Skincare can be bought from Nordstrom / Look Fantastic UK
Hollie xx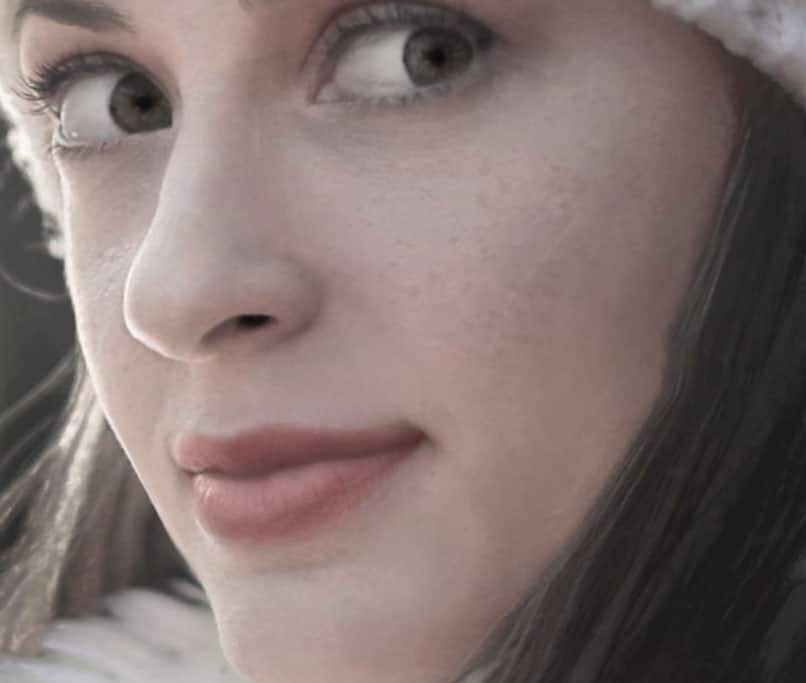 Hi, I'm Hollie, and I own BeautywithHollie.com. I love everything to do with beauty and love sharing my knowledge, advice, and beauty finds! Makeup and beauty are here to enjoy, and Beauty With Hollie is here to take the stress out of it!
---
---
Anastasia Beverly Hills bareMinerals Benefit Cosmetics Bobbi Brown CeraVe Chantecaille Charlotte Tilbury Clarins ColourPop Dermalogica Dior Dyson e.l.f. Cosmetics ELEMIS Estée Lauder Fenty Beauty First Aid Beauty Fresh Giorgio Armani Hourglass Jane Iredale L'Oreal Lancome La Roche-Posay Laura Mercier LORAC MAC Makeup Revolution Maybelline Morphe Nars Natasha Denona Neutrogena NYX Origins Peter Thomas Roth Revlon Sigma Beauty Smashbox Stila Tarte Cosmetics The Ordinary Too Faced Urban Decay YSL
---