Beauty By Earth's Best Selling Organic Self-Tanner
Beauty By Earth Organic Self-Tanner is a bestselling fake tan. They sell themselves as the ideal product to get a golden glow without the chemical colors and dyes.
Is it really possible to get a gorgeous golden glow the healthy way? Let's find out if Beauty By Earth Organic Self-Tanner is really all that!
Those of you who have been following me for a while will already know that I am extremely pale. Most days I only look passable due to the wonders of makeup.
And then I discovered self-tanners.
They are some of the best inventions ever. If you can call them an invention? I don't know! Either way, they do the job better than any bronzer can. And the best part is, self-tanners don't wash off at the end of the day.
Disclaimer: As an Amazon Associate I earn from qualifying purchases on Amazon and other affiliate programs. This means on some purchases, I make a commission. It doesn't mean you spend more, it simply allows me to keep this blog going!
Why you need this bestselling self-tanner
You want a natural-looking tan
You don't want any harmful chemicals
Organic products are important for you
You want a product that applies evenly without blotchiness
It's very easy to apply
Suitable for all skin types including sensitive
You want your white sheets to stay white!
I already mentioned how this self-tanner has all the advantages that a self-tanner should have. And I wasn't exaggerating, it seriously does. Now, where should I begin? There's simply too much to mention!
For a while now I have been more conscious of the ingredients of the products I use. I am trying to be a healthier me, this means cutting out the bad stuff from my food as well as from my beauty regime.
It's a work in progress that will take time and I don't know if I'll ever get there, but using a few 'healthier' products is already an accomplishment. It's products like this one that helps me get there quicker.
Beauty By Earth's Organic Self-Tanner is chemical-free, vegan and cruelty-free.
Beauty By Earth only uses natural ingredients like shea butter, coconut oil and green tea. All of these ingredients are good for your skin and they will give you the added benefit of moisturising your skin too. It's a much better feeling to use products when you know they don't have harmful ingredients.
On to the application. It applies like a dream! I always use gloves to apply tanner because obviously, I don't need the palms of my hands to be darker than the rest of my body. That would look kinda odd!
The self-tanner comes in a tube that is easy to use. The actual cream is different from most self-tanners because it's white and only changes colour on application. I love how easy it is to apply and the best part is that you won't experience any creasing or blotchiness. It applies smoothly with even coverage.
The Beauty By Earth Organic Self-Tanner comes only in one shade, and this is not a mistake. The way to use this tanner is to apply it once and let it sink in. If by the next day it is still too light for you then you can repeat the process. Each application of the tanner makes your skin about 1 shade darker.
The lovely thing about this tanner is that it is for anyone and everyone due to its buildable nature. You can keep applying layers for a darker and more intense tan.
This is one of the only tanners on the market that works for pale skin. Most fake tans make me look orange after one use, this one though, made me look sunkissed. It gives the skin a natural tanned glow that gradually fades over time.
If this is your first time using a self-tanner then what you need to do is apply the self-tanner before you go to sleep and go for a shower in the morning so that you can wash off any excess.
After you apply the tanner, wait a few minutes before you sit down or lie on your bed. The product does need to dry!
I found that when I showered in the morning barely any product washed off. This is because most of it gets absorbed into the skin. This shows the quality of the tanner, it really is far superior to most.
Also, the tanner doesn't transfer onto your sheets after applying it. This is another uncommon feature for a self-tanner and another reason to love it all the more!
A common downside to many tanners is that they have a strong 'tanning' smell. This puts many people off using self-tanner, including me! The good news is that the Beauty By Earth Organic Self-Tanner doesn't smell as bad as others.
In fact, it actually smells amazing when first using it, however, it does develop the smell a little after use but it is much more manageable. And once you shower the smell disappears.
Tip to get your self-tan right
Exfoliate your face before applying a fake tan. This will help to prevent any blotchiness or creasing. It will give the self-tanner a smooth surface which is very important with any fake tan.
If you have open pores or you have shaved, it may be best to moisturise these areas prior to applying the tanner.
Don't shower or let the tan come into contact with water within 6-8 hours of using the product.
Apply less product to your feet, knuckles, elbows and hands as these areas absorb more product than other areas.
My Thoughts
You can't really go wrong with Beauty By Earth's Organic Self-Tanner. It does everything a self-tanner should do without many of the negative side effects. If it's not your jam, check out the Tan-Luxe self-tanners here.
Beauty By Earth's Best Selling Organic Self-Tanner can be bought from Amazon
Hollie xx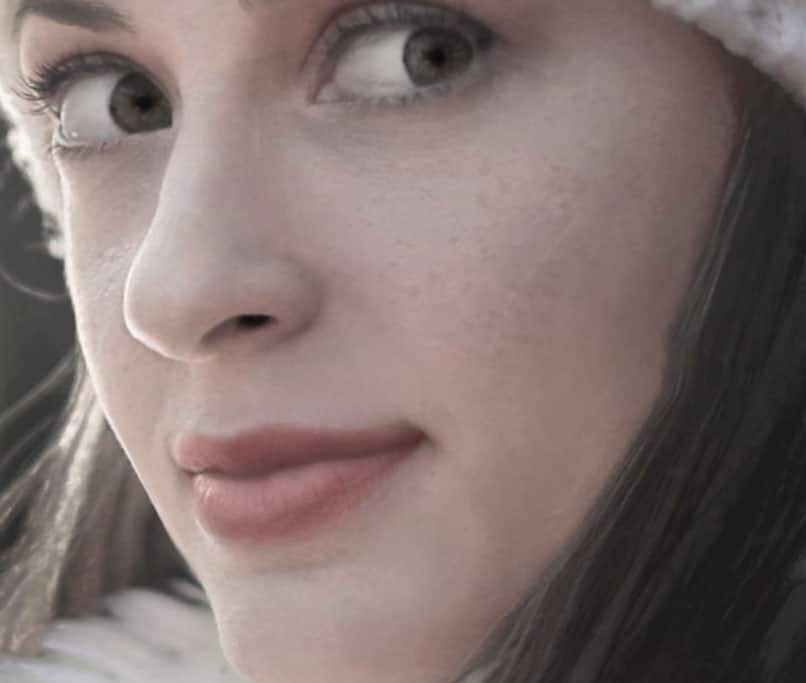 Hi, I'm Hollie, and I own BeautywithHollie.com. I love everything to do with beauty and love sharing my knowledge, advice, and beauty finds! Makeup and beauty are here to enjoy, and Beauty With Hollie is here to take the stress out of it!
---
---
Anastasia Beverly Hills bareMinerals Benefit Cosmetics Bobbi Brown CeraVe Chantecaille Charlotte Tilbury Clarins ColourPop Dermalogica Dior Dyson e.l.f. Cosmetics ELEMIS Estée Lauder Fenty Beauty First Aid Beauty Fresh Giorgio Armani Hourglass Jane Iredale L'Oreal Lancome La Roche-Posay Laura Mercier LORAC MAC Makeup Revolution Maybelline Morphe Nars Natasha Denona Neutrogena NYX Origins Peter Thomas Roth Revlon Sigma Beauty Smashbox Stila Tarte Cosmetics The Ordinary Too Faced Urban Decay YSL
---