Is this the Best Drugstore Moisturiser? Olay Regenerist Micro-sculpting Cream Face Moisturizer Review
Finding skin care products that you love can sometimes feel like winning the lottery. It's hard to get it right for your individual needs. Moisturising is one of the most important steps in skincare and not one to skip!
The Olay Regenerist Micro-sculpting Cream Face Moisturizer is a bestselling moisturiser on Amazon. Are you wondering why? Let's find out!
Moisturisers help with all skin concerns. It is excellent for helping with anti-ageing, hydration, dry skin and even excessive oil. In addition to all of that, a good moisturiser will help protect the skin from harmful environmental factors.
So how does the Olay Regenerist Micro-sculpting Cream Face Moisturiser hold up to these claims?
You may have seen Olay products in your grandmother's or mother's skincare collection, that's because they have been in the beauty world for a long time. Dating all the way back to 1952, Graham Wuff was inspired by his wife to create the original "pink" beauty fluid to fit his wife's needs. The goal was to have a moisturiser with deeply hydrating and moisturising functions, without it being greasy and heavy on the face.
From then on, Olay globalised and expanded to become the Olay that we know today. Olay's products rely on world-renowned dermatologists as well as extensive research with women to truly understand what the skin needs.
They are one of the brands that advocate cruelty-free products and believe that animal testing is not necessary to evaluate their formulas. Their products are science-driven with a focus on what's affecting your skin every day like stress, diet, environment and sleep. It basically refreshes your skin on what was lost during the day. 
Olay's skincare products are holy grail products that are great for everyone, including those with mature skin. For today we have our focus on the Olay Regenerist Micro-sculpting Cream Face Moisturiser, which is the bestselling moisturiser!
Disclaimer: As an Amazon Associate I earn from qualifying purchases on Amazon and other affiliate programs. This means on some purchases, I make a commission. It doesn't mean you spend more, it simply allows me to keep this blog going!
Olay Regenerist Micro-sculpting Cream Face Moisturiser is part of Olay's Regenerist collection. In a beautiful red jar, this moisturiser looks elegant and classy.
The Regenerist line claims to firm, hydrate and plump up the skin. With ingredients like niacinamide, pentapeptide and olive they help to strengthen, replenish and renew the skin.
It can be a little off-putting when a product is bombarded by claims and doesn't actually do the job. But we are here to put the Olay Regenerist Micro-sculpting Cream Face Moisturiser to the test!
Claims
Olay Regenerist Micro-sculpting Cream Face Moisturiser does the following:
Designed to diminish wrinkles and fine lines visibly
Has moisture-binding formulas that instantly hydrate to improve elasticity and firmness for a lifted look
Leaves skin hydrated
Soften the look of fine lines and wrinkles
Firms the skin with plumping hydration
If used daily, you will see a transformation in 28 days
Key Ingredients
The ingredients in this moisturiser include:
Vitamin B3: nourishes and protects the skin. It also improves your skin's moisture barrier and regenerates your skin's surface.
Amino-Peptides: helps the skin replenish collagen and its elastin levels
Hyaluronic Acid: increases skin moisture and makes your skin extremely supple. 
Antioxidants: improves skin's elasticity and shields skin from free-radicals
How to Use
Olay suggests that the Olay Regenerist Micro-sculpting Cream Face Moisturizer is to be applied as the last step in your nighttime skincare routine, however, you can also use it as a day moisturiser.
They also offer both fragrance and fragrance-free variants. I always recommend fragrance-free products for skincare, especially for those with sensitive skin.
My Experience
The moisturiser itself is a soft white cream, with is rich to the touch. When applying it, you can feel how creamy and moisturising it is on the skin, without the feeling of heaviness or greasiness that often comes with moisturisers.
The drying time is quick and it leaves a demi-matte finish.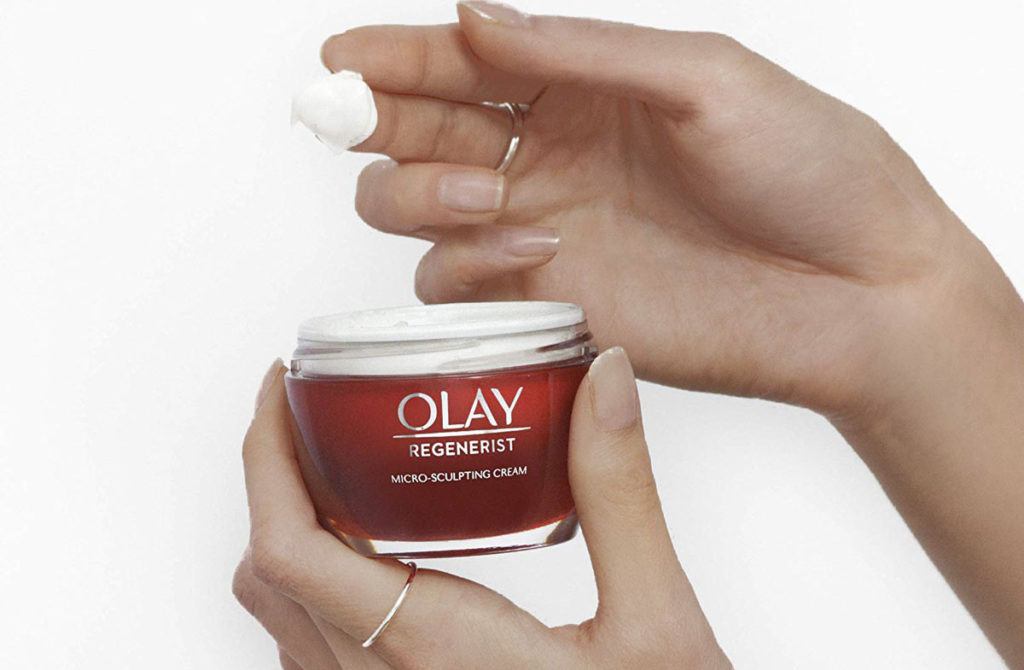 For combination skin like mine, this moisturizer feels completely right, not too heavy nor overwhelming. I noticed how it instantly blurs out the lines, especially under my eyes.
I really enjoy applying this moisturiser before bed, it truly feels luxurious and moisturising on my skin. My skin felt amazing in the morning, so smooth and hydrated.
One of the unexpected results was how much better my makeup applies after using this moisturiser. Gone are signs of flakiness and roughness, especially around my eyes and nose. In its place is smooth and supple skin!
Over the next few days, it visibly reduced my fine lines and there was a noticeable difference in the brightness of my skin. It feels like the more I use it, the more it improves my skin's suppleness and firmness!
Be aware that for the first few days, your skin may appear drier, don't panic this is just the Vitamin B3 working hard on the skin's regeneration. It essentially removes the dead skin on the surface of your skin.
Since it has multiple moisturising ingredients, over a few days it will give the skin evenness throughout, and leave it really soft and smooth like a baby's bottom!
My Thoughts
So does the Olay Regenerist Micro-sculpting Cream Face Moisturiser live up to its claims? I can confidently say YES! For a drugstore skincare product, the Olay Regenerist Micro-sculpting Cream Face Moisturiser is a little bit on the pricier side. However, when you put into perspective how it's as effective as a luxury moisturiser, it's well worth the price.
It doesn't matter if you're oily or dry, I'm sure that this moisturiser will do wonders for your skin regardless. It has all the ingredients that the skin needs, which are to provide hydration and protect the skin's barriers.
Just remember to use it regularly if you want to see proper results. If you're still unsure whether it's for you, you can try the trial size of this moisturiser!
I would say this moisturiser definitely lives up to its hype. It has all the amazing factors that a good moisturizer needs!
If you're looking for more moisturiser recommendations, especially for drier skin, check out my post on the best moisturiser for dry skin! With that said, give this moisturiser a chance, it doesn't disappoint and it may just become a staple in your skincare routine.
What are your thoughts on Olay? Have you tried the Olay Regenerist Micro-sculpting Cream Face Moisturizer? Let me know in the comments below!
Shop My Beauty Favorites
Hollie xx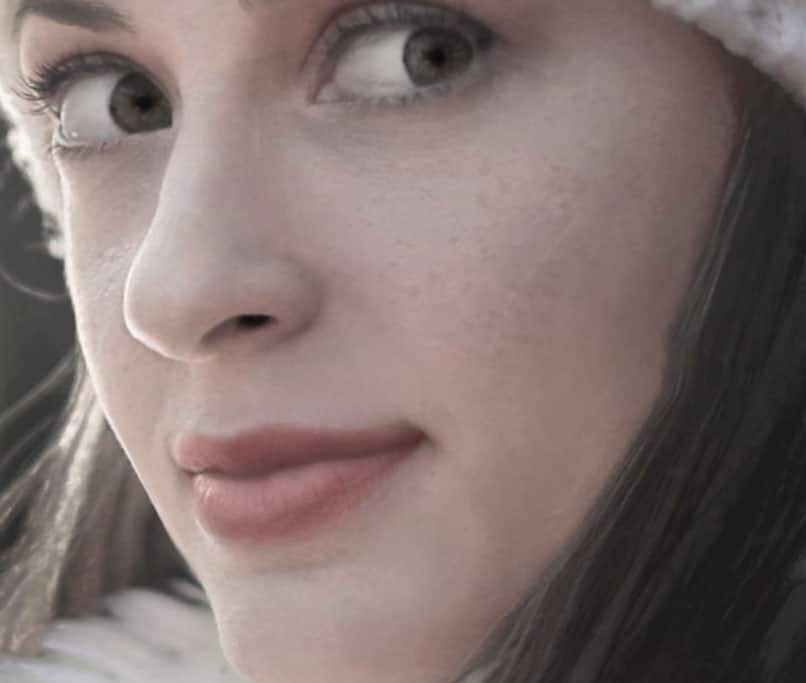 Hi, I'm Hollie, and I own BeautywithHollie.com. I love everything to do with beauty and love sharing my knowledge, advice, and beauty finds! Makeup and beauty are here to enjoy, and Beauty With Hollie is here to take the stress out of it!
---
---
Anastasia Beverly Hills bareMinerals Benefit Cosmetics Bobbi Brown CeraVe Chantecaille Charlotte Tilbury Clarins ColourPop Dermalogica Dior Dyson e.l.f. Cosmetics ELEMIS Estée Lauder Fenty Beauty First Aid Beauty Fresh Giorgio Armani Hourglass Jane Iredale L'Oreal Lancome La Roche-Posay Laura Mercier LORAC MAC Makeup Revolution Maybelline Morphe Nars Natasha Denona Neutrogena NYX Origins Peter Thomas Roth Revlon Sigma Beauty Smashbox Stila Tarte Cosmetics The Ordinary Too Faced Urban Decay YSL
---