Milani Screen Queen Foundation Review
Looking for a brand-new drugstore foundation? Well, look no further, Milani has recently launched their Screen Queen Natural Foundation! Milani is a top drugstore brand that has excellent and affordable products on the market, and generally, I love their stuff!
Some of you may already be familiar with Milani's foundation- Conceal + Perfect 2-in-1 Foundation. This foundation has a big fan club with many raving about it.
As you can imagine there is a lot of excitement and curiosity around their new foundation, the Milani Screen Queen Natural Foundation. Is it as good? Does it live up to the Milani foundation's expectations?
Well, there's only one way to find out!
Disclaimer: As an Amazon Associate I earn from qualifying purchases on Amazon and other affiliate programs. This means on some purchases, I make a commission. It doesn't mean you spend more, it simply allows me to keep this blog going!
The Milani Screen Queen Natural Foundation officially launched on Milani's website on January 16, in the US. It's only coming out in the UK in March. A kind friend of mine from the US kindly sent it to me!
The foundation is made for all skin types and skin tones. For a drugstore shade range, you would typically find a maximum of 20-30 colours available. Milani, went all-out for their new foundation, launching a choice of 45 fabulous shades.
What's unique about the foundation's formula is the first-of-its-kind "Digital Bluelight Filter™ Technology" that is infused within the product. It claims to "help fight the signs of digital damage – dullness, discolouration & hyper-pigmentation, to keep your skin on point no matter how much screen time you clock."
As the name suggests, Screen Queen offers protection against blue light on screens. We can't deny the hours that we spent on our phones and computers.
You might be familiar with the screen-safe layers on glasses, and essentially, this foundation claims to have the same effect to protect our skin from the harsh lights on digital screens. I love the sounds of it already!
In addition to having much-welcomed protection from blue lights, the Screen Queen Foundation also boasts that it's cruelty-free, vegan and talc-free. Great, great and greater!
I love the packaging of the foundation. It comes in a glass bottle with a translucent plastic lid, the shape kinda reminds me of nail polish! It has a very clean and professional look. There's a pump for easy dispensing and mess-free use.
The foundation has a light to medium coverage that is buildable. It helps to blur imperfections and has a beautiful luminous finish. As already mentioned, the Screen Queen Foundation has over 45-shades that range from deeper skin tones to lighter ones. There is also a variety of undertones in the range.
How does it fare?
So for those of you who are new here, I have combination skin, it gets oily in the T-zone whereas, in other areas it's dry. I also have a lot of open pores, so using a foundation that doesn't enlarge them, is imperative.
The texture of the Screen Queen Foundation is a little mousey and the consistency is on the thick side. This can make it easier to use as it's not running and dripping all over the place. The foundation applies beautifully and smoothly, it literally glides on the skin.
My first reaction when applying the foundation was that it is definitely not more than medium coverage. To achieve a full face with medium coverage, you'll need about 2-3 pumps of the foundation.
The coverage of the foundation is skin-like and natural and because of that, if you have blemishes, they may still peek through, as in my case!
The foundation is easy to apply and looks natural. It does oxidise a little so be aware of that when choosing your colour.
Another thing I noticed is that applying the foundation with a blender doesn't work so well, it causes it to become blotchy and weird. Stick to your brush for this foundation!
Milani claims that this foundation will give an 'even, luminous, natural finish'. It does give you an even application as you blend and the finish is very natural and skin-like looking.
As for its luminosity, it does have a little shine to it but does not really have a glowing look.
So far the application is pretty good on this foundation. Now, it's time to test the wear!
Just as a btw, I used a primer and setting powder when I tested the foundation, simply because that's what I always do!
Right after applying the foundation, my face looked pretty smooth and the foundation looked really good! It felt a little tacky which I don't love, but overall, it was good. I also noticed that although it didn't accentuate my pores, it definitely didn't blur them out either.
After a couple of hours, my skin was starting to feel a little oily, especially in the T-zone area. I can't stand the feeling of my skin feeling oily so I did blot it down a little which definitely helped.
By the end of the day, my face was rather shiny and tacky, which looks and feels somewhat yucky! As for my pores, well they didn't look great, they were very visible and enlarged. I also had some cakiness around my nose and mouth.
Honestly, I am a little disappointed, I generally prefer a light to medium coverage, but I really don't like a foundation that makes my skin appear oily and shiny.
I don't recommend this foundation for oily skin, nor for combination skin. There are so many amazing foundations out there that will do a better job than this one. Read my post on the best foundations for oily skin.
That being said, it could work well for dry skin. Let me know in the comment section if you have dry skin and if you've tried this foundation.
My Thoughts
Although the foundation doesn't work for me, it may work for you! I do think that even though it's a drugstore brand, it could have been a little better. Saying that it works for all skin types when it clearly does not, is not too impressive.
I am a little sceptical about the Digital Bluelight Filter™ Technology, is it something that really helps your skin or is it an attempt to stand out from the crowd? Honestly, I don't know!
In recent years many brands have made similar claims, my take on it is that these claims don't harm and if they work then all you do is gain better skin! I say it's a win-win and you can't lose from it!
For a drugstore product, the Screen Queen Foundation is not bad quality and although it doesn't work for me, I can see that it can work for others. It definitely has a lovely texture and applies beautifully. It's really the wear that is the problem!
Milani Screen Queen Foundation can be bought from Amazon
Hollie xx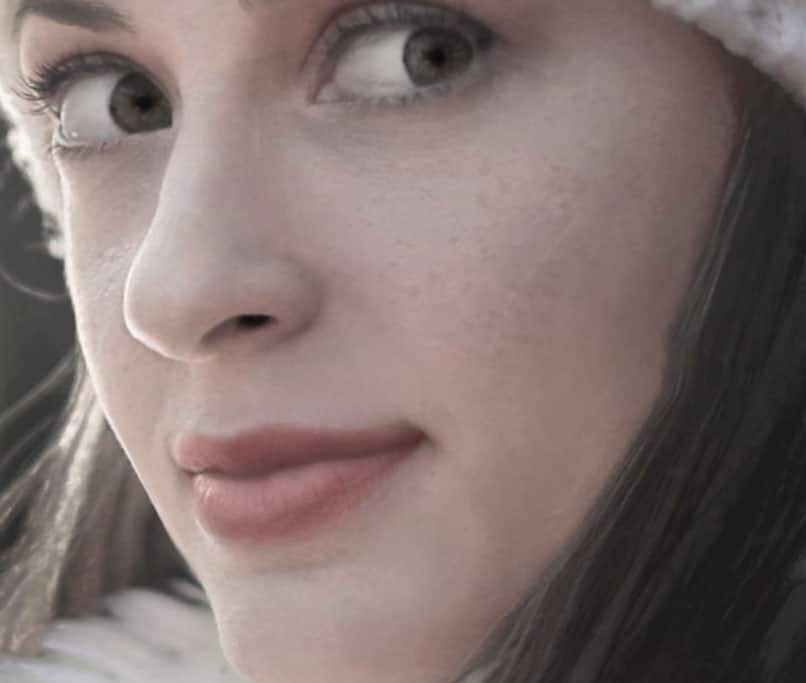 Hi, I'm Hollie, and I own BeautywithHollie.com. I love everything to do with beauty and love sharing my knowledge, advice, and beauty finds! Makeup and beauty are here to enjoy, and Beauty With Hollie is here to take the stress out of it!
---
---
Anastasia Beverly Hills bareMinerals Benefit Cosmetics Bobbi Brown CeraVe Chantecaille Charlotte Tilbury Clarins ColourPop Dermalogica Dior Dyson e.l.f. Cosmetics ELEMIS Estée Lauder Fenty Beauty First Aid Beauty Fresh Giorgio Armani Hourglass Jane Iredale L'Oreal Lancome La Roche-Posay Laura Mercier LORAC MAC Makeup Revolution Maybelline Morphe Nars Natasha Denona Neutrogena NYX Origins Peter Thomas Roth Revlon Sigma Beauty Smashbox Stila Tarte Cosmetics The Ordinary Too Faced Urban Decay YSL
---