New Year's Beauty Resolutions that Will Change Your Life!
Can you believe that a decade has gone and passed? It's crazy how fast time goes and what a decade it's been! We've learnt loads, from beauty disasters to new beauty trends and learning a ton about skincare. However, we have so much more to learn! This 2020 we should play up our self-care and self-love game even more because we all deserve it. We're ringing in this year with much better beauty and skincare habits that will be beneficial to you and your skin!
Now that it is officially the first day of January, it is also the right time to bring in some new resolutions to achieve for the year. Here are some beauty rituals you should vow to do in this upcoming 2020!
Go Minimal
The past decade has been full of new and exciting trends. Now that we're entering an entirely new decade, we can look back and assess what's actually changed for the beauty industry these 10 years. There are loads of changes that have happened, many good and a few bad. I think one of the biggest changes is the realisation that less is more. This can be applied to all aspects of our lives, including beauty and makeup. Everyone has slowly realised that not only can less be pretty, but it is also usually healthier too.
This year, let's show off our beautiful natural selves, let's embrace our flaws and go natural. It's time to ditch that thick black eyeliner and go for a more subtle, natural look that will enhance your natural beauty, not change the way you look!
---
Know Your Ingredients
This past decade has shown us that understanding what we put on our skin couldn't be important enough. The wrong ingredients can have terrible effects on us, and we shouldn't trust brands as much as we used to. Do your own research and get to know what the products you're using contain.
Choose products that you know has ingredients that will beneficial to your skin. There are skin-replenishing ingredients such as ceramides, hyaluronic acids and omega fatty acids. These ingredients restore skin barrier by giving and locking in natural oils and hydration, which in turn gives softer, smoother and plumper skin.
Skin-Restoring Ingredients like retinol, peptides and niacinamide will help your skin restore itself much faster.
Look out for Vitamin A, B, C & E, Green Tea and Coenzyme Q10. These are antioxidants and they will defend your skin against environmental stressors like pollution and free radicals in the air that can potentially damage your skin. In short, everything your skin needs to survive!
---
Use Clean Products
Speaking of skincare, it is also the year to familiarise yourself and support brands that are guaranteed clean and all-natural. 'Clean' brands do not use harmful or toxic ingredients in their products. Either they are naturally sourced or produced in a lab. Ultimately, their goal is to create products for consumers that are safe for our bodies.
It's okay to start slowly with your clean product's journey. Start with a moisturiser and sunscreen as these products spend a lot more time on your skin all day. Then you can gradually replace the rest of your skincare products with cleaner alternatives.
There are many affordable 'clean' brands, such as Honey Belle and Versed, as well as better known ones such as Drunk Elephant.
---
Be Gentle On Your Skin
We can never be too gentle on our faces. Many of our skin problems come from the fact that we deal too roughly with our faces. One of my favourite tips is to use either your pinky or index finger when patting or rubbing in products. These fingers are a lot lighter to the touch and will prevent you from over tugging your face.
The area where you need to be extra sensitive is the skin around your eyes. The skin there is much thinner compared to the rest of the body. When you remove your eye makeup, you should gently use a cotton pad to hold over the eye for about 10 seconds. Use gentle circular or upward motions to remove the makeup. Remember, don't tug!
---
Use Sun Cream Daily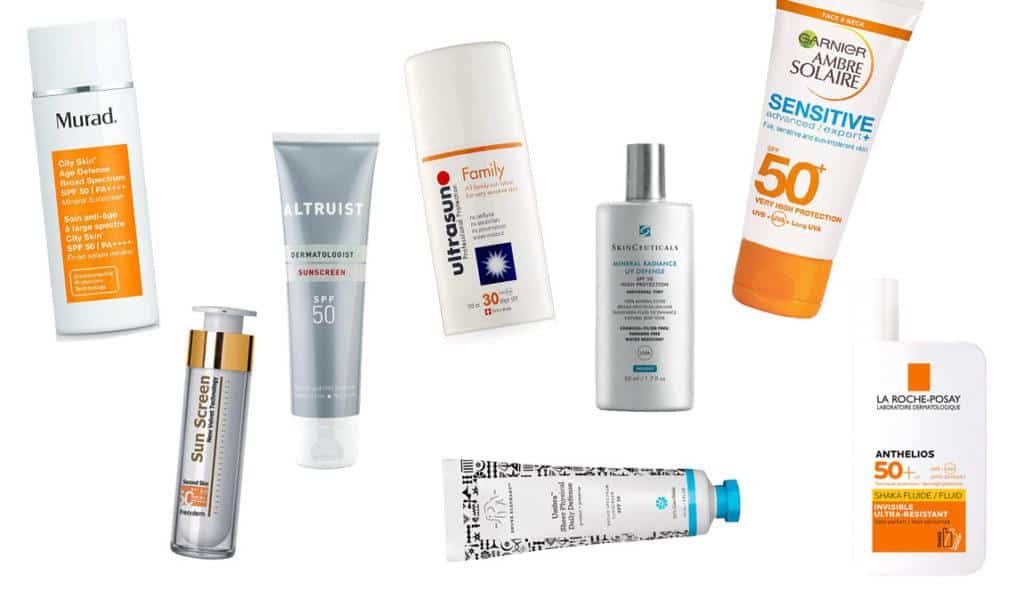 Yes, that means you need to use sun cream even in the winter. Even if you think there is no sun, your skin can still get damaged from the rays that come through. If there's light, there's sun!
Sunscreen is one of the most effective and powerful skincare steps. It protects collagen, elastin and also fights ageing from the sun. Sun cream shields your skin from the sun and blocks further damage to your skin.
Without sun cream, hyperpigmentation such as acne marks and scars will appear darker if exposed to the sun. So sun cream really is a must! Check out my article on the best sunscreens for sensitive skin.
---
Natural Makeup…With A Twist
Going natural doesn't mean we need to ditch our makeup and our fun with it. We can still experiment and add a little pop of colour to make it more exciting. In 2020, colours will set the mood in the beauty industry and we predict it's going to be BIG!
The difference in 2020 is that we know not to make our whole face full of colour. The trick is to add colour to 1 or 2 areas of your face and keep the rest natural! 2020 is all about knowing the balance to get the perfect look!
---
Remove Your Makeup Before Bed
This is a hard one for many of us, I included! However, I cannot stress enough the importance of removing your makeup before you go to sleep. Make it a habit, even during those long tiring days. You don't want the harsh effects of makeup debris in the long run, not only will it cause breakouts, but it also ages your skin faster!
There are wonderful cleansing oils and micellar waters out in the market to effectively remove a day's worth of makeup. Your skin will thank you later! Check out my review on the DHC cleanser, it's gentle and you can do it while you shower.
---
Give your Lips Some ATT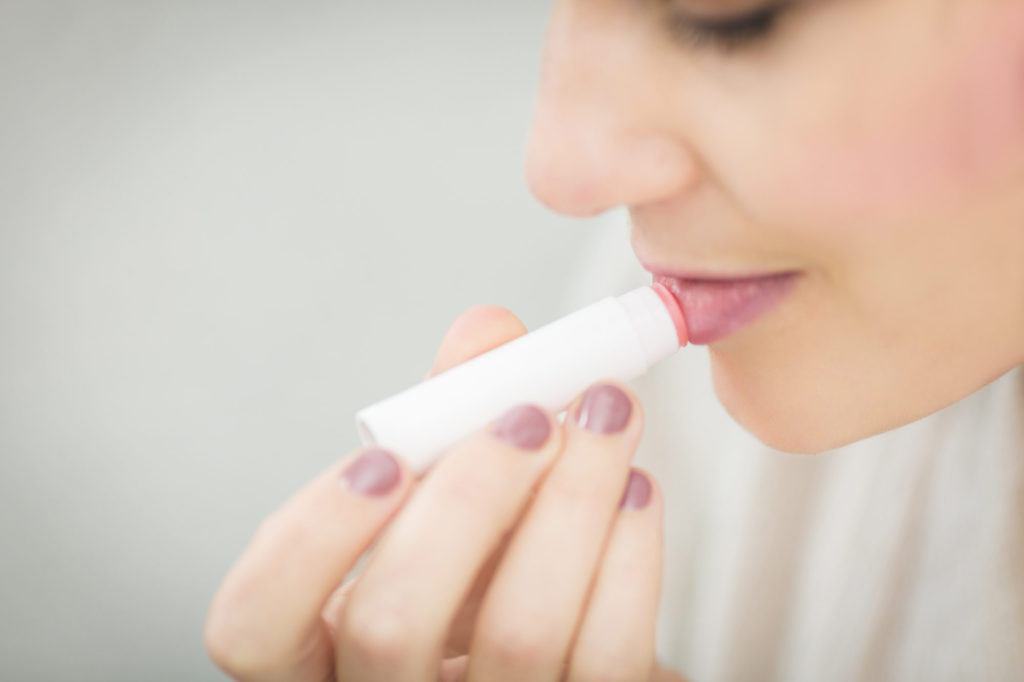 We tend to overlook our lips, especially during wintertime. Let's make 2020 all about those soft luscious lips! Our lips are important and one of the most delicate parts of our body. It's simple to adapt a lip care routine that won't take too much time. Apply lip scrub 1-2 times a week, try overnight lip masks and use lip balms throughout the day. Keep a lip balm in your handbag, that way you always have one on you when you're out and about!
---
Better Diet
The world has come along way in terms of health, my grandmother remembers being told by a doctor to smoke a cigarette to help her feel better. We've never been more knowledgeable on our health than now, and it's time to turn that knowledge into action! We already mentioned how the products we put on our face affect the health of our skin, all the more so for the food we ingest. Doctor Zeichner, a dermatologist, based on New York City had said that "Eating leafy green vegetables help to balance out the skin and keep it healthy. Also, zinc which can be found in foods like oysters, fortified cereals, chickpeas, and cashews, has also been known to help reduce inflammation and may be beneficial for people who suffer from acne."
Cut down on the sugar, alcohol and all the junk! Stock up on fruits and vegetables. Build and plan a healthy meal plan for yourself every day. I know that takes work and time, however, it's well worth it in the end!
---
Create a Cosy Space
With the focus on ourselves, let's expand it to our surroundings as well. Make sure you're home is a place where your mind is at ease and that you have a space where you can fully relax and recharge.
Get yourself an indoor plant. Research shows that having plants can lower your stress levels. It will improve your concentration as well as air quality! Plants also bring life to your home. A humidifier will also help with air quality, in particular for people who have dry skin as it helps to add moisture to the air.
A cosy space will really help your mental health, everyone needs somewhere where they can switch off. Without it, you're bound to go crazy. Make this year a year where you put your mental health first.
---
My Thoughts
Are you ready to act on these New Year's beauty resolutions? With the world changing so quickly, it's these new year's resolutions that will help to keep you grounded and healthy. No pressure on achieving everything in one go, it's a process that will take time and that's ok! By the end of the year, you will probably have a routine that does wonder for you! Thanks to all my wonderful readers for making it a great 2019, I'm looking forward to an even more fabulous 2020!
Are you ready for the new year? Which of these new year resolutions are the easiest for you and which ones are the hardest? Let me know in the comments below!
Happy New Year!
Hollie xx
---
---
Anastasia Beverly Hills Benefit Cosmetics Bobbi Brown Chantecaille Charlotte Tilbury Clarins ColourPop Dermalogica Dior Dyson ELEMIS Elf Cosmetics Estée Lauder Fenty Beauty First Aid Beauty Fresh Hourglass Huda Beauty Jane Iredale L'Oreal lancome La Roche-Posay Laura Mercier LORAC MAC Makeup Revolution Mario Badescu Maybelline Molton Brown Morphe Nars Natasha Denona Neutrogena NYX Origins Peter Thomas Roth Revlon Sigma Beauty Smashbox Stila Tarte Cosmetics The Ordinary Too Faced Urban Decay YSL
---