From Holiday Rush to Holiday Slump, 10 Simple Ways to Detox After the Holidays
It's been a wonderful month of indulgence and splurging. Now that the presents are opened and all that's left are the Christmas leftovers and the mess, it can be difficult to get one's mojo back.
I'm sure I'm not alone in feeling that holiday slump when we come crashing back to regular routine. It feels kind of blah.
But, it doesn't have to be that way. Put together here are some of the best ways to help you detox after the holidays. Not only are all of these tips easy, most of them you already know.
Sometimes all you need is a gentle reminder to get yourself motivated and moving. I've also included some self-care recipes that you can easily do at home!
Disclaimer: As an Amazon Associate I earn from qualifying purchases on Amazon and other affiliate programs. This means on some purchases, I make a commission. It doesn't mean you spend more, it simply allows me to keep this blog going!
1. Self-Care is the Best Care
There's nothing like a spa day to fully relax and destress after the holidays. Relaxing in the sauna is a great way to release the tension and stress in your mind and body.
If going to the spa is out of your budget then check out my post on how you can create a home spa experience from the comfort of your home.
Everyone deserves a day for themselves, including you. Just think of it as the ultimate detox to begin the new year with a fresh slate!
2. Get Up Early & Move Your Body
You're probably in bed reading this and looking for motivation to get up, well this is it! Go and get your workout clothes, tie your laces and take a walk outside or hit the gym. When you allow your body to move, you will get mood-boosting endorphins & sweat off uncomfortable bloat.
You don't need to throw yourself into a hardcore workout. It's okay if you take it nice and slow, with a simple exercise or a pleasant stroll outside. To make your walk or jog more enjoyable, you can always take your family or friends with you (they probably need a reset too!).
If that's not possible because it's freezing outside, you can alternatively do an exercise routine on youtube. Get your family to join in as well. Not only will it get your body moving but I'm pretty sure you'll have a hilarious time with the fam jam!
3. Hydrate, Hydrate and Hydrate Some More
This is definitely something I say far too often! It's because keeping your body hydrated is THAT important. You might think it might be counterintuitive (since you're already bloated).
But, the more water you drink, the more water fluids and salt you're going to flush out of your system. There's actually no better way to detox than by flushing it out of your system through drinking water.
One of the most common excuses for not drinking water is that it doesn't taste good and it's too boring. Ya, we get that! Here I have some recipes that will make your water drinking less mundane!
Lemon Mint Water
8 o.z of water
3-4 slices of lemon
3 sprigs of mint
Strawberry Grapefruit Detox Water
1 whole cucumber sliced
2 whole grapefruits
2 cups fresh strawberries
Add mint leaves to taste
Apple Cider Vinegar Drink
1 cup of water
2 teaspoons lemon juice
2 teaspoons apple cider vinegar
Liquid Stevia few drops to sweeten
Tangy Cucumber Lemon Detox Water
1 ¼ – 1 ½ whole cucumbers sliced
2 lemon wedges
½ lemon juice
1 tablespoon fresh, red chilli powder
Dash of Himalayan Salt
Detoxifying Smoothies

You can take healthy drinking to the next level with a delicious smoothie. Smoothies are a great way to jump-start your healthy diet plan.
They are really easy to do, just throw in the right ingredients, and you're good to go. With a mix of fruits and vegetables, these guarantee to detox your body.
Morning Fire Smoothie
2 cups frozen pineapple chunks
1-inch cube fresh ginger
¼ teaspoon turmeric powder
A pinch of cayenne
½ frozen banana slices
1 ½ cup of coconut water
A little bit of water
Tropical Smoothie
¾ cup pineapple juice
½ cup of canned coconut milk
1 large banana sliced
1 cup of frozen mango
1 cup frozen pineapple
Optional garnishes: Maraschino cherries, lime slices, mint sprigs, pineapple wedges
Detoxifying Green Smoothie
2 bananas
1 apple
1 cup young spinach leaves
1 lime
Water as desired
4. Have balanced & Nutritious Meals
Most of us are guilty of eating far too much food over Christmas. It's party season and it's normal to let ourselves go a bit or a lot! A common side effect is being bloated and stuffed, never a nice feeling.
There's no better time than after the holidays to be more mindful of what you eat. Think of it as making up for all the unhealthy junk food that you have devoured.
Eat more fruits and vegetables like celery and carrots. Make sure to include some lean proteins like chicken breast and fish. For snacks, opt for nuts such as almonds and walnuts. I find that keeping some chopped-up fruits and veggies in the fridge is an easy way to stick to a healthier diet. When healthy food is accessible it's easier to keep away from junk.
5. Ditch Refined Sugar
Sugar is one of the biggest enemies of our bodies, the more we learn about nutrition the more we realise how bad it really is. Of course, we don't mean the right kind of natural sugars from fruits, grains or nuts.
Cut down on the food that has added sugar (healthy or not). That includes refined sugars – white and brown sugar and corn syrup. These kinds of sugar only age you, steal your energy and disrupt your blood sugar. Goodbye junk food!
6. Switch from Coffee to Tea
Don't we just love our coffee? But let's admit, too much coffee is detrimental to our health. Switch your morning coffee for a refreshing tea instead. There are loads of different teas on the market, and they are all healthy, not to mention delicious too.
If you aren't familiar with tea, start with the basic one, Green Tea helps with the function of the brain, weight loss and lowers the risk of cancer.
If you have trouble sleeping, go for Chamomile Tea which also helps with insomnia, headaches and even cramps. Peppermint Tea is the way to go if you continuously have indigestion, nausea and cramping. Basically, there's a tea for everything and everyone!
7. Get a Good Night's Sleep
After all the partying and drinking during the Christmas season, your quality of sleep may likely have been affected. So before the hectic work schedule that the New Year will bring, get yourself some much-needed Zzz's!
Ideally, you should aim for 6-7 hours of sleep a night. Get rid of all the technology in your bedroom, and make it cosy for a good night's sleep. I always find a good book along with cosy PJs does the trick!
8. Plan Ahead & List Like A Boss
There's nothing like starting the new year with an organised head. To get yourself organized and focused, write down errands you need to do, and any work that you need to catch up on. You'll see that when you write what you need to do, you are able to do the tasks better.
This way, you're eliminating the stress in your mind. Plus you get the satisfaction of ticking off your lists when you get the job done! Ahh, isn't that the best feeling ever?!
9. Winter Cleaning
Whoever said that spring cleaning is only for the spring? As a matter of fact, there's no better time for it than now. Start the new year with less clutter and mess. Go through your closets and make a pile of all the items you haven't used in the last year.
Chances are you if you haven't used them within the year, you don't need them. It's not too late to donate or give stuff away to your family and friends!
There's nothing like a fresh start, and cleaning out unnecessary items will surely give you that!
10. Shop for the Essentials

I know you've already spent so much but when I say shop for the essentials, I am referring to the necessary items that you'll actually need. Now that you're choosing a healthier lifestyle, it's time to replace junk food with healthy alternatives. As mentioned, stock up on fruits and vegetables!
I hope these detox tips have inspired you to have a fabulous start to the new year! As much as we love to laze around we need to get back to our daily realities. With these tips, you will be back to normal, or better than normal in no time!
It's important to take it slow and not to be hard on yourself, Rome wasn't built in a day! What's important is that you're making a conscious choice to make changes for a better you!
Hollie xx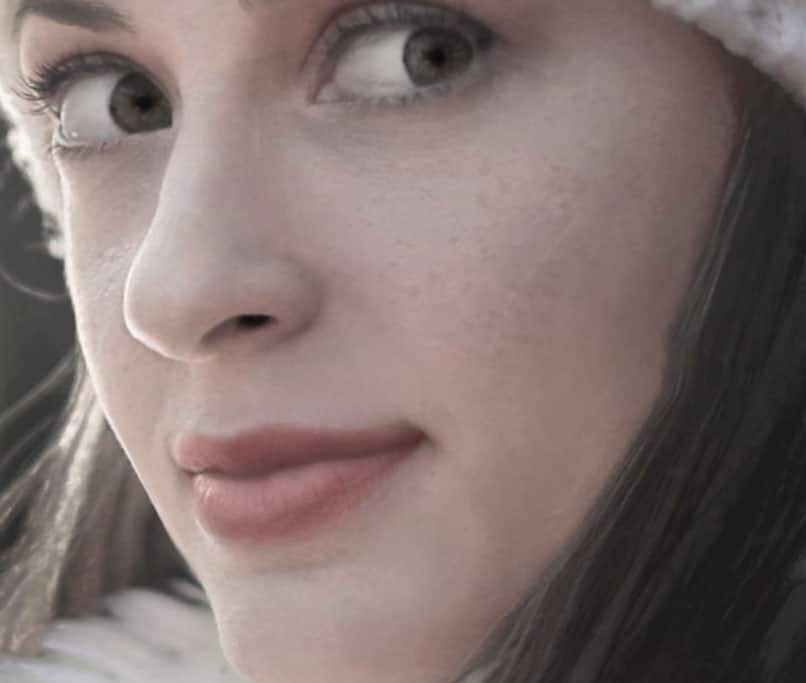 Hi, I'm Hollie, and I own BeautywithHollie.com. I love everything to do with beauty and love sharing my knowledge, advice, and beauty finds! Makeup and beauty are here to enjoy, and Beauty With Hollie is here to take the stress out of it!
---
---
Anastasia Beverly Hills bareMinerals Benefit Cosmetics Bobbi Brown CeraVe Chantecaille Charlotte Tilbury Clarins ColourPop Dermalogica Dior Dyson e.l.f. Cosmetics ELEMIS Estée Lauder Fenty Beauty First Aid Beauty Fresh Giorgio Armani Hourglass Jane Iredale L'Oreal Lancome La Roche-Posay Laura Mercier LORAC MAC Makeup Revolution Maybelline Morphe Nars Natasha Denona Neutrogena NYX Origins Peter Thomas Roth Revlon Sigma Beauty Smashbox Stila Tarte Cosmetics The Ordinary Too Faced Urban Decay YSL
---