Charlotte Tilbury is a legend when it comes to makeup. If you aren't familiar with her products I highly recommend checking them out. She has just released her new Charlotte Tilbury Contour and Highlight Wands which are amazing!! Use these contour wands and you'll have killer cheekbones in no time! With Kim Kardashian recently releasing her own contour sticks, Charlotte Tilbury has brought some good competition to the table:)
Contour Wand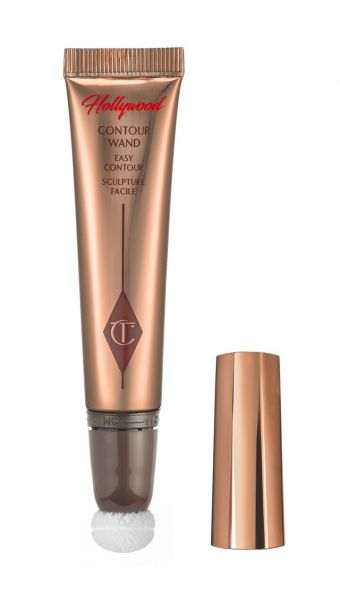 The Contour Wand is a cream based contour, which comes with its own cushion applicator attached to it. I love this feature because it makes it super easy to blend the contour properly. The contour wand is perfect for a beginner or for a professional, its a really easy way to contour and there's no need to worry that its not blended properly. The Contour Wand also has a unique way to use it. When you want to apply the bronzer simply twist the tube to 'On' and squeeze the liquid out. For blending simply twist the tube to 'Off' and blend away! It couldn't be any easier:) The contour applies very easily and is build able for higher coverage.
The Contour Wand comes in 2 colours, light to medium and medium to dark. Its not the biggest selection of colours but they are ok for most skin tones. However, we can always hope that Charlotte Tilbury will add a few more shades to the collection in the near future.
Highlight Wand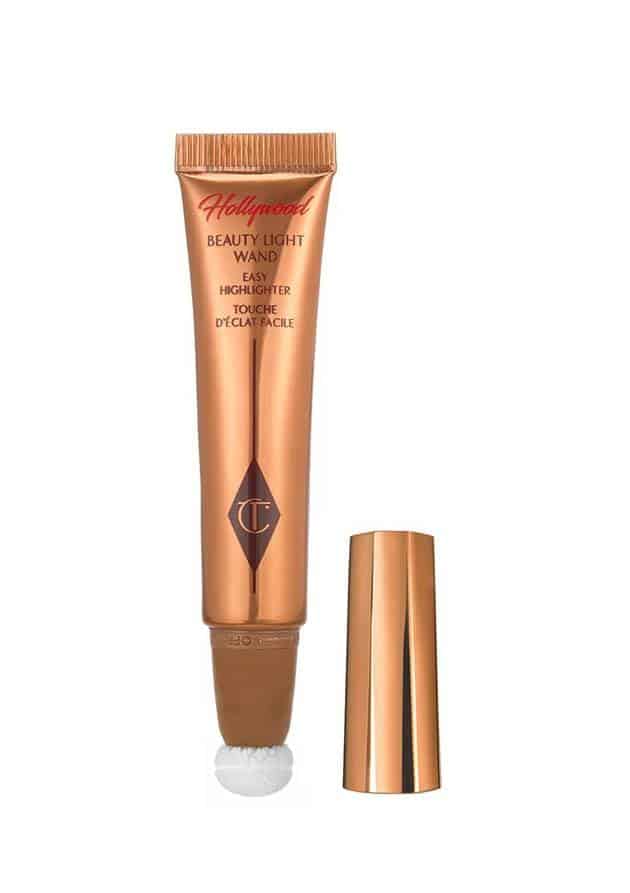 It's also known as the beauty light wand but in simpler language – the highlight wand:) Every contour needs its matching highlighter! When Charlotte Tilbury made this highlight she wanted to 'bottle the Beauty Light effects from the Hollywood red carpet!' and it does just that! Like the Charlotte Tilbury contour wand, the highlight wand has the same unique design. To use it, simply turn and squeeze the tube, then turn off to blend the highlighter in. The highlight colour is slightly pearl-gold. What I love is how there is no obvious shine but it has a beautiful radiant look to it once applied. It adds shine and glow to the cheekbones in a very natural way and doesn't have that unnatural plonked look that many highlighters have.
My Thoughts
Both the contour and highlight wands are a must have for every contour addict! They are super easy to use and look so natural and flawless on. I also highly recommend them for newbies to contouring. It makes the whole process really easy and practically fool-proof. It's very hard to mess up with these contour and highlight wands.
If Kim Kardashians contour and highlight sticks were a sell out then I predict these will be a double sell out. They are of much higher quality than the KKW contour sticks and the Charlotte Tilbury blending sponge is also much easier to blend with.
The only disadvantage to these Charlotte Tilbury Contour and Highlight Wands is the price. At £29 for each this is expensive. However, they are totally worth every penny. If you want one of these I recommend buying asap because I predict they are going to sell out in no time:)
Charlotte Tilbury Contour and Highlight wands can be bought here for £29 or here for $38
Hollie xx
Related Posts