What are freckles and can you get rid of them?
Freckles are a bit like marmite, you either love them or hate them. And the haters are usually the ones who have the freckles. At least it was like that in my case.
Let's delve deeper and find out what are freckles and if can you get rid of them, but first, let me tell my personal freckle story!
My Freckle Story
For as long as I can remember I have been covered in freckles, with so many that at times they have even merged. To say that I didn't like them is an understatement.
I couldn't stand them and I was desperate to get rid of them! So much so that when I was about 11 or 12 I read a book, I think it was called Freckle Juice, it was about a kid who hated his freckles and tried to get rid of them with some recipe he found.
The recipe is written in the book and the minute I read that I went to find my Mum, obviously requesting to make the freckle remover. Well, the joke was on me because my Mum said she tried making that recipe and she had a bad reaction.
She told me anyone with freckles will have that reaction! I believed her at the time, but now I'm wondering if she ever tried it at all!
Hmmm… I'll have to ask her about that again;) Mum if you're reading this expect some grilling soon!
To make a long story short, I never did manage to get rid of my freckles, I don't think we had internet at home in the 90s to look it up. However, what did happen is that over time they faded, they are still there but not as noticeable.
Around the same time, I started liking them more and appreciating what they added. Freckles add personality and color to my face, if not for them I think I would look like a chalkboard;)
I also learned that being beautiful and having freckles are not contradictions. Many beautiful and famous people have freckles.
If you are reading this determined to get rid of your freckles, I hope you've changed your mind a little.
What are Freckles?
Freckles are made up of a cluster of skin cells called pigment melanin, in easy English that means that the skin in that area darkens when exposed to the sun. Usually, they are also hereditary. They are most commonly found in people with pale skin.
Can you get rid of freckles?
There are a number of ways to get rid of freckles for good. There are also many natural ways, but none of them has any scientific proof that they actually work, so I am not going to talk about those.
Laser treatment
Laser treatment is the most obvious way to get rid of freckles. It is pretty safe with most people not having side effects. However, each treatment is very expensive and you'll need a few to get rid of them permanently.
Cryosurgery
Cryosurgery uses freezing-cold liquid nitrogen to freeze and destroys the freckles cells. There are very few side effects, however, it is said that cryosurgery doesn't guarantee the removal of all freckles.
Fading/Bleaching Cream
You can buy these over the counter, though if you want a higher dosage, a prescription is needed. Fading creams usually contain hydroquinone which helps lighten darker areas of the skin. It is still unclear if fading and bleaching creams have a negative effect on your health- some studies show they can cause cancer. So I do not recommend using these creams. Your health should always come first.
Retinoids
Retinoids contain vitamin A which is known to help sun-damaged skin, there are loads of retinoid creams available, but for it to work you probably need a strong concentration of the retinoic acid ingredient. It might also help to lighten freckles over a long period of time, but there is no solid proof that it can get rid of freckles for good.
Chemical peels
A chemical peel removes any damaged skin. This is quite a rough treatment on the skin and it takes a couple of weeks for your skin to recover. Again, I don't recommend any invasive treatments like this one. You will be in pain and your skin will be very sensitive.
What do I recommend if you hate your freckles?
I don't recommend any of the methods I mentioned. Firstly, give yourself a chance not to hate them so much. Learn to even like them a little. You may surprise yourself. And if you still hate them I think the easiest way to make your freckles lighter is to wear foundation, it will lighten them drastically.
A full-coverage foundation will even cover them completely.
Also if you go out and it's sunny make sure to wear good suncream and avoid the peak sun hours. It's the sun that causes freckles so stay out of the sun, or use a good sunscreen and you won't get as many freckles.
My Thoughts
Do I recommend getting rid of your freckles? No, not unless you are really desperate, like really desperate. None of the methods can ensure a 100% effect and exposure to the sun can bring out new freckles. Freckles are beautiful and they add so much character to a person. In fact, models often have freckles drawn on their faces!
I believe if you build your confidence from the inside to the outside, you will learn to love yourself and your freckles! So before you go and get rid of them, give yourself a chance to love yourself! Let me know how it goes in the comments below!
Have a lovely weekend full of confidence and self-love!
Hollie xx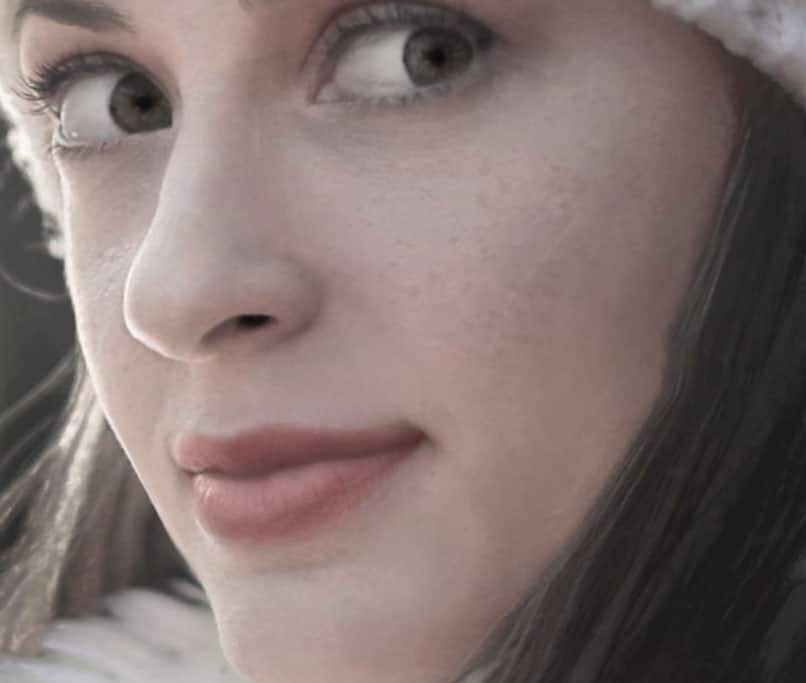 Hi, I'm Hollie, and I own BeautywithHollie.com. I love everything to do with beauty and love sharing my knowledge, advice, and beauty finds! Makeup and beauty are here to enjoy, and Beauty With Hollie is here to take the stress out of it!
---
---
Anastasia Beverly Hills bareMinerals Benefit Cosmetics Bobbi Brown CeraVe Chantecaille Charlotte Tilbury Clarins ColourPop Dermalogica Dior Dyson e.l.f. Cosmetics ELEMIS Estée Lauder Fenty Beauty First Aid Beauty Fresh Giorgio Armani Hourglass Jane Iredale L'Oreal Lancome La Roche-Posay Laura Mercier LORAC MAC Makeup Revolution Maybelline Morphe Nars Natasha Denona Neutrogena NYX Origins Peter Thomas Roth Revlon Sigma Beauty Smashbox Stila Tarte Cosmetics The Ordinary Too Faced Urban Decay YSL
---