Top 10 Beauty Myths Debunked- What You Need To Stop Believing!
Looking for makeup and beauty tips can be very confusing. There is so much advice out there, some of which ought not to be there at all.
When it comes to beauty and skincare there is often no right or wrong. However, sometimes there is! I've brought you some of the top 10 beauty myths debunked! To be honest, I grew up with some of these myths as facts! Learning the truth has been liberating and I hope it will be for you too!
1: Chocolate causes breakouts and acne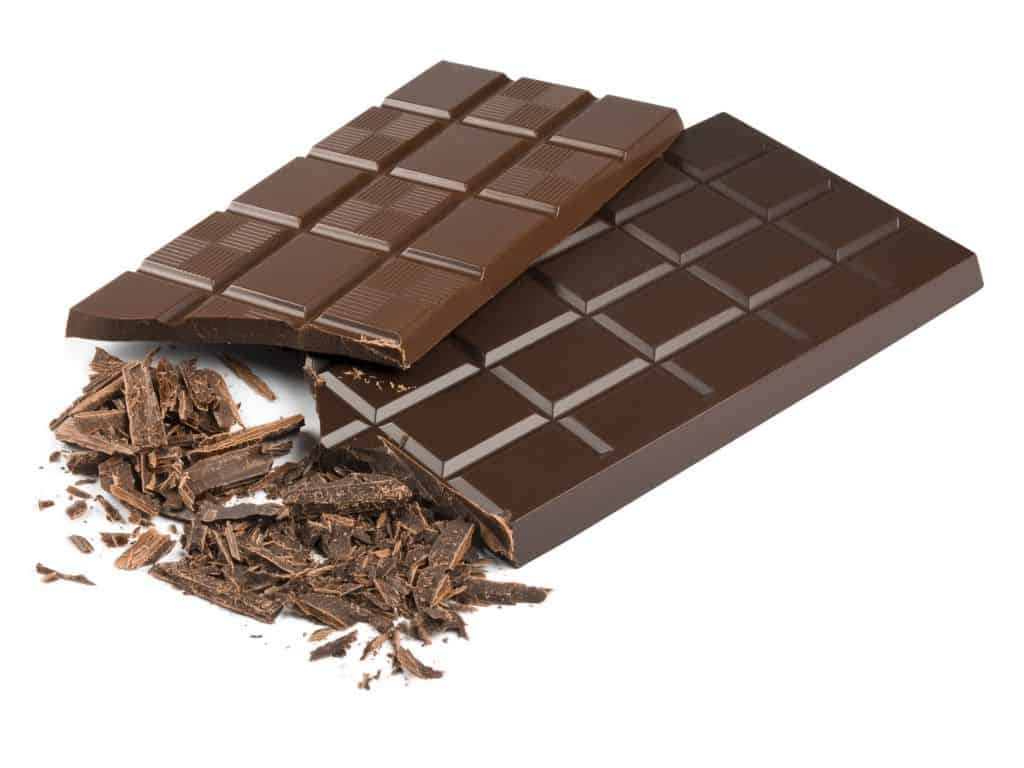 Until recently far too many people believed this to be true. Thankfully it's proven to be incorrect, eat as much chocolate as you want!
I'm sure you know people who eat tons of junk food and they have amazing, smooth skin and others who eat loads of fruit and vegetables but suffer from too many breakouts.
This is because it's hormones and stress that are the main factors causing breakouts and acne. This isn't to say that the food you eat doesn't affect your skin. It does.
Eating well and drinking water improves your skin, making it healthier, but eating chocolate cannot alone cause pimples!
2: Toothpaste helps get rid of spots
Toothpaste is not a good idea for spots. Actually, let me rephrase that, toothpaste is a really bad idea for spots!
The reason that it became a trend to put toothpaste on pimples is that some kinds of toothpaste have an ingredient called menthol. Menthol is known for its soothing properties, it helps reduce inflammation and swelling.
However, this same ingredient can irritate, dry out and cause damage to your skin. My advice to you is to skip the toothpaste and use a product that's made for your skin.
We have loads of skincare products that are beneficial for skin with pimples and spots. From cleansers to exfoliators and lots more. Unfortunately, this is one of those ongoing myths that too many people still believe today!
3: Clean skin squeaks
There are things that are supposed to be squeaky clean. That is things like your sinks and bathrooms. Not your skin.
Your skin should never feel squeaky clean. After cleansing your face your skin should never feel tight or uncomfortable. If it is, you're using the wrong products for your skin or you're using too much of them.
Consider changing your cleanser to a more sensitive one. When you buy skin care products look for products that are pH balanced- these are generally better for your skin.
4: Shaving causes hair to grow back thicker and coarser
Shaving does not cause hair to grow back thicker or coarser. This is one of the biggest myths out there and there is no science behind it. The only thing that can change the way your hair grows is hormones and genetics.
One of the reasons people believe this myth is because human hairs thin out at the end, kind of like a pencil. When you cut the end off with a razor you are left with a thicker end, which results in the hair looking thicker.
5: Squeeze spots to get rid of them quicker
Squeezing spots does not make them go away quicker. On the contrary, when you squeeze a spot you're forcing all the pus, dead skin cells and bacteria further and deeper into your skin.
Even if you think you're getting it all out, a lot of the infection is actually going into your skin. It also often makes the spot bigger and uglier than before and there is very often scarring when the spot has healed.
I think many people know it's not recommended, however, it's hard not to squeeze when you see an ugly spot that's practically begging you to squeeze it! Do yourself a favour and refrain from touching your spots!
6: Pulling out a grey hair causes two more to grow in its place
I know I'm one of those people that believed this myth to be true for way too long. But to be straight with you, it's complete rubbish!
Pulling out grey hair from one hair follicle does not create two hair follicles. If you have unwanted grey hair the best option for you is to see your hair colourist! Pulling out hair is always a bad habit!
7: Acne is caused by not cleaning your face properly
Not cleaning your face properly causes spots and minor breakouts. It does not cause acne!
Acne is caused by genetics and stress. Furthermore, if you have acne and you wash your face too much you'll only aggravate the acne, causing more oil to be produced. If you have acne, consult your dermatologist for the best course of treatment for your skin.
8: Never tweeze above your eyebrow
This is an old myth that one must not remove hair above the eyebrow, only below. Why? I've no idea, but it's nonsense!
All you will achieve is your eyebrows looking half-done. If you don't want to shape the top completely, remove only the messy hairs.
9: You can shrink the size of your pores
Your pore size is determined by your genetics and not by your lifestyle. Therefore, you cannot change their size.
However, there are ways to improve the appearance of your pores. When pores are clogged they can appear bigger because of the dirt that's in them.
Using a gentle cleanser every day will clean out your pores, resulting in them appearing smaller in size. A great product for cleaning out pores is the Cosrx BHA Blackhead Power Liquid.
Exfoliating also helps since it removes the dead skin cells which make your pores bigger. Using a good primer also helps make the pores appear smaller.
10: Drinking a lot of water keeps your skin from drying out
Far too many people believe this myth, and understandably so. If you drink water, it makes sense that it will go into your skin and soften it.
However, it's not quite like that! Oil is what keeps the skin soft, not water. Drinking a lot of water does hydrate the skin, but if you have dry skin, you will still have dry skin after drinking.
Not drinking enough water for a long period of time will affect your appearance. But on the flip side, if your skin feels dry one day, don't drink more than the recommended amount of water. Too much water is not good for you and it can have a reverse effect.
To get soft skin opt for a moisturizer for dry skin. These are proven to help dry skin get soft and stay soft!
My Thoughts On Beauty Myths
It's not always easy to differentiate between beauty myths and beauty truths. I hope I've cleared up some of that confusion for you. Once you think something is true, it's hard to convince yourself that it's not so bookmark these myths and reread them when you have doubts creeping in!
Hollie xx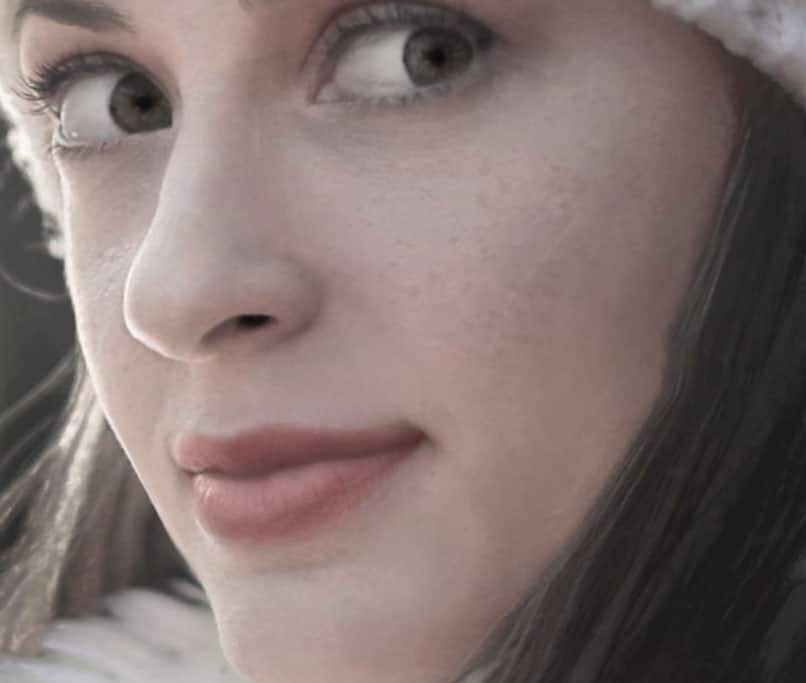 Hi, I'm Hollie, and I own BeautywithHollie.com. I love everything to do with beauty and love sharing my knowledge, advice, and beauty finds! Makeup and beauty are here to enjoy, and Beauty With Hollie is here to take the stress out of it!
---
---
Anastasia Beverly Hills bareMinerals Benefit Cosmetics Bobbi Brown CeraVe Chantecaille Charlotte Tilbury Clarins ColourPop Dermalogica Dior Dyson e.l.f. Cosmetics ELEMIS Estée Lauder Fenty Beauty First Aid Beauty Fresh Giorgio Armani Hourglass Jane Iredale L'Oreal Lancome La Roche-Posay Laura Mercier LORAC MAC Makeup Revolution Maybelline Morphe Nars Natasha Denona Neutrogena NYX Origins Peter Thomas Roth Revlon Sigma Beauty Smashbox Stila Tarte Cosmetics The Ordinary Too Faced Urban Decay YSL