Charlotte Tilbury Magic Cream Review – Too Pricey?
Called the Magic Cream, but does it really live up to its name? In general, I'm a fan of Charlotte Tilbury products. I've reviewed quite a few Charlotte Tilbury products from skincare to makeup. Usually, they are luxurious and on point!
I got a few samples of the Magic Cream moisturiser to try out and I'm going to share the results with you in this Charlotte Tilbury Magic Cream Review. Let's see if can live up to its magical claims!
Disclaimer: This article contains affiliate links. If you purchase using these links, you don't pay more, I simply earn a small commission!
I decided to write this Charlotte Tilbury Magic Cream review because there have been a lot of mixed reviews about it. Some say they can't live without it, and others say it's overhyped and no more special than a regular, simple moisturiser.
Charlotte's Magic Cream is the product that made the brand. Tilbury came up with the formula to help rejuvenate the skin of supermodels backstage. According to her, it became so popular and in demand that she just had to share it with the world.
It comes in an attractive jar with a rose-gold lid, I love the packaging- it's so pretty and inviting. And of course, it has the trademark Charlotte Tilbury look to it, which by the way, I love!
The UK version is listed as having SPF15 but strangely the American one seems not to have any sun protection. That could be because of the US's strict laws on what ingredients can be used in sunscreens. I touch more on that here.
Its main claim is to fight ageing in every way with Magic Cream's BioNymph Peptide Complex. This is a breakthrough ingredient that "fights the ageing process on all fronts, stimulates collagen production and fights free radicals, to reduce the appearance of wrinkles and smooth the skin."
It also contains floral extracts and a hyaluronic acid booster to give the skin a moisture boost. This seals the moisture in, making the skin super soft.
It has Vitamin C and A which both improve the smoothness and firmness of the skin. These help to restore youthfulness to the skin.
Does the Charlotte Tilbury Magic Cream work?
When I looked into the anti-ageing claims, I found it all not quite as it seems. There is no research to prove that BioNymph Peptide Complex can fight free radicals. In short, antioxidants are a better option and while the cream does have some antioxidants, on the ingredients list, they are written near the end.
This usually means there is very little of it, the way cosmetics write their ingredients is always in order of the most prominent to the least. If you want an anti-ageing cream I would not recommend getting this one as I don't think it lives up to its anti-ageing claims.
Another issue is the packaging. The moisturiser comes in a jar and once you open it, it's exposed to light and air. This causes the ingredients to break down.
Skincare products are better in a pump form. I know that many, many products come in jars, however, when you are paying Charlotte Tilbury prices, you expect the brand to think of everything.
Lastly, some of the ingredients are not for sensitive skin so if your skin is sensitive it's better to use a moisturiser with better ingredients for sensitive skin.
My experience and review of the Magic Cream
The first thing I noticed when applying the cream was how thick the consistency is. Personally, I prefer a thinner consistency, I don't love thick creams, but that wasn't the worst of it.
The cream left a really tacky and sticky feeling on my skin that after a while, I simply wiped some of it off.
If you don't mind thick creams and you don't mind spending a couple of minutes massaging it into your face, then perhaps you'll like the cream. For me, skincare needs to be comfortable and not in the way. That being said, I definitely noticed a difference the next morning, my skin was softer, clearer and had a glow to it!
Another thing I don't love is that it has a dewy finish, it leaves the skin a bit glowy. I prefer a matte finish but that's just my personal preference. I think this cream is more for dry to normal types of skin because of the dewy finish.
It also has a bit of a fragrance. This doesn't really bother me, but skincare brands that pride themselves on being at the top of the game should know better than using products with fragrance.
Fragrances are best avoided in skin care products as it increases the chances of developing a sensitivity to fragrance. Which no one wants.
On the whole, I would say it's a pretty good moisturiser but I think it is overpriced. There are some amazing moisturisers out there for a lot cheaper.
Having said all the reasons why I don't love the Charlotte Tilbury Magic Cream, I need to mention that my 94-year-old grandmother swears by it!
She uses it every day and loves how it feels and the effects it has on her skin. So although there is room for improvement, there are many people who love it! The Charlotte Tilbury Magic Cream comes in 2 sizes 50ml and 150ml.
Hollie xx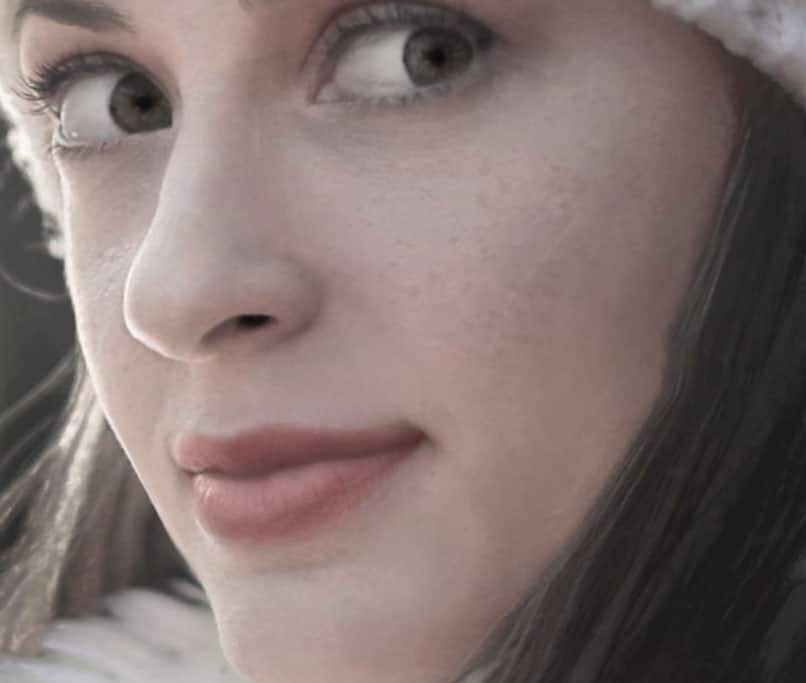 Hi, I'm Hollie, and I own BeautywithHollie.com. I love everything to do with beauty and love sharing my knowledge, advice, and beauty finds! Makeup and beauty are here to enjoy, and Beauty With Hollie is here to take the stress out of it!
---
---
Anastasia Beverly Hills bareMinerals Benefit Cosmetics Bobbi Brown CeraVe Chantecaille Charlotte Tilbury Clarins ColourPop Dermalogica Dior Dyson e.l.f. Cosmetics ELEMIS Estée Lauder Fenty Beauty First Aid Beauty Fresh Giorgio Armani Hourglass Jane Iredale L'Oreal Lancome La Roche-Posay Laura Mercier LORAC MAC Makeup Revolution Maybelline Morphe Nars Natasha Denona Neutrogena NYX Origins Peter Thomas Roth Revlon Sigma Beauty Smashbox Stila Tarte Cosmetics The Ordinary Too Faced Urban Decay YSL
---