Laura Geller Makeup – Spackle Under Makeup Primer
What I love most about Laura Geller makeup is that it's made for the everyday woman. Laura believes that makeup should be uncomplicated, easy to use and fun for everyone.
She started off as a makeup artist but her real passion was in making her own makeup brand which was launched over 20 years ago. Laura Geller makeup is famous for her amazing primers, there are 11 different types of Spackle Under Makeup Primers.
UPDATE: Spackle Under Makeup Primers have been rebranded to Spackle Skin Perfecting Primers. They are very similar to the Under Makeup Primers and have many of the same benefits. You can check them out here.
What is a makeup primer?
If you're wondering what makeup primer is, don't worry, you're not alone in that. For a long time, I honestly had no idea what it is or does. Do you need it? What do you do with it? How often?
A makeup primer is a base for your makeup, allowing it to go on smoother and stay on longer. When you're wearing a primer your makeup has something to stick to making it stay on better throughout the day.
You can buy makeup primers in a gel form, a cream or a powder. Many experts say you can use moisturiser instead of a primer but that the results aren't quite as good.
A moisturiser will soften the skin but a makeup primer helps it stay on and a good one can help smooth out lines and cover pores. Obviously, some makeup primers do a better job than others. The trick is finding the good ones!
This is the product that made the brand and unsurprisingly, it's their best-selling product. It comes in a pretty clear, matte plastic tube. The tube has 56ml/2oz which is a nice size.
The direction for use is to apply a thin layer over your clean (preferably moisturised) face. Then apply your foundation. It can also be worn without foundation and it will still improve your complexion and give you that flawless look.
The spackle primer is made with natural plant extracts, White Tea and Centella Asiatica Extracts which are all anti-oxidants. It also has Aloe Vera which helps soften the skin and moisturise it.
Spackle is different to a lot of primers because it is based mostly on water and film-forming agent, as opposed to most primers which contain more silicon. Once wearing it, it feels very light and it doesn't leave a lingering greasy feel.
You don't need to be an expert or a professional makeup artist to use this product, it's very easy to apply and it blends really well. When I tried out Spackle Primer I was impressed with how quickly it absorbed into my skin.
Also, my makeup stayed on much better than it normally would and it didn't feel heavy like it does when I use other primers. It also gave my skin more of that flawless look.
Spackle Tinted – This comes in 3 different tinted shades- Champagne, Bronze and Ethereal. Bronze is the darkest, champagne is a lighter shade with a yellow base and Ethereal is a lighter shade with a red base. This gives a beautiful shimmer when worn.
Spackle Supercharged – The selling point for this one is its anti-ageing features. All of the Spackle primers come with anti-oxidants but this one has extra ingredients to promote elasticity and protect from free radicals. A lot of people who have lines and wrinkles have said that this helped them to be less visible.
Spackle Neutralizer Color-Correcting – This is for an unbalanced complexion, it has peach undertones to help colour-correct blemishes, imperfections and freckles. It has a shimmery finish.
Spackle Treatment Even Tone – This has a pinky-peach hue with a touch of sparkle to it. It colour-corrects an uneven complexion and minimises all your imperfections. Over time it reduces darker areas and gives you a flawless look.
Spackle Hydrating Moisturizing – This has added ingredients that moisturise and hydrate the skin. This is good for people who have dry skin.
Spackle SPF 30 Protective – This is the same as the classic Spackle that I reviewed just with the added SPF 30 which is really useful to have a primer that doubles as sun cream.
Spackle Mattifying Oil Control – The ideal Spackle for oily skin, it minimises pores and oil. It leaves the skin matte and at the same time moisturises it.
Laura Geller Spackle Treatment – This is the best Spackle for sensitive and irritated skin. The primer has a green tinge to it because often people with irritated skin have red skin and the green colour balances out the red giving the skin a more natural shade.
My Thoughts
In general, I love Laura Geller's Makeup and I was very impressed with the primer. It's got just the right balance – it does the job of a primer yet you don't feel you're wearing one:)
My makeup lasted much better when I was wearing Spackle than at other times. When I wear this primer I feel more confident because I know my foundation won't smudge or get blotchy as the day goes on!
I also love the texture especially since it doesn't have that silicone feel. It does everything a primer should and it is very pleasant to wear.
In general, do I think everyone should wear primer?
I think for people who aren't into makeup and don't enjoy using it, I would say you definitely do not need a primer on a day-to-day basis. Yes, your makeup will probably look better with a primer but a good foundation is fine too.
Perhaps, keep it for a special occasion when you need to look your best or, for an extra-long day when you want your makeup to last that bit longer and better.
Laura Geller Spackle Skin Perfecting Primers can be bought from Laura Geller
Hollie xx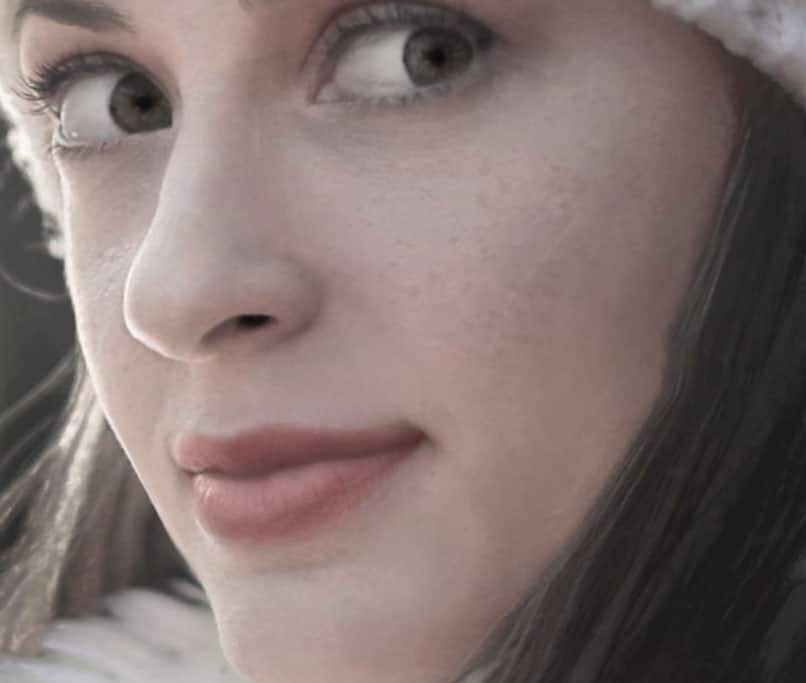 Hi, I'm Hollie, and I own BeautywithHollie.com. I love everything to do with beauty and love sharing my knowledge, advice, and beauty finds! Makeup and beauty are here to enjoy, and Beauty With Hollie is here to take the stress out of it!
---
---
Anastasia Beverly Hills bareMinerals Benefit Cosmetics Bobbi Brown CeraVe Chantecaille Charlotte Tilbury Clarins ColourPop Dermalogica Dior Dyson e.l.f. Cosmetics ELEMIS Estée Lauder Fenty Beauty First Aid Beauty Fresh Giorgio Armani Hourglass Jane Iredale L'Oreal Lancome La Roche-Posay Laura Mercier LORAC MAC Makeup Revolution Maybelline Morphe Nars Natasha Denona Neutrogena NYX Origins Peter Thomas Roth Revlon Sigma Beauty Smashbox Stila Tarte Cosmetics The Ordinary Too Faced Urban Decay YSL
---