I'm Loving this Long Lasting Eyebrow Pencil by Charlotte Tilbury
My brows have been bothering me for a while now, they look too sparse and thin, it's time for some action and something new.
I went to my local Fenwicks where I tried out about 10 different eyebrow products from about 10 different brands.
In the end, I settled for the Brow Lift by Charlotte Tilbury. Let's find out if it lives up to its name!
Disclaimer: This article contains affiliate links. If you purchase using these links, you don't pay more, I simply earn a small commission!
The Brow Lift is a 3-in-1 eyebrow tool to achieve the 'shape, lift and shade'. It comes with a brush on one side so that you can comb out your brows before filling them in and during filling them in.
On the other side is the actual pencil to shape your brows and fill in any gaps or holes. The 3rd feature, the 'lift' is a highlighter, you can use this under your brows to make them really defined and stand out properly.
The Charlotte Tilbury Brow Lift comes in 5 different colours. From dark to light they are Naomi, Super Model, Brooke's, Rita and Grace K. The colour I bought is Brooke's, it's a medium brown which goes perfectly with my ashy coloured eyebrows.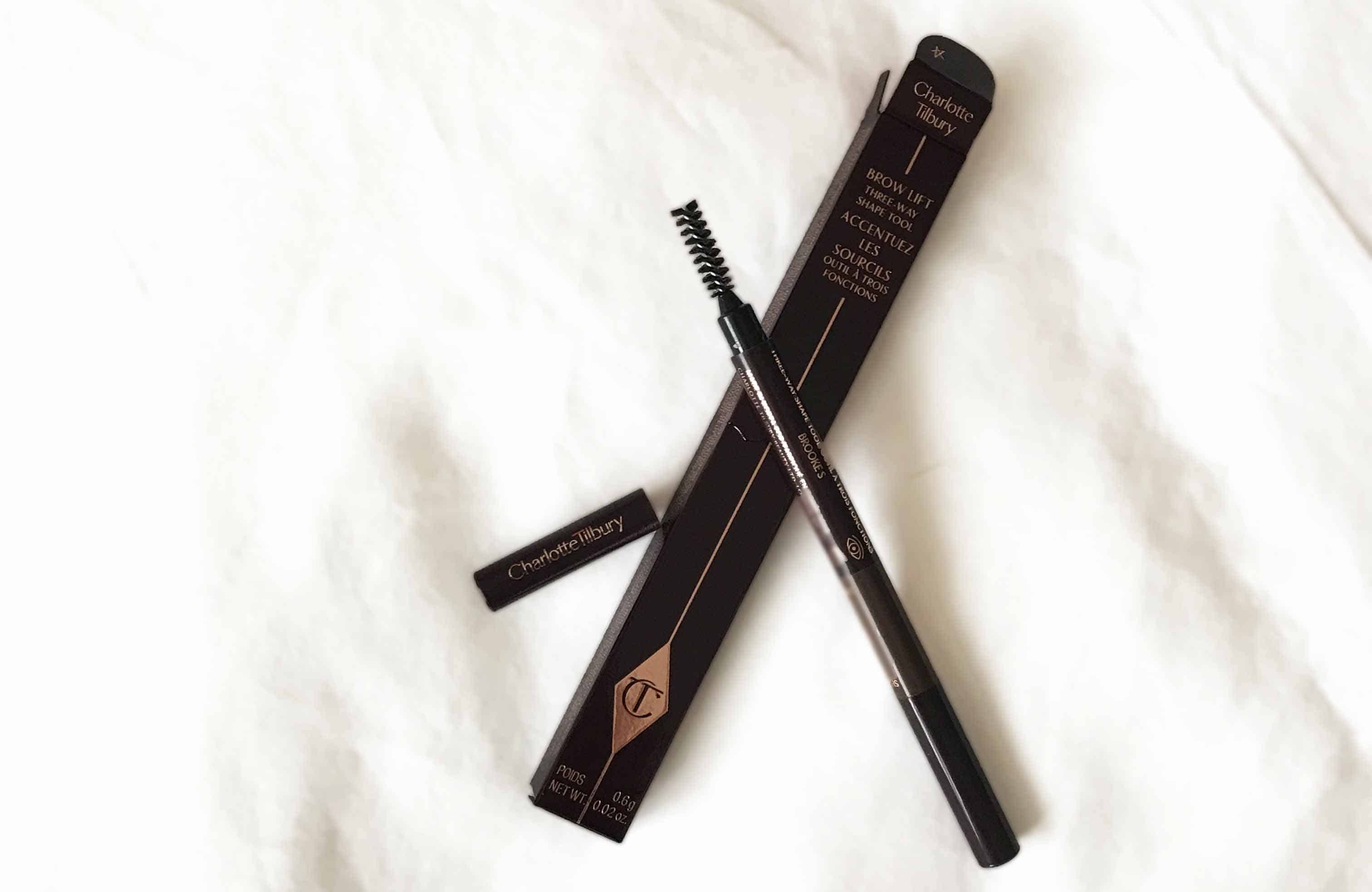 Why I love the Long-Lasting Eyebrow Pencil
Unlike other eyebrow pencils which are completely powder-based, the Brow Lift is partly gel-based. This means that it lasts for longer and helps your eyebrows look more natural too.
Over the duration of the day, powders tend to lose their effect whereas, this eyebrow pencil doesn't because it has that gel combination so it lasts beautifully.
With a gel pencil, it is also easier to get a more accurate result and there's no powder fallout.
Another feature that I love is the angled tip of the pencil. One tip of the pencil is slightly thicker than the other, this makes it so much easier to get a natural look.
The thin tip is perfect for those areas where there is hair missing and you want to draw in hair. The thicker end of the tip is perfect for a softer filled-in look.
The Brow Lift is honestly really easy to use and long-lasting too. I've even tested out how long it lasts.
I applied my makeup early in the morning at around 7:30 and I kept it on until around midnight. And guess what, my eyebrows still looked pretty intact at the end of the day.
The negatives
Like more or less every product, the Brow Lift also has its negatives. For me, it's the highlighter. Maybe my skin is too light and the highlighter would look good on someone darker, I don't know!
But on me, it looks way too yellow to use as a highlighter under my brows. It just looks wrong. I often find when a product tries to be too much, something gives.
In this case, it's making the eyebrow pencil a 3-in-1. In my opinion, it would be a much better product with only the comb and pencil part. It's a shame because it does take away from the product and I think it would have been so easy to get it right.
The other negative is that because I have very sparse eyebrows, the brow pencil has a bigger job, it needs to create eyebrows and not just fill them in. I found that the Charlotte Tilbury Brow Lift struggled to do that naturally.
For some reason when I use this pencil, you can see the dots from where the hair follicles grow. I think it may be due to the pencil tip being quite thick.
Overall, the Charlotte Tilbury Brow Lift is a really good eyebrow pencil, especially for those who have good brows that just need some filling in and more definition.
However, for people with sparse brows like me, I think the Anastasia Beverly Hills is more suited. The tip of the pencil is much finer, allowing for a more natural look.
Check out my blog post where I compare the Charlotte Tilbury Brow Lift to the Anatasia Beverly Hills Brow Wiz.
Charlotte Tilbury Brow Lift can be bought from Charlotte Tilbury | Sephora
Hollie xx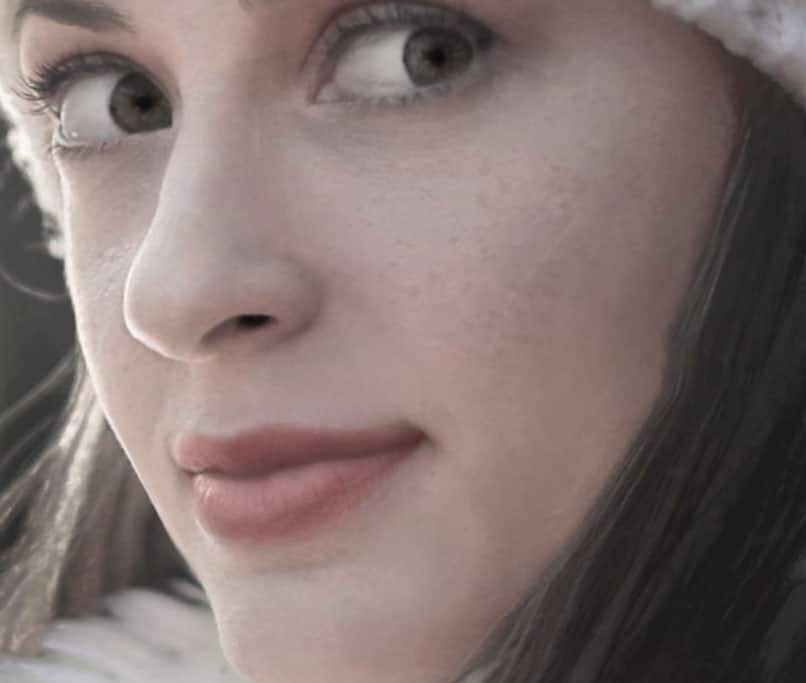 Hi, I'm Hollie, and I own BeautywithHollie.com. I love everything to do with beauty and love sharing my knowledge, advice, and beauty finds! Makeup and beauty are here to enjoy, and Beauty With Hollie is here to take the stress out of it!
---
---
Anastasia Beverly Hills bareMinerals Benefit Cosmetics Bobbi Brown CeraVe Chantecaille Charlotte Tilbury Clarins ColourPop Dermalogica Dior Dyson e.l.f. Cosmetics ELEMIS Estée Lauder Fenty Beauty First Aid Beauty Fresh Giorgio Armani Hourglass Jane Iredale L'Oreal Lancome La Roche-Posay Laura Mercier LORAC MAC Makeup Revolution Maybelline Morphe Nars Natasha Denona Neutrogena NYX Origins Peter Thomas Roth Revlon Sigma Beauty Smashbox Stila Tarte Cosmetics The Ordinary Too Faced Urban Decay YSL
---