The Ultimate Guide to Christmas Makeup Sets this Holiday 2019
Cosmetic and beauty brands have been releasing makeup on the daily. Okay, weekly (hello, Colourpop!). The point is, new makeup is always making it to the shelves and counters of our favourite beauty stores as well online. And we're always here for it! 
It's my job to rummage through every new release and give you my thoughts on them. And that's exactly what I've done!
Christmas and holiday makeup is known to be all about that glam. This year's Christmas and holiday makeup sets are no different.
Shimmery and glittery shades and formulas will be ever-present. And for good reason. They won't disappoint. In fact, they can finish a look, or be the look.
But, Christmas is also a colourful celebration. And makeup brands translate that into their respective collections.
No one's more excited over new makeup than I am. So keep reading to see our guide to the ultimate Christmas makeup sets for this holiday season of 2019!
Disclaimer: As an Amazon Associate I earn from qualifying purchases on Amazon and other affiliate programs. This means on some purchases, I make a commission. It doesn't mean you spend more, it simply allows me to keep this blog going!
1. Fenty Beauty Tinsel $how Christmas 2019 Collection
This limited-edition holiday collection is sparkling with all the products being minis. This is great because they make amazing Christmas gifts. They're also excellent for travelling with!
The items are mini versions of their best sellers:
Gloss Bomb
Kilowatt Highlighter
Stunna Lip Paint
Body Lava
Gloss Posse Mini Gloss Bomb Set

I believe there isn't anyone who doesn't like Gloss Bombs. In this collection, Sweet Mouth is a new shade, a shimmering pink. It's the same amazing and luscious formula that's like dewdrops on your lips but with a hint of soft pink shimmers.
Sweet Mouth Gloss Bomb comes in a gift set with a mini kilowatt highlighter in the shade Sand Castle which is loved by a lot of fans.
The new Stunna Lip Paint in the shade Underdawg may be a rookie colour, but it can turn into a new favourite with its rich burgundy shade which I think will suit every skin tone.
Because it is a soft matte, it is very comfortable on the lips and is very long-lasting. It won't budge should you kiss someone under the mistletoe (wink). It comes in cute giftable packaging too!
---
2. MAC Starring You Collection
Starring You is MAC's Holiday Collection for 2019. The name comes from the inspiration that you are a star so you should shimmer and shine like a star!
You definitely will with its glittery and shimmery products. Even the packaging is sprinkled with glitter. There's no chance that you won't feel like a star after using these products.
The collection features four single shimmer shadows, eye pencil, lovely lash set, six new glitter lipsticks, five metallic lip glosses, and two pearlescent face powders.

What caught my attention though were the lipsticks. The cap itself is sprinkled with glitter! Take it off and you'll find more in the star-studded bullet. It's like it's sequined with tiny crystals all over. Wearing these lipsticks will make every head turn!

This collection screams sparkles. Imagine putting on everything in this collection. Gleaming? No. Dazzling.
---
3. Too Faced Christmas 2019 Collection
This year's holiday collection is delicious! Have you seen the collection? Nobody does Christmas packaging quite like Too Faced. Their Christmas Collection is all about pink, girly and gingerbread!
Christmas vibes? Check. Cute? Check. Theme-centered? Check. And boy do they have a lot in this line!
Here are some of the items included in the Christmas collection:
Christmas Star Face Palette
Gingerbread Extra Spicy Limited Edition Eyeshadow Palette
Let it Snow Girl Kit
Better Not Pout, But If You Do Keep it Glossy
Melted Matte Gingerbread Lipstick
Check their website here for the complete items!

In this collection, I'd say the Gingerbread Extra Spicy Eyeshadow Palette is just incredible. The shades are gorgeous! They released it in late September and I almost didn't put it down.
Too Faced is known for going after the smell of their theme. And they don't disappoint with this palette! It is perfect for fall but I'd say it's perfect for the holidays too.
The colours are just beautiful. The mattes are super blendable. The shimmer shades stay on flawlessly.
Too Face Christmas Collection will not disappoint you!
---
4. Morphe Electric Nights Holiday Collection 2019
It's all neons and shimmers for Morphe this year. That's right, it's all about the partying. And the Electric Nights Holiday collection is exactly that! It is fun and makes you want to run and celebrate. Getting into the Christmas vibe will be easy with this collection.
The collection features several brush sets and lip products but what caught my eye was the eyeshadow palette. Morphe has never let us down with their eyeshadow palettes, especially the bigger ones.
For this holiday palette, artists got together to curate it. Which is why it's so striking! It's like taking the most fabulous shades from all the different palettes and putting them together with the addition of several shimmers. It's the same blendable and opaque formula we have come to love and more!
The collection also comes with a complete 25-piece brush and sponge set. Pretty impressive!
---
5. BH Cosmetics Fairy Lights Holiday Collection
BH Cosmetics is one of those affordable newcomers that really made it. It was only a few years ago that BH Cosmetics gained recognition among consumers in the beauty industry. Now, they're one of those brands that put out great quality products at affordable prices. You can't beat that.
Featuring only three products in this collection, it isn't the biggest. However, don't be put off by the size. It's the quality that matters!
Fairy Lights Holiday Collection comes with an eyeshadow palette, a 15-piece brush set with a holder and body powder, a brush and a bag.
Like other brands on this list, surprise, they are also going for something shimmering. It is the party season after all! The eyeshadow palette is unique in colouring. It features browns, pinks, and navy blues. They've combined warm and cool colours which definitely gives the palette an interesting edge. It's perfect for a New Year's Party when you want to dress boldly and out there.
The formula is great. You can achieve both sheer and opaque makeup looks. And the colours are really easy to blend with very little fallout.
The brushes are some of the most Instagrammable brushes around. With their pearly pink colour and the prettiest glittery holder, it will make anyone happy! It's practical and pretty, can it get any better?!
On that tone, their body powder and makeup bag fit the same description. The body powder comes in a bronze luminous colour which can be applied to your face and your body. Get creative with it:) The bag is the same glittery colour as the brush holder. Totally adorable!
---
6. Charlotte Tilbury Holiday Collection 2019
If you're into glam, beautiful, luxurious, and overall gorgeous looks, Charlotte Tilbury is for you! The Charlotte Tilbury Holiday Collection really needs a post of its own because this year's lineup is pretty wide-range. However, I couldn't do a post on the best Christmas makeup sets without including Charlotte Tilbury.
Here are a few of my favourite items in this collection:
Starry Eyes to Hypnotise Eyeshadow Palette
Luxury Palette of Pops in Celestial Eyes
Instant Look in a Palette in Gorgeous, Glowing Beauty
Filmstar Bronze and Glow Set
The Gift of Pillow Talk Lips
Superstar Lips
Mini Hot Lips Charms

Everything in this collection is just wonderful. Myself, I personally love the Superstar Lips in Sexy Lips. It's your everyday nude that goes well with everything and anything.
If I can't decide what to wear during the holidays, I know I won't go wrong with this lipstick. It's amazing because it's lipstick and lipgloss in one. Best of both worlds!
Their eyeshadow palettes are equally beautiful. They have three palettes that you can use to transform your look from day to night!
---
7. Kylie Cosmetics Holiday Collection
There are actually two collections that Kylie Cosmetics is releasing for the holidays. The first one that was released is a pink-themed line. It's a complete set, which is great so you can create a complete look.
The packaging is the same as standard Kylie packaging only this time it's sprinkled with glitters. Very appropriate for the holidays!
It is a limited-edition collection that's exclusive to Ulta. The collection includes:

Kylie Holiday Face Palette
Kylie Holiday Try It Kit
Kylie Holiday Lip Set
Kylie Holiday Eyeshadow Palette
Kylie Holiday 5 Piece Lip Set
Kylie Holiday Mini Ornament Duo

The vibe is kind of like romantic glam because the palette, lipstick, and even the blush are on the rosy side. A pinkish flush I would say. But what caught my eye was the eyeshadow palette. Most of the colours are different shades and tones of pink. Really beautiful!

It has a few other colours too which help to create different looks. You can easily create a holiday glam look with the browns, romantic looks with the pinks, and a dramatic look with the black and dark brown.
Apparently, one is not enough for Kylie. So she made another holiday collection for this year! And my, Santa Claus has come to town!
This makeup set features bold reds and whites. It is a Santa-themed collection with a snowy Christmasy vibe. It's definitely cute and fun but it's not as classy as the Ulta Kylie Cosmetics Holiday Collection.
This set includes:
Dear Santa Palette⠀
Naughty List Lip Kit
Mini Lip Set (6 pieces)
High Gloss Trio⠀
Red Kyliner
Shimmer Eye Glaze
Lipsticks
Highlighter & Blush Duo
Brush Set
Illuminating Face Primer
Illuminating Setting Spray
This collection is one clad in red. Everything looks like a red candy cane overload! It is obviously jam-packed but what I found amazing within this collection are the lip products.
The mini lip set has 2 different finishes. There are 5 mattes and 1 metallic red with rose gold sparkles. If you're attending different holiday parties, all you'll need for the lips is this set because it has peachy, rosy, and reddish tones in one. One thing Kylie Cosmetics is really good at is curating colours.
Oh, and they have a red ink liner. This holiday would be the perfect excuse to wear a beautiful red wing!
---
8. Nabla Skin Glazing Collection
There is a small collection. In fact, there are only highlighters, a few brushes and a makeup bag. But be warned though. The highlighters will glaze you like a doughnut.
There are 6 shades (Privilege, Amnesia, Ozone, Lucent Jungle, Adults Only, and Truth) that will make the high points of your face light up like no other. Glaze of glory.
Nabla Cosmetics has also just released the sequel to their best-selling Dreamy Palette. It's called Dreamy 2 Palette. Their Dreamy 2 Eyeshadow Palette definitely feels dreamy and out of this world. They call it the mystical palette and it definitely gives off that vibe.
Although it is a powder palette, the formula is unbelievably creamy and buttery. The shadows are very blendable as well which is why they won the hearts of many, both makeup lovers and beginners.
---
Colourpop hasn't revealed an official holiday collection but I think it's safe to assume (or pick) the Frozen 2 Collection as the holiday collection.
Anyway, hi Colourpop! Does anybody love them for releasing new makeup on a regular basis? I know I do.
The first Colourpop x Disney Frozen collab was a smashing success. And so far this second collection is proving to be the same.
There's always an Anna and Elsa inside of us. And fortunately, there's always a Colourpop product to help us exude them. Included in the Colourpop Disney Frozen 2 Collection are:

Frozen II Collection
Elsa Collection
Anna Collection
Shadow Palettes
Creme Lux Lipsticks
Ultra Glossy Lips
Glitter Gels

So what did I try from the collection? The eyeshadow palettes of course! They're the same amazing formula as all the Colourpop eyeshadow palettes.
The difference between the 2 eyeshadow palettes is that the Elsa palette is a cool tone palette while the Anna palette is neutral.
If you're wondering how the palettes are, well, Elsa and Anna will have a run for their money!
ColourPop Disney Frozen 2 Collection can be bought from ColourPop
---
10. Milani Holiday Collection 2019
Do you want to be golden for this year's holidays? If so, Milani Holiday Collection 2019 is the collection to go for!

The brand took a golden turn for this year's holiday collection. Here's what you're getting from the complete set:

24 Karat Gold Collection
Ultimate Baked Blush Vault
Gilded Gold Eyeshadow Palette
Eyeshadow Duo
Ludicrous Lip Gloss
Metallic Shimmer Lipstick

So what's golden? Well, there's gold in every one of the products. The lip gloss is a gorgeous gold gloss that will make your lips look expensive. Not to mention, their metallic shimmer lipstick is like a bar of gold.
The eyeshadow palette has the most luxurious colours with golds, bronzes and green. The formula is super buttery and pigmented. There is also a mini eyeshadow palette called the eyeshadow duo which has a metallic shimmer on one side and gold-pressed glitter on the other. Can you imagine anything more dazzling and sparkly? This collection will get anyone in holiday mode!
---
11. Melt Cosmetics Amor Eterno Holiday Collection 2019
Can I just say whoah? Like, whoah! These guys are serious about pigmentation! I think they got all colour schemes in this set: neutrals, warms, cools, and neons.
Before we get to what I mean, here is what's included in the collection:
Vida Pressed Pigment Palette
Muerte Eyeshadow Palette
Iluminación Highlighter
Gel Liners
Liquid Lipsticks
Brush Set

I mean you don't really have to guess which is which because ALL their products are richly pigmented! The colours are insanely saturated and pigmented.
Do you want a colourful holiday look? Well, look no further! They have it all from eyeshadows to lipsticks! I would have said this is perfect for Halloween but since they're only releasing them now I suggest keeping some for next year. You can create some impressive looks with the Amor Eterno Holiday Collection.
---
12. Butter London Holiday Collection
Butter London is a brand that first started with nail polish. It offers the masses a toxic-free nail lacquer. But they have expanded into makeup which means that the formula will also be free from toxins.

The Butter London Holiday Collection set has:

Little Londoner Eyeshadow Palette
Power Play Mascara and Liner Set
Satin Dreams Lipstick Set
4 Nail Lacquer Sets
Nail Vault-12 Piece Nail Lacquer Set
These are some fun products!
The Little Londoner Eyeshadow Palette eyeshadow is really neat, which makes it great for travelling! The choice of colours is festive and sparkly. I love it!
The eyeliner will last you longer than most other eyeliners because of its unique tip. It's not made of felt so the formula won't dry up as easily. Not many brands have managed to achieve that. That's some eyeliner goals!
My favourite piece in the Butter London Holiday Collection has got to be the Nail Vault. With its elegant case, it adds lux and class. As for the colours themselves, there is a combination of party ones and more neutral ones. Perfect for every occasion.
---
13. Jouer Cosmetics Holiday Collection
Jouer's Holiday Collection is really something. Just check out those jewels! The collection is themed around jewels and pink. A combination many of us can't resist! There's no easier way to feel like a princess this Christmas than with this incredible collection.
For this 2019 holiday collection, they've included:
Rose Cut Gems Blush & Cheek Topper Palette
Jouer Essential Lip Care Duo
Exquisite Jewels Best of Lips Collection
I love the packaging, in particular, that of the lip collection. It comes in a bejewelled box that takes gifting to the next level. The blush and cheek topper palette comes in a matching box to the lip collection.
The products inside match the fabulousness of the packaging. The lipsticks are a combination of matte and metallic pinks. They are long-wearing and full of healthy ingredients to help keep your lips soft and subtle throughout the day. The blush and cheek topper palette features 6 beautiful blushes and one shimmery highlighter.
---
14. Lorac X Rachel Zoe Holiday Collection
To be honest, I only heard about Lorac recently so here's a little intro to them. Lorac's mission is to give you cosmetics that will not only make you feel beautiful, but that will be good for your skin. Carol Shaw, a Hollywood makeup artist started the company when she saw how so many of her clients had reactions to products.
The formulas she created are all made of gentle and soothing ingredients. Even if you don't have reactions to the products you're using, I think everyone can benefit from using products like LORAC.
The Rachel Zoe Holiday 2019 Collection with Lorac is a small collection. But it is a beautiful collection! It includes:
Hollywood Glamour Mini Palette
Diamond Disco Gloss Trios
Alter Ego Golden Era Lip Set
I love the vibe of the collection, it has a black and gold animal print theme. It's festive, yet at the same time classy and fun.
I've used the Beauty and the Beast collection before and it was amazing. The eyeshadows are the bomb, and judging by the look of the Rachel Zoe Holiday Collection it looks like they're no less fabulous! All the colours are so Christmasy and sparkly.
---
15. Ofra Snowed In Holiday 2019 Collection
If you're familiar with Ofra, then you'll know they are queens when it comes to highlighters. For this collection, they've got more than just highlighters. But they can steal the spotlight too. Or better yet, be the spotlight.
The Snowed In Holiday 2019 Collection includes:

Ofra Signature Palette
New Cheer Mini Set
S'more Glow Mini Set
Rodeo Drive Highlighter Ornament
Pillow Talk Highlighter Ornament
Ofra Snuggle Up Blush/Highlighter Duo
Ofra Hot Cocoa Bronzer/Highlighter Duo
By The Fire Mini Lip Set
Fireside Hotties Mini Lip Set

There are plenty of highlighters in this collection for everyone and no better time than now to put them to use! They also have mini lipstick sets, which will make a great stocking filler.
The packaging is clean with a geometric Christmas pattern. There's something so inviting to clean and white packaging. And during the holiday season, it definitely makes a change from all the glitter and sparkles!
---
16. Lime Crime Holiday Collection 2019
Lime Crime! They are known for some epic eyeshadow palettes and it looks like they've got plenty of that epicness in their latest holiday collection!
Their Christmas collection 2019 includes:

Winter Lights Eyeshadow Palette
Best Sellers Mini Velvetines Lip Set (10x)
Jolly Holiday Mini Velvetines Lip Set (5x)
Season's Best Mini Velvetines Lip Set (3x which includes a gloss)
Mini Velvetines Lip Sets (3x velvets only)
Liquid Highlighters
Holiday Venus XS Mini Quad Palettes

So their collection is mostly lips. I love the ones that can hang from the Christmas tree. Instead of hanging baubles why not hang makeup instead? I'm all for it!
Lime Crime know how to do lipsticks. Their lipsticks are budge-proof and super comfortable to wear. So is the gloss, and the best part is, you can layer it up because it's not sticky. If there's one thing I hate its sticky lip gloss that sticks to my hair. Well, you won't have that problem with Lime Crimes lip glosses.
I also love the small eyeshadow palettes, they are sparkly, shimmery and everything you would expect from Christmas eyeshadow palettes.
The products in their holiday collection that really stood out to me are the liquid highlighters. They're bright pink and blue! With Frozen being all the rage, I guess blue has become a trend! I'm definitely interested to see how it looks. Send in your pics!
---
17. Tarte Holiday 2019 Collection
Tarte is known to have big collections. And this year's holiday collection is no different. Check out what's included:

Gift & Glam Collector's Set
Chrome For The Holidays Chrome Paint Shadow Pot Quad
9 Ways To Shine Cheek Wardrobe
Lip Ornaments Lip Gloss Set
Party of 3 Eyeliner Trio
Cozy Kitten Color Collection
Winter Wish List Color Collection
The Lip Glossary Lip Gloss Set
Hey Curl, Hey Lash Curler

Tarte Cosmetics is most well known for its Shape Tape Concealer because it is just freakin' amazing! Btw, if you haven't tried it, you must!
The product that caught my attention in the Holiday Collection has to be the Gift & Glam Collector's Set. I am blown away by the creativity of the idea. It features 4 interchangeable palettes within the set. It comes with a separate magnetic palette that you can pop your chosen palette into. It's magnetic which makes it much more durable.
It also comes with a drawer where you get a travel size mascara and a lip gloss. The magnetic palette is stored there too.
The Gift & Glam Collector's Set is spot on for the holidays. It's fun, creative compact and perfect for travelling too! It's definitely one of the best Christmas makeup sets of 2019!
---
18. Hourglass Holiday 2019 Ghost Collection
Hourglass is a brand loved by all, professional makeup artists, beginners, and makeup enthusiasts. That's not without reason. The formula for all their products is in-cre-di-ble. Their Holiday Collection is not going to let you.
The Holiday 2019 Ghost Collection includes:

Ambient Lighting Edit Face Palette
Ambient Lighting Blush Quad Palette
Confession Refillable Lipstick Duo
Scattered Light Glitter Eyeshadow Collection

I love how the Hourglass Ghost Collection has a festive feel to it, yet it still has that trademark Hourglass theme to it.
If you look at their palettes both blush and face palette, you'll notice that they're extra shimmery and glittery. But they're actually not that over-the-top shiny when worn. They just give you that perfect glow that you can build up more if you want to. They're extremely wearable too!
This is one of those Christmas makeup sets that are perfect for you if you prefer more subtle makeup but you still want a little holiday spirit too. The Hourglass Ghost Collection has that perfect balance.
---
This smokey collection by Haus Laboratories by Lady Gaga is a bestseller on Amazon. And not without reason. Just check it out! From the packaging to the products themselves, it's easy to understand why everyone wants a piece of it!
This is a limited edition set that includes:

Burlesque Holiday Set
Glam Attack Holiday Set
RIP Lip Liner Holiday Set
Le Riot Lip Gloss Holiday Set
Sparkle Lipstick
Glam Attack Metallic Creme
With this holiday makeup set, you will get both glam and smoky. Their best item has got to be the Glam Attack Holiday Set. From the packaging to the actual product, they are winners. The Glam Attack Holiday Set comes with 6 long-wearing, budge-proof liquid eyeshadows. Loved by Oprah and Lady Gaga, you know these liquid eyeshadows will not let you down! Go get em' babe!
Haus Laboratories by Lady Gaga Holiday Collection can be bought from Amazon
---
20. Tom Ford Soleil Neige Holiday Collection
Tom Ford is a brand you just can't go wrong with. Not only do their products look beautiful on the skin, but they are also rich with great ingredients that can help nourish the skin and lips.

The collection includes:

Soleil Neige Shimmering Body Oil
Soleil Neige Eye Color Quad
Soleil Neige Cream and Powder Eye Color
Soleil Neige Shade and Illuminate Glow Stick
Soleil Neige Glow Drops Liquid Highlighter
Soleil Neige Clutch Sized Soleil Lip Balm
Soleil Neige Eau De Parfum
I've always loved their lipsticks. They are ultra-nourishing and caring to the lips. But what I gravitated more in this collection is their Shade and Illuminate Glow Stick.
It gives you that beautiful holiday flush and glowing skin in an instant! It comes in three shades but my favourite is Megeve- a rosy-coloured blush and highlighter. Don't have a clean brush on hand? Don't worry. All you need is this beauty!
The packaging of Tom Ford's Christmas makeup set is classy and elegant. I wouldn't expect any different from Tom Ford! Elegant all the way.
---
21. NYX Love Lust Disco Holiday Collection
WOW, WOW, WOW! That was my initial reaction to seeing this makeup holiday set. This collection from Nyx is a 70's inspired collection. It's all you need to achieve that rockin' disco look. And boy is there a lot to it.

To mention a few of the amazing products included in this holiday makeup set:
NYX Love Lust Disco Highlight Palette
NYX Love Lust Disco Shadow Palette
NYX Love Lust Disco Sweet Cheeks Blush Palette
NYX Love Lust Disco Epic Ink Liner
NYX Love Lust Disco Suede Matte Lip Kit
NYX Love Lust Disco Greatest Hits Lip Advent Calendar
NYX Love Lust Disco Metallic Liquid Liner
NYX Love Lust Disco Glitter Vault
Everything you can need and want from makeup is included in this Holiday Collection. There is something for everyone here. From the glittery eyeshadow palette to the sparkly lipstick.
There's so much to choose from in this collection but if I had to choose one product it would have to be the Love Lust Disco Foil Play Pigment Palette. It comes in 3 colours, all sparkly and highly pigmented.
This is a dream collection and perfect for the holiday season. Make sure to your hands on some of the awesomeness because sadly, it's a limited edition.
---
22. YSL High On Stars Holiday Collection
Wanna twinkle for the holidays? YSL has got you covered!

Like the MAC holiday collection, this one from YSL will make you starry in the eyes of everyone.

The collection features lipsticks, face palette, cushion foundation, and concealer/highlighter, all limited edition, all encased in beautiful star-studded packaging. Perfect for gifts or a little self-indulgence! We all deserve it;)

The YSL High On Stars products are:

YSL Rouge Pur Couture High On Stars
YSL Makeup Palette High On Stars
YSL Cushion All Hours High On Stars
YSL Touche Éclat Radiant Touch High On Stars

I particularly love their lipsticks, their formula has never let me down.
Their face palette though speaks for the collection itself. It has four shimmery eyeshadows, two highlighters, and one creamy blush in one compact palette. Throw it in your purse when you have a holiday get-together with friends and family! It's the perfect face palette.
---
23. Les Ornements de CHANEL Holiday 2019 Makeup Collection
No one does luxury red lipstick quite like Chanel. And their other lipstick shades are just as good. I can honestly imagine myself just doing a light brow, putting on a face base (any base), and puckering up with a Chanel lipstick and calling it a day. Or night. Whichever works for all!
Their holiday 2019 collection is Baroque Style. The collection features an eyeshadow quad and singles, highlighter, eyeliner, nail polish, gloss, and of course, the satin lipstick we've all come to love without fading. The red lipstick shades are limited edition and exclusive to this collection so you might want to keep that in mind.
I love what they've done with the powders. They've embossed them with an ornamental motif inspired by a vintage CHANEL button. It adds so much elegance to the products. They look high end and deluxe.
---
24. Morphe X James Charles Holiday Collection
It's a James Charles palette. Need I say more? Oh yeah. It's the mini version of the original Artistry Palette. Now you can take it easily with you in your bag wherever you go!
This palette has everything that you want a palette to have (granted you like the colours of the Crayola crayons) and more! You have transition shades, shimmers, metallics, mattes, and neons in the same amazing formula as the original palette.
So if you're not ready to commit to the original size, get this mini version and create just as many looks as you would the original.
This collection also includes James' favourite full-size eye brushes which he uses to create those absolutely incredible eye makeup looks you see on his channel.
---
My Thoughts
I hope you've found the perfect present for yourself, friends or family in this ultimate guide to Christmas makeup sets this holiday 2019. There's something here for everyone.
In fact, there's probably too much! Most of these Christmas makeup sets are limited editions so hurry up with your shopping, you don't want to be too late!
Happy shopping!
Hollie xx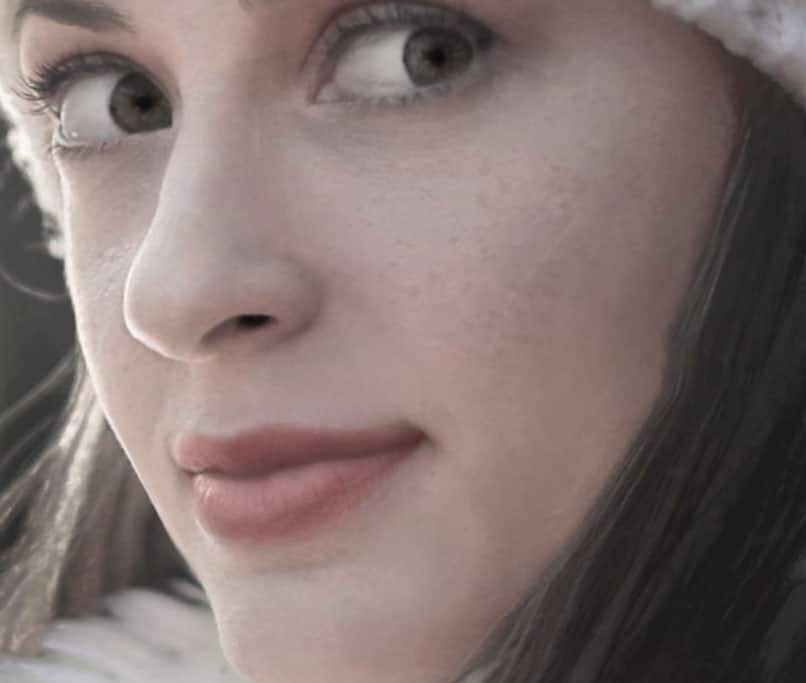 Hi, I'm Hollie, and I own BeautywithHollie.com. I love everything to do with beauty and love sharing my knowledge, advice, and beauty finds! Makeup and beauty are here to enjoy, and Beauty With Hollie is here to take the stress out of it!
---
---
Anastasia Beverly Hills bareMinerals Benefit Cosmetics Bobbi Brown CeraVe Chantecaille Charlotte Tilbury Clarins ColourPop Dermalogica Dior e.l.f. Cosmetics ELEMIS Estée Lauder Fenty Beauty First Aid Beauty Fresh Giorgio Armani Hourglass Jane Iredale L'Oreal Lancome La Roche-Posay Laura Mercier LORAC MAC Makeup Revolution Mario Badescu Maybelline Morphe Nars Natasha Denona Neutrogena NYX Origins Peter Thomas Roth Revlon Sigma Beauty Smashbox Stila Tarte Cosmetics The Ordinary Too Faced Urban Decay YSL
---