Blog Update: Where I've Been The Last Couple Of Months
If you're a regular at Beauty With Hollie, you are no doubt wondering why I went AWOL the last few months. Lot's of you have messaged me and I'm sorry if I didn't manage to get back to each and every one of you. I figured the best way to update you all is with a blog post, but thank you all for your kind messages!
So, where have I been? I'm excited to share that we are having a baby! Yep, I'm 3 months pregnant with our 5th child. We are really excited, but the last 2-3 months have been a real challenge. It's been mentally, physically and emotionally exhausting. Have you ever heard of HG?
HG stands for Hyperemesis Gravidarum. It's the medical term for extreme nausea and vomiting in pregnancy. Hyperemesis Gravidarum is NOT regular morning sickness. It's constant extreme sickness that takes over your life 24/7 without respite. That's where I've been the last few months. Trying to get through each day and night without wishing I was dead. And that is not an exaggeration.
Every single simple task that you take for granted has been a challenge. Simple things like brushing your teeth and showering have been almost impossible. Some days I simply couldn't get out of bed due to intense nausea and dizziness. And eating, don't even talk about food. That was a no-no.
I listened to a podcast from a fellow HG sufferer and she said something that has stuck with me. Pregnancy is a blessing, but HG is an illness. And that couldn't be more true. When people turn to you and say to you- 'but it's for a good thing, you're having a baby etc', that may be true, but when you're in it, you can't think of the good. You're in survival mode and the baby is some theoretical thing far away.
The weird thing is that this is my 5th pregnancy and in all my other, while I suffered from bad morning sickness, it wasn't HG. Some have said it's because of my age, but I did read a theory that blames it on the COVID vaccine. I know blaming COVID is a trend a the moment, but I do wonder if there's any truth to it!
Now that I've passed the first trimester, my symptoms are thankfully passing. It's been 2 steps forward and one step back but at least I can see the light at the end of the tunnel now. Why am I sharing all of this with you? Firstly, you're my loyal readers so it's only fair you have some sort of explanation for my sudden disappearance. But also, there isn't enough awareness of HG. I want to spread awareness and help people understand that HG is not normal morning sickness. Eating ginger biscuits will not help.
One of my lowest moments was actually when I was talking to my doctor on the phone and he told me I really need to do 'only' 20 minutes of exercise a day and I will surely feel better. This was a doctor, someone who is supposed to understand medical conditions and here he was telling me to exercise. I burst out crying on the phone, I couldn't even get out of bed, never mind exercise. And if my doctor doesn't understand, who does?!
But there is help available and no one should suffer alone.
Help for HG
There is an amazing non-profit organisation in the UK called Pregnancy Sickness Support. They have all the information on HG and severe nausea. Finding their site was extremely validating for me. It was as if finally someone understood what I was going through.
They have an online chat, a 1-2-1 peer support, a forum to chat with fellow HG sufferers as well as many other services.
Through them, I learnt that taking medication is an absolute must for HG sufferers. I know medication in pregnancy is big-time taboo, I myself was one of those people who frowned upon it. Until I didn't have a choice. The consequences of not taking medication can lead to dehydration, damage to yourself as well as miscarriage. This isn't a theory. This is something that regularly happens because women don't take what's available to them.
Pregnancy Sickness Support helped me realise that and they advised me on what medication to ask for. Women with HG cannot survive pregnancy without medication. Even with medication, I still couldn't function normally. I still couldn't get dressed, shower regularly and do simple tasks. But, what the medication did help with was food and drink. It allowed me to drink normally, and eat minimally. When I say minimally, I have about 5 foods that I can tolerate. Even then, I literally force myself to eat. Nausea didn't disappear, but the medication helped take the edge off it.
The point of this blog post is that no HG sufferer should be suffering alone. There is help available and using it does not make you 'weak'. Talking to people who understand what you are going through makes you feel so much less alone. I cried tears of joy when the lady I spoke to from Pregnancy Sickness Support validated me.
I have a lot to be grateful for that at the worst points I couldn't appreciate. Although this has been a very taxing time for my family, and my husband and kids all suffered from it, I think we have come out on the other side now. Some HG sufferers, suffer the whole 9 months without being able to get out of bed. Many go regularly to the hospital for an IV because they are dehydrated. Thankfully, the medication helped enough that I was able to drink normally and I am extremely grateful for that.
Also, I have an amazing support system. My husband has been my rock, he works from home and took over running the house from A – Z. Everything. I just hope his boss doesn't read this because I don't know how much work he got done during this time! (Jokes, he's been working literally round the clock for his family and job to stay afloat.) My sisters and brothers have also been a huge help, helping with my kids when they could and running errands. The bottom line is I couldn't have done this without them. Don't feel bad to ask for help when you need it!
I didn't do this post to complain or moan about how hard it's been. I did this for awareness and for fellow HG sufferers who don't know where to turn. HG is a very lonely, mentally draining experience so you need all the help you can get!
I am excited to get back into the blog and bring you all the latest in beauty, makeup and skincare. But, first I need a few weeks to regroup and spend some time with my family whom I've neglected the last few months. I am hoping to be back by October bringing you lots of exciting things for the holidays! So stay tuned!
Hollie xx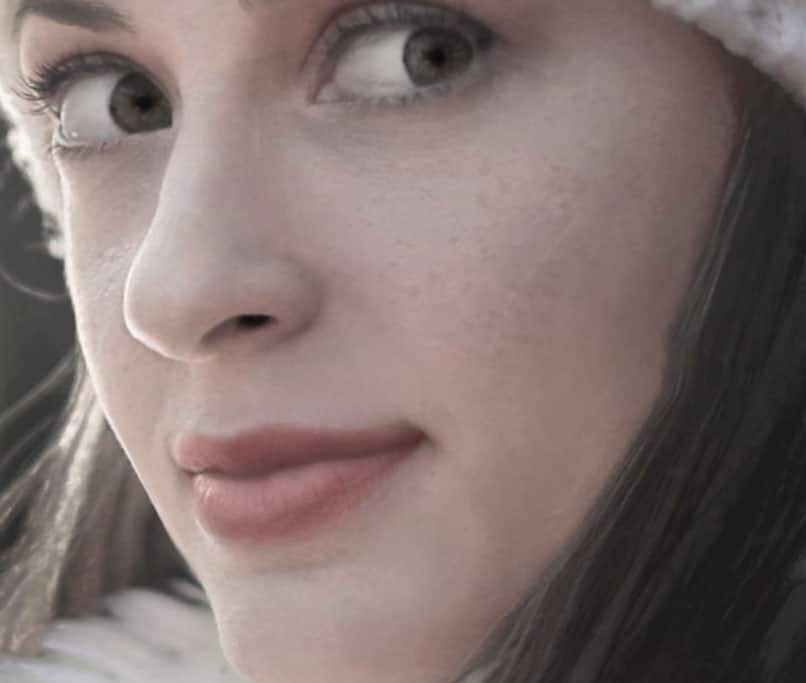 Hi, I'm Hollie, and I own BeautywithHollie.com. I love everything to do with beauty and love sharing my knowledge, advice, and beauty finds! Makeup and beauty are here to enjoy, and Beauty With Hollie is here to take the stress out of it!
---
---
Anastasia Beverly Hills bareMinerals Benefit Cosmetics Bobbi Brown CeraVe Chantecaille Charlotte Tilbury Clarins ColourPop Dermalogica Dior Dyson e.l.f. Cosmetics ELEMIS Estée Lauder Fenty Beauty First Aid Beauty Fresh Giorgio Armani Hourglass Jane Iredale L'Oreal Lancome La Roche-Posay Laura Mercier LORAC MAC Makeup Revolution Maybelline Morphe Nars Natasha Denona Neutrogena NYX Origins Peter Thomas Roth Revlon Sigma Beauty Smashbox Stila Tarte Cosmetics The Ordinary Too Faced Urban Decay YSL
---