The New ABH Sultry palette was released on September 25th and it looks fantabulous! This Sultry palette is probably my favourite of all the Anastasia Beverly Hills palettes. It's a limited edition for the holidays, but hopefully, Anastasia Beverly Hills will change their mind about that and keep it going. The palette has a beautiful mix of matte and metallic finishes in neutral colours! In case you don't know, I go crazy over neutral and nude makeup:) And check out that packaging:)))))
ABH Sultry Palette
ABH Sultry is a cool-toned eyeshadow palette and perfect for those who love smokey eyes. The colours are simply breathtaking. My initial reaction when I saw the palette was that it reminds me of the Naked 2 palette. However, a much better version for a number of reasons. And I love the Urban Decay Naked 2 palette but next to Sultry, well…. Firstly the square shape of the eyeshadows is so much more practical than the Urban Decay trademark rectangle. Another reason is that the colours of the Sultry palette are much more alive and richer than the UD Naked 2. The palette is highly durable, lasting throughout the day and the colours are more pigmented. The Sultry palette makes my Urban Decay palette look muddy and dirty:|
The Colours
The palette comes with 14 shades. There are 7 matte shades and 7 metallics. The palette has twelve new shades and 2 recycled ones. They are all neutral colours with the exception of Bloom which is a pinkish/red colour. What I found rather remarkable is how pigmented the colours are, yet still easy to blend. Usually, when colours are highly pigmented they are usually harder to blend, especially the matte colours. However, not in this case. Anastasia Beverly Hills has got the balance just right which is something a lot of palettes don't have.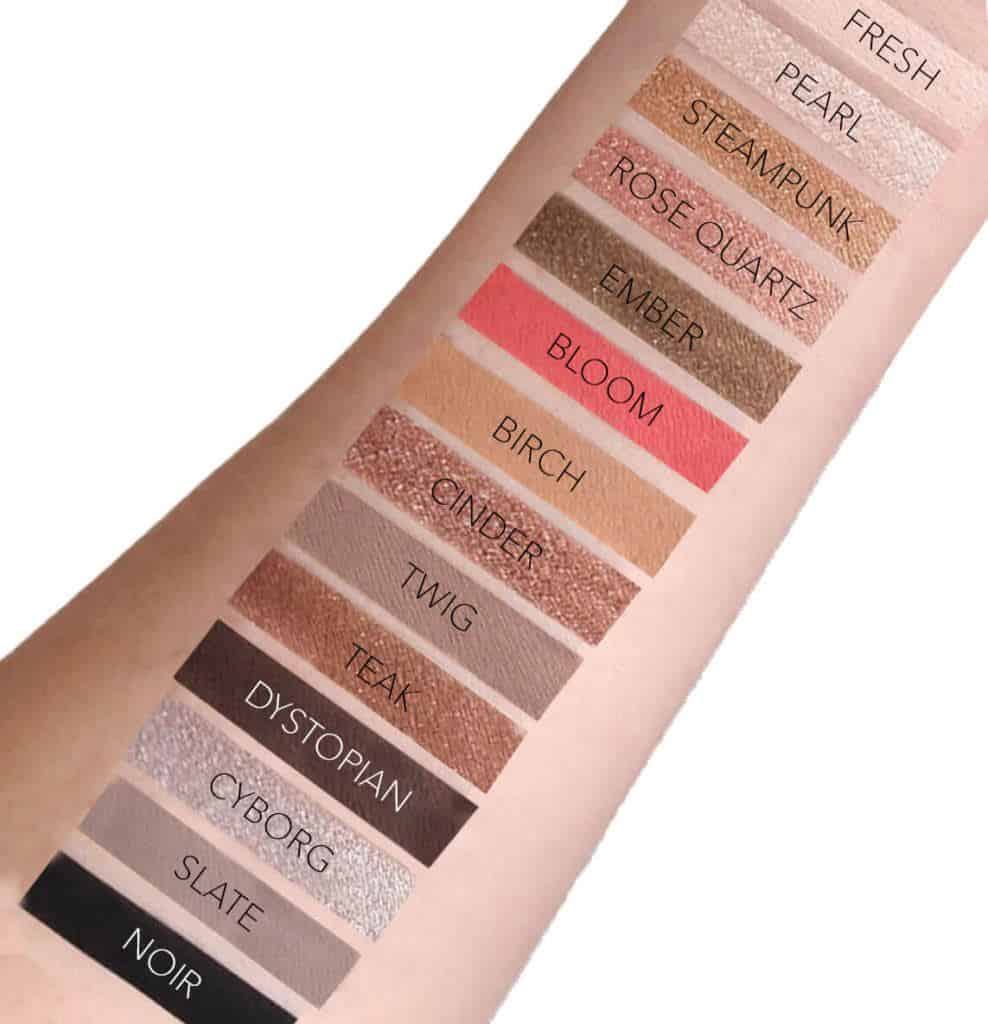 This palette is perfect for a day look and a night look. It has the perfect combination of colours and lots of glitters to give you that dazzle. It's easy to use and basically perfect in every way!!
Is it worth the hype?
Yes, I think it is! Obviously, you have to know what colours suit you, and if you suit a cool toned palette. If you do, you will love it! The colours are highly pigmented, so easy to blend and the colour selection is beautiful. The palette, in general, is very high quality like all the other Anastasia Beverly Hills palettes. I love this palette and I'm sure you will too!
Let me know what you think of this palette and if you love it as much as I do!
ABH Sultry Palette can be bought from beautybay.com for £46
Have a great day,
Related Posts