How to Stop Nail Polish Ruining Your Nails
Do you love having your nails polished but feel guilty that the polish is ruining your nails? Then you've come to the right place. Having beautiful and healthy nails does not have to be a contradiction.
It's all about how you look after your nails, before and after a manicure. Below are some easy tips and tricks on how to stop nail polish from ruining your nails and how to protect your nails instead. Follow these and you'll have healthy nails in no time without compromising on how they look!
1. Wear a base coat
If you apply nail polish without any steps to help to strengthen the nails, your nails will weaken over time causing brittle nails. They will also have some discolouration and dryness and there can even be breakages.
A base coat helps reduce some of these side effects, especially discolouration. What a base coat does is create a barrier between your nails and the nail polish.
This stops any of the 'bad' nail polish ingredients from penetrating your nails, helping your nail polish stay on better and protecting your nails at the same time.
2. Don't peel the polish off
I know how tempting it is to peel your nails off, it gives a certain sense of satisfaction! But, seriously, don't do it! When you peel off your nail polish, you are also peeling off the top layer of your nails. This causes your nails to weaken and it can cause breakages.
3. Avoid nail polish removers with acetone
The standard nail polish remover comes with an ingredient called acetone. Acetone dries out the nails and causes the nails to weaken, split and sometimes can cause infections too.
Looking for nail inspiration? Check out these 14 Elegant and Easy Nail Art Design Ideas and Inspiration
4. Stay away from gel manicures
While the gel itself isn't so harmful in all gel manicures, the 10-minute acetone to remove the polish is the killer. It's obviously much worse than just removing your nail polish with a remover that has acetone in it.
10 minutes is a long time to soak your precious hands in a destroying chemical. It can cause irreversible damage so my advice is to keep away from gel manicures. Opt for regular nail polish or false nails, both safer options!
5. Give your nails a break
This is a hard one for those who feel naked without nail polish. However, it will give your nails a longer life, so trust me, it's worth it in the long run!
Wearing nail polish the whole time without any breaks is exhausting on the nails. Even though nails are essentially dead, they still need to breathe.
Taking breaks from nail polish will give your nails back their strength. Try to take a 2-week break every few months to give your nails their breathing space!
Can you still wear nail polish?
Yes, of course, you can still wear nail polish, you simply need to take the right precautions in protecting them. Most things in life have a few ways of doing them, some with better results than others.
The key is finding the right way that works for you and that's best for you! These steps are easy to implement and will make a huge difference to the health of your nails.
Hollie xx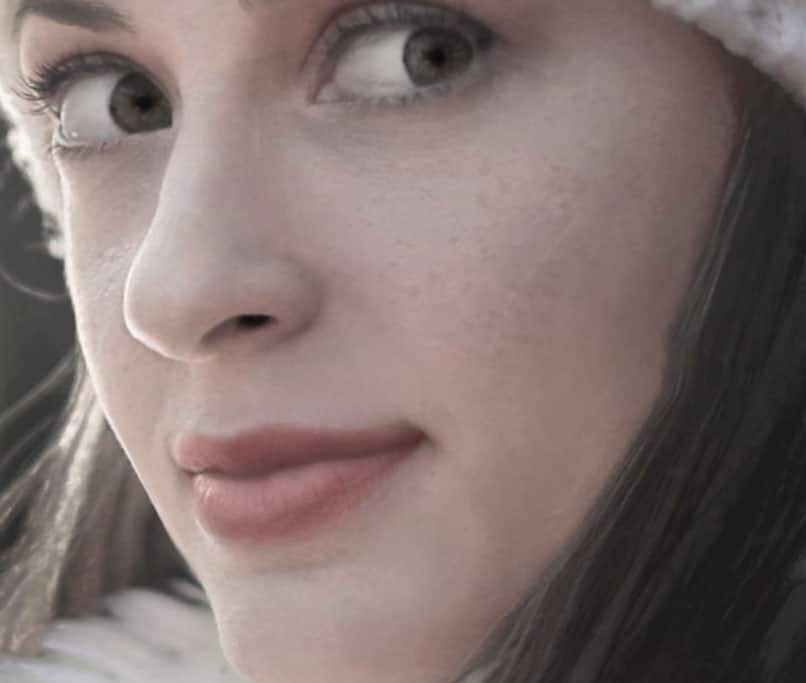 Hi, I'm Hollie, and I own BeautywithHollie.com. I love everything to do with beauty and love sharing my knowledge, advice, and beauty finds! Makeup and beauty are here to enjoy, and Beauty With Hollie is here to take the stress out of it!
---
---
Anastasia Beverly Hills bareMinerals Benefit Cosmetics Bobbi Brown CeraVe Chantecaille Charlotte Tilbury Clarins ColourPop Dermalogica Dior e.l.f. Cosmetics ELEMIS Estée Lauder Fenty Beauty First Aid Beauty Fresh Giorgio Armani Hourglass Jane Iredale L'Oreal Lancome La Roche-Posay Laura Mercier LORAC MAC Makeup Revolution Mario Badescu Maybelline Morphe Nars Natasha Denona Neutrogena NYX Origins Peter Thomas Roth Revlon Sigma Beauty Smashbox Stila Tarte Cosmetics The Ordinary Too Faced Urban Decay YSL
---