Tips on How To Grow Strong Nails- The Best Nail Hacks
Nails are one of the best ways to show your personality, and also one of the most fun. Nowadays we have so many different nail options, we're spoilt for choice!
Having pretty nails has never been easier! The market for nail polish and shellac is huge, and so is the fake nail industry.
Like all things in life, too much of anything is not good and that's where looking after your nails comes into it. But, it's not just those who wear nail polish and fake nails who need to look after their nails. Everyone needs to!
Every part of the body needs its individual care to thrive as best as it should, and very often nails need extra care so that they will be strong. I have put together some simple and easy tips that you can do to help you grow strong nails.
1. Set Aside Time To Look After You Nails
Easier said than done, I know! But sometimes when you set aside time for a specific task, you are more likely to actually carry it out.
Be realistic with yourself, don't commit to an hours-long nail care routine if you know you will never stick to it. I recommend setting aside 15 minutes once a week, or even once every 2 weeks to look after your nails.
2. Use Moisturiser Regularly
Using a moisturiser regularly on your hands and nails is imperative to keeping them healthy. But not just any moisturiser, make sure you're using one with natural ingredients.
Natural ingredients are always better for your skin, look for ingredients like vitamin E and aloe vera.
3. Don't Bite Your Nails
For those that bite their nails, I get it, the struggle is real! Stopping any bad habit is hard, but if you want to make your nails stronger, nail-biting has got to go.
Biting your nails makes your nails weaker and increases hanger nails and flaky skin around the nails. You can buy a nail-biting solution that you paint on the nails to help you stop.
It tastes gross, but that's the idea- you will not want to put your nails in your mouth ever again!
4. Opt for Nail Polish with Fewer Ingredients
Did you know there's such a thing as 'healthy' nail polish? Yup, nowadays, there's a healthy version of everything! Look out for nail polish that has fewer ingredients
5. Give Your Nails a Break
Give your nails a break and let them breathe, it will make a huge difference to their health. Just as your skin needs a break from makeup, so too, do nails need to be in their natural state every so often.
I recommend leaving your nails natural about once a month for at least 24 hours.
6. Look After Your Cuticles
Don't let inexperienced nail salons tidy up your cuticles because sometimes, they can mistakenly take off too much causing you to bleed. This causes trauma to the cuticle.
If you insist on removing your cuticles, use a cuticle remover instead. It won't cause any bad side effects and you get the same desired effect.
Personally, I opt for the old-fashioned trick of pushing my cuticles up. It helps my nails look longer and gives the same effect as removing them- without actually doing so!
7. Don't Peel Off Nail Polish
One of the worst things you can do for the health of your nails is to peel off the nail polish. I know how tempting and satisfying it is to peel it off, but when you do so, you are also peeling off the top part of your nail.
This will cause your nails to weaken and over time can cause your nails to become brittle.
8. Choose A Nail Polish Remover With Care
When you choose your nail polish remover, make sure you check the ingredients and choose a nail polish remover with a low concentration of acetone.
Acetone is the ingredient that dissolves the nail polish, but when there is a high concentration of it, it can damage your nails.
9. Clean Nails With A Nail Brush
A simple step like this can make a world of a difference to your nails. Cleaning your nails with a nail brush will get all the hard-to-reach dirt out from under your nails and around them.
Dirt often has bacteria which can lead to infections and will affect the health of your nails.
10. Wear Gloves When Washing Up
Water is the number 1 cause of rough hands and nails. Wearing gloves in the kitchen is a simple and easy way to protect your hands and nails from drying out!
11. Opt for Fake Nails Instead Of Acrylic
Acrylic nails are made from chemicals that can cause your nails a lot of damage. Aside from the damage to your nails, breathing in the solution isn't good for your overall health either.
With so many amazing and pretty fake nail options nowadays, ditch your acrylics and save your nails' health!
12. Consider Supplements
If after practising all of these tips, you still suffer from brittle nails then consider taking supplements like biotin or vitamin E. Biotin is a form of the vitamin B family.
Vitamin B is found in food like eggs and meat, but the problem is, that there isn't much storage space for it in the body making it common to run out of. Vitamin B helps to strengthen nails and hair so is vital for good nail health.
You can also opt for a Keratin treatment to help strengthen your nails further.
My Thoughts
You can now say goodbye to weak and brittle nails with these simple tips on how to grow strong nails. Keeping your nails healthy has never been easier and anyone can achieve it!
Hollie xx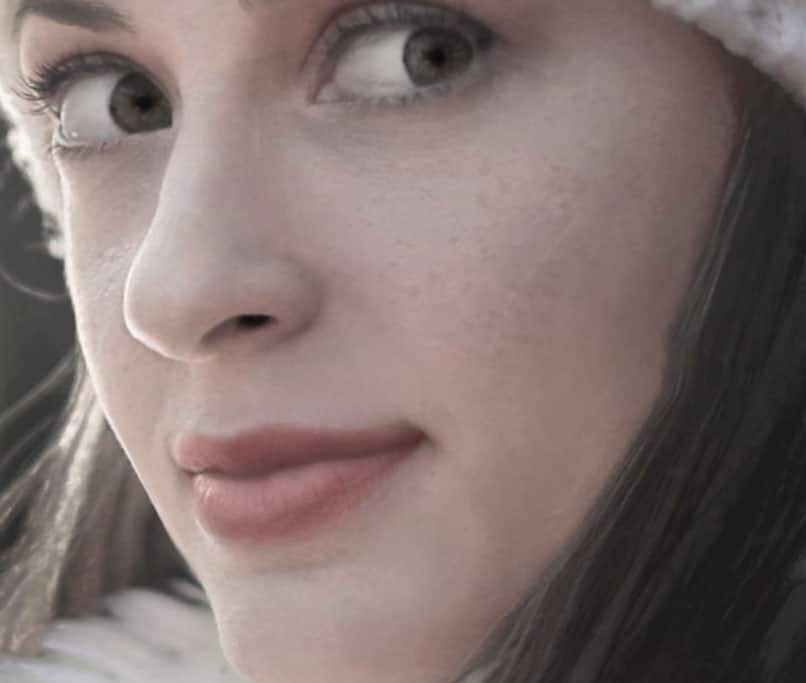 Hi, my name is Hollie, and I own BeautywithHollie.com. I love everything to do with beauty and love sharing my knowledge, advice and beauty finds! Makeup and beauty are here to enjoy, and Beauty With Hollie is here to take the stress out of it!
---
---
Anastasia Beverly Hills Benefit Cosmetics Bobbi Brown CeraVe Chantecaille Charlotte Tilbury Clarins ColourPop Dermalogica Dior ELEMIS Elf Cosmetics Estée Lauder Fenty Beauty First Aid Beauty Fresh Hourglass Huda Beauty IT Cosmetics Jane Iredale L'Oreal lancome La Roche-Posay Laura Mercier LORAC MAC Makeup Revolution Mario Badescu Maybelline Morphe Nars Natasha Denona Neutrogena NYX Origins Peter Thomas Roth Revlon Sigma Beauty Smashbox Stila Tarte Cosmetics The Ordinary Too Faced Urban Decay YSL
---