Black and White Nail Design Ideas For a Monochrome Look
Nails don't need to be colorful to be original. Stick to a monochrome black and white nail design, for a sophisticated edge to your look! There's no limit to black-and-white nail ideas. From checkered to stripes, and classy to fun, the ideas you can come up with are endless.
Check out some of the most original and creative black and white nails that will elevate your nail game!
1. Feeling swirly
Opt for a simple, yet effective nail look with a few black swirls. Use a nude base and apply an uneven white tip, with a few black swirls on top.
It's a nail design you can't go wrong with, and it's hard to mess up. The lines don't need to be even or parallel to get it right!
---
2. Miscellaneous nails
Can't make up your mind on which black-and-white nail look you want? Go for all of them for an original and fun nail design! The reason it works is that they're all the same colors making it not overwhelming for the eyes.
---
3. Share the love
Create a cute nail look that's not overwhelming or too much with these mini black and white hearts. Add more hearts for a more lovable look and less for a more minimalist look. These nails are perfect for a monochrome Valentine's nail look.
---
4. Daisy inspired
Can't decide on your final nail design? No problem, mix a few together for a fun and creative look! These nails feature daisies for brighter days ahead, making them ideal for springtime!
---
5. Barcoded
Looking for an original nail design that's not too bold? These barcode nails are exactly that! From afar they look like a striped pattern, but from close, you get to see the originality and details.
---
6. French mani
The sky's the limit when it comes to the different looks you can create on your nails. Do you love a French manicure? No need to settle with the same old classic French mani.
Upgrade your look by switching the tip from white to black! It's original and sleek!
---
7. French mani with a twist
If the previous French manicure wasn't original enough for you, spruce it up even more, by creating a two-toned French tip that continues down the side of the nails! It's bringing me Elmer vibes but in black and white!
---
8. Aztec pattern
The beauty of black and white nails is that because the colors aren't overwhelming, you can create intricate designs with loads of details and it won't be too much. This gorgeous pattern is proof of that!
---
9. Zebra stripes with a splash of pink
Do you love black and white designs, but also need some color? Add a splash of pink or any other color of your choice to create a bold nail design!
---
10. Classy swirls
Keep your nails elegant with a few easy black-and-white swirls. Cute and not too hard to recreate, these nails are a great starting point for practising your nail designs. Why? Because there are no right or wrong ways to make swirls!
---
11. Crossword nails
Are you obsessed with crossword puzzles? Take your obsession a step further by recreating crosswords on your nails!
---
12. Feeling stripey
Stripes can get a bit too much when overused. Solve that issue by keeping all your nails plain, except for one on each hand. It's not too dizzying, yet it's still eye-catching!
---
13. Diamond pattern
Diamonds are a girl's best friend. While the expression may not be talking about this type of diamond, these nails are definitely lovable! Use a nail stencil to recreate this look perfectly.
---
14. Monochrome with a colored base
For a less monochrome nail look, use a subtle color for the base and add your black and white design on top. Choose any color that you want, but you've got to admit, this pale pink shade is oh, so pretty!
---
15. Fiery black & white
Add a fiery touch to your black and white nails by subtly adding fine lines of blue, orange and yellow. The contrast of the colors creates this mesmerising look!
---
16. Grunge marble
Marble always looks compelling no matter the occasion. Add some extra grunge for a cool effect!
---
17. Toadstool pattern
Looking for an original nail design? This interesting pattern is definitely all the way up there in terms of originality! And even though at first glance it looks pretty basic, up close you'll see there's a lot of detail.
The white edges are faded out giving the nails a softer, more 3D appearance. It's a great design for those looking to practice their nail technique.
---
18. Patterned French tips
Can you ever have too many French manicure ideas? I think not, so here's another one! This time, the tip has all the details, with multiple swirls inside.
This nail design may not be the easiest to achieve, but the results are well worth the extra effort!
---
My Thoughts
As you can see, black and white nails are far from boring! In fact, sticking to 2 contrasting colors opens up the doors to a whole array of new creativity and ideas.
It's the contrast that does it, you can apply these designs to any contrasting color combinations!
Looking for more nail inspiration? Check out these gorgeous purple nail ideas and red glitter ones! If you struggle with your nails constantly breaking, read these tips on how to grow strong nails.
Hollie xx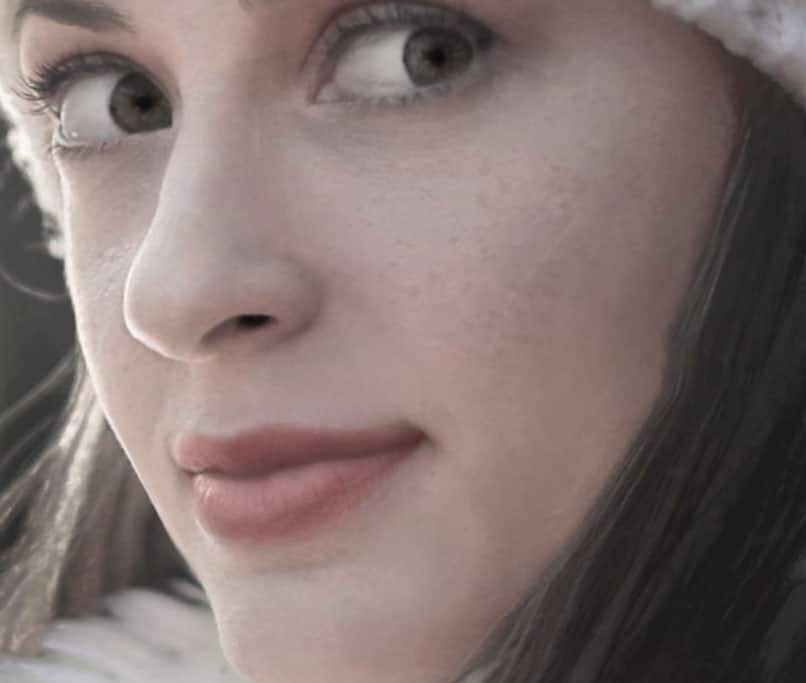 Hi, I'm Hollie, and I own BeautywithHollie.com. I love everything to do with beauty and love sharing my knowledge, advice, and beauty finds! Makeup and beauty are here to enjoy, and Beauty With Hollie is here to take the stress out of it!
---
---
Anastasia Beverly Hills bareMinerals Benefit Cosmetics Bobbi Brown CeraVe Chantecaille Charlotte Tilbury Clarins ColourPop Dermalogica Dior e.l.f. Cosmetics ELEMIS Estée Lauder Fenty Beauty First Aid Beauty Fresh Giorgio Armani Hourglass Jane Iredale L'Oreal Lancome La Roche-Posay Laura Mercier LORAC MAC Makeup Revolution Mario Badescu Maybelline Morphe Nars Natasha Denona Neutrogena NYX Origins Peter Thomas Roth Revlon Sigma Beauty Smashbox Stila Tarte Cosmetics The Ordinary Too Faced Urban Decay YSL