Everyone has gotta agree with me on this, no one likes wasting their hard earned money on a rubbish product. When I saw the Ziip Beauty Nano Current Skincare Device, my first thoughts were, my gosh- that's a lot of money. If this product doesn't work, that's a huge waste. So lets find out what it does and if it really does what it claims to do!
What is the Nano Current Skincare Device?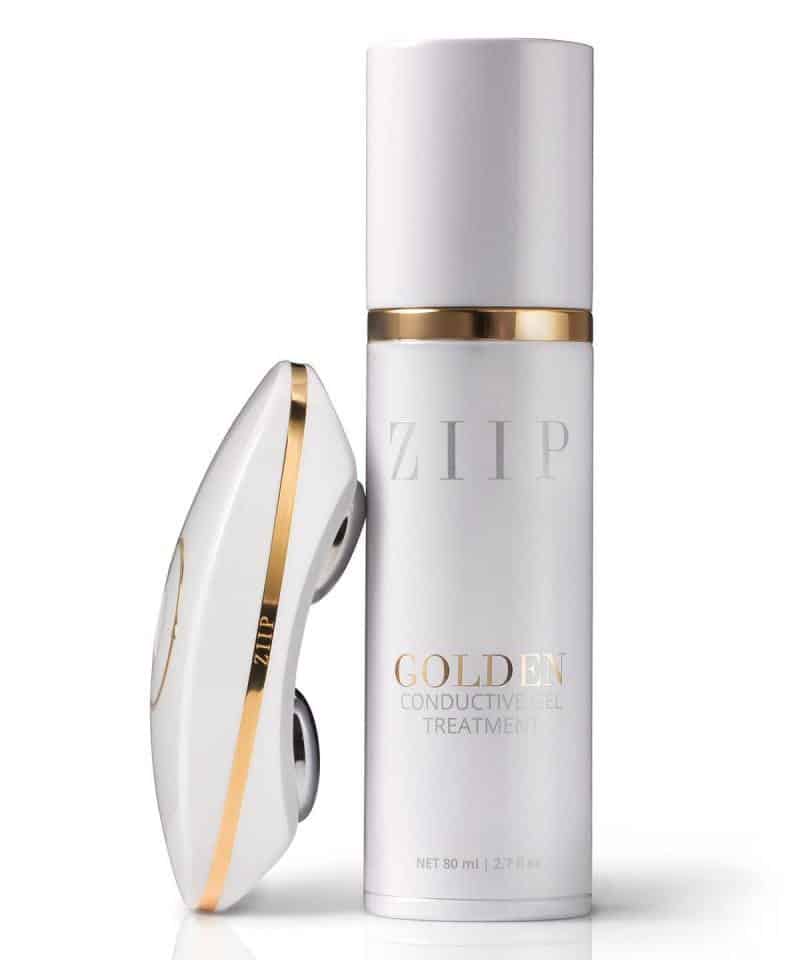 Before buying a product I'm sure you like to know exactly what it does. Especially when it has a price tag of £425/$495! Honestly, it was a slight struggle getting to the bottom of what the nano current does and how it achieves what it claims to achieve. However, I'm not one to give up, (at least I try not to!) so after a ton of researching nano currents I think I finally understand!
What does Ziip Beauty claim the device does?
The results you should see after using the Nano Current device is that your face should be energised. It should improve the firmness in your face and improve any lines and folds. It should also reduce dark circles under the eyes. Another result you should see is that your blemishes should clear up with the inflammation decreasing immediately after using the device. After 12 hours the blemishes should be at least 75% better. Pretty big claims, huh?!
How does it work?
The Nano Current Skincare Device sends small electric currents to your face. The currents stimulate a natural chemical in our skin called Adenosine Triphosphate (ATP). ATP is basically like a battery in your skin that releases energy. As we get older our bodies aren't as great at producing and storing ATP. That's where Nano currents come in. They increase the level of ATP in your body.
The Ziip device works in a pretty unique way. It looks like some futuristic computer mouse with a built in bluetooth which you connect to the Ziip Beauty app. With recommendations from your phone you can then select the setting of your choice. It comes with 7 different functions which they call electrical cocktails. The different cocktails you can chose from are Energize, Sensitive Energize, Instant Gratification, Vital Eyes, Total Clearing, Pigment Treatment and a Men's Treatment. Below you can see what each setting does. You can also use more than one setting to get astounding results!
What's in the box and how to use?
The device comes in a beautiful box which looks and feels expensive. The box comes with a Ziip device, an 80ml bottle of Golden Gel, a charger with a USB cable and wall adaptor, a travel bag, a cleaning cloth, user guide and illustrated instructions.
To use the device, download the app from iTunes and choose the treatment that you want. Once both the Ziip and the bluetooth are enabled, the treatment will get sent to your device. You'll see the device will start flashing and a tick will appear once the treatment has been sent. Before using the Nano current apply the Ziip Beauty Golden Conductive Gel Treatment that comes with the gel. It feels a bit like the gel in an ultrasound. Yes I know I'm a tad one track minded at the moment. I am pregnant after all! The gel isn't just to help the device work, its also extremely hydrating and has anti inflammatory and anti ageing effects.
The Negatives
My criticism is that the Ziip Beauty website should be far more informative than it is. They are trying to sell a high end expensive product with very little information on how exactly it works and what to expect when using the device. Everything seems a little secretive. Another thing that bothers me is that the padded travel bag could be a little nicer, for the price you pay for the device, a high-end travel bag shouldn't be too much to ask for. It does look kinda cheap.
Another minor issue is that the device is only iPhone and iPad compatible. No android yet, but hopefully it's in the making.
Overall Thoughts
People rave about the Ziip Beauty device, and it sounds like not for nothing! Many people have said that this is the solution to get amazing skin outside of a professional treatment. In fact, many beauticians use the device in their practise because they love the product so much! It seems the claims that it keeps wrinkles at bay really works! And as for clearing spots, people with lifelong acne say they could never go without it now. All in all, I'd say a pretty impressive product! I've definitely added it to my long list of beauty products that I still need to get:))
To get your hands on one, you can it buy online at cultbeauty.co.uk for £425/$495 (they ship international)
Do you own the Ziip Beauty Nano Current Device? If yes, what has your experience been like? I'd love to hear from you in the comments below!