What is Retinol For Skin and Do You Need It?
With the skincare industry booming, there is an overload of products and information. While this is amazing it is also more confusing. What ingredients and products are really essential? Retinol is one of those ingredients that has been creating a lot of noise recently. What is retinol and does your skin really need it?
Actually, retinol is completely dermatologist approved and backed by science to really be effective. You've probably seen in it all over social media, gurus and celebrities raving about it. With all that buzz with retinol, many of us are wondering what does it really do? What is retinol for skin?
We will tackle here everything about retinoids, from what they are to all the different types available.
What is Retinol?
Retinoid is the umbrella term for retinol products. They are essentially a vast family of ingredients that are derived from Vitamin A. They help the immune system, repair tissue damage and help with eyesight.
Adding retinoids into your skincare routine has tremendous benefits for your skin – firmer skin tone, smoother texture and a brighter complexion. There will also be an increase in collagen production and an increase in elastin production.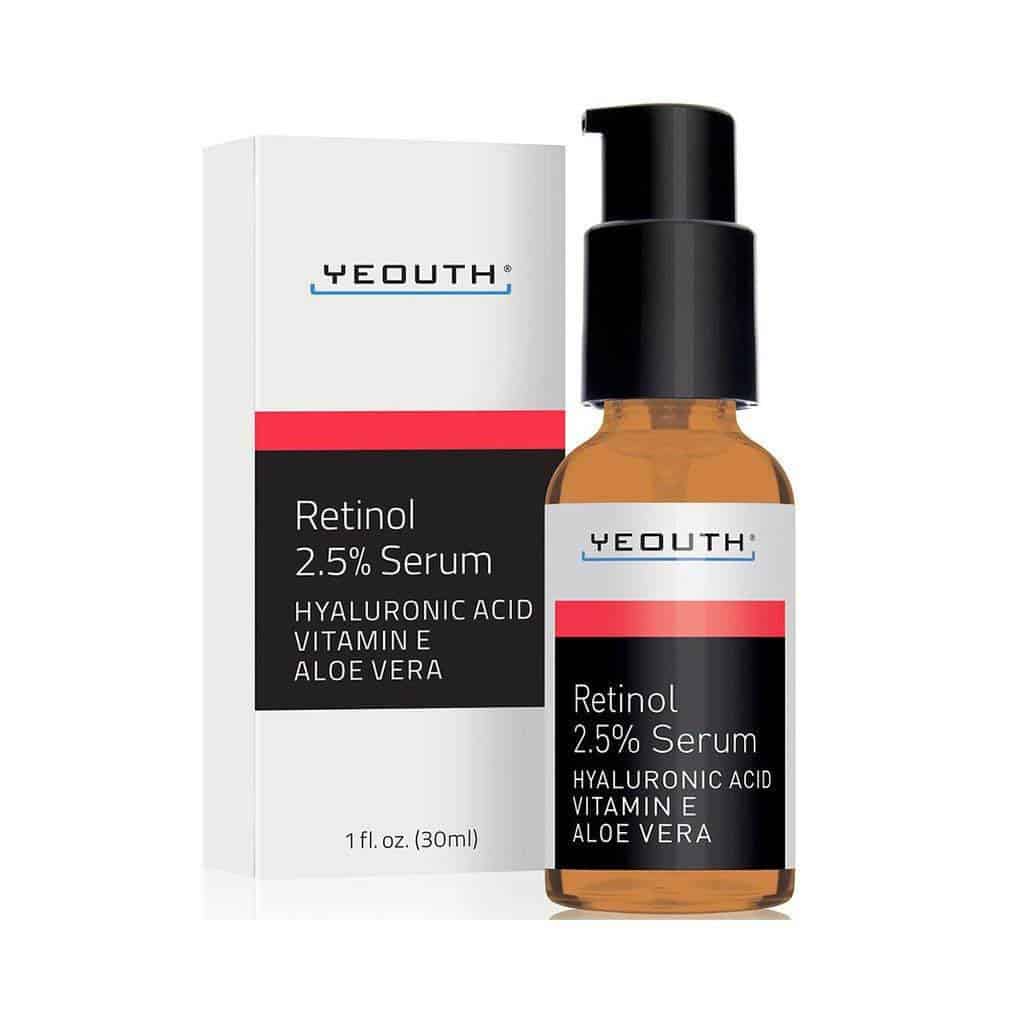 With all those benefits, retinoids are perfect for preventing and reversing signs of ageing. When you use retinoids or Vitamin A, it increases the skin cell turnover from the regular 30 days to 14 to 21 days. The process makes it easier for the skin to prevent acne and clear pores.
For skincare, Vitamin A and Retinoids are powerful ingredients and extremely useful to help improve the skin.
The Benefits:
Promotes skin cell renewal
Enhances collagen production
Alleviates Acne-Prone Skin
Unclogs and Clears Pores
Reduces Redness and Hyperpigmentation
I know it's almost hard to believe the magic that retinoid gives to the skin. But as mentioned earlier, retinoid is the most recommended and proven effective ingredient that dermatologists advise on incorporating into your skincare regimen.
Now, let's go over the two most common retinoids:
Retinol
Retinoic Acid (Retin-A or Tretinoin)
What is the difference between the two?
Retinoic Acid, which is Retin-A or Tretinoin, is the only type of retinol that you can instantly feel the good effects that it has on your skin. This is the purest and strongest form of retinoid – it directly stimulates cell turnover in your skin.
Retinol has the same benefits as retinoic acid. However, it is a weaker form of retinoid.
An excellent explanation on how Retin-A and Retinol differ, written by Angela Palmer on verywellhealth.com says, "Technically, retinol and Retin-A do the same thing. But retinol is much weaker than Retin-because it first has to be converted into retinoic acid in order to be used by the skin. Retin-A is retinoic acid, so it can be used directly by the skin as soon as it's applied. As such, Retin-A is much more powerful than retinol. Even the lowest strength Retin-A is stronger than the highest strength retinol product."
Comparing Retinoic Acids to Retinol, Retinoic Acids are a hundred times stronger than the average Retinol creams that you find over-the-counter or in products.
The other difference is that retinoic acid does not need to be broken down by the enzymes in our skin to work, whereas, retinol does. Retinoic acid has faster results compared to retinol.
With all that said, you only get retinoic acid by a prescription from a dermatologist because of its strength while retinol is much more accessible.
Check out the review on the retinol that changed my skin!
Retinol Broken Down
Retinol, as mentioned, is a form of Vitamin A. You will find it in many skincare products as well as treatments. It can help make your skin look brighter, and feel softer and smoother. It may also help in preventing fine lines and wrinkles.
How Does It Work?
Earlier, we mentioned that enzymes need to break down retinol since it is not in a retinoic acid form. As you apply retinol, the enzymes in our skin will first convert retinol into retinoic acid to render the retinol valid.
The process is not instant and may take a long time. Some factors come into play when retinol is being converted into retinoic acid, from the amount of retinol in the product to how long your product has been open. Also, the conversion rate varies from person to person, some convert fast, and some don't.
Compared to Retinoic Acid, Retinol is much milder, gentler and has fewer side effects. It also requires consistent use to really be able to see results. The more consistent you are with applying retinol, the better the results!
It is readily available over-the-counter, and skincare brands also offer products that have retinol in them.
Who is Retinol For?
Most dermatologists recommend adding retinol into your skin early to mid-20s. Starting to incorporate retinol into your skincare is a great preventative step against ageing.
Also, when you are in your mid-20s, your skin cell turnover starts to gradually decrease year by year. The older we get, the thinner the skin becomes because there is less production of collagen. Collagen is an essential skin-strengthening protein that gives us a radiant-looking complexion.
How To Choose The Right Retinol Products For Your Skin?
When you're starting out with retinol, it is vital to start with the lowest percentage of retinol to allow your skin to adjust to it.
If your aim is to improve your skin and prevent ageing, find retinol in the ingredients of serums, creams and moisturisers. Note that 'retinol' may not be the name on the ingredients list.
Other names for retinol are:
retinal
retinyl palmitate
retinyl acetate
retinyl linoleate
Note the order of the ingredients of the product that you're interested in. The ingredients in skincare products are listed from the largest amount of the particular ingredient to the least amount.
In other words, the higher the ingredient is on the list, the more retinol that product has. If retinol is listed last, it most probably is low in retinol and won't be as effective.
Guidelines for Retinol Use
I know we talk about how great retinoids are and the excellent benefits that it offers our skin. But with every good, there is always a smidgen of bad. There are quite a few things to bear in mind when using retinol.
Adjustment Period
Retinol is not something you can immediately use daily in your skincare routine. You have to add it into your routine gradually and have a rest in between uses, especially if you are a beginner.
For example, use your retinol product for 1 night and take 2 days off without it, then apply it again after those 2 days. If you have more sensitive skin, you can try once a week and then twice a week after 2 weeks.
Apply Sunscreen Constantly
Even without retinol, you should be protecting your skin with sunscreen religiously. As you add retinol to your skincare, it increases the skin's sensitivity to the ultraviolet rays of the sun. If you apply retinol during the day, it is best to follow it up with sunscreen to prevent pigmentation and brown spots.
Night Time Routine
Retinol is more suitable to be used at night. Since retinol makes your skin more sensitive to the sun, the benefits of retinol will be inactive when exposed to the sun rays.
Consider Your Skin's Needs
For mature skin, it is good to go to the dermatologist and request a prescription for Retin-A since it is a lot stronger, it is more suited for those who have mature skin, adult acne and target fine lines and wrinkles.
For the early-mid 20s, retinol will suffice for your skin needs. Retin-A may be too strong for younger skin.
Don't Overuse
If you overuse retinol, it will cause your skin to get really dry, flaky and also cause irritation, so use with care!
How Do You Use Retinol?
As mentioned, retinol is something that you need to be careful when adding to your skincare routine. But here are the methods that you can use when applying retinol.
Method 1
Step 1: After cleansing, make sure that your face is completely dry. Your skin should not be damp or when because then the retinol will absorb deeper into the layers of the skin which may increase the potential of irritation. 
I suggest waiting for at least 2 to 5 minutes for your face to be 100% dry before applying retinol. If you have more time, a 15-minute interval would be even better.
Step 2: Take 2-3 drops of the retinol and apply upwards and evenly on your face.
Step 3: Quickly follow it up with a moisturiser to rehydrate your skin.
If you have sensitive skin, you can try the next method that will be more suitable for your skin.
Method 2
Step 1: Wash your Face
Step 2: Moisturise your face
Step 3: Let the moisturiser sit on your face for 30 minutes to let it fully absorb. This acts as a barrier to your face so the retinol won't be as strong.
Step 4: Apply your retinol evenly.
Although there may be side effects of dryness and peeling, remember that this is just a part of the process and as your skin gets used to it the side effects go away.
My Final Thoughts
Well, I know that's an overload of information! But it's all you need to know about what retinol is for the skin and how to use it to get the best results without damaging your skin.
I think retinol is a powerful ingredient that everyone should try. Especially for those who are in their mid-20s, it is better to start taking care of your skin now so you will have better skin in the future. This will be a considerable preventative measure for ageing, as well as keeping your skin healthy.
It's not too late to use retinoids either, for the mature, you have the option for Retin-A to help with collagen production. This will fight ageing a lot more.
With all that said, make sure to take note of the guidelines when it comes to retinoid usage. There will be better results if you follow through carefully and you will have a better experience with retinol.
Do you use retinol? Do you love it or is it something you're having a hard time liking?
Hollie xx
---
---
Anastasia Beverly Hills Benefit Cosmetics Bobbi Brown Chantecaille Charlotte Tilbury Clarins ColourPop Dermalogica Dior Dyson ELEMIS Elf Cosmetics Estée Lauder Fenty Beauty First Aid Beauty Fresh Hourglass Huda Beauty Jane Iredale L'Oreal lancome La Roche-Posay Laura Mercier LORAC MAC Makeup Revolution Mario Badescu Maybelline Molton Brown Morphe Nars Natasha Denona Neutrogena NYX Origins Peter Thomas Roth Revlon Sigma Beauty Smashbox Stila Tarte Cosmetics The Ordinary Too Faced Urban Decay YSL
---