It's All About Diet & Lifestyle: Ways to Boost Your Immune System
While our scientists are racing against time to create a vaccine for the insidious COVID-19, you and I can help them and buy them time by keeping our immune systems in check. It's also a good reason to start looking after your overall wellness. After all, good inner health results in better physical health and boosting your immune system does just that!
Not everyone is biologically inclined to have amazing immunity or genetics. But each of us is responsible for maintaining the best health we can possibly have. Don't we owe that to ourselves?
Many aspects of our lives affect our overall health and immunity. Which is why the best way to boost our immune system is all about implementing good changes.
Awareness & Strengthening Our Immune Systems
Different aspects of your life directly impact your immunity as a whole. It's called a system and everything is connected. You may be getting enough sleep, or eating right, but what if you're not exercising? What if you're always tired? Or that you're not taking supplemental vitamins for what you lack?
The steps you're taking to proactively protect yourself are all equally important and worthy of attention. The fact that you are reading this means you're on the road to recovery, even before actually getting sick. So give yourself a pat for looking out for yourself.
Activities that Strengthen Our Immune Systems
Exercise Regularly
Some of my friends who are personal trainers are quick to remind that, at the moment, it doesn't matter if you're doing a lazy or a quick workout. As long as you are working out. Working out causes your antibodies to become more efficient in rooting out bacteria and viruses. The quicker they work, the quicker your immune system will respond.
This doesn't mean that you need to overexert yourself. The news that we're hearing at the moment is already mentally stressful. So keep it light and moderate to avoid adding unnecessary stress.
If you're really pressed for time, why not make your cleaning routine and chores your actual workout. Stretch out your joints a little more. Squat when you're picking up things off the ground. Lift your arms, not your hands. And so on. It will help your chores go quicker as well as adding vital exercise. It's really a win-win!
Make a routine set out of mopping your floors. There are plenty of ways to turn cleaning into a proper workout routine. Be creative and have fun!
Sleep Rewardingly
You hear and read all the time that lack of enough sleep makes you dysfunctional. However, much we wish it wouldn't be true, unfortunately, it is the reality of life! When you don't sleep enough, you don't give your body the recharge that it needs, this makes your body produce the stress hormone called cortisol. And it this hormone that suppresses your immune system. A suppressed immune system is as good as you taking a selfie on a 1% battery charged phone.
Experts suggest sleeping at least 7 hours a day. Try to add in some cat naps during the day if you can. It will really help in balancing the stress and coping up with the extra work we're all having lately.
Just remember to also have an optimal sleeping environment and proper sleeping habits too so it actually counts as rest. Make your sleeping environment cosy and free of screens. Make your bedroom a haven that you can unwind and relax in!
Our Immune System is Reinforced with the Right Food
What Your Immune System Doesn't Need
I recommend keeping away from empty calories, home quarantined or not. Chips, junk food, sodas, candy sweets, and fast food are only good for sabotaging your health and immune systems. And you won't really get any nutrients or vitamins from them. Just carbs, diabetes, and a whole range of other complications.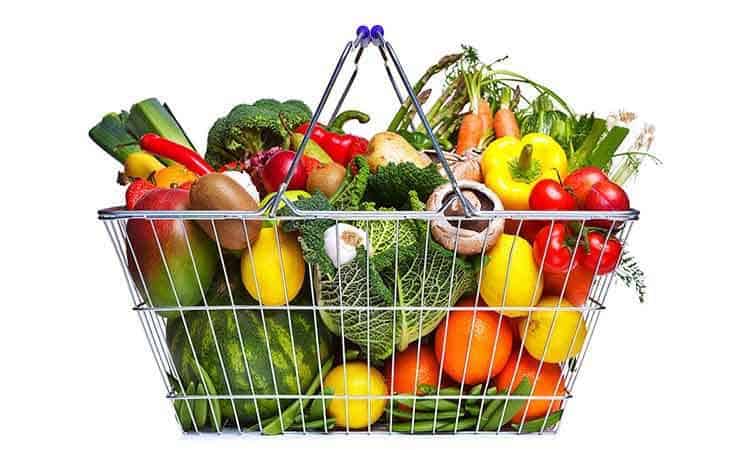 In the place of junk food, stick to healthier options like fruit and vegetables! There are plenty that can satisfy your cravings and at the same time, satisfy your immune system.
Fill in the Gaps with Supplements
Several studies out there warn that a lot of the herbal supplements in the market clearly have no proof that they actually help the immune system at all.
But it has been noted that if you know you have particular micronutrient deficiencies, then it's good advice to take vitamins for those.
A simple example would be for those who are anaemic, you'll be prescribed with iron supplements. A simple blood test can show you where you are deficient and which supplements you should take.
Read how vitamin D and vitamin B12 changed my life!
Your body requires various nutrients for its different organs to function well. If one department is running low, it can affect the others. Help yourself by providing your body with enough supplies so it can function properly without interrupting the balance.
Revitalizing Social Practices for a Better Immunity
A Healthy Mind Breeds A Healthy Body
Make sure your time is spent invested towards worthy and meaningful actions and keep all stresses at bay. Whether you're cooking, working, or just simply bonding with your family. Your immune system loves it if you're enjoying what you do. Because it means your secreting happy hormones. And when you've got them, it's like feeding your immune system with its favourite snack.
Your end goals. That is what will keep your minds happy and healthy to back up your immune systems.
Change & Adjust for the Better
One thing this pandemic has proven is that we're capable of adapting when dire situations arise and that is something we should all be proud of.
All in all, you don't need a pandemic to remind you not to take your health for granted. Every day is a chance to help boost your immune system.
Bond with your loved ones and sleep plenty. Do lots of activities together that benefit everyone in the household.
Live knowing that there are better days ahead. That's philosophically the best way to boost your immune system. And remember we can get through these tough times, the worst thing you can do is to give up, so hang in there!
Hollie xx
---
---
Anastasia Beverly Hills Benefit Cosmetics Bobbi Brown Chantecaille Charlotte Tilbury Clarins ColourPop Dermalogica Dior Dyson ELEMIS Elf Cosmetics Estée Lauder Fenty Beauty First Aid Beauty Fresh Hourglass Huda Beauty Jane Iredale L'Oreal lancome La Roche-Posay Laura Mercier LORAC MAC Makeup Revolution Mario Badescu Maybelline Molton Brown Morphe Nars Natasha Denona Neutrogena NYX Origins Peter Thomas Roth Revlon Sigma Beauty Smashbox Stila Tarte Cosmetics The Ordinary Too Faced Urban Decay YSL
---