Vitamin E Benefits for The Skin and Why You Need It In Your Skincare Routine
We're finally down to the last vitamin in our vitamin series. If you have been following my blog, over the past few weeks we covered all of the vitamin ingredients for skincare. We've covered vitamin A, vitamin B, vitamin C and now, we're up to Vitamin E! One of the most popular vitamins for skincare!
Vitamin E is the most common vitamin found in our skincare. If you look around the skincare aisle in your favourite drugstore, I guarantee that there will be quite a few skincare products with Vitamin E plastered on them.
If you're like me, you're probably wondering what this bestselling vitamin actually does. Let's explore the wonders of Vitamin E and find out what Vitamin E is all about, what its benefits are and which skin types and issues can benefit from it the best.
What is Vitamin E?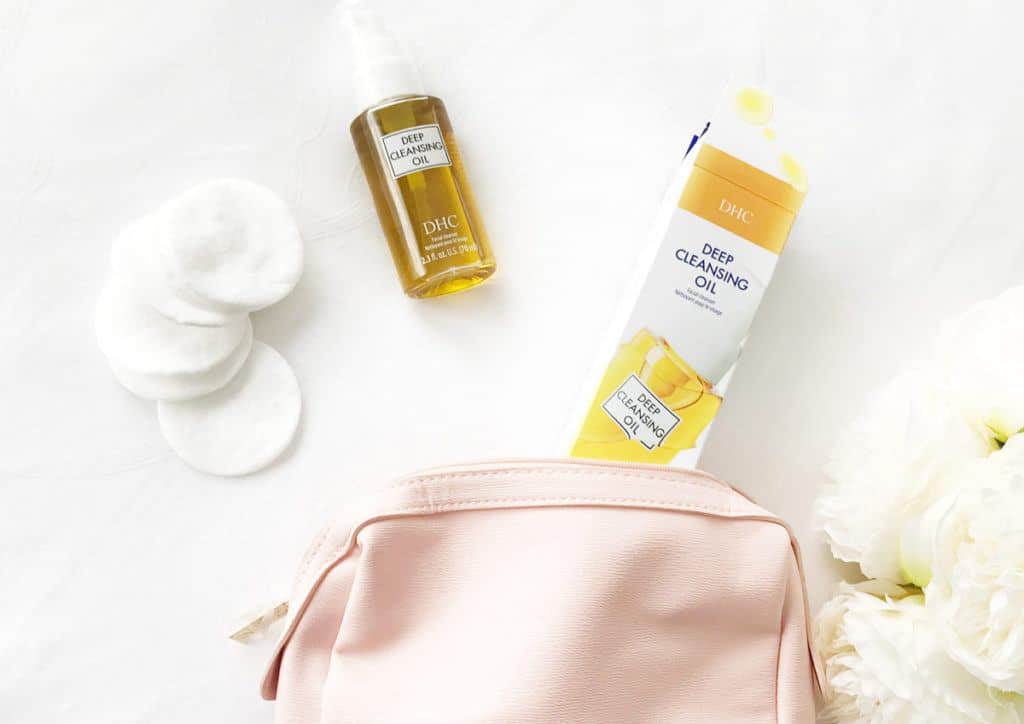 At face value, vitamin E refers to a family of oil-soluble anti-oxidants of about eight different types. It is fat-soluble and oil-soluble that has anti-inflammatory properties. 
Like other vitamins, vitamin E can be found in food as well as many supplements. Most importantly, vitamin E is also found in our bodies. Vitamin E is oil soluble just like vitamin A, which means that they both can combine, dissolve or penetrate deeper through oils in the skin.
Different Types of Vitamin E
As mentioned, there are eight different types of vitamin E. The most important to note and most common form of vitamin E that you see in skincare is alpha-tocopherol or tocopheryl acetate. You can find this in cleansers, moisturisers and serum. In fact, alpha-tocopherol or tocopheryl acetate is the only vitamin E that the body recognises.
Vitamin E can be synthetically or naturally derived. The most notable forms are dl-alpha-tocopherol, dl-alpha-tocopherol acetate, d-alpha-tocopherol, and d-alpha-tocopherol acetate.
You will know if the product is derived from natural sources if there is a "d" prefix, while synthetic-based has a "dl" prefix.
If you skim through ingredients lists of products, you will likely find alpha-tocopherol or tocopheryl acetate on it. Sometimes they don't indicate whether it is derived naturally or synthetically, although it would be nice if they would!
Natural forms are a lot more effective than synthetic ones, however, they all have the same functions and anti-oxidant properties. 
How Does Vitamin E Work in Our Bodies?
Our sebaceous glands in our pores produce and accumulate vitamin E or alpha-tocopherol. Basically, sebaceous glands produce sebum which is an oily substance that our bodies make naturally to moisturise and protect our skin.
This sebum then combines with vitamin E and carries it through the tiny hair on our faces and out to the surface of our skin. Since sebum contains squalene, cholesterol and triglycerides, they all work together to naturally nourish and moisturise the skin. It also helps as a shield to protect the skin from harmful things in the environment, such as UV Rays and free radicals.
What are the main benefits of Vitamin E?
Vitamin E's three main benefits are anti-oxidant, anti-inflammation and anti-ageing.
Anti-Inflammatory
Vitamin E serves well for those who have dry or atopic dermatitis. It is a great healing ingredient for anyone suffering from dryness, irritation and flakiness. It helps the skin to be moisturised and supple. I highly recommend adding it to your skincare routine in the winter months, that's when we all suffer from drier skin.
How exactly?
Since people with dry complexions have a compromised skin barrier, they are more prone to inflammation and irritation. If you do have dry skin, you may be familiar with flare-ups from many different factors such as weather conditions or certain ingredients in products.
This is because the skin's layers are broken and cracked. The skin is not able to give a stronger protective barrier as there is not enough sebum produced to nourish the skin.
Adding Vitamin E into your skincare will assist the skin to keep the fatty and lipids at an optimum level. It will also help seal the cracks on the skin barrier that caused the moisture loss.
Anti-Oxidant
How do we protect our skin from the environment and free radicals? Anti-oxidants! By now, we all know that vitamins A, B and E are potent oxidants, and vitamin E falls into that category too.
That's why we are always reminded to take our vitamins. Ultimately, they are essential for our bodies as well as our skin. When anti-oxidants such as vitamin E is absorbed by our skin, it neutralises the free radicals in our bodies. In turn, it protects our skin from the harsh UV Ray lights that causes photodamage as well as other free radicals.
Anti-Ageing
Research has proven that there are significant benefits of vitamin E in skincare. Its has the ability to absorb energy from UV light and protect the skin from free radical damages. These harsh rays and free radicals are a massive reason for prematurely ageing skin.  
When we age, there is a gradual reduction in sebum production in our skin. That is why the skin tends to be drier than mature skin as it loses its moisture, elasticity and the ability to protect itself. 
Vitamin E prevents wrinkles and ageing, keeping it firm and moisturised.
Who Should Use Vitamin E?
Well, the answer is simple, those with dry skin!
If you are suffering from dry skin, atopic dermatitis or eczema, you can significantly benefit from Vitamin E.
Vitamin E is oily in nature and can be quite thick and heavy, especially in its pure forms like oils or capsules. This will help in adding moisture into extremely dry areas where it needs the extra boost.
People with oily skin should try and avoid Vitamin E, simply because oily skin naturally has higher levels of vitamin E. Since Vitamin E is an oily and heavy substance, adding this to oily skin will only cause more clogging to the pores.
How To Use
Incorporating vitamin E into your skincare is easier compared to vitamin A and C. There are many vitamin E skincare products like cleansers, serums and moisturisers.
Don't pair vitamin E with vitamin A or retinol as it may cause irritation, especially for sensitive skin.
Vitamin E + Vitamin C
Vitamin E and vitamin C are the best vitamin combinations for your skin. They both help stabilise each other and help with the regeneration of the production of vitamin E. Both of these vitamins strengthen the skin barrier, evens the skin tone and brightens a dull complexion.
Vitamin C works on the surface level of the skin while vitamin E goes deeper into the pores, making these a perfect combination to work together on the skin. Adding sunscreen into the picture will also give four times more protection against the sun compared to only wearing SPF.
Product Recommendations
The DHC Deep Cleansing Oil has been a cult-favourite and is the brand's best-seller, as well as one of my all-time favourites! Check out my full review! This Cleansing Oil is rich in emollient olive oil, which is very velvety to the skin. It removes everything that accumulates over the day including the most stubborn waterproof makeup! I can't recommend this cleanser enough!
With only eight ingredients including vitamin E, this cleanser oil deeply nourishes the skin and it's safe for sensitive skin too.
Disclaimer: As an Amazon Associate I earn from qualifying purchases on Amazon and other affiliate programs. This means on some purchases, I make a commission. It doesn't mean you spend more, it simply allows me to keep this blog going!
The Derma E Vitamin E Moisturising Cream is an affordable multi-purpose cream! Apply this to any dry areas for some added moisture and hydration.
This cream is very creamy and rich. It is quite thick as you scoop it out but what's lovely about this is it feels lightweight as you apply it on your skin. This is perfect to put on before bedtime so you can really let the product sink into your skin.
Recap
Since we've come to the end of the vitamin series for skin, I have put together a chart so you can see which vitamin you need for your skin!
| | | | | |
| --- | --- | --- | --- | --- |
| | Skin Type | Adjustment Period | Benefits | Stability |
| Vitamin A | Any Skin Types – sensitive skin should be a little careful | Yes | Anti-Ageing | No |
| Vitamin B | Any Skin Type | None | Hydrating and Moisturising | Yes |
| Vitamin C | Any Skin Types – sensitive skin should be a little careful | Yes | Brightening | No |
| Vitamin E | Dry Skin | None | Nourishing Dry Skin | Yes |
Read more on vitamins: Vitamin A, Vitamin C, Vitamin B
My Thoughts
Wow, that's a wrap on our vitamin series! It's been an exciting ride for me to go through these powerful ingredients that can help our skin so much!
As I always say, it is essential to understand and learn the ingredients that we put on our face. When tackling skin conditions, whether it's dryness, oiliness, acne or anti-ageing – we need to understand our skin in order to help it in the way that it needs!
What are your thoughts on Vitamin E? Do you already incorporate it into your skincare routine?
Hollie xx
---
---
Anastasia Beverly Hills Benefit Cosmetics Bobbi Brown Chantecaille Charlotte Tilbury Clarins ColourPop Dermalogica Dior Dyson ELEMIS Elf Cosmetics Estée Lauder Fenty Beauty First Aid Beauty Fresh Hourglass Huda Beauty Jane Iredale L'Oreal lancome La Roche-Posay Laura Mercier LORAC MAC Makeup Revolution Mario Badescu Maybelline Molton Brown Morphe Nars Natasha Denona Neutrogena NYX Origins Peter Thomas Roth Revlon Sigma Beauty Smashbox Stila Tarte Cosmetics The Ordinary Too Faced Urban Decay YSL
---