Urban Decay Stoned Vibes Holiday Collection Review
With Christmas right around the corner, well, for makeup brands it is anyway! It's time for them to show off and do their best, the biggest release of the year.
Each and every year I get surprised by the creativity and innovation of the holiday releases. The holiday releases have just started to trickle out and I'm already blown away!
Urban Decay has really outdone itself with its new Stoned Vibes Collection. Especially the packaging, but we'll get to that in a minute!
In general, I'm a huge fan of Urban Decay, my favourite products of theirs are the All Nighter Setting Spray, the Eyeshadow Primer Potion, the Stay Naked Foundation, the new Hydromaniac Tinted Glow Hydrator and many more. In short, I love their makeup and the Stoned Vibes Collection fits right in!
Urban Decay Stoned Vibes Collection
The Stoned Vibes Holiday Collection consists of a beautiful, dazzling eyeshadow palette, 4 full-sized 24/7 Glide-On Eyeliner Pencils, a full-size Stoned Vibes Highlighter and 4 full-sized Stoned Vibes Lip Gloss.
You can buy them all separately or in one gift box. The collection is all vegan and cruelty-free.
Urban Decay Stoned Vibes Eyeshadow Palette
The heart of the collection is this stunning eyeshadow palette! They say don't judge a book but its cover, but I gotta admit it's pretty hard in this case.
If you want to get into the spirit of the holidays, there's really no easier way to do it than with this eyeshadow palette! The packaging is one of the most beautiful eyeshadow packagings I've ever seen!
It has a 3D stoned effect that brings the whole palette to life. Whoever designed this packaging is clearly very talented at what they do!
The colours of the 3D stone match the inside of the palette to a T! It literally tells the whole colour story of the shades.
The Stoned Vibes Eyeshadow Palette comes in 12 beautiful shades. There are 8 creamy shimmers and 4 soft mattes.
Like the rest of the collection, this eyeshadow palette is vegan. The formula of the shades is just so lovely. They are highly pigmented with very little fallout!
This palette is ideal for evenings out and parties. With the 8 shimmery colours, the looks you can create are endless. That being said, the 4 mattes will come in handy for any look really, the colours are lovely and versatile.
While the main vibe of the palette is for evening wear, you can still get use out of it for day wear.
Stoned Vibes 24/7 Glide-On Eyeliner Pencil
These limited edition waterproof eyeliner pencils are dream eyeliners for those who love a bit of colour to their eyeliner. The colours fit in with the eyeshadow colour scheme and are great picks! They will take any look from drab to fab!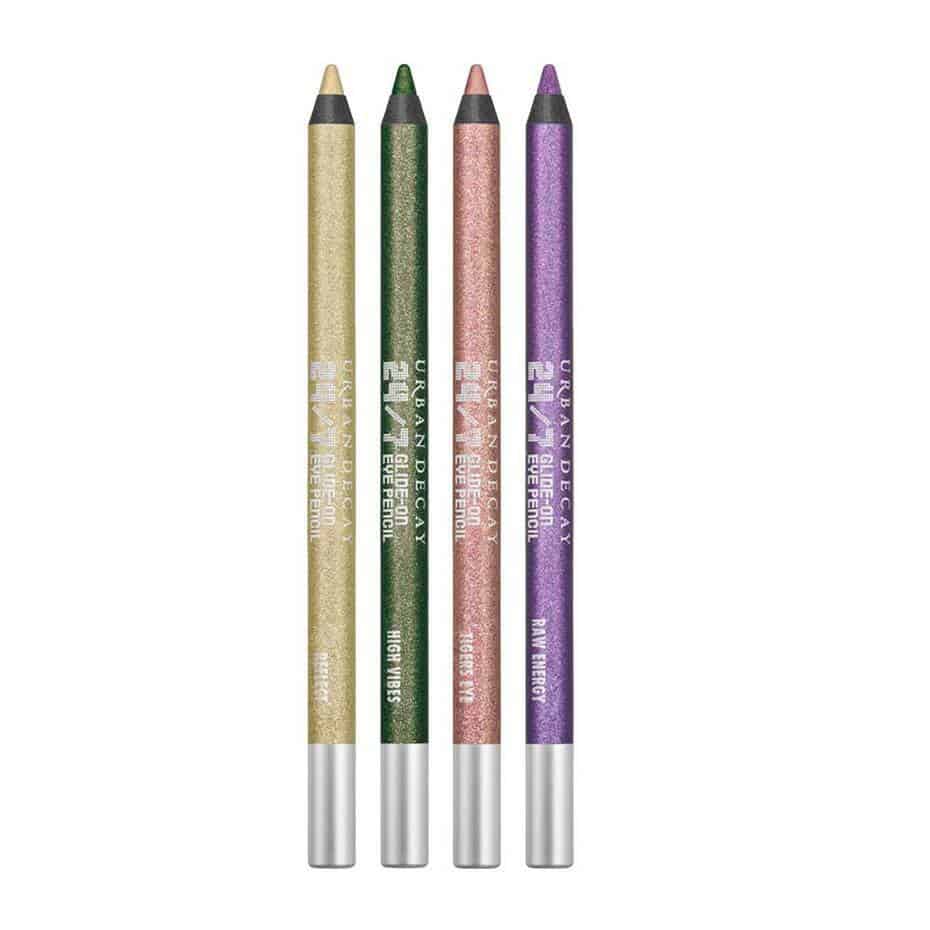 The formula is really creamy and soft, and also glides on the skin super easily. Made with hydrating ingredients like vitamin E and jojoba oil you can be sure your eyes will be well looked after with these eyeliners.
The eyeliner comes in 4 colours:
High Vibes: This is a dark olive green metallic shade. It would do some serious popping on blue eyes!
Tiger's Eye: This is a beautiful muted pinkish/beige shade.
Raw Energy: This shade is a deep purple shade.
Reflect: This is a gold/yellow shade.
If you love these eyeliners, but don't love wearing coloured eyeliner, there's still plenty of use you can get from these pencils. They are not limited to being used as eyeliner. You can also use them as part of your eyeshadow for an intense burst of colour. They are really easy and soft to blend with.
Stoned Vibes Multidimensional Lip Gloss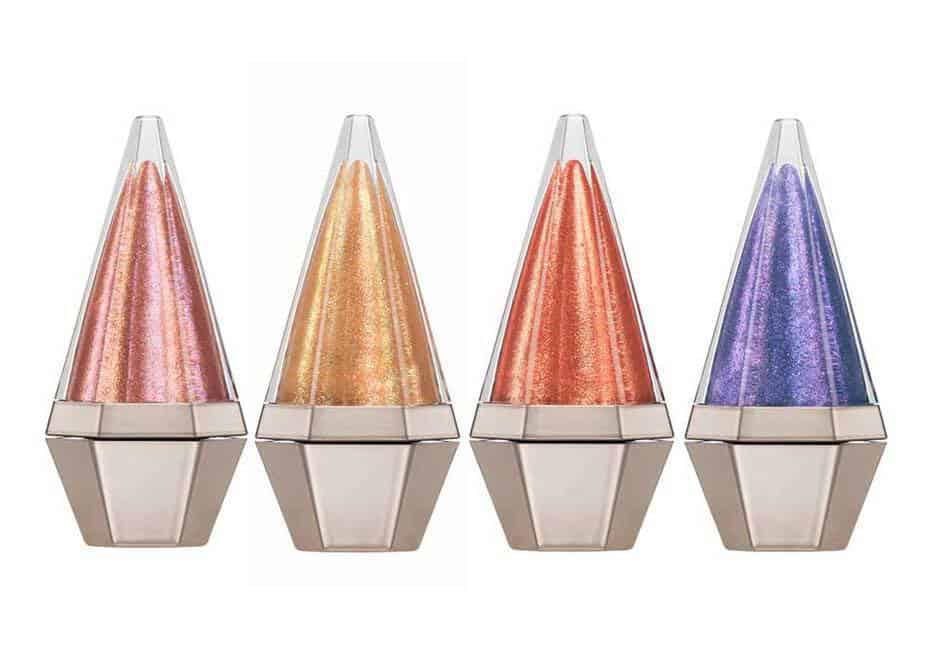 Where do you begin to talk about packaging when the packaging is this great? It's not often that I'm short on words but these lip glosses have done that to me.
You can see serious thought went into the packaging. Everything fits into the Stone Vibe theme down to the packaging of these lip glosses.
However, their fabulousness doesn't stop there. These lip glosses are just as great inside as they are on the outside.
One of my biggest pet peeves with lipgloss is that they feel so tacky on the lips. Many lip glosses come off my lips after only 5 minutes of wearing them.
Eventhough these lip glosses have an intense shine, they never feel tacky, or sticky. Aside from that, they have a lovely vanilla-mint scent which makes it all the more appealing!
The lip glosses come in 4 shades:
Mercury RX: This is a shimmery purple.
Power High: This is an intense shimmery orangey-red.
Light: Exactly as it sounds, this is a whitish iridescent shade.
Vibes: This is a pinky shimmer with red and orange tinges.
Is any shimmery collection ever complete without a highlighter? I think not and clearly, Urban Decay think the same;)
The packaging of the highlighter is simple, yet practical. Once you open it though, the highlighter makes up for the simplicity of the packaging!
The stone effect of the packaging of the eyeshadow has been reused, this time on the product itself. The highlighter is a bed of stones that are glimmering and glittering while waiting to be used.
The highlighter has a buildable rose-gold glow. You can apply it to wherever you feel needs that extra sparkle!
My Thoughts
Urban Decay sure knows how to make big releases and the Stone Vibes Holiday Collection is no exception. Everything from the colours to the packaging to the shimmering ties in perfectly with the theme. You can see a lot of thought and effort has gone into this collection.
Is this collection for you? It's clear this collection is made for the holiday and is best suited for parties and the like. Because of all the glitter, I think it's suited to a younger crowd, i.e. under 50. But hey, if you love glitter and you're over 50 go for it! You will love this collection.
Check out some other new makeup releases here
The only negative I can think of is the price. But like all Urban Decay products, they are generally on the pricier side.
The reason I would hesitate with this collection is that to spend so much on makeup when it's only for one type of occasion seems excessive. Then again, nowadays anything goes!
Urban Decay Stoned Vibes Holiday Collection has been discontinued.
Hollie xx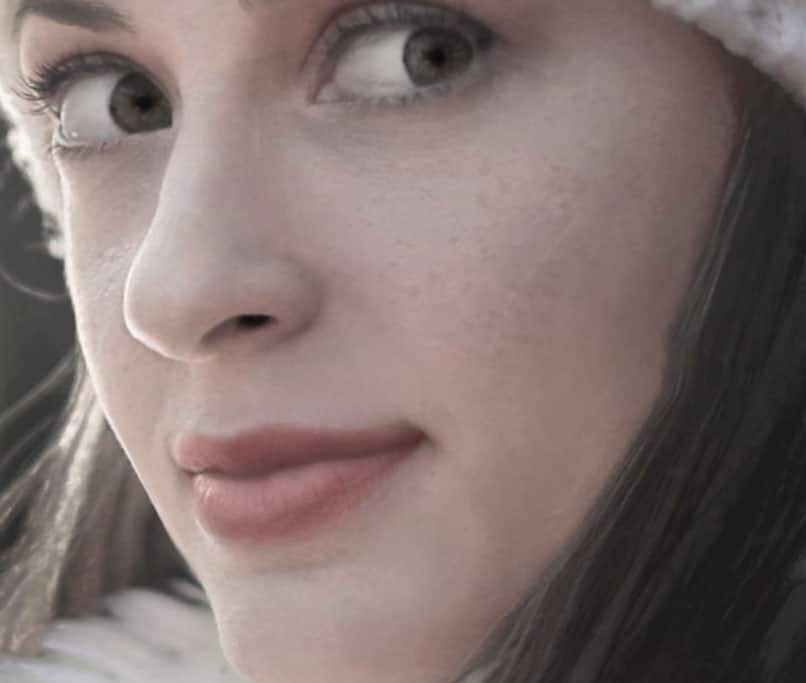 Hi, my name is Hollie, and I own BeautywithHollie.com. I love everything to do with beauty and love sharing my knowledge, advice and beauty finds! Makeup and beauty are here to enjoy, and Beauty With Hollie is here to take the stress out of it!
---
---
Anastasia Beverly Hills Benefit Cosmetics Bobbi Brown CeraVe Chantecaille Charlotte Tilbury Clarins ColourPop Dermalogica Dior ELEMIS Elf Cosmetics Estée Lauder Fenty Beauty First Aid Beauty Fresh Hourglass Huda Beauty IT Cosmetics Jane Iredale L'Oreal lancome La Roche-Posay Laura Mercier LORAC MAC Makeup Revolution Mario Badescu Maybelline Morphe Nars Natasha Denona Neutrogena NYX Origins Peter Thomas Roth Revlon Sigma Beauty Smashbox Stila Tarte Cosmetics The Ordinary Too Faced Urban Decay YSL
---