Top Makeup Mistakes to Avoid
Are you frustrated with how your makeup turns out? Do you expect it to look amazing and flawless, but somehow it doesn't? Don't worry, you've come to the right place. Chances are it has little to do with your makeup and a lot to do with how you're applying it.
I've put together the top makeup mistakes to avoid and why you should avoid them. With a few tweaks to your makeup routine, you'll have flawless, beautiful makeup every day.
Top Makeup Mistakes to Avoid
Don't Skip the Primer
This may seem to you like another unnecessary step in your makeup routine, but…WRONG. This is probably the most important step in your makeup routine. Without a primer, your makeup is not going to look flawless. It simply can't. Priming evens out the skin tone so that there's no discolouration or patches and it creates a smooth surface to apply your makeup on. A primer creates a barrier between your skin and your makeup. This is essential to do, otherwise, your makeup will be absorbed into your skin and the result will be a patchy discoloured look. So yes, priming is a necessity and essential to having flawless makeup. Please, don't skip the primer. My favourite primer is Nude by Nature Perfecting Primer. You can read my review on it here!
Never use a Beauty Blender Dry
If you haven't tried a beauty blender what are you waiting for? It is hands down the best way to apply foundation for a flawless look. I am obsessed!
A small (or not so small) mistake that people make when using the beauty blender is that they use it dry. This is a bad idea for more than one reason. When you use it dry, all the products you are using will be absorbed into the beauty blender. Not only will you be wasting a ton of product but also the blender doesn't apply as well when it's not moist. Another point to watch out for when using a beauty blender is to tap it onto your skin as opposed to rubbing it. This creates a finer and more flawless look.
Continue Your Foundation Down Your Neck
Not continuing your foundation down your neck is one of the biggest mistakes in makeup. When you stop your foundation by your jaw, you are leaving a distinct line, which looks very unnatural. The trick is to continue your foundation down your neck a bit to blend it in. Don't forget the same applies to your ears. Dab your foundation around the ears and make sure to blend, blend and blend! Oh, and blend some more!
Use a Setting Powder
Applying makeup without using a setting powder, is like trying to turn on a light switch with the electricity switched off. There is no way the light will work. So too, with makeup, you need the setting powder to hold your makeup in place all day. Otherwise, it will be gone rather quickly. Aside from helping your makeup stay in place longer and better, setting powders also keep your foundation from going shiny and streaky throughout the day.
A small tip for applying your setting powder is not to wave the brush all over your face for 2 seconds. Instead, lightly tap the setting powder onto your face and watch out for those areas that need more of it, like the t-zone.
Don't Use The Same Brush For All Your Makeup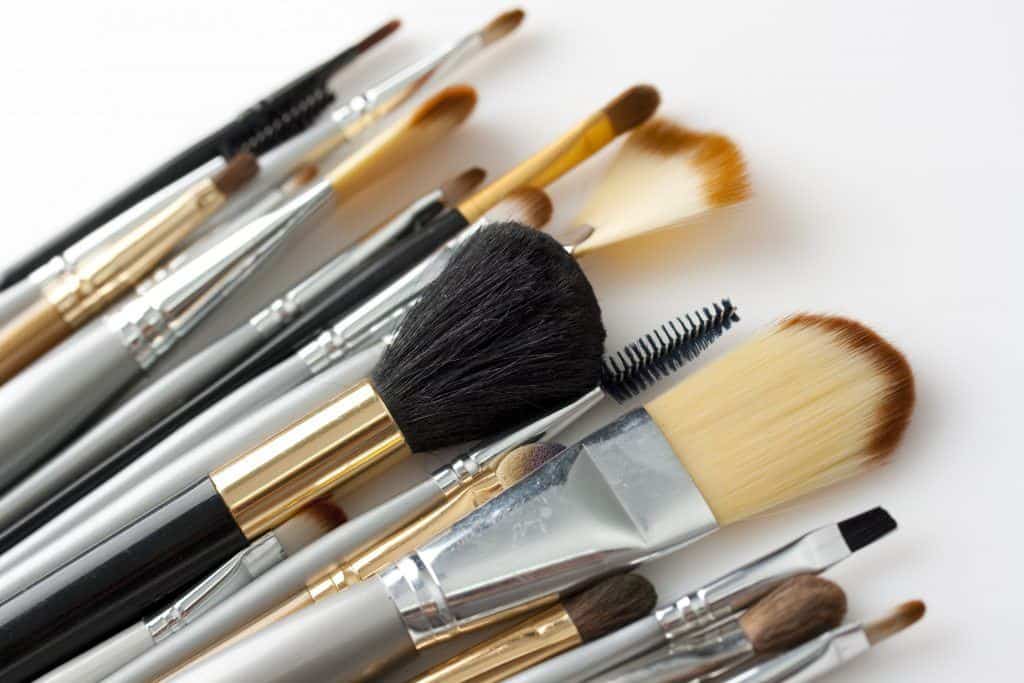 A makeup brush that you use to create a smokey eye should not be used for concealer. Really, it's a no-no. You should have designated brushes for each different makeup role. This way when you apply concealer, you will only get concealer and not dark eyeshadow with it. So go out and invest in a makeup brush set. I've reviewed here cheap makeup brush sets that are of amazing quality.
Wash Your Brushes Frequently
Clean brushes do a much better job of applying makeup than dirty ones. Dirty brushes have a buildup of bacteria which causes breakouts. In a perfect world, your brushes should be washed after every use. However, realistically speaking, most people don't, including myself. I'm too lazy;) However, I push myself to clean them at least once a week and I'm trying to get to the stage where I clean them every other day! #Makeupgoals:)
Over Shading Your Brows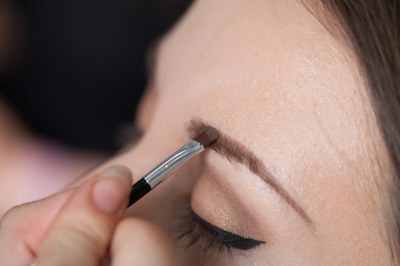 Some people have taken shading their brow game way too far. I know it's around now but there's bold and then there's just too bold. What I commonly see is that people make a square shape on the inner corners of their brows. Why people do that I don't understand! This creates a very harsh, unnatural look. The rule is to follow your natural line and fill in where's missing. Another tip- make sure you are using a very subtle colour, one that's not darker than your natural eyebrow colour. Check out my all-time favourite brow pencil.
Contouring the Wrong Way
Many people apply contour in the wrong place. The correct place to apply contour is directly under your cheekbones, not in the hollow of your cheeks. Another common mistake is to continue the contour all the way to the mouth, which results in a not so nice look. What you need to do is stop the line halfway down the face. This creates a natural contour and your face will look like it has gorgeous cheekbones. Make sure you blend the contour properly, or it will look like a line:( And don't use a colour that is too dark for you. A simple trick is to use a foundation that's one shade darker than your regular foundation to create the ideal contour.
Applying Dark Eyeshadow all over your Eyelid
If you're after the smokey-eye look don't apply a dark colour all over your eyelid. It doesn't look very natural, nor very nice. Dark colour only has to be applied in the outer corners of the eyes and of course, blended out very well!
Applying Eyeliner Incorrectly
Applying eyeliner can be tricky at the best of times, and it takes a while to be able to apply it correctly. One huge common mistake is to apply eyeliner thicker on the inner eye and thinner on the outer eye. This is one of the top makeup mistakes. It should always be thinner on the inner eye and thicker on the outer eye. When it's done wrong it really adds years to your face and it makes your eyes look smaller and narrower.
My Thoughts
Avoiding these top makeup mistakes, you will have prettier makeup that lasts better! There are plenty of other tips and tricks but I think with applying the ones I've mentioned your makeup will look natural and flawless in no time:) If you have any of your own top makeup mistakes to avoid, or any questions please leave them in the comments below!
Hollie xx
---
---
Anastasia Beverly Hills Benefit Cosmetics Bobbi Brown Burts Bees Chantecaille Charlotte Tilbury Clarins ColourPop Dermalogica Dior ELEMIS Elf Cosmetics Estée Lauder Fenty Beauty First Aid Beauty Fresh Hourglass Huda Beauty IT Cosmetics Jane Iredale L'Oreal lancome La Roche-Posay Laura Mercier LORAC MAC Makeup Revolution Maybelline Molton Brown Morphe Nars Natasha Denona Neutrogena NYX Origins Peter Thomas Roth Revlon Sigma Beauty Smashbox Stila Tarte Cosmetics The Ordinary Too Faced Urban Decay YSL
---