Top 10 Makeup Buys Under £10
Everyone likes a good bargain including myself. I've put together our favourite makeup buys for under £10. Last year I did my top ten under £20, this year I set myself a challenge to bring you 10 amazing products for under £10.
Maybelline Lash Sensational Mascara

The Maybelline Lash Sensational Mascara has been a favourite of mine for a long time. It gives you those dramatic full lashes for only £8.99. The quality and look are what you would expect of a designer, expensive mascara and there's no clumping. I have been buying this mascara for a couple of years now, and I don't see any end in sight:)
Maybelline Lash Sensational Mascara can be bought from lookfantastic.com for £8.99
Max Factor Creme Puff Face Blusher
I recently purchased this blush by Max Factor. Unfortunately, I dropped it on the floor and the whole thing smashed:( It was a shame because honestly, I loved it, it wasn't too heavy, yet at the same time added colour to my face in a subtle, perfect way. The blusher comes in four colours, I bought Alluring Rose which is a beautiful rose colour. It looks fab on! I love how the blusher is textured, it creates the loveliest effect when worn.
Max Factor Creme Puff Face Blusher can be bought from lookfantastic.com for £8.99
Barry M Meteor Storm Eyeshadow Palette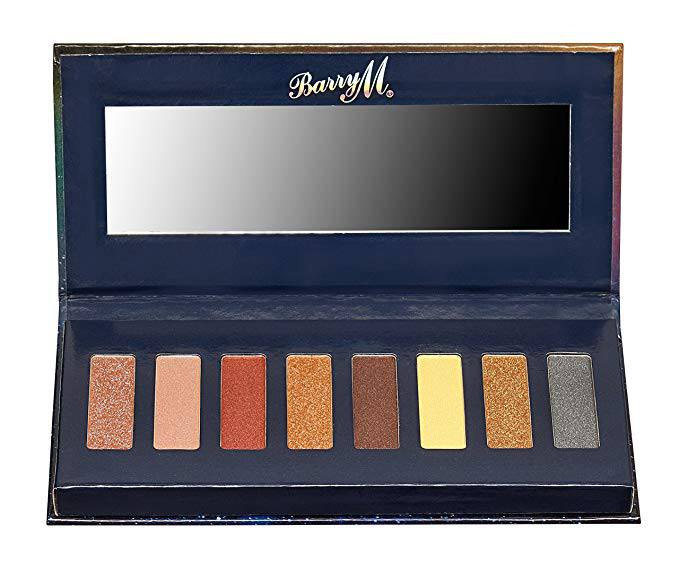 It's hard to believe this palette is only £9.99. At first glance, it looks a little like an Urban Decay eyeshadow palette. It comes in fewer colours but costs a LOT less so in my eyes totally worth it. The colours are perfect for this time of year, there's a combination of shimmers and metallics and those shades are gorgeous. Who's ready to party?
Makeup Revolution Conceal and Define
I couldn't do this post without including the Conceal and Define by Makeup Revolution. It's a winner. It's highly pigmented and covers everything, like seriously everything. And it lasts all day! The concealer comes in 25 shades- a huge range. It covers every skin colour and tone. You can buy it in a regular size for £4 or a supersize for £7. This is a must have!!! Read my full review here.
Makeup Revolution Conceal and Define can be bought from revolutionbeauty.com
Sleek MakeUP Highlighting Elixir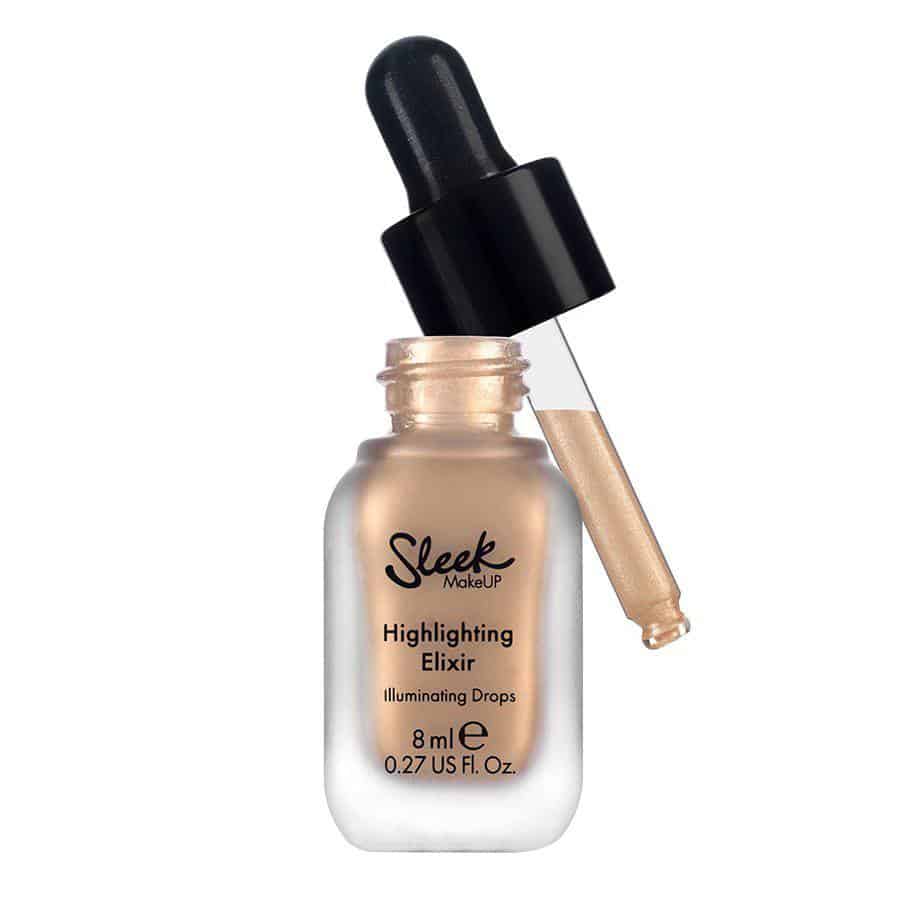 This highlighter reminds me a lot of the Iconic London Illuminator Drops, but, a lot more affordable. These drops can be used alone or you can mix a drop or two with your moisturiser, primer or foundation. They are highly pigmented so if one drop is too much for you, use half a drop. It comes in 3 colours which are all beautiful! We all know you can never have too many highlighters and these highlighters give the designer brands a run for their money!
Sleek Makeup Highlighting Elixir can be bought from Boots
Maybelline Gigi Hadid Liquid Strobe- Gold
Since we're on the topic of highlighters, I couldn't skip this one. It's a limited edition by Gigi Hadid with Maybelline and its gold! It can be mixed with primer, moisturiser or foundation. My personal favourite for this highlighter is to use it on top of cheekbones- it does some serious glowing:)
Maybelline x Gigi Hadid Liquid Strobe can be bought from asos.com for £9.99 but is currently on sale for £6.50
NYX Professional Makeup Micro Brow Pencil
This brow pencil at £10 just makes the cut, but I think its a goodie. Its a double ended eyebrow tool- on one end is the brow pencil and on the other is the brush part. The brow pencil is super thin. This is what you should look out for in an eyebrow pencil because the thinner it is, the more realistic the strokes look. It comes in 8 different shades ranging from taupe and blonde to dark brown and black.
Nyx Professional Makeup Micro Brow Pencil can be bought from boots.com for £10
Makeup Revolution Ultra Contour Palette
This contour palette comes with eight shades, four for contouring and four for highlighting. Both the highlighter and the contour have a shimmery shade. I love it when palettes include shimmers because it makes it an all-inclusive palette- perfect for day and parties! The palette is vegan, cruelty-free and paraben free. I can think of a few friends who would love to receive this palette as a gift, can you?
Makeup Revolution Ultra Contour Palette can be bought from beautybay.com for £8
brushworks Makeup Sponge 

HD Complexion & Makeup Kit
What's makeup without the right tools? With this set, you get a makeup sponge and two Kabuki styled brushes. All of them can be used with powders and liquids. The sponge is really easy to use and ideal for blending, use the small point around small areas like the eyes and nose. My biggest tip for when using sponges is that you wash them out properly- if you don't mould can grow and that eew and unhealthy. There is an angled Kabuki brush which is for contouring and the flat Kabuki brush which is best for setting powders and the likes.
brushworks Makeup Sponge HD Complexion & Makeup Kit can be bought from lookfantastic.com for £7.69
That's a wrap for my top 10 makeup buy under £10. I hope it's helped you with buying your gifts and stocking fillers!
Have a lovely day,
Hollie xx
[space_20]
Related Posts