The New Real Techniques PowderBleu Collection
This is an exciting time in the beauty world. In less than a week Real Techniques are going to release a brand new set of brushes called PowderBleu Collection. This is their highest quality of brushes to date. The new Real Techniques PowderBleu Collection is as it sounds- its blue! It's based on the blue rabbit which honestly I am not familiar with but apparently it does exist, if you're an animal expert I'd love to know more about this blue rabbit. It does sound rather intriguing. Before you start getting worried that the brushes are made from actual squirrels, there was no squirrel hunting involved. They've used FauxBleu™ technology and synthetic hairs to create brushes that are so soft they feel like real fur.
They are unique in that synthetic brushes are usually not good with powder. These, however, have been created to use exclusively with powder for the perfect flawless finish.
The Brushes
There are 6 new brushes in total which are all under £25. These are the most expensive brushes brought out by Real Techniques but I'm sure they are worth every penny.
The most expensive brush in the collection is the Soft Kabuki Brush £25, which can be used to set your makeup or for applying bronzer to your neck. Then there's the Soft Finishing Brush £22, which is perfect for blending out your highlighter, or it can be used for small hard-to-perfect areas. The Soft Powder Brush £22 is ideal for blush or bronzer. The Soft Complexion Brush £22, has smaller, more dense bristles which work perfectly with a powdered foundation. The next brush is the Soft Shadow Brush £15, which is as it sounds. It's for eyeshadows, it's perfect for blending in the crease of the eye. Lastly is the Plush Powder Puff £12 which is a first of it's kind for Real Techniques. It can be used for loose powder or a more creative way to use it is to lean it against the skin whilst applying eyeshadow. This will stop the fallout from going on your already done-up face.
All the brushes are royal-blue colour, setting them apart from any other brushes. They really are royalty and I dare say a must have for every makeup bag!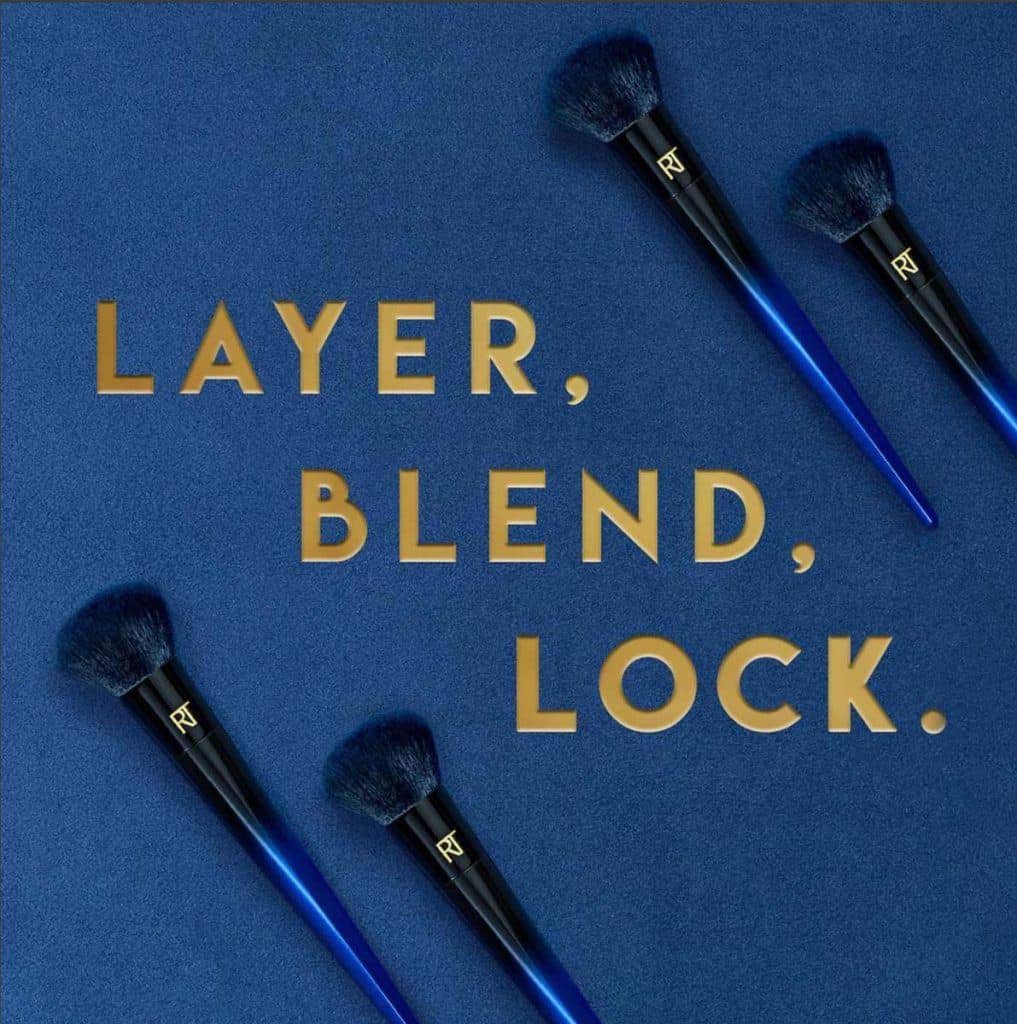 Where can you buy them?
I'm sure you're all itching to get your hands on the new Real Techniques PowderBleu Collection brushes. They are available on July 5th 2017 exclusively at Book UK.
Click here to get the NEW Real Techniques PowderBleu Collection
Hollie xx