The Exquisite Sigma Beauty Cor De Rosa Eyeshadow Palette Review
Sigma knows how to do eyeshadow palettes, and the proof is the beautiful new Cor De Rosa Eyeshadow Palette. With a full-on Spring vibe, it's enough to get anyone in a brighter chirpier mood!
It's been released in a mini-collection containing the eyeshadow palette along with four lip products. However, you can buy all the products separately too.
The palette theme is all about the "colours of the rose" (cor de rosa; Portuguese). I was excited to have the palette on deck because aside from classic nude palettes, rose-themed colours are just as easy (and even more striking) to wear!
Just looking at Sigma's official promo photos made me gush at how beautiful the colour story is.
Disclaimer: As an Amazon Associate I earn from qualifying purchases on Amazon and other affiliate programs. This means on some purchases, I make a commission. It doesn't mean you spend more, it simply allows me to keep this blog going!
The palette comes in peach-printed cardboard packaging with gold-lined roses on the outside. It's really pretty packaging and has a Spring look and feel to it!
The palette has a useful-sized mirror inside which is always a convenient feature. It also comes with a full-sized, double-ended, patented waterproof brush which I think makes the palette a really great deal.
I'm not usually fond of brushes that come with eyeshadow palettes but, Sigma beauty makes pretty dope brushes so having one included in this palette is a real bonus.
The brush is on one end the Sigma's E38 Diffused Crease™ brush and on the other the E54 Medium Sweeper™. These are perfect for application and blending. Both brushes work amazingly well and pick up the eyeshadows with very little fallout.
At the back of the packaging is an illustrated summary of the shades inside the actual palette, complete with the shade names.
It's a nice feature that is always useful, in particular for those watching eyeshadow tutorials on YouTube. That way, you can conveniently follow along with the guide at the back.
Shades & Colour Compilation
Cor De Rosa Palette comes with 14 powder eyeshadows. The colours are really pretty, looking at them makes me think of the beautiful blossoms that only feature a few weeks a year. This palette helps to keep them alive for longer! The colours are warm with plenty of pinks and corals, everything you would expect from a Spring palette!
The colours come in three different finishes. Mattes, metallics, and shimmers. They're exciting yet don't go overboard. And I think there is plenty of room to be creative with the pink-red-gold rose scheme.
The shades are in between neutral and bold tones and can easily be worn for everyday use as well as evening and party! They take away the monotonous vibe of nude colours. Not that I really think nudes are monotonous, but hypothetically speaking!:)
The Formula & Application
Mattes
The matte powders surprisingly pack onto my brushes effortlessly. And there isn't a lot of fallout with the formula. They covered my eyes without patches and layered without any problems. I love the matte formula on this palette.
Metallics
The metallics have a nice micro-fine texture to them. They do feel a little grainy but aren't cause for concern, most metallics are slightly grainy. When I tried these shades with a brush, I did find that the powder had a hard time getting picked up which is totally fine and always expected.
Shimmers and metallics are generally better off applied with your fingers or sponge applicators. Regardless if they are powder or cream. These metallics are absolutely gorgeous and they reflect flawlessly under the light.
Shimmers
Sigma's shimmers in this palette are a little underwhelming and a tad of a disappointment. They don't really look as shimmery as I had expected. They make my eye makeup glow but are not quite as amazing and dazzling as I had expected. Under a good amount of light, they look great. But when it's dim or under the shade, I think they look a bit muted.
On the bright side, they're really easy to apply and they apply evenly on my skin, just like the mattes.
Overall, I think the formula is splendid even with the lack-lustre shimmers. Generally shimmers are the hardest to get right and some colours make that even harder!
As for the pigmentation, it is definitely impressive. All of the shades are buildable and blend nicely on the lids, even with only one layer of eyeshadow.
This is especially true for lighter shades like Belle of the Ball, Veranda, Apricot, Hybrid, and Cor-de-rosa. As for the darker shades, they are boldly pigmented. But they do need a little more work in blending properly.
The Colour Story
This Cor De Rosa Palette is all about emulating roses in bloom during springtime.
There are so many colour combinations and looks that can be created with this palette, ranging from looks that are casual to captivating eye makeup that can be worn for formal occasions. (Just like how there are many kinds of roses with the same exact colours). And that alone is I think convincing enough to try out the palette.
What I love most about this palette is that all the shades complement each other perfectly. You can't go wrong with any 2 colour combinations.
The hard work is done for you, the makeup looks are already there and prepared for days when you are not in the mood to be artistic and think up creative looks.
Final Thoughts
The Sigma Beauty Cor De Rosa Eyeshadow Palette is great value for money considering that it comes with beautiful shades, good formula and a great dual-ended brush.
On the whole, I love this palette. The metallic and shimmers are captivating, and the mattes are nice light neutral colours to begin any makeup look with. Honestly, you can't really go wrong with it!
As far as I'm concerned with its price and actual worth, I don't have any pressing complaints at all about this eyeshadow palette. I think you should give it a try, you won't be disappointed!
For more fabulousness, check out the Sigma Beauty Cor De Rosa Extended Collection.
Sigma Beauty Cor De Rosa Eyeshadow Palette can be bought from Amazon
Hollie xx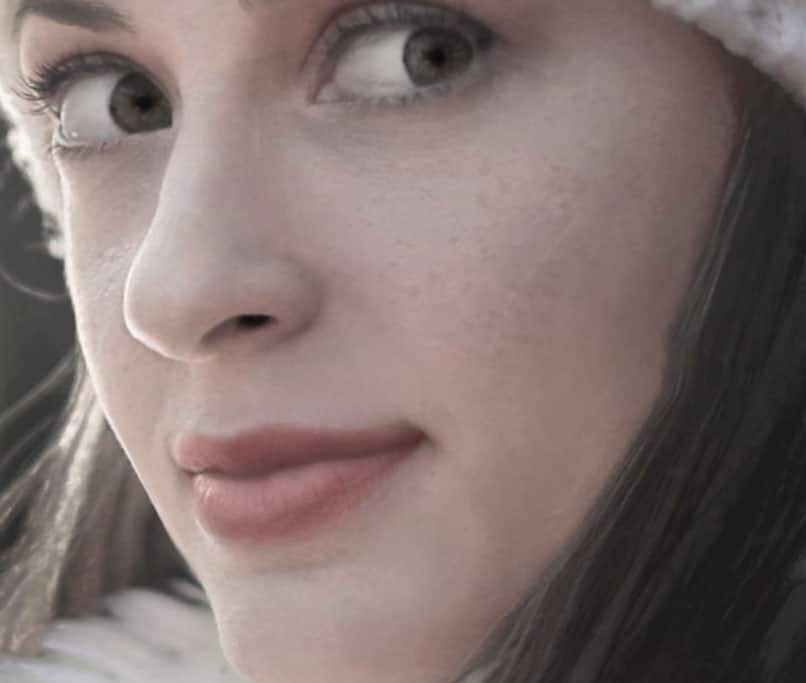 Hi, my name is Hollie, and I own BeautywithHollie.com. I love everything to do with beauty and love sharing my knowledge, advice and beauty finds! Makeup and beauty are here to enjoy, and Beauty With Hollie is here to take the stress out of it!
---
---
Anastasia Beverly Hills Benefit Cosmetics Bobbi Brown CeraVe Chantecaille Charlotte Tilbury Clarins ColourPop Dermalogica Dior ELEMIS Elf Cosmetics Estée Lauder Fenty Beauty First Aid Beauty Fresh Hourglass Huda Beauty IT Cosmetics Jane Iredale L'Oreal lancome La Roche-Posay Laura Mercier LORAC MAC Makeup Revolution Mario Badescu Maybelline Morphe Nars Natasha Denona Neutrogena NYX Origins Peter Thomas Roth Revlon Sigma Beauty Smashbox Stila Tarte Cosmetics The Ordinary Too Faced Urban Decay YSL
---