Spring 2020 MAC Cosmetics Loud and Clear Collection
It may feel like winter outside but MAC Cosmetics has already released their Spring 2020 makeup collections – the Loud and Clear Collection, and the Glow Play Blush Collection.
MAC has done something new and different with these collections. Honestly, my initial reaction to seeing the packaging was that these products are fakes! MAC always has its black base colour and going clear with the packaging is definitely different!
As we're shifting away from the dark, long winter nights, this new MAC collection seems to be taking a lighter and brighter direction with the season. MAC ditched its iconic black and sleek packaging for a whole new look of completely transparent and clear packaging!
It feels in line with how the cosmetic industry is generally going, products are cleaner with less harmful ingredients and clear packaging is a reflection of that.
As much as the name says "Loud and Clear", this collection features a lot more neutrals and everyday wearable shades. Just like the season changes, these collections will help you make little changes in your makeup routine, from dark hues to lighter, refreshing tones.
Released on the 6th of February, MAC Cosmetics dropped The Loud and Clear Collection and the Glow Play Blush collection "with the fresh look of the spring season". Included in the collections are 5 lipsticks, 5 lip glasses, 6 eyeshadows, 2 highlights and 11 blushes.
This limited-edition collection will upgrade your makeup look this spring with beautiful pastel tones.
The Loud and Clear Collection
The Loud and Clear collection is all about being clean and minimal. From its packaging to its beautiful pastel colours, it all depicts that less can be more! MAC Cosmetics has taken the all-natural theme to the next level.
The Loud and Clear Collectio has 5 limited edition lipsticks and lip glasses. It also has 6 eyeshadows with pretty everyday shades of nude, peach, pink and brown. Last but not least, it has 2 dazzling skinfinish highlighters that are WOW!
Here is a run-down of everything in the collection:

Lipsticks
The lipsticks come in a frosted glass tube. Unlike regular MAC lipsticks that are known for their rounded tops, these have flat tops instead! Although I do find the packaging aesthetically pleasing, I do find it hard to find that MAC-lux kind of feel. Perhaps I simply need some time to get used to this new look!
Nonetheless, the quality is not lacking and these lipsticks live up to the greatness of MAC products. Anyways onto the actual lipsticks…
Sugar Sweet Cameo
This shade is a mid-tone coral pink with a matte finish. I do find it a bit more like a satin finish rather than a true matte because it does leave a little shine when applied. Personally, I find Sugar Sweet Cameo looks a little too Barbie pink than coral pink. However, it's a shade that will look great on fair skin as well as deeper skin tones!
Fleur D'Coral
Next up, we have the Fleur D'Coral, which is described as a light peach shade. Just like the previous lipstick, this lipstick applies smoothly and evenly on the lips. This shade is a lustre finish, MAC's formula for more sheer coverage and has that little gloss in it.
Fleur D'Coral has a semi-sheer coverage to it, but you can build it up with a second layer. I find it a little too light for my fair complexion, but anyone with a slightly darker complexion will look great in it.
Yash
The Yash shade is not a new shade for MAC. The colour is described as a "deep neutral" and has a semi-matte finish. It looks like a muted brown on the lipstick, but after applying it, it appeared more of pink nude colour.
This is another creamy and lush lipstick that applies beautifully to the lips. I think anyone can pull off this Yash shade.
Baroque The Internet
Onto the last two shades, we have Baroque The Internet, which is described as a warm brownish orange. It's a muted pink with warm undertones and has a lovely satin finish that is opaque and creamy.
Sugar Dada
Last on the list is the Sugar Dada Lipstick which is a warm brown-orange with some deep copper. It is another satin finish that applies evenly to the lips. Sugar Dada is flying off the shelves so if you want to get your hands on it I suggest you hurry!
Lipglass
There are 5 new shades for the Lipglass and yay, they are all neutral-toned! Did I mention I'm a sucker for nudes?! MAC's Lipglass formulas are pigmented with a glossy, high-shine finish. These lip glosses can be worn solely or layer on top of matte lipstick to add a little gloss.
The packaging is in the classic lipgloss tubes with the only difference being the silver cap instead of the classic black ones. Ranging from pinks, corals, peaches and flecks of gold, these lip glasses are very easy to slap on your lips for hectic days.
The lip glosses have a semi-opaque coverage that is smooth and hydrating on the lips. There is still quite a bit of tackiness as is to be expected from a gloss, but it wears well throughout the day.
The shades are:

Deco-a-go-go Pale – Yellowish Nude
Female Gaze – Light Orange that has Gold Pearl Flex on it
Painted Lady – Pinky Coral
Heart Heist – Light Muted Down Pink
Voyeur-is-me – Dark Rosy Pink
Eyeshadows
The eyeshadows are in the same clear packaging as the rest of the Loud and Clear Collection. Aside from that difference, they are the same classic MAC eyeshadows. Just like their standard ones, these snap shut too. The shades of the eyeshadows are a little subdued and light, which is the recurring theme of this collection.
These eyeshadows are very soft in colour. Although they are a little light, they are very pigmented. They blend beautifully, and if you want that light wash of colour on your eyelids, these are the ideal solution for you!
The shades are:

Omega (Existing Colour) – Soft Taupe
Keep Still – Dirty Rosy Pink
Trompe L'ol – Soft Cream Nude
Painted By Umber – Muted Orange Coral
Back To Surreality – Muted Terracotta
Bougie Babe – Maroon Brown
Extra Dimension Skin Finish
Probably my favourite products in this collection! These beautiful highlighters are in line with the Loud and Clear Collection with their clear packaging. They have a beautiful raised and rigged wave design on them which will make them hard to use because they're way too pretty to ruin!
When applied with a brush, both of the highlighters give a natural glowy finish which is perfect for a natural-looking shine. If you want a more concentrated shine, you can apply it with your fingertips to get more pigmentation.
The shades are:
Hot Damn-oiselle D'avignon – Rose Gold Shimmer
Postmodernist Peach – Warm Golden Peach
My Thoughts
I love it when it starts to feel like spring is in the air. Even though it's still freezing here in London, with retail releasing all their new spring collections, spring certainly feels nearer!
This collection sets the perfect tone for the next season. You can always rely on MAC for solid reliable makeup and they once again have not let us down! This collection reminds me of a more 'Korean Makeup Look', where the colours and techniques are lighter and cleaner.
If you already have an extensive makeup collection, the Loud and Clear is undoubtedly not the most unique, and you probably have many similar shades.
However, you can never go wrong with a solid collection like this one! It's fresh, and bright and allows us to see a different side of MAC, not to mention how beautiful the neutral shades are!
What do you think of the Loud and Clear Collection? Let me know in the comments below!
MAC Cosmetics Loud and Clear Collection has been discontinued, check out other MAC reviews here.
Hollie xx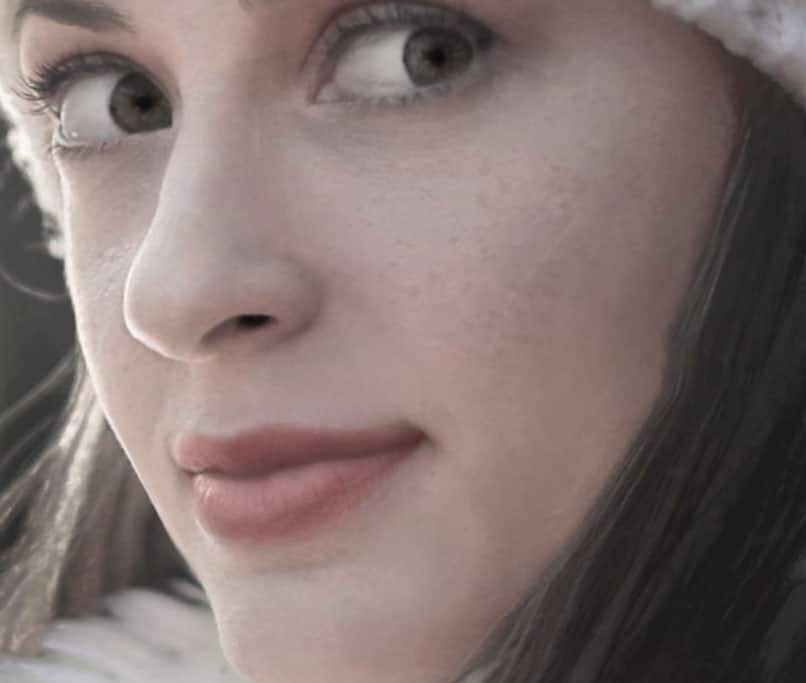 Hi, my name is Hollie, and I own BeautywithHollie.com. I love everything to do with beauty and love sharing my knowledge, advice and beauty finds! Makeup and beauty are here to enjoy, and Beauty With Hollie is here to take the stress out of it!
---
---
Anastasia Beverly Hills Benefit Cosmetics Bobbi Brown CeraVe Chantecaille Charlotte Tilbury Clarins ColourPop Dermalogica Dior ELEMIS Elf Cosmetics Estée Lauder Fenty Beauty First Aid Beauty Fresh Hourglass Huda Beauty IT Cosmetics Jane Iredale L'Oreal lancome La Roche-Posay Laura Mercier LORAC MAC Makeup Revolution Mario Badescu Maybelline Morphe Nars Natasha Denona Neutrogena NYX Origins Peter Thomas Roth Revlon Sigma Beauty Smashbox Stila Tarte Cosmetics The Ordinary Too Faced Urban Decay YSL
---