Milk Makeup Has Made An Additional Sparkly Kush-ion For Your Lips
When it comes to keeping your lips soft and smooth, a really good lip balm is an absolute must-have! The good news is, you don't need anything fancy, a simple lip balm for conditioning and hydrating will do the trick!
Since lips are often overlooked in a skincare routine, it's high time to give them some attention! Particularly through the Milk Makeup Kush Lipbalm line. And not just that, we'll be looking at the Pride Edition lip balm release!
It's a fun, sheer and sparkly lip balm that boasts a cute splash of shimmer on top of its moisturising qualities. Get hydrated, soft lips that dazzle at the same time!
Milk Makeup Pride Edition Kush Lipbalm
This limited-edition Pride shade is packed with multidimensional rainbow pearls that are super comfortable and shift hues in the light. If there's anything that catches me off guard with this product, it's wanting to know what multi-dimension is all about in a lip balm?!?
While this isn't my first-time trying hemp-derived skincare, it is my first trying it in a lip product.
I love Milk Makeup's packaging, it has really clean and sleek packaging with a high-end feel. And this lip balm is no exception. By pictures alone, the packaging looks very deceiving.
I thought it was plain old plastic! But upon receiving the lip balm and on inspection, it is actually housed in an all-white metal unit that is heavy and feels luxuriously expensive.
The cap is magnetic and ensures proper closure which is a very unique and awesome feature to have for a mere lip balm! This allows the balm to stay free from contaminants while ensuring the cap doesn't fall off.
The product sits on a twist-up applicator, so there's absolutely no risk of accidentally squeezing out too much product.
Formula & Application
The formula is nothing short of transformative. Seriously! It's super hydrating and deeply conditions without being sticky, or slimy and without you needing to layer on a thick amount. Say goodbye to your masks and heavy balms!
The plant-derived formula is antioxidant-rich and has ingredients like hemp seed oil, shea, cocoa and mango butter compounds. It's also 100% vegan and cruelty-free.
Infused with jojoba oil and olive oils to help provide antioxidant benefits, whilst sage extract and peppermint oil combine for a subtle, natural flavour. And if I'm being honest, I actually prefer a nice cooling minty flavour over fruity ones. It feels so refreshing.
The lip balm does come in a few shades, but we'll get to that later on. Right now it's all about the pearly duo-toned balm. It has a transparent finish on the lips but reflects like how a lip gloss would. It goes on clear and gives my lips a healthy shimmery glow.
I can't say enough about this balm. My lips no longer feel dry or need conditioning and I no longer need to treat my lips before using super matte lipsticks as this balm keeps my lips soft and supple. In fact, the lip balm is the perfect base for your lipsticks!
The texture is very buttery. And for a lip balm made with a lot of oils, I'm surprised that it didn't grease up my lips! It's simply pure hydration and moisture.
The pearly tint it gives off is very refreshing. Because while the lip balm is sheer, it doesn't make the lips look shiny and wet from the product, rather the tint helps make the lips look highlighted.
The lip balm stays on the lips for longer than I expected. It doesn't rub off or melt in the mouth, it sinks into your lips until it's all absorbed and dry. That takes about half a day before I needed to reapply it!
I only use this balm a couple of times a day to keep my lips amply moisturised and plum-looking. I definitely recommend this as a therapeutic lip care product.
At first, I didn't like how this balm looked, I thought it had too many sparkly qualities in it but after using it more, the shimmer is actually more subtle. It gives the lips a beautiful natural colour. And it's a great balm for those light, carefree makeup days.
On my fairly pigmented lips, it doesn't add a noticeable colour but just makes them look a little healthier. I'm overall pleased with this simple lip balm. It feels so lush on the lips and doesn't dry my lips as many balms do.
Milk Makeup Kush Lipbalms
Save for the little sparkly touches on the Pride Edition packaging and tint, the regular ones are pretty much the same in terms of the packaging, application, and even ingredients. Even the minty flavour is ever-present in the regular Milk Makeup Kush Lipbalms!
Shades
The regular line consists of 5 different shades.
Green Dragon – Clear, reflective tint
Bubble – Sheer, neutral rosy colour with subtle golden shimmer
Nug – Sheer, warm sandy colour with subtle golden shimmer
Cannatonic – Sheer, cool pink tint
Plushberry – Sheer, neutral berry tint
Final Thoughts
Overall, this is a lovely lip balm that does everything a lip balm should do without cutting any corners! The only negative is that this lip balm is on the pricier side of things considering it's just a lip balm.
The packaging is beautiful I'm excited to see future releases from Milk Makeup.
Milk Makeup Kush Lipbalms has unfortunately been sold out.
Hollie xx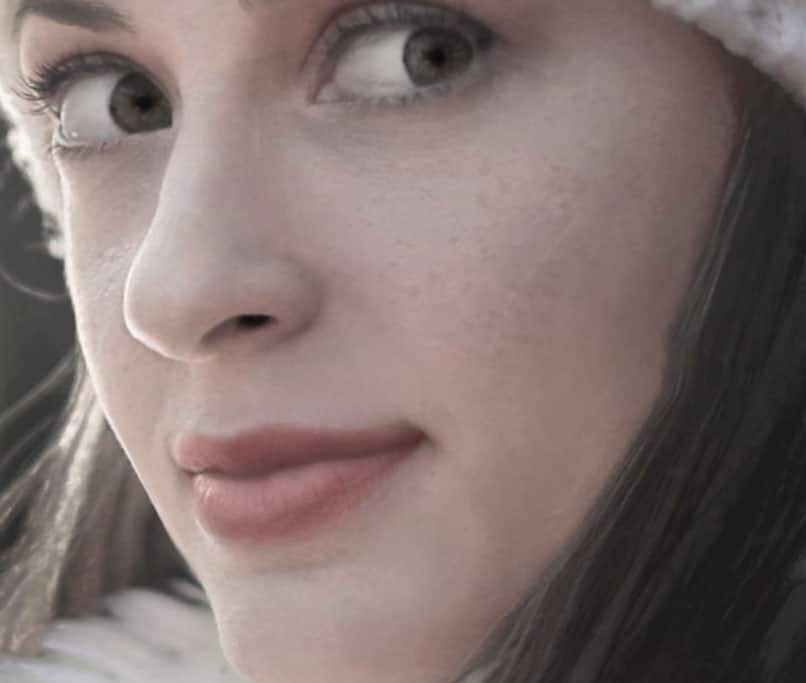 Hi, my name is Hollie, and I own BeautywithHollie.com. I love everything to do with beauty and love sharing my knowledge, advice and beauty finds! Makeup and beauty are here to enjoy, and Beauty With Hollie is here to take the stress out of it!
---
---
Anastasia Beverly Hills Benefit Cosmetics Bobbi Brown CeraVe Chantecaille Charlotte Tilbury Clarins ColourPop Dermalogica Dior ELEMIS Elf Cosmetics Estée Lauder Fenty Beauty First Aid Beauty Fresh Hourglass Huda Beauty IT Cosmetics Jane Iredale L'Oreal lancome La Roche-Posay Laura Mercier LORAC MAC Makeup Revolution Mario Badescu Maybelline Morphe Nars Natasha Denona Neutrogena NYX Origins Peter Thomas Roth Revlon Sigma Beauty Smashbox Stila Tarte Cosmetics The Ordinary Too Faced Urban Decay YSL
---