Makeup Tips for Fair Skin – Get Flawless Healthy-Looking Makeup!
When it comes to makeup, everyone has their own set of challenges. Mine is my fair skin. My husband often jokes that I glow in the dark- that's how pale I am:) Pale skin is one of the hardest skin shades to match to foundation and concealer correctly. Look orange or the other extreme, completely washed out and chalky is all too common. Over the years with improved skills and a constant flow of newer and better makeup products, I have got it down to fine art.  Here I'm going to share with you my makeup tips for fair and pale skin. Get flawless makeup in no time!
Makeup Tips for Fair Skin
Don't skip a primer
Using a primer is always a necessity. However, since with pale skin it's harder to achieve a natural finish, priming is all the more important. The job of the primer is to smoothen out the skin and create an even base to apply makeup. It reduces patchiness and helps makeup stay on longer a better. My favourite primer is Nude by Nature Perfecting Primer. I am really enjoying it, it's an all-natural primer that helps my makeup stay on longer and better.
Foundation for fair skin
When it comes to fair skin, finding the right foundation is probably the biggest challenge! However, don't be put off, we're in the 21st century and thankfully makeup has come a long way from what it used to be. When I first started with makeup there was much less variety in brands and colours. Nowadays, the options are endless. Check out my post on 40 makeup brands with over 40 shades of foundation to see just how far we've come!
A common mistake when choosing a foundation is choosing one with the wrong undertones. Before choosing your foundation, it's imperative that you know your undertone, and the good news is, it's pretty easy to find out! All you need to do is take a look at your wrists. If your veins are green then you have warm undertones and if your veins are blue then you have cool undertones. If you see both colours then you have neutral undertones. Most makeup brands cater to all undertones.
Getting the contour right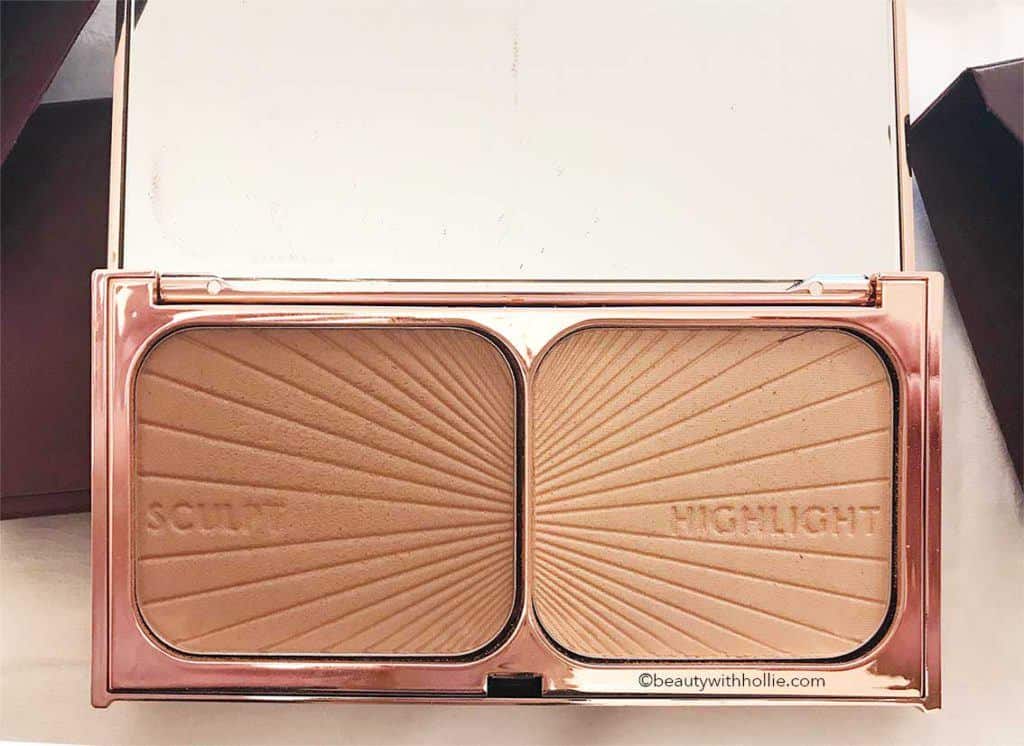 Call it contour or bronzer, they pretty much do the same thing which is to enhance your cheekbones. Recently I've been ditching the bronzer and contouring instead simply because I find contour shades more natural-looking. But, yes, essentially it is the same thing. For fair skin, the trick is to stay far away from any orangey colours, stick to a palette of cooler-toned colours. This will keep your face looking natural and far away from any orange. My all-time favourite contour kit that I buy on repeat is the Charlotte Tilbury Filmstar Bronze & Glow. It is the most natural-looking contour for pale skin and it never looks orange!
Don't overdo the setting powder
Setting powder is a simple step in your makeup routine, but one that makes all the difference. It removes shine and seals in your makeup. However, it's also a step that you have to be extra careful with when applying. Especially for pale skin. (Lucky us!) If you apply too much powder your makeup will look caked and chalky. It will also cause your makeup to crease and show every line on your face.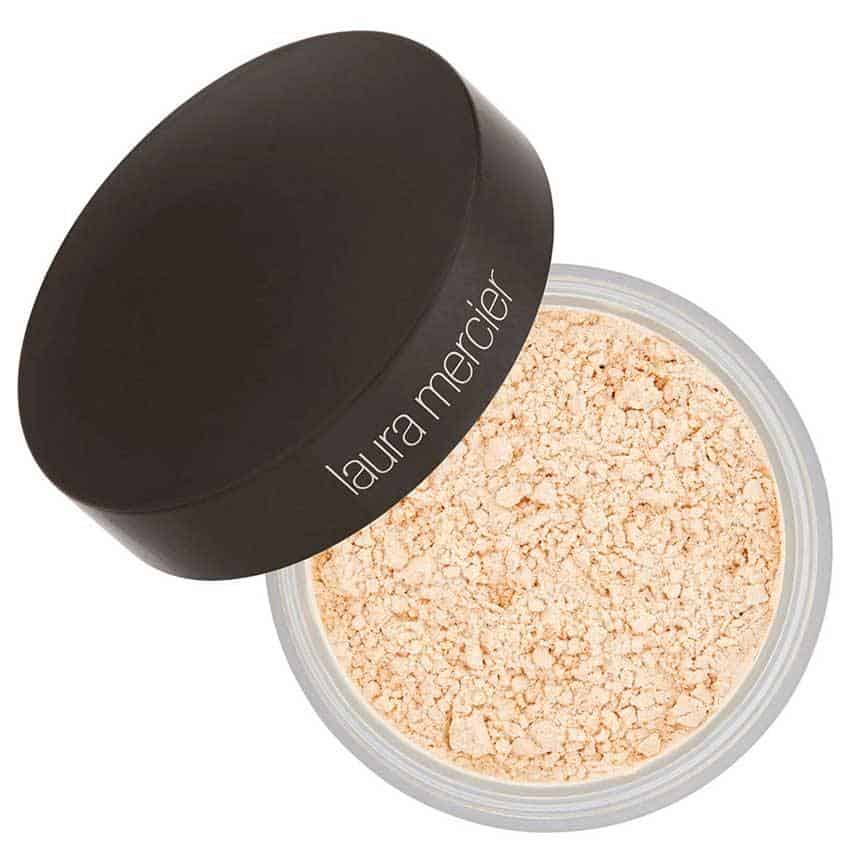 To make sure your setting powder looks natural, take a brush and lightly dab on the areas that most need it, like the T-zone. Be extra careful around the eyes, because the eyes naturally have a lot of creases and that is not something you want to draw attention to. Also, make sure you choose the right coloured powder and make sure it's not too dark. A great choice is the Laura Mercier Translucent Loose Setting Powder. It's translucent so won't affect the colour of your foundation.
Choose the right blush
The best colour blush for fair skin is a pale pink or slightly peach. The key is to blend it in well. There's not much worse than blush which isn't blended in.
Getting the eyes right
If you're not after the punk look then steer clear of dark black eyeliner all-around your eyes. If you have light hair, consider using grey or brown eyeliner which will make the look more subtle and natural. This is especially important for those with pale skin, where everything looks bolder. For eyeshadow stick to neutral or cool colours. Warm colours like pink and red will bring out the red in your eyes which will make it look like you're tired.
Lipstick shades
A lot of people think that people with pale skin can't wear many shades. This is not true at all! Those with fair skin can wear more or less every shade, but there are some rules to getting it right! When choosing a lipstick be careful not to choose a colour that's too nude because that can look washed out. If you want a nude shade, make sure it has a slight hint of colour to it.
My Thoughts
One thing I've learnt over the years is that everyone can have beautiful makeup, you just need the right techniques, tools and products. And luckily for us, there are loads of products specifically for fair skin. You no longer need to look orange, everyone can get a flawless look. I hope these makeup tips for fair skin have been helpful for you. Do you have any other makeup tips for fair skin that you would like to share? I would love to hear from you in the comments below:)
Hollie xx
---
---
Anastasia Beverly Hills Benefit Cosmetics Bobbi Brown Burts Bees Chantecaille Charlotte Tilbury Clarins ColourPop Dermalogica Dior ELEMIS Elf Cosmetics Estée Lauder Fenty Beauty First Aid Beauty Fresh Hourglass Huda Beauty IT Cosmetics Jane Iredale L'Oreal lancome La Roche-Posay Laura Mercier LORAC MAC Makeup Revolution Maybelline Molton Brown Morphe Nars Natasha Denona Neutrogena NYX Origins Peter Thomas Roth Revlon Sigma Beauty Smashbox Stila Tarte Cosmetics The Ordinary Too Faced Urban Decay YSL
---