Lancome Luxurious Holiday Collection 2020
It's feeling a lot more like Christmas with brands releasing their holiday collections! Personally, for me, half the fun of this time of year is the time leading up to it. The festive feeling in the air is what I look forward to most.
Since we can't get it quite the same as every other year, due to COVID, seeing the new makeup holiday releases gives me that same, wonderful feeling! Let's get into Lancome's Christmas Holiday Collection of 2020!
Lancome's new big collection consists of 4 beautiful lipsticks, a fabulous highlighter and an absolutely gorgeous eyeshadow palette!
Their slogan for their holiday collection this year is- "Add a touch of magic into your holiday look". And judging from the look of their products, it's easy to understand why this collection is so magical!
Each piece in the holiday collection features their trademark rose, it's featured on the packaging and they've taken it a step further by using it on the products themselves.
This collection is all about the packaging. If you love original, special packaging, then you need to check out this collection.
Before you worry that it's only about the packaging, let me reassure you that like all Lancome products, the quality of the ones in this collection will not disappoint!
La Rose Highlighter
How do you describe a highlighter that's as pretty as this one?! I think the image speaks for itself! The La Rose Highlighter is exactly what it says it is- it's a highlighter that's a rose. Designed in a holographic crystal finish with their classic rose-shaped onto it!
The highlighter looks like it gives enough shimmer to be seen from an aeroplane! And like I've said, I'm sure the quality is as good as that. However, my favourite part of the La Rose Highlighter is its utterly gorgeous packaging of it. Seriously, I would buy it just so it could sit on my dresser!
The holographic crystal finish of the packaging is gorgeous. It looks glasslike, has a ton of different tones to it and of course, is in the shape of their famous rose. Totally chic!
La Rose Highlighter retails for £35/$49.50, which while it is pricey, it's what we've come to expect from brands like Lancome. Whether that's bad or good- it is what it is!
La Rose Eyeshadow Palette
Next up we have the beautiful La Rose Eyeshadow Palette. Like the La Rose Highlighter, it's the packaging that steals the show here! It has the same holographic crystal finish to the packaging and it is totally mesmerising! I could literally stare at it all day!
It's like those prisms in school that get handed out when you're learning about rainbows. They are addictive and hard to look away from! Pretty much the same idea, except this one has 9 stunning eyeshadow shades inside! Just a little bonus:)
The eyeshadow palette comes with 4 sparkling eyeshadow shades, 2 iridescent eyeshadow shades, 3 matte eyeshadow shades and 1 high-quality eyeshadow brush. There is a base colour, as well as a dark brown if you want a smokey-eye look.
It's quite an interesting colour palette, half of the palette is warm pink tones and the other half has gold, blue and brown. They've used a combination of both, warm and cool colours. It definitely works, it's just an interesting choice!
At first glance, this palette is suitable for occasion wear and parties and that's really what it was made for the Christmas holidays! Whatever occasion you choose to wear this palette, one thing for sure is that you'll get good use of it! Lancome doesn't disappoint when it comes to quality!
L'absolu Rouge Crystal Lipstick
Continuing with the sparkly holographic theme going on in this collection, we have this beautiful L'absolu Rouge Crystal Lipstick in 2 shades. One is a bright red and the other is a slightly orangey colour.
Lancome has taken the classic L'absolu Rouge and redesigned it for the holiday season. They've added a load of sparkle and a gorgeous embossed rose to the lipstick. Oh, it's the little details that make it special!
And since we're on the little details, the packaging is so pretty. This is another product that can sit on my dressing table even when it's finished!
From Lancome: the benefits of these lipsticks are:
"• Softens and moisturizes lips
• Offers intense and glittery colour in one swipe
• Comes in a luxurious holographic pack
• Is easy to apply
• Envelops your lips in rich, sparkling colour with this deeply hydrating lipstick formula"
L'absolu Rouge Ruby Cream Lipstick
Last, but not least in any way are the 2 L'absolu Rouge Ruby Cream Lipsticks. Their colours are bright red and nude pink. The packaging is the same as the L'absolu Rouge Crystal Lipsticks. The difference is in the lipsticks.
These are ultra-pigmented matte lipsticks and they feature the coolest lipstick tips. They have crystal-shaped bullet tips for precise application.
What makes these lipsticks different according to Lancome:
"• Its long-wearing cream texture
• Its faceted bullet for optimal precision
• Its seamless application
• Its intense lip colour in one swipe"
My Thoughts
I love Lancome's new holiday collection. Although it's not a huge collection, everything in the collection is useful and let's be real, totally irresistible!
The collection does remind me a bit of the Smashbox Vlada Collection, but it doesn't bother me too much. The reason is, that the Lancome trademark has always been roses.
The fact that they've embossed it is the same as every brand jumping on the bandwagon of embossed makeup! It's a trend and naturally, Lancome would do roses.
The only negative thing I can say about this collection is the price. Although does it really count as a negative when we know that's what Lancome's prices are?! It's pricey but you know you're getting quality and class with it!
Lancome Holiday Collection is sold out. Check out other makeup here.
Hollie xx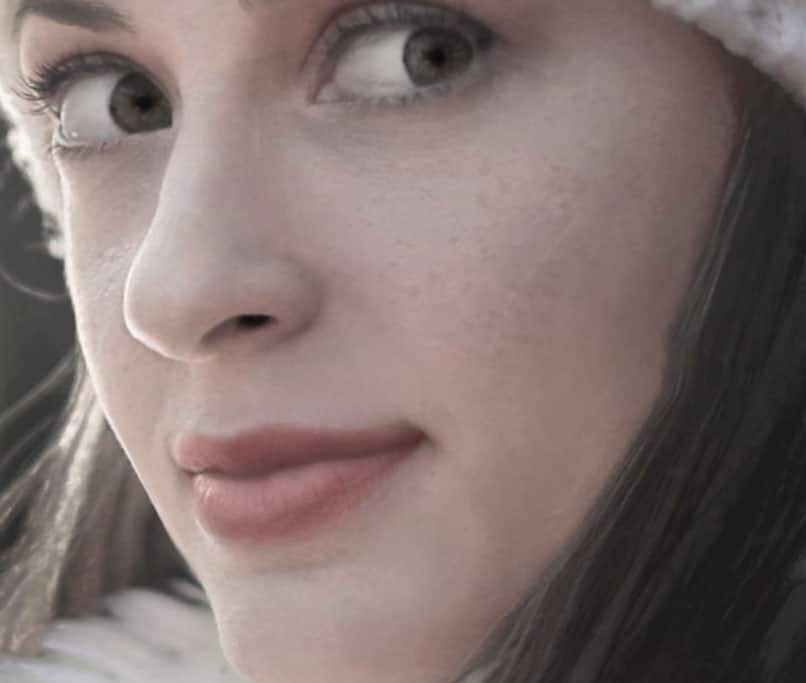 Hi, my name is Hollie, and I own BeautywithHollie.com. I love everything to do with beauty and love sharing my knowledge, advice and beauty finds! Makeup and beauty are here to enjoy, and Beauty With Hollie is here to take the stress out of it!
---
---
Anastasia Beverly Hills Benefit Cosmetics Bobbi Brown CeraVe Chantecaille Charlotte Tilbury Clarins ColourPop Dermalogica Dior ELEMIS Elf Cosmetics Estée Lauder Fenty Beauty First Aid Beauty Fresh Hourglass Huda Beauty IT Cosmetics Jane Iredale L'Oreal lancome La Roche-Posay Laura Mercier LORAC MAC Makeup Revolution Mario Badescu Maybelline Morphe Nars Natasha Denona Neutrogena NYX Origins Peter Thomas Roth Revlon Sigma Beauty Smashbox Stila Tarte Cosmetics The Ordinary Too Faced Urban Decay YSL
---