Sweeten Up Your Day with Jouer's Champagne & Macarons Collection!
Inspired by the pinks and golds of Rococo-era France with a modern feminist twist— the new Jouer Champagne Macarons Collection brings 4 new products that make up all you'd need in makeup!
The collection comes with two face palettes each with 2 blushes, 1 bronzer and 1 highlighter. It also includes 3 lip glosses and an additional enhancing lip balm.
Now just for the record, the brand released a 4-piece eye shadow trio but had quickly recalled it due to quality issues!
Pretty disappointing since they looked very interesting from the campaign and promos. Hopefully, the Jouer Champagne & Macarons Collection won't have such problems!
Jouer Champagne & Macarons Collection
On to the collection! The face palettes are the perfect combos one could ask for! Generally speaking, I'm not such a fan of face palettes, simply because often the colour stories aren't that relatable or wearable, for that matter. However, these ones are calling my name and as you can see, they are beautiful!
Aside from the face palettes, Jouer has treated us to some beautiful lip glosses! Jouer is known for its extremely pigmented lip glosses (which they should have called hydrating liquid lipsticks by now).
They've released in the collection 3 new lip glosses, with one more lip balm that can be used to prep your lips or even can be used as a topper.
Jouer Face Palette
Jouer makes some of the smoothest bronzers and blushes on the market. They've included their amazing formulas into a more affordable option with these face palettes!
I am ecstatic about the 4-in-1 offer for $34 each set in the US, and around £27 in the UK.
Packaging
This perfect and poshly decorated palette comes in a floral detailed cardboard packaging. The design, arrangement and colour story really resemble that of post-renaissance art culture.
The one glaring downside of these palettes is that they don't come with a mirror. The size of the palette is pretty decent. And like I said, it's an affordable option for Jouer Cosmetics.
Shades
The face palettes come in 2 colour stories. Sweet Cheeks features lighter shades whereas, Cheeky Crush features darker ones.
Both palettes are formulated with Vitamin E for antioxidant benefits. They help support healthy-looking skin, and also act as a natural conditioner, even with a whole day of layered wear.
Champagne & Macarons Face Palette Sweet Cheeks
Citrine – Shimmering Gold Highlighter
Romance Me – Matte Nude Peach Blush
Delight Me – Shimmering Pink Blush
Suntan – Neutral Tan Bronzer
Champagne & Macarons Face Palette Cheeky Crush
Skinny Dip – Shimmering Golden Peach Highlighter
Charm Me – Matte Coral Blush
Tempt Me – Shimmering Red Blush
Sungaze – Rich Cocoa Bronzer
Formula & Application
If this came out back when I was starting out with makeup, I would've been an absolute pro with colour scheming by now! The Sweet Cheeks palette has the most wearable and pairable shades. You can tell that Jouer really put the effort into the colours.
With a light hand, the bronzer creates the perfect shadow for my pale skin tone. It doesn't have a lot of fallout and applies to the skin with a creamy texture. It's very easy to blend, even with an already thin layer to work with.
The highlighter has a yellowish tint that normally wouldn't look good on my skin, however, blends really well with the bronzer and matte blush. Together they create a neutral peachy glow. It's a classy look to have and perfect for natural-looking makeup.
The shimmering pink blush is a wonderful shade to alternate with the matte one. It also matches perfectly together with the bronzer and highlighter.
These aren't sheer by any chance, however. They pack a lot of pigment and I've just been dusting them onto my face, rather than brushing them. They're buildable and blend easily.
The shades are just the perfect tints for adding colours to your face without overdoing it! They create a beautiful no-makeup makeup look!
Jouer Essential Lip Enhancer Lip Balm
The lip balm is a lightweight, moisture-rich balm with a hint of shimmery champagne colour for smooth, shiny, kissable, baby-soft lips.
The aim is to help you achieve a pout worthy of Angelina Jolie. It nourishes, conditions and hydrates for visible fullness! A lot of fabulousness in one product!
Packaging
For $18 or £15 per 4g / 0.14 oz tube, the Jouer Champagne & Macaron Essential Lip Enhancer Shine Balm comes in pretty baby pink packaging.
It's a standard twist lip bullet with white gold plating for the metal parts. The case looks very classy with gold-lined floral decals on the cap, and the brand name humbly printed on the bottom sides. It really is like a mix of the old and new!
Formula & Application
It comes in one shade, Champagne Kiss. And this lip balm is a dream. Particularly the shade! It is sheer with an opulent baby-pink shimmer that made my lips gleam.
It doesn't make your lips look wet, but it does give them a look of hydrated shine. I mean, when you apply it, it won't give you the impression that you're wearing a balm, but rather a "matte lip gloss" if such a thing exists!
The formula is very soothing on the lips. It's not oily or greasy. But it did feel like buttercream. It stayed that way all throughout the time I wore the balm.
It's a very comfortable product to wear on the lips and I'm glad it left my lips soft when it was time to remove everything.
Jouer Essence Lip Gloss
Jouer released two kinds of lip gloss in this collection. Two sheer pigment lip glosses, and one sheer lip gloss. They are lightweight, non-sticky glosses that glide on smoothly and deliver a sheer wash of colour and shine.
Packaging
All three glosses come in acrylic rectangular tubes with minimal gold detailing. The mid-sized doe-foot applicator is attached to the twist cap and has a nice pointed tip for precise application.
All the glosses have a faint smell of vanilla and stay true to the collection's theme. Both variations cost $17 or £14 each. It's not bad for the amount of product and surely didn't scam formula-wise.
Shades
Jouer Essence Sheer Pigment Lip Gloss
The shades were inspired by the pretty pinks of Rococo era France. And fall very close to the pale lip trend during that era.
Feministe – A sheer cool pink
Parisienne – A sheer warm pink
Jouer Essence Shimmer Lip Gloss
This lip gloss retains the same formula without the pigment, albeit with white and baby pink shimmers similar to the lip balm.
Champagne & Macaron Shimmer Lip Gloss
Formula & Application
The lip glosses are formulated with Jojoba Seed Oil and Coconut Oil to moisturise, nourish and help soften the lips. They also contain vitamin E to provide antioxidant benefits and help support healthy-looking lips.
I love the Feministe sheer pigment shade! It's very close to the natural colour of my lips. Although very pale, it makes my lips look healthier and plumper than without the lip gloss. The shade Parisienne is a warmer pink in colour that creates the most effortless naturally pink pigment.
The name is a little misleading. These lip glosses are in no way sheer lip glosses. They are incredibly pigmented!
It may not seem like it by looking at online pictures, but oh boy, call these a no-strings-attached liquid lip cream duo. However, it's not a negative thing at all, in fact, I love that when lipgloss says it has pigment, it really does have pigment.
These lip glosses are set to a dewy finish. Shiny and reflective without any shimmers to them! Contrary to pigmented lip glosses, the sheer one is all about micro fine shimmers.
It's not as shimmery as the lip balm, I'll tell you that. But what the balm lacks in the reflective finish, the sheer lip gloss makes up for it.
I noticed that while the balm felt like it seeps into the lips, the glosses cover in comparison. They sit on top of the lips, in a good way. They don't necessarily feel soothing like the balm but they do feel cool.
The formula isn't runny or gooey and is dense enough to stay on the lips. The sheer lip gloss is a wonderful topper for any soft-shimmer lip you desire! While the pigmented ones are simply classy it's hard to hate them.
My Thoughts
I love Jouer's New Champagne & Macarons Collection! Honestly, it's beautiful and practical. It's a great set for those beginning their makeup journey as well as those with years of experience.
The formulas are fantastic and I can't really fault them even if I tried. The colours and how all the products match each other perfectly really make sense to call it a collection. And particularly one that deserves attention!
Jouer Cosmetics Champagne & Macarons Collection has been discontinued. Check out other makeup collections here
Hollie xx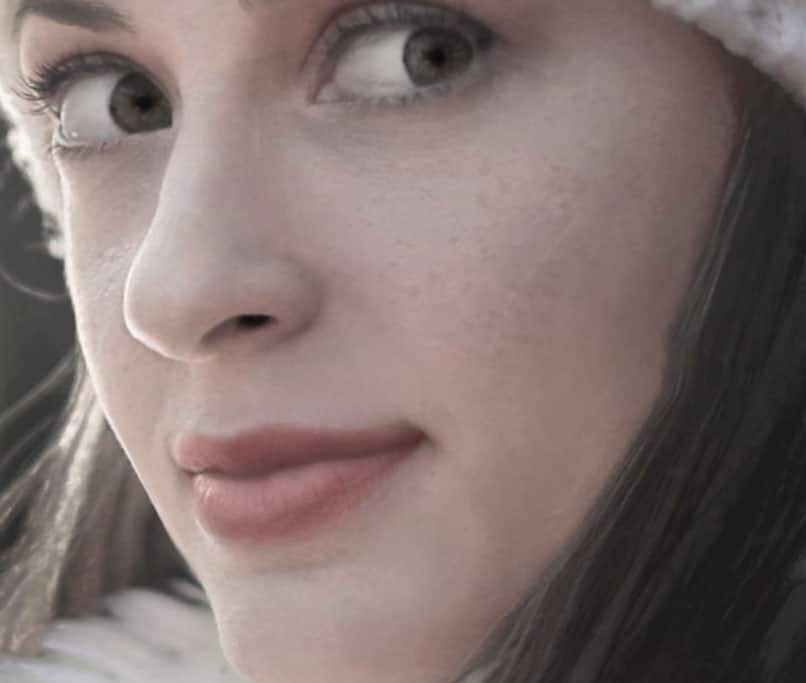 Hi, my name is Hollie, and I own BeautywithHollie.com. I love everything to do with beauty and love sharing my knowledge, advice and beauty finds! Makeup and beauty are here to enjoy, and Beauty With Hollie is here to take the stress out of it!
---
---
Anastasia Beverly Hills Benefit Cosmetics Bobbi Brown CeraVe Chantecaille Charlotte Tilbury Clarins ColourPop Dermalogica Dior ELEMIS Elf Cosmetics Estée Lauder Fenty Beauty First Aid Beauty Fresh Hourglass Huda Beauty IT Cosmetics Jane Iredale L'Oreal lancome La Roche-Posay Laura Mercier LORAC MAC Makeup Revolution Mario Badescu Maybelline Morphe Nars Natasha Denona Neutrogena NYX Origins Peter Thomas Roth Revlon Sigma Beauty Smashbox Stila Tarte Cosmetics The Ordinary Too Faced Urban Decay YSL
---