Jeffree Star Blue Blood Palette Review
Whether you love or hate Jeffree Star, you gotta admit that he makes some rather amazing and unique makeup palettes!
Jeffree Star's Blue Blood Palette packaging was inspired by a coffin and a jewellery box, not two things that I would usually mix, but ok, it's a 5* for originality!
Disclaimer: As an Amazon Associate I earn from qualifying purchases on Amazon and other affiliate programs. This means on some purchases, I make a commission. It doesn't mean you spend more, it simply allows me to keep this blog going!
Following Blood Sugar's highly successful launch, Jeffree Star immediately started cooking up ideas for his next eyeshadow release.
He wanted to create a palette with shades of blues, peaches and mints, and here you've got it, the Jeffree Star Blue Blood Palette!
Blue Blood, isn't like any other palette on the market, at least it wasn't when it was first released. (Since then there have been other 'blue palette' releases.)
With all the neutrals, warm tones and browns oversaturating the beauty market, Jeffree Star certainly created a commotion when he released this blue-themed palette.
Since this release, there have been quite a few more blue palettes released. Check out my review on the best eyeshadow palette dupes, we have every colour covered!
The Blue Blood Palette is part of the Blue Blood Collection. Coordinating with the theme from the blue background, blue hair, blue eyeshadow and blue suit – Star revealed the whole collection on his Youtube channel a few weeks before the launch.
The collection includes liquid lipsticks, lip scrubs, highlighters and the most coveted Blue Blood Palette. The internet was truly buzzing with this blue fest!
Naturally, everything in the line is blue from the packaging to the shades. The collection is wonderfully curated and aesthetically pleasing. It is definitely one of a kind, just like the brains behind it!
The Blue Blood Palette is an 18-pan eyeshadow with both mattes and shimmers. The palette feels luxurious and looks like it too. When looking at it, the vibe I get is ice-cold!
When you open it, it comes with a lovely full-size mirror and amply-sized shadows, with Jeffree Star's signature logo embossed onto the shadows as well as a few others like a coffin and diamond.
They all add more to the fun factor of the palette. Like all the other Jeffree Star products, the Blue Blood palette is vegan and cruelty-free.
Expect nothing less when it comes to Jeffree Star shade names. Just like him, the shade names on the Blue Blood are witty, and shocking, yet fit perfectly with the blue theme of this collection.
With names like Crystal Flesh, I'm Cold and Deceased you get the idea of what this palette has in store for you!
The Shades
Top Row (L-R):
Cullinan – Icy White Mettalic
MinTea – Matte Mint
Crystal Flesh – Champagne Metallic
I'm Cold – Light Blue Matte
Untouchable – Peachy Matte
Priceless – Light Peach Matte

Middle Row (L-R):
Power – Slate Grat with a little blue undertone Matte
Blue Blood – Baby Blue Matte
Deceased – Azure Blue Metallic
Ice Tray – Muted Blue Metallic
Blue Monday – Cobalt Blue Mate
Flourishing – Teal Matte

Last Row (L-R):
Wealthy – Light Nude Matte
Celebrity Skin – Light Brown matte.
Entitled – Teal Metallic
Ocean Ice – Blue-Green Metallic
Cremated – Muted Dark Green Matte
Undertaker – Navy Blue Matte
We all know that we shouldn't judge a book by its cover, but the Blue Blood Palette isn't just worth the face value. The quality of these eyeshadows is off the hook!
These shadows are extra buttery, and creamy and blend like a dream. They last a long time and they hold up really well as you go about your day.
The eyeshadows are pressed pigments, which means it has a better colour payoff than regular shadows, all the more beneficial for you! The mattes blend beautifully while the metallics will really make a makeup-lover scream for joy.
They are extremely glossy and buttery and give off a beautiful shimmer to your eyelids. Do expect some fallout with this palette since the shades are pressed pigments and do tend to have more kickback.
You might be thinking about how you'll use this especially if you're not a coloured eyeshadow girl.

Yes, colour can be overwhelming, especially if you're not used to it. The Blue Blood Palette, although targeted for creatives, can also be a great starting point for anyone who wants to play and experiment with colour.
It does have everyday-friendlier colours like Untouchable, Priceless, Wealthy and Celebrity Skin.
You can use those light neutral shades, but there's nothing like stepping out of your comfort zone every once in a while and discovering the possibilities of original and new colours. Become a true artist- one that experiments with colours!
You can start with lighter blues in this palette like the MinTea, and I'm Cold shades. These shades are great to blend all over your eyelids to create a simple pop of colour. You might expect the pastels to be patchy and dry, but the light colours on this palette are as opaque as they can get!
The Blue Blood Palette is one of those palettes that take eyeshadows to the next level! From its packaging and names to its colours and quality. Even if blue and Jeffree Star aren't your things, you can still appreciate the creativity of this palette!
My Thoughts
I love my neutrals and I'll admit these colours are a little too bold for me, however, this Blue Blood Palette is exceptionally impressive! You can never go wrong with Jeffree Star Cosmetics and its products.
The Jeffree Star Blue Blood Palette is another addition to their high-quality goodness, especially if blue colours are your thing!
The Blue Blood Palette is truly unique and it will force you to think out of the box. Blue Blood Palette is a fun addition to regular eyeshadow palettes, it allows you to experiment and be more creative when it comes to your makeup look.
As Jeffree Star would say, this has my approval and you should go get it! From the packaging to the quality, you will get a lot out of your purchase.
I hope you have enjoyed this review! What do you think of the Jeffree Star Blue Blood Palette? Are you a fan of Jeffree Star? Check out the Blood Lust Palette featuring his favourite purples!
Jeffree Star Blue Blood Palette can be bought from Amazon
Hollie xx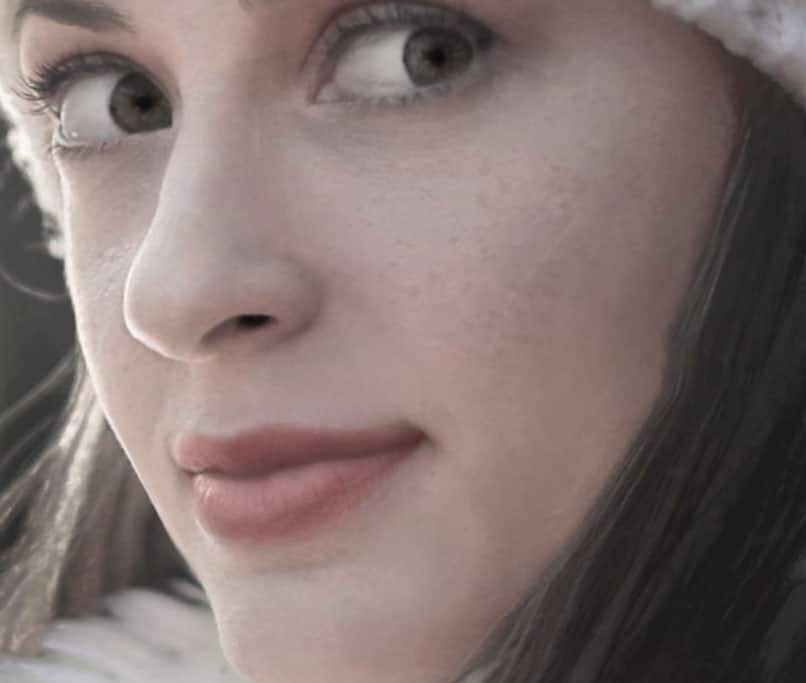 Hi, my name is Hollie, and I own BeautywithHollie.com. I love everything to do with beauty and love sharing my knowledge, advice and beauty finds! Makeup and beauty are here to enjoy, and Beauty With Hollie is here to take the stress out of it!
---
---
Anastasia Beverly Hills Benefit Cosmetics Bobbi Brown CeraVe Chantecaille Charlotte Tilbury Clarins ColourPop Dermalogica Dior ELEMIS Elf Cosmetics Estée Lauder Fenty Beauty First Aid Beauty Fresh Hourglass Huda Beauty IT Cosmetics Jane Iredale L'Oreal lancome La Roche-Posay Laura Mercier LORAC MAC Makeup Revolution Mario Badescu Maybelline Morphe Nars Natasha Denona Neutrogena NYX Origins Peter Thomas Roth Revlon Sigma Beauty Smashbox Stila Tarte Cosmetics The Ordinary Too Faced Urban Decay YSL
---