Huda Beauty's New Skin Care Brand Wishful Has Launched! Yo Glow Enzyme Scrub Review
With makeup solidly under her belt, Huda Kattan has taken the beauty world by storm once again with her skincare line, Wishful!
In her makeup-free and clear skin campaign for her skincare brand, she announced her first-ever product for Wishful – the Yo Glow Enzyme Scrub.
Huda has always been open to sharing her struggles and concerns with her skin through her blog. Her journey to skincare throughout the years really inspired the birth of Wishful.
With all her knowledge, getting to talk to industry experts and having access to the best labs, it was only fitting for her to come up with skincare that will address the struggles she's faced her whole life.
In an exclusive video on Youtube, Huda excitedly introduced Wishful and the Yo Glow Enzyme Scrub and explained her thought process with the campaign, the name, and how empowering it was for her to launch her own skincare line.
With all the buzz and excitement around Huda Beauty's skincare launch, I knew I had to get my hand on one of these. I had to find out if Wishful and the Yo Glow Enzyme Scrub are really worth all the hype!
Disclaimer: This article contains affiliate links. If you purchase using these links, you don't pay more, I simply earn a small commission!
The Yo Glow Enzyme Scrub was made by the "best skincare lab in Korea" as Huda introduced her "third baby" in a beautiful yellow tube. She even claims that she uses it all over her body because it is so gentle and satisfying.
This scrub claims to be "amazing to even out the skin tone, retexturizing and brightening the skin and, of course, giving you that glow". It's filled with ingredients that are supposed to shed dead skin cells as well as leave your face with a radiant glow.
Some of the notable ingredients of the Yo Glow Enzyme Scrub are:
Pineapple Fruit Extract – Huda explains that Pineapple Fruit Extract has bromelain enzymes which have helped her skin with inflammation in the past, so she wanted to include this powerful enzyme. Plus it helps with gentle exfoliation and reducing dark spots.
Papaya Fruit Extract – this contains the enzyme papain that is really good to clear the skin as well as giving a natural exfoliation.
Alpha-Hydroxy Acids (AHAs), namely Citric, Lactic, Malic, and Tartaric – are acids that help with dissolving dead skin cells and reveal a healthier skin tone.
Beta-Hydroxy Acids (BHAs) such as Salicylic acid – since this is oil-soluble, it penetrates deeper into the skin and helps remove the 'glue' holding together sebum and dead skin cells that block pores.
Cellulose – a gentle physical exfoliation that is an organic plant compound that leaves your skin softer and smoother
With the other products, there are a few questionable ingredients such as Alcohol, Rose Flower Extract, Orange Fruit Extract, Lemon Fruit Extract and fragrance/ perfume, which I will get into more.
The rose and citrus extracts are possible irritants to the skin. There's also alcohol listed on the ingredients, even though there are alcohols that are good for the skin, just be aware!
The Yo Glow Enzyme Scrub is marketed as an 'exfoliating scrub', this scrub is essentially a peeling scrub. It offers both physical and chemical exfoliants.
Let's go in-depth with the ingredients and claims of this scrub:
For physical exfoliation, you would think of physical elements like grains and ground-up nuts. This scrub uses cellulose as its physical exfoliant instead, which works with friction against the skin.
As you massage this scrub on your face, there will be clumps of cellulose and peeling gels enzyme that will ball up together and exfoliate your skin.
In Huda's video, she says that 'dead skin cells' are shredded by this scrub. This isn't wholly true though. There may be some dead skin cells in those tiny balls but as I already mentioned, this is more of the cellulose product interacting with the oils in your skin that makes these clumps.
AHAs and BHAs, are powerful exfoliating ingredients that really help with shedding dead skin cells. In this case, I do think AHAs and BHAs are better in toner or serum forms because AHAs and BHAs work better when they are left on the skin for some time.
Since this is a wash-up scrub, it does take away the benefits of these acids because they aren't able to sit on the skin for a long time.
Check out some other skincare articles here to get your perfect skincare routine!
Using the Yo Glow Enzyme Scrub
In quite a large tube, the Yo Glow Enzyme Scrub is in a beautiful pastel yellow tub with the brand name written in holographic. The product itself is a white, almost-liquidy texture with super minimal grit in it.
Use the scrub on dry skin because as Huda explains when this scrub is applied on a wet face, the exfoliation won't be as intense as it is supposed to be.
As I applied it, I noticed right away that it has quite a strong scent. It isn't necessarily bad, it really is just a noticeable scent that smells almost citrusy.
Huda did mention that there's less than 0.2% fragrance in this product, but my experience says otherwise.
The scrub goes on nicely and once rubbed in, it instantly produces the cellulose balls. I honestly find the tiny clumps very satisfying as I scrub it on. It is also very gentle on the skin, which adds to its charm.
Once I felt that my face was thoroughly exfoliated, I washed it off with water, and it rinsed off pretty nicely. It doesn't leave those white clumps on the face. I find that it leaves my skin quite tight and mattified instead of the glow that this scrub claims to give.
Although it does what it's supposed to, I do find it very gimmicky and quite average. It leaves the face quite soft which is great. However, everything else is pretty average.
Overall, the cellulose scrub is the most alluring point and I enjoy visually seeing the "dead skin cells" being scrubbed off of my face.
My Thoughts
It's always exciting for us beauty enthusiasts as we anticipate new makeup and skincare launches. With all the hype and buzz for Huda's Beauty Wishful range, I am a little underwhelmed and the marketing seems a little bit gimmicky and exaggerated.
It is crucial to really be in-depth when it comes to products and break down what ingredients they really have. Ingredients are especially important to those who have sensitive skin or if you have any allergies.
I've put together the best exfoliators for oily skin and the best exfoliators for dry skin. These products are worth all the hype they can get so check them out!
Yo Glow Enzyme Scrub can be bought from Sephora | Cult Beauty
Check out some Huda Beauty makeup reviews
Hollie xx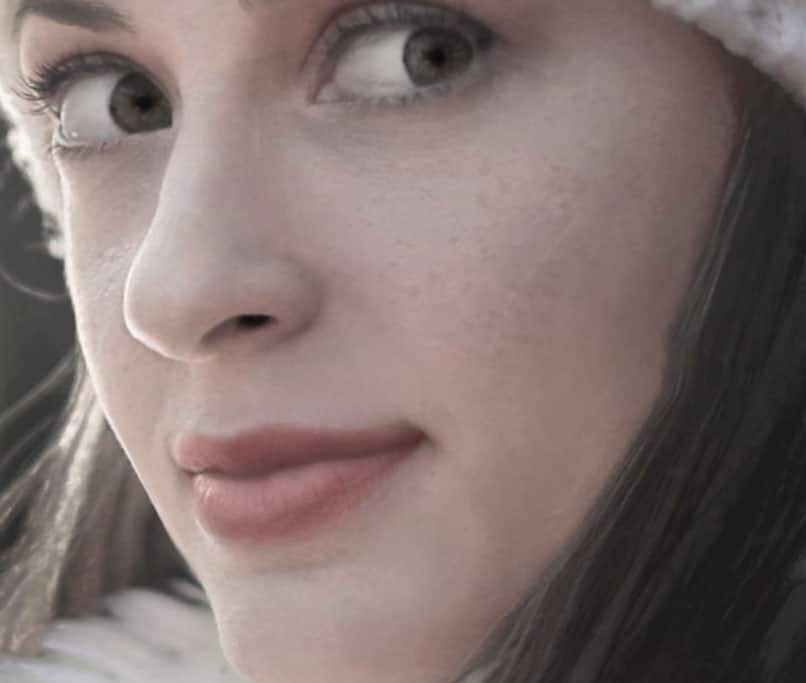 Hi, my name is Hollie, and I own BeautywithHollie.com. I love everything to do with beauty and love sharing my knowledge, advice and beauty finds! Makeup and beauty are here to enjoy, and Beauty With Hollie is here to take the stress out of it!
---
---
Anastasia Beverly Hills Benefit Cosmetics Bobbi Brown CeraVe Chantecaille Charlotte Tilbury Clarins ColourPop Dermalogica Dior ELEMIS Elf Cosmetics Estée Lauder Fenty Beauty First Aid Beauty Fresh Hourglass Huda Beauty IT Cosmetics Jane Iredale L'Oreal lancome La Roche-Posay Laura Mercier LORAC MAC Makeup Revolution Mario Badescu Maybelline Morphe Nars Natasha Denona Neutrogena NYX Origins Peter Thomas Roth Revlon Sigma Beauty Smashbox Stila Tarte Cosmetics The Ordinary Too Faced Urban Decay YSL
---