Huda Beauty NEW Eyeshadow Palette – Naughty Nude!
Huda Beauty has just dropped something big, and that is a new eyeshadow palette! This is not simply any eyeshadow palette- it's a WOW palette featuring 18 irresistible shades! Introducing the Naughty Nude Eyeshadow Palette!
Huda has labelled her new palette as her best yet! She says it's all about taking the power back and feeling good about yourself. When you love yourself, you're ready to love others. It symbolises feeling sexy and empowered!
While eyeshadow palettes and makeup in general, don't have such deep meanings for me, I do love the palette! It's creative, innovative and fun!
I mean, those shades are something unseen in eyeshadows before! A palette can help me feel sexy but it will never symbolise empowerment for me!
Disclaimer: This article contains affiliate links. If you purchase using these links, you don't pay more, I simply earn a small commission!
Naughty Nude Eyeshadow Palette comes in 18 shades:
• 8 Velvety-Soft Mattes
• 5 High-Shine Metallics
• 3 Multi-Reflective Marble Creams
• 1 Hypnotic Marble Cream
• 1 Never-Seen-Before Gloss with encapsulated Bronze & Berry Pearls
Ok, so the first shade I need to comment on is obviously the dazzling shade Slippery. It is a pearl-glassed hybrid which is something completely unique and new in the eyeshadow industry.
It also happens to be totally gorgeous. My fingers are itching to touch it! From Huda's swatches, it appears to be a shimmery, glossy pink that's almost purple.
When you do manage to get your hands on this dazzling palette, if Slippery doesn't look like the image, it doesn't mean you got a faulty palette. Huda has said that all the pans are different because of their uniqueness.
Some have more pearls, and some have less, however, it doesn't make a difference to how it will look, once you swirl the shade the pearls move around and you'll get the same result.
The matte shades come with 2 types of mattes, creamy mattes and smooth powder mattes. I love that it has both cream and powder mattes, most palettes don't include both and I always think it's a shame and takes away a bit from the palette.
The innovative glitter-creamy shades are also gorgeous. I love that the glitters are cream-based because when they're not, they are annoying to apply and have way too much fallout!
The marble cream shimmers are also winners, much like the rest of the palette! They are filled with pearls and pigment and I can imagine they swatch really intensely. And forget even using these shades, looking at them alone gives me happiness! They are simply magnificent!
Last but in no way the least is the hypnotic creamy marble called 'Hard'. It is a marble matte that I don't think I can find words in my dictionary to describe properly! It is gorgeous and I can't wait to see how it will look on!
The general vibe that the palette gives is a warm-toned one, but in actual fact, there are quite a few cool-toned shades in this palette! I like a palette that mixes its tones, it allows so much more in terms of variations of looks that you can achieve.
Along with this gorgeous eyeshadow palette, Huda has also released a makeup bag and 5 brushes. The brushes have been designed to fit in with the sexy theme running with the eyeshadow palette.
They are designed with a point at the end, kinda showing who's in charge! These 5 brushes were made to work like gloves with the Naughty Nude eyeshadow palette. I'm sure other brushes would work well too, but according to Huda, it's these brushes that you need!
The bag comes with 2 options, you can either purchase the brushes with the bag, or you can purchase all 3 items together- the eyeshadow palette, the brushes and the bag.
The packaging of all the products is in matching deep red/maroon coloured packaging. The colours are sexy and seductive, very in theme with what Huda is trying to portray!
Check out Huda's Rose Quartz Collection here!
My Thoughts
One thing Huda knows how to do is eyeshadow palettes. Her previous eyeshadow palettes have all been smashing success and I don't expect anything different from the Naughty Nude palette.
You can see how much work and thought has gone into making this palette and into getting it right!
From the colour to the textures, everything is stunning and original. I love that she's created a new eyeshadow formula and I love how stunning the marble effect shadows look.
The only thing that doesn't sit quite as well with me is the whole sexy vibe thing going on. I'm all for everyone feeling sexy, but when the palette is being sold as 'getting you in the mood', I don't know. Call me old-fashioned but it just seems a bit excessive to me.
This palette is a work of art that in my opinion, speaks for itself! Adding the whole sexy thing to it just cheapens it a bit. And just for the record, I'm all for having fun!
Obviously, none of this takes away from the palette, sometimes I just wonder why brands so often go running down that road. Especially when they have a product as fab as the Naughty Nude palette!
Huda Beauty Naughty Nude Eyeshadow Palette can be bought from Sephora
Images: Huda Beauty
Hollie xx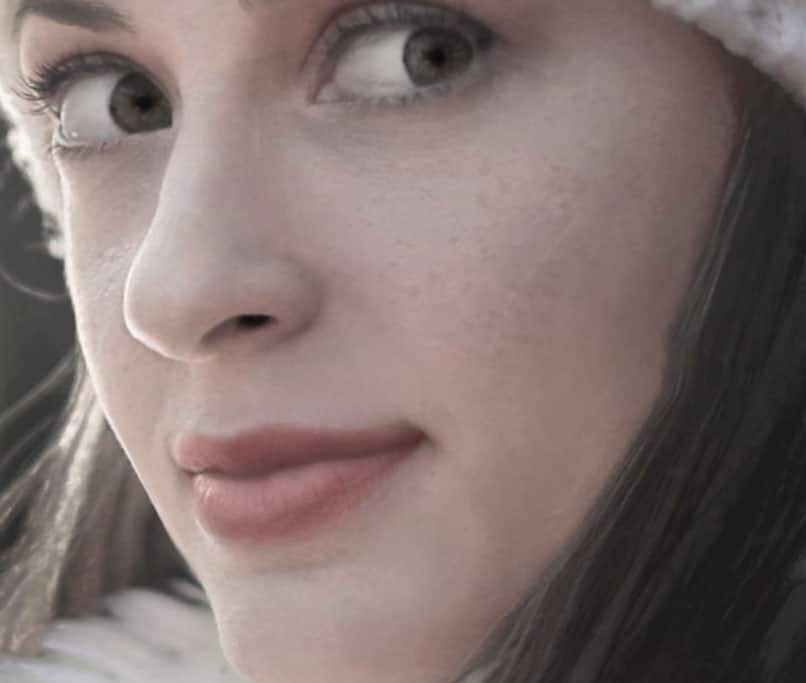 Hi, my name is Hollie, and I own BeautywithHollie.com. I love everything to do with beauty and love sharing my knowledge, advice and beauty finds! Makeup and beauty are here to enjoy, and Beauty With Hollie is here to take the stress out of it!
---
---
Anastasia Beverly Hills Benefit Cosmetics Bobbi Brown CeraVe Chantecaille Charlotte Tilbury Clarins ColourPop Dermalogica Dior ELEMIS Elf Cosmetics Estée Lauder Fenty Beauty First Aid Beauty Fresh Hourglass Huda Beauty IT Cosmetics Jane Iredale L'Oreal lancome La Roche-Posay Laura Mercier LORAC MAC Makeup Revolution Mario Badescu Maybelline Morphe Nars Natasha Denona Neutrogena NYX Origins Peter Thomas Roth Revlon Sigma Beauty Smashbox Stila Tarte Cosmetics The Ordinary Too Faced Urban Decay YSL
---