Huda Beauty Contour and Strobe Lip Set Review
I'm a little late in getting to review the Huda Beauty Contour and Strobe Lip Set. But, I couldn't miss out on reviewing them because I am obsessed with these lip kits. They are the real deal.
If you think contouring is only for the face you are mistaken, this contour and lip set takes lips to a whole new level and the best part is that anyone can get thick lips.
I've reviewed quite a few Huda Beauty products, like the Mercury Retrograde Eyeshadow Palette, the new Naughty Nude Eyeshadow Palette and her skincare line- Wishful. Most of the products I've really loved, so I have high hopes for the Contour and Strobe Lip Set!
Huda Beauty Contour and Strobe Lip Set
The Contour and Strobe Lip Set were inspired by Huda's trademark pout. She has kindly shared with us how we can achieve the same fabulous lips. Who's ready to rock the pout?
Talk about bold packaging, Huda Beauty has taken it to another league. In fact, the packaging is so striking, that after taking one look at it I knew I needed one for myself.
The Contour and Strobe Lip Set come in a tin, shaped like lips. Not only are the lips in a perfect pout but there are 2 teeth included to make the packaging all that more realistic. I have to admit the teeth are a little creepy, perhaps a little too realistic for me:) If I could change one thing about these lip sets it would be to close the lips!
The packaging of the Contour and Strobe Lip Set matches the colour of the lip set inside. I love how creative the packaging is. Whoever came up with the idea is good!! And don't worry, the product itself fully lives up to its creative packaging.
Inspired by Huda's trademark pout these lips sets are perfect for every lip lover. They transform your lips into a work of art and I dare say, they are super fun to use too!
The Huda Beauty Contour and Lip Sets come in 5 fabulous colours, with one being exclusive to Sephora. Each individual set comes with a full-size lip contour, a mini liquid matte lipstick and a mini lip strobe.
If the names confuse you, the lip contour is effectively a lip liner and the lip strobe is a lip gloss, its job is to add the shine.
The products are all really easy to apply and they are numbered so you know the order in which to apply them. First, you apply the lip liner, then the lipstick and lastly the lip gloss.
It also comes with instructions on the back of the packaging showing you how to apply them correctly. Huda really thought of everything.
The Colours
These colours are beautiful and natural-looking. It is a combination of mauve, pink and gold colours making it really striking and elegant.
---
Of all the lip sets Bombshell and Ritzy is the nudest, so naturally, it's my favourite. With a rosy liquid matte shade, it pairs perfectly with the shimmery nude-goldeny gloss. This goes perfectly with any occasion.
---
The Trendsetter & Snobby Lip Set has a brown base with a light pink strobe and a gold gloss. I personally can't pull off the brown lip look, but for those of you who can this set is gorgeous.
---
If you're a pink lover, then the Trophy Wife & Shameless is the perfect lip set for you. It also has a beautiful gold shimmer gloss to make it that bit sparklier.
---
I haven't managed to get my hands on the Silver Fox & Angelic Lip Set because it's exclusive to Sephora and I live in the UK. However, it looks stunning. With a purple base and a peachy gloss, you're sure to get every head-turning.
---
All of the Contour and Strobe Sets are extremely versatile. Each of the products can be worn alone and they would still look fab. You don't always need to use all 3 products at once.
However, if you want the full achieve the proper pout using all 3 products will get you that look effortlessly.
My Thoughts
The Huda Beauty Contour and Strobe Lip Sets are a real winner. They are worth every penny that you spend on them. They feel great on the lips, there is no sticky or tacky feel when wearing them.
I am also impressed by how long-wearing they are. All in all a great product that would make a great gift and stocking filler!
Update: The Contour and Strobe Lip Sets have been discontinued. Check out other Huda Beauty makeup here.
Hollie xx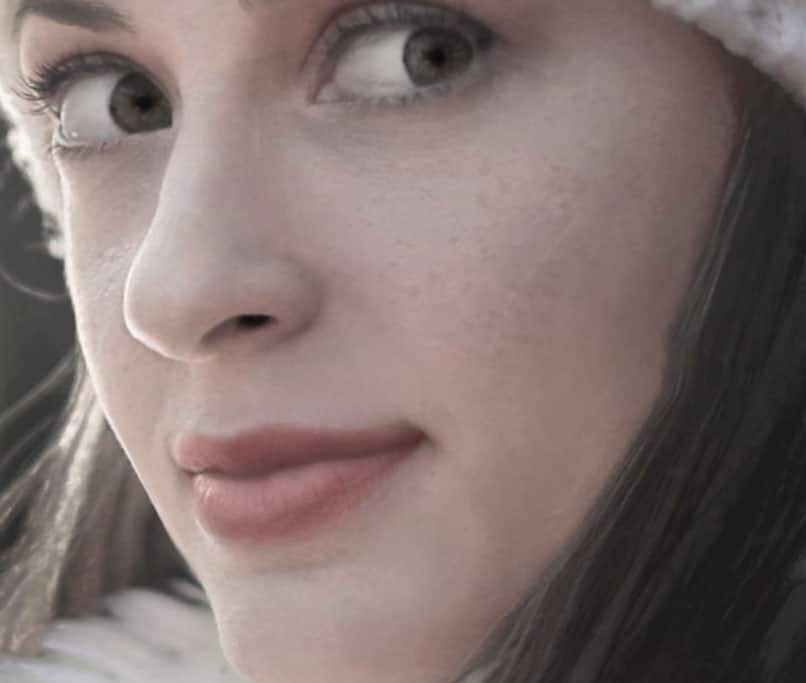 Hi, my name is Hollie, and I own BeautywithHollie.com. I love everything to do with beauty and love sharing my knowledge, advice and beauty finds! Makeup and beauty are here to enjoy, and Beauty With Hollie is here to take the stress out of it!
---
---
Anastasia Beverly Hills Benefit Cosmetics Bobbi Brown CeraVe Chantecaille Charlotte Tilbury Clarins ColourPop Dermalogica Dior ELEMIS Elf Cosmetics Estée Lauder Fenty Beauty First Aid Beauty Fresh Hourglass Huda Beauty IT Cosmetics Jane Iredale L'Oreal lancome La Roche-Posay Laura Mercier LORAC MAC Makeup Revolution Mario Badescu Maybelline Morphe Nars Natasha Denona Neutrogena NYX Origins Peter Thomas Roth Revlon Sigma Beauty Smashbox Stila Tarte Cosmetics The Ordinary Too Faced Urban Decay YSL
---