How to Make Your Hair Grow Faster and Thicker
Ask anyone you know if they're happy with the quality of their hair, and you will be surprised at how many are not. From too thick to too thin, and from too wavy to too straight.
There aren't many people who can actually say that they have fab hair that they love. Perhaps we are striving too much to be perfectionists, I don't know. But I do know that I too have never been happy with my hair.
Whilst I don't have a problem with the thickness of my hair, my daughter does! She is 4, yes I know a lot can still change, but her hair barely grows and it is super thin.
That is until I did some research and found these really helpful tips and tricks on how to make your hair grow faster and thicker. And seriously, they work. Patience and consistency are a must but, go for it and you will see results.
Disclaimer: As an Amazon Associate I earn from qualifying purchases on Amazon and other affiliate programs. This means on some purchases I make a commission. It doesn't mean you spend more, it simply allows me to keep this blog going!
1. Eat the Right Foods
Believe it or not, eating a ton of junk food is not good for any part of your body, including your hair. To get your hair to cooperate with you, you need to do what's best for it.
Make a point about eating foods that promote hair growth. Eat plenty of protein, hair follicles are made mostly of protein and when you don't get enough of it, your hair will start to break.
Other foods that are good for hair growth are avocados, berries, nuts and spinach to name a few. It's important to get a healthy dose of all vitamins so if you load your diet with the healthy stuff, you know you're good.
2. Don't wash your hair daily
Every time you wash your hair, you are stripping it of its natural oils which help to keep your hair moisturised and soft. By removing the natural oils, your hair will be drier and more prone to breaking.
This slows down hair growth. Wash your hair less frequently and your hair will have a chance to grow. If you have very greasy hair, you can use a dry shampoo to cover up the grease. They work like magic.
3. Use The Right Shampoo & Conditioner
There are many, many hair products on the market, some will do wonders for your hair and some…well, may not do such wonders.
Before buying your next shampoo, take a look at the ingredients. A few good ingredients to feed your hair with are niacin, keratin, ketoconazole, biotin and saw palmetto.
One of my favourite shampoos is the ArtNaturals Moroccan Argan Oil Shampoo. It's full of ingredients that will help your hair grow and stop it from falling out.
Over time this will make your hair thicker. If your hair is thinning you must give this shampoo a shot. It also comes in a conditioner which I highly recommend using.
4. Be Careful when Brushing Wet Hair
Brushing your hair when it's wet is more likely to cause breakages, and breakages often cause split ends. The hairs that are split do not grow well.
To make your hair grow faster and thicker either don't brush your hair at all when it's wet or, brush it from the bottom up. Brushing from the bottom of your hair to the roots is a much more gentle way.
If you are one of those who can't resist brushing your hair after a shower, then use a wide-toothed comb. It is less likely to pull out hair and break it.
5. Finish your Shower with a Cool Rinse
Yes, you read it correctly. I know it doesn't sound tempting at all but believe me, a cool rinse a the end of your shower may be the trick that your hair needs.
The cold water seals any open cuticles, this helps to seal in the moisture and oils which allows your hair to stay shiny and healthy. By giving your hair a final wash with cold water you are actually helping your hair grow quicker and thicker.
6. Ditch the Heat Styling Tools
I know that avoiding heat-styling tools is impossible for many. Everyone likes to look good and not everyone is blessed with naturally fab hair. And that's totally understandable.
You should simply aim to use heat styling tools only when you feel that you really must. Avoid using heat on your hair when it is very wet and when it is very dry. You will leave the least damage to your hair when you style it when it is damp.
7. Get Regular Trims
This is one of those things that people are constantly disagreeing on. Some say cutting hair does not make it grow thicker and faster and then there are those like me, who are firm believers in it.
The reason I believe in it so much is that I have tried and tested it and yes, trimming your hair regularly helps to keep it healthy, and healthy hair grows better. It's as simple as that!
I've been trimming my daughter's hair every 6-8 weeks for about a year now. It's been a slow process but the results are as clear as day.
Her hair has improved dramatically, from the texture to the thickness. So before you believe any naysayers, go and give it a fair try!
8. Get Enough Sleep
Not getting enough sleep affects just about everything in our bodies.
When our bodies don't get enough sleep, our stress levels rise and stress causes hair to fall out. This makes hair thinner. Enough sleep is about 6-8 hours a night for an adult.
9. Drink Plenty of Water
Just about all of our actions affect our hair, including the amount of water we drink. When our body doesn't get enough water, it uses the water for the most important organs, and that does not include our hair!
However, hair needs water to function, think of it like watering a plant, it only thrives when it has something to drink.
Hair that is 'dehydrated' can become brittle and broken. Next time you drink think of your hair and drink an extra cup!
10. Give your Scalp some Attention
The scalp is where all the magic happens. This is where the hair grows from so it only makes sense that it needs extra care. The scalp needs a deep cleanse every so often, I recommend no more than once a week.
By deep cleansing, you are removing dead skin and any toxins that are sitting on the scalp. To deep cleanse you can simply massage your scalp. For more adventurous methods read this article by Bustle.
11. Take Nutrafol
Nutrafol is one of the only hair-thinning supplements on the market that doesn't contain any harmful chemicals, in fact, it only contains natural ingredients, yet it still works.
It improves hair growth and hair quality. It helps the existing hair grow quicker and it helps it to be better quality. For many people this is their holy grail, so why not give it a shot?
My Thoughts
All of these tips here on how to make your hair grow faster and quicker are for people who have moderate hair loss, or just thin hair.
If you're experiencing a lot of hair loss, go and see your doctor because there could be an underlying medical condition. And don't wait because usually the sooner you deal with problems, the less of a problem they become.
All of these methods together really helped me with my daughter's thin hair, she now has much thicker, less brittle hair than she did a year ago. All I did was follow these simple techniques (except the Nutrafol supplements, I don't think they're for kids).
Hollie xx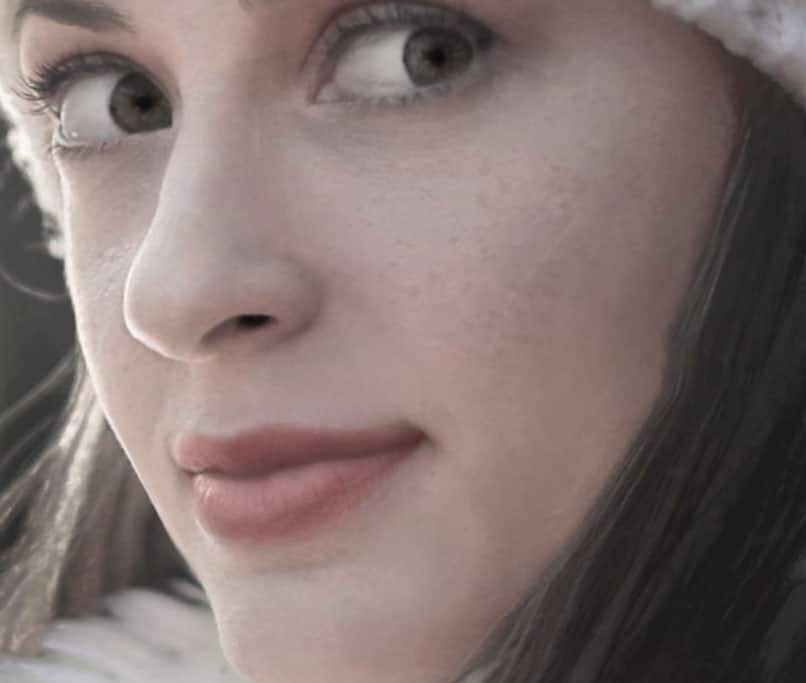 Hi, I'm Hollie, and I own BeautywithHollie.com. I love everything to do with beauty and love sharing my knowledge, advice, and beauty finds! Makeup and beauty are here to enjoy, and Beauty With Hollie is here to take the stress out of it!
---
---
Anastasia Beverly Hills bareMinerals Benefit Cosmetics Bobbi Brown CeraVe Chantecaille Charlotte Tilbury Clarins ColourPop Dermalogica Dior e.l.f. Cosmetics ELEMIS Estée Lauder Fenty Beauty First Aid Beauty Fresh Giorgio Armani Hourglass Jane Iredale L'Oreal Lancome La Roche-Posay Laura Mercier LORAC MAC Makeup Revolution Mario Badescu Maybelline Morphe Nars Natasha Denona Neutrogena NYX Origins Peter Thomas Roth Revlon Sigma Beauty Smashbox Stila Tarte Cosmetics The Ordinary Too Faced Urban Decay YSL
---