How To Get The Perfect Eyebrow Shape
Ever since Cara Delevingne became famous, eyebrows have become a thing. The thicker and darker, the better. Eyebrows have always been very important to me because I feel they help to shape the face and add personality. The problem is that my eyebrows are light and sparse🙁 It's simply how they've always been. That's why I've done my research into the different ways that you can get beautiful brows.
How To Get The Perfect Eyebrow Shape
There are two steps in achieving the perfect brows. The first step to getting the perfect eyebrow shape is shaping them properly. The second one is touching them up with makeup (though if you have power-brows like Cara you won't need this step!).
I'm going to cover both in this article.
There are a number of different ways to shape your eyebrows.
Plucking with tweezers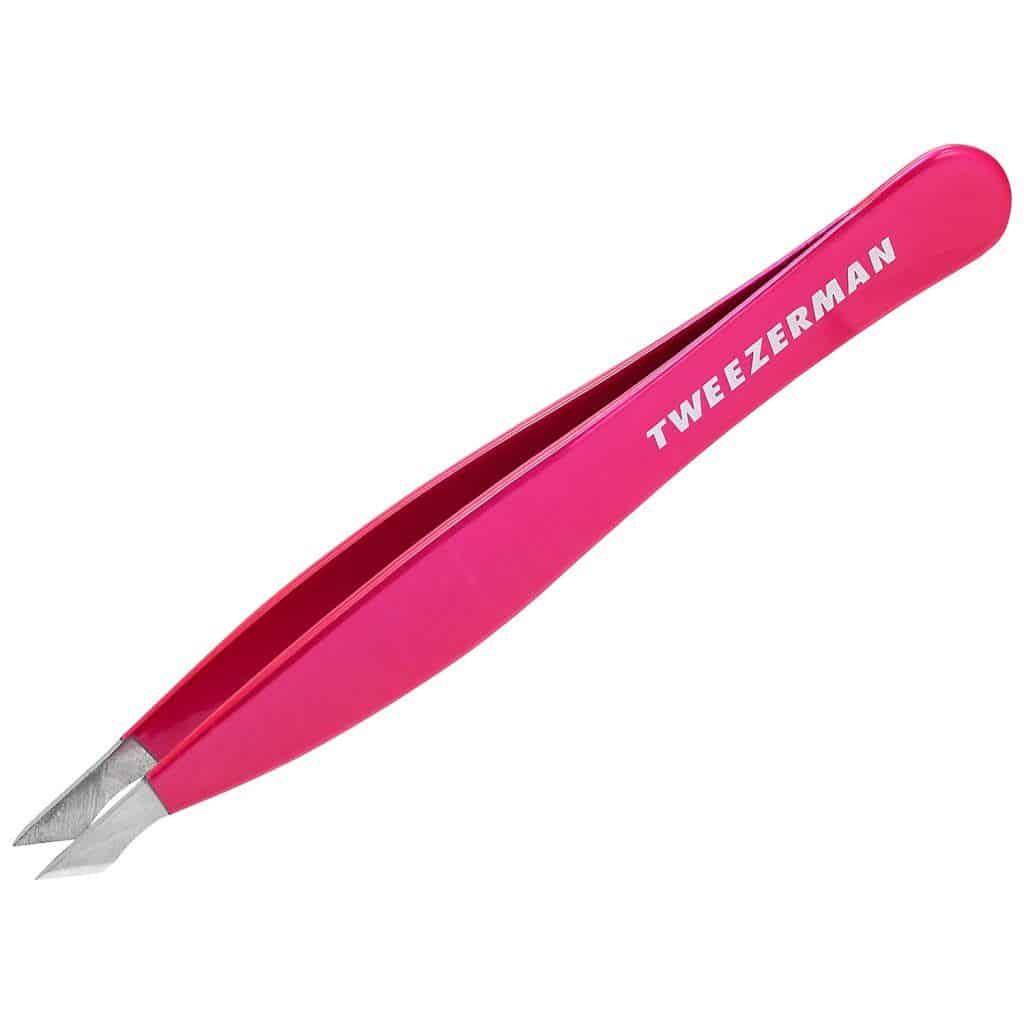 The cheapest way to shape your eyebrows is to pluck them with tweezers. This is something you can do on your own, although, I only recommend this if you have experience with it. It's so easy to over-pluck your brows and the results are often not what one originally intended on! I've been there, done that! So yes, I highly recommend that a professional does it for you.
While plucking is affordable, the downside is that the hairs grow back quickly. Also if you make a mistake and take out the wrong hairs they don't always grow back. So you really need to know what you're doing!
Threading
Threading is another popular way of shaping brows. It removes all the fine white hairs too which is nice because it gives your eyebrows more definition. Threading also takes quicker than plucking. The best beauticians use tweezers to finish it off nicely, this is to make sure they don't remove any hairs by accident which can happen with threading since it takes rather quick.
Waxing
Waxing is another option for shaping your eyebrows. This is the best for coarse thick hair that grows quickly. Waxing also makes the hairs grow back thinner and less coarse, which is great for those with unmanageable eyebrows. For the most part, I don't recommend waxing eyebrows, unless you really have unruly brows.
The downside of waxing is that it pulls on the skin leaving it rather red. You can apply oil a few hours before and it will reduce the swelling however, if you have sensitive skin, keep away from waxing. Another downside is when you wax on a small area it's hard to be in control and mistakes can happen. You have to know how to do it properly. Waxing in the wrong direction can have catastrophic results on your eyebrows.
If you're one of those who has removed too much hair (haven't we all been there?!) don't worry, you can a growth serum that will help your brows recover and grow back quicker.
These are the most common ways to shape your eyebrows and they will help you get the perfect eyebrow shape.
Onto step 2- how to get the perfect eyebrow shape and there are a number of ways to do so!
Eyebrow Pencil

The first and most obvious is with an eyebrow pencil or brow filler. There are loads of them on the market, but my all-time favourite one is the Anastasia Beverly Hills Brow Wiz. It comes in a bunch of shades and has a super fine nib so that your strokes will look natural! To set my eyebrows you can use a brow gel, it simply holds the hairs in place. I recommend this for those whose eyebrows have thicker and longer hairs.
It takes a few times to get used to shaping your eyebrows with a brow pencil, but once you get the hang of it, it almost becomes second nature.
Eyebrow Tinting
This is great if you have full but fair eyebrows. Tinting your eyebrows usually lasts for around 4-6 weeks before fading. You can do this by yourself with an eyebrow tinting kit, or if you're not a DIY sort of person you can get this done by your beautician. It's pretty cheap to get done and adds a lot!
Microblading
If you've got thin, sparse hairs like me then this is the solution for your brows. It's one of the greatest inventions in my life and is a growing trend among women worldwide. In fact, it's all the rage at the moment. How to get the perfect eyebrow shape? Really microblading is all you need to get the perfect shape. You can customise your brows to suit your preference!
Microblading is a semi-permanent cosmetic tattoo. The way it works is that you get fine lines tattooed on your eyebrows to fill them in and to shape them. It looks AMAZING. It's like waking up every day with makeup already applied perfectly. So even if you're having a bad hair day your eyebrows will still look phenomenal!
The procedure is rather costly and quite time-consuming. It takes about an hour and a half to two hours. However, in the long run, it saves you time every morning when you would usually spend a few minutes filling in your brows. It lasts for around a year, at which point the tattoo has mostly faded.
One important thing to remember with this is to look into who you're using. If the procedure goes wrong it can do serious damage to your face so again please please do your research when choosing who to use!
My Thoughts
Microblading will give you the best results with it also being the most long-lasting. However, it's not for everyone and that's fine! The other ways of shaping brows can also give you beautifully defined eyebrows!
If history is your thing, check out some of the worst makeup trends over the years, including some interesting eyebrow trends!
I hope you enjoyed this article on how to get the perfect eyebrow shape. There are many ways and I hope I've helped you find the way that works best for you.
Hollie xx
---
---
Anastasia Beverly Hills Benefit Cosmetics Bobbi Brown Chantecaille Charlotte Tilbury Clarins ColourPop Dermalogica Dior Dyson ELEMIS Elf Cosmetics Estée Lauder Fenty Beauty First Aid Beauty Fresh Hourglass Huda Beauty IT Cosmetics Jane Iredale L'Oreal lancome La Roche-Posay Laura Mercier LORAC MAC Makeup Revolution Maybelline Molton Brown Morphe Nars Natasha Denona Neutrogena NYX Origins Peter Thomas Roth Revlon Sigma Beauty Smashbox Stila Tarte Cosmetics The Ordinary Too Faced Urban Decay YSL
---