Learn How To Fight Dry Skin This Winter With These Skincare Ingredients
With winter nearly here, it's time to get ready for it. I'm not referring to getting your Christmas wreaths out! I'm talking about getting your skin ready for the colder drier weather.
Many people don't realise it, but actually, you need 2 different skincare routines: one for the summer, and one for the winter. The winter cold is amazing at sucking all the moisture out of the body leaving it depleted and dry.
What you need to do is add moisture back into your skin with beneficial ingredients that lock the moisture in.
Here are a few skincare ingredients that will help you fight your dry skin this winter. Oh, and the best time to start is now! Why wait for your skin to dry out when you can save it from getting there in the first place?
The good news is many products have these ingredients so the chances of you using a product with moisturising ingredients are very likely!
Learn How To Fight Dry Skin This Winter With These Skincare Ingredients
Ceramides
Looking after your skin is all about protecting your skin's barrier. When your skin's barrier is depleted, the body works to replace it, often causing pimples, spots and an excess of oil.
Even if you have oily skin, don't make the mistake of thinking that you don't need extra moisture in the winter. You do! You just need the correct type!
Ceramides are really helpful for the skin's barrier, it acts as glue for the skin and reduces water loss. They also help the skin against environmental factors like pollution and irritants.
Ceramides are ideal for all skin types, including oily and sensitive skin.
Ceramides are commonly found in moisturisers and creams. When buying a cream with ceramides make sure you buy fragrance-free ones to reduce irritation.
---
Hyaluronic Acid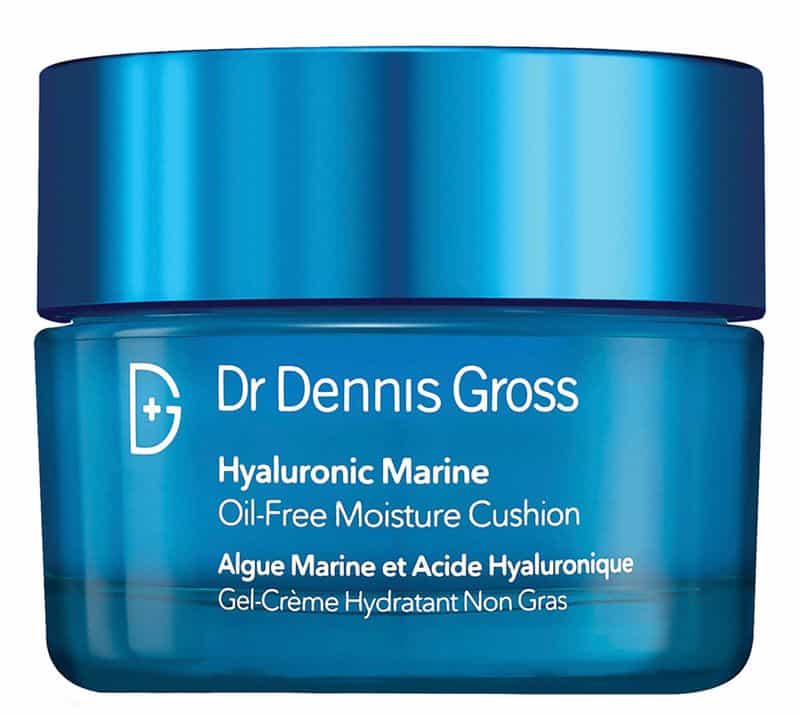 If you have ageing skin, hyaluronic acid is an ingredient you most probably have heard of before! Hyaluronic acid is a natural molecule found in your skin that pulls the moisture from the air into your skin keeping your skin moist.
You're probably wondering- if it's already in the skin, why do we need to add some more? Good question! Unfortunately, part of life is that as we get older, our body produces less hyaluronic acid. This results in drier skin with more wrinkles and lines.
By adding hyaluronic acid into your skincare routine, you are preventing your skin from moisture loss and you are preventing fine lines from appearing. It's a worthy investment and worth starting before your skin starts ageing.
It's recommended to start from around your 30s because around 40 is when the skin really begins to age.
All skin types can benefit from hyaluronic acid but particularly skin that is dry and dehydrated. Hyaluronic acid should be used all year round but it's in the winter when your skin needs it the most.
Hyaluronic acid is found in many types of products from serums and moisturizers, to makeup products like foundations and concealers.
---
Looking for extra hydration this winter? Check out these 9 best hydrating masks!
Glycerin
Glycerin is a natural humectant or also known as a skin conditioner. It acts as an emollient, making the skin moist, soft and supple. How does it do that? By trapping moisture into the skin from the air.
It also pulls moisture from deep in your skin to the outer skin layer where it needs that extra hydration. It's perfect for the winter months because that's when your skin needs the extra TLC.
Glycerin also protects the skin from harmful environmental factors as well as acts as a mild exfoliator. It helps to heal minor skin issues, such as dry, itchy skin. Many nappy creams also contain glycerin.
Glycerin is suitable for all skin types including sensitive and oily. It's a very gentle ingredient so you don't need to worry about it causing irritations. If anything it does the opposite!
It can be found in many different skincare products from soaps to serums to most commonly moisturisers.
---
Petrolatum
Petrolatum is one of the most effective ingredients that you can add to your skincare routine to prevent your skin from drying up and cracking.
It creates a barrier between your skin and the air, ensuring no moisture escapes. It is extremely effective for dry skin and it soothes cuts and minor wounds.
While I recommend Petrolatum in skincare be careful not to use it when you are outdoors. Because of its oily properties, it is not safe to use when you're in the sun. It is better to use as a night cream.
Petrolatum is safe for all skin types but I don't recommend it for oily or acne-prone skin as it has been known to make it worse. It is a very gentle ingredient so is safe for sensitive skin.
Petrolatum is most commonly found and known in Vaseline. However, there are many other brands who offer it in their skincare products too. It is usually in a cream.
---
Exfoliating is a must, even during the winter. Check out the best exfoliators for dry skin!
Shea Butter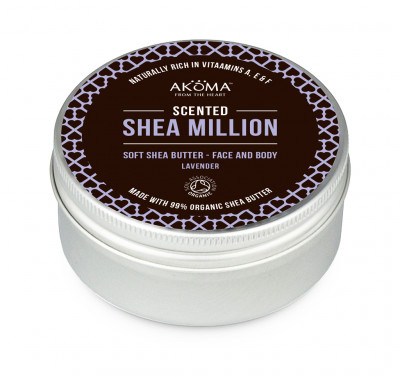 Shea butter is a lovely ingredient to incorporate into your skincare routine! It has a high concentration of fatty acids and vitamins and is great at hydrating, moisturising and repairing broken skin.
It may be high in moisture, yet it knows how to moisturise the skin while not causing the skin to appear oily. It helps to rebalance the skin's natural oils and promotes cell regeneration.
Shea Butter contains anti-oxidant properties that help prevent free radicals and signs of ageing. As an anti-fungal, it also helps to treat fungus infections.
It's safe for all skin types even those that are prone to allergies and sensitivities. Shea Butter can usually be found in creams and moisturisers.
Squalane
Squalene is a natural lipid produced by the body that lubricates and protects the skin. Since we don't have enough, often they take it from sharks. It's similar to squalane but with a shorter shelf life.
Squalane is derived from squalene so it has a weaker consistency and doesn't harm any sharks, however, it is more stable. Both are great for the skin but squalane is the better option to go for. Both are antioxidants and effective emollients.
They help reduce fine lines, soften dry patches and lock moisture into the skin. The part I like best is that they help to lighten freckles! (Ya, I have always hated my freckles!)
Squalane is great for oily and acne-prone skin. It is often found in oils and creams.
My Thoughts
As you can see there is plenty of ways to fight dry skin in the winter months. There are loads of ingredients that cater to dry and dehydrated skin, these are just a few of them.
The reason I've chosen these ingredients is that I believe they are the best at hydrating the skin. Let me know in the comments below what your favourite ingredients are during the cold, dry winter months!
Hollie xx
---
---
Anastasia Beverly Hills Benefit Cosmetics Bobbi Brown Chantecaille Charlotte Tilbury Clarins ColourPop Dermalogica Dior Dyson ELEMIS Elf Cosmetics Estée Lauder Fenty Beauty First Aid Beauty Fresh Hourglass Huda Beauty Jane Iredale L'Oreal lancome La Roche-Posay Laura Mercier LORAC MAC Makeup Revolution Mario Badescu Maybelline Molton Brown Morphe Nars Natasha Denona Neutrogena NYX Origins Peter Thomas Roth Revlon Sigma Beauty Smashbox Stila Tarte Cosmetics The Ordinary Too Faced Urban Decay YSL
---