Are you feeding your hair right? Foods that Promote Healthy Hair Growth
We often overlook how food affects our body and especially our hair. Having healthy hair maybe a whole lot more possible than you realised! You may have tried supplements, multiple hair care products and the like. But there's one factor that is commonly forgotten – foods that promote healthy hair growth.
Time and time again, we are reminded that a balanced diet keeps us in great shape. Not only that, a healthy diet gives you the key nutrients for your skin, hair and nails to be great as well.
The Hair Growth Cycle
Many of us don't know what the process of hair growth is and knowledge is always the first step in change! An average person has about 90,000 to 150,000 individual hairs. The average growth of these is 1,000 days, and it is followed by a resting period before it is shed.
There are three stages of hair growth:
Anagen – the growing stage
Catagen – the middle or intermediate stage
Telogen – the resting stage
Your hair will grow about half an inch a month which lasts for about 3 to 5 years. When the Anagen comes to an end, it goes to the transitional phase, catagen, which lasts about 10 days. The final stage, telogen is where the hair is shed, and the follicles will go dormant for about 3 to 4 months. Then, it will restart the whole cycle.
Several factors will affect the anagen cycle, but diet and food are some of the most significant.
Start your journey of healthy hair growth with this food guide for hair growth. Get your pens and paper ready for the top 10 food that you should add to your grocery list right now!
Food that Promotes Healthy Hair Growth
Eggs
Feed on eggs! Eggs help boost hair growth as it contains a good source of biotin. In addition, eggs are packed with protein that helps with giving the hair the protein that it needs.
Eggs are also an excellent source of Vitamin D, which helps with growing shiny and healthy hair. Vitamin D has been said to help create new hair follicles that will improve the thickness of your hair as well as reduce hair loss.
Spinach
This healthy vegetable is packed with valuable nutrients such as Vitamins A and C, folate and iron. All these nutrients promote hair growth, making it an excellent meal for you and the health of your hair.
Vitamin A helps the skin glands to produce sebum, which helps to moisturise the scalp and keep the hair healthy.
Hair loss is sometimes caused by an iron deficiency. Since spinach is rich in iron, it will help oxygen and nutrients to be transported to your hair follicles and roots to encourage growth and to make your hair strands stronger.
Adding spinach to your meals will significantly help with the maintenance of your hair. 
Salmon
Salmon is a great source of omega-3 fatty acids and proteins, these nutrients have multiple health benefits. In addition to hair growth, they also help reduce inflammation and make your nervous system stronger.
Since it has anti-inflammatory properties, it helps with reducing hair shedding. Salmon also helps to process insulin inside the body efficiently, which benefits hair loss as well as keeping the hair shiny and healthy.
Just like spinach, salmon contains Vitamin D to stimulate hair growth even further.
Citrus Fruits
Vitamin C is required for iron absorption and for the production of collagen, which in turn supplies the hair with the right nutrients to make your hair grow quickly.
Citrus Fruits like oranges, guavas, kiwi, papayas and strawberries are all examples of yummy fruit that you can add to your everyday food.
Carrots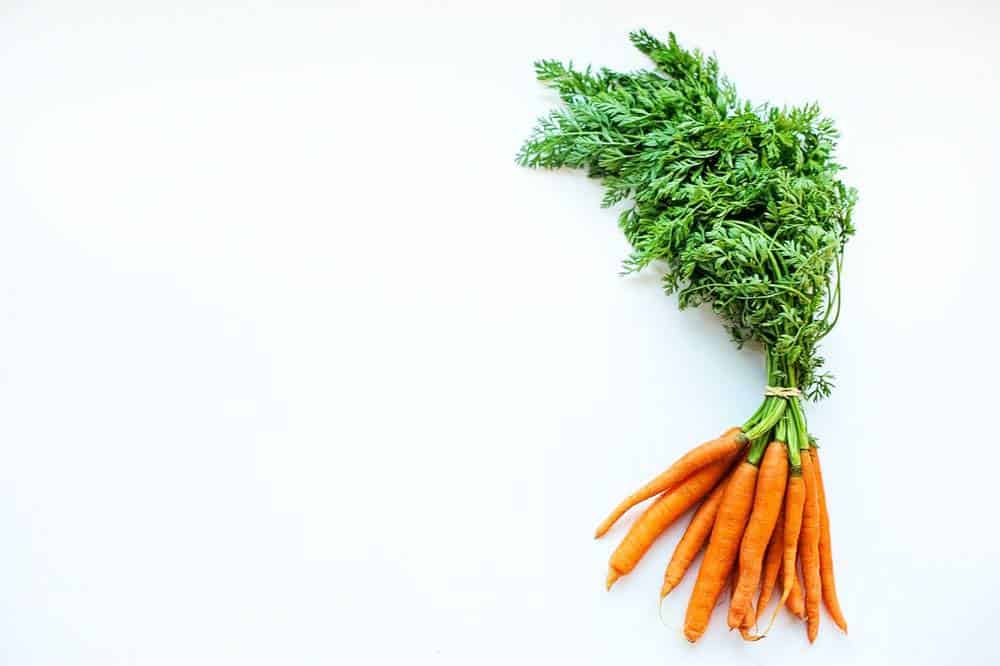 Carrots are excellent sources of Vitamin A. It aids the growth of cells, including our hair cells. Vitamin A also helps with producing sebum that will protect your hair from dryness!
You can try drinking carrot juice or munching on them as a snack for faster-growing hair.
Avocado
Onto Vitamin E! Avocados have an excellent source of Vitamin E. This nutrient improves blood circulation, which then helps the hair follicles to work even more efficiently.  
It also maintains the oil and PH balance to keep the hair follicles from clogging and causing the hair to stop growing. Avocados are delicious, nutritious, and a great source of healthy fats. Do you love avocados? Try it in a face mask, read the steps here!
Vitamin E is also able to protect the scalp. A damaged scalp can cause unhealthy hair and fewer follicles.
Nuts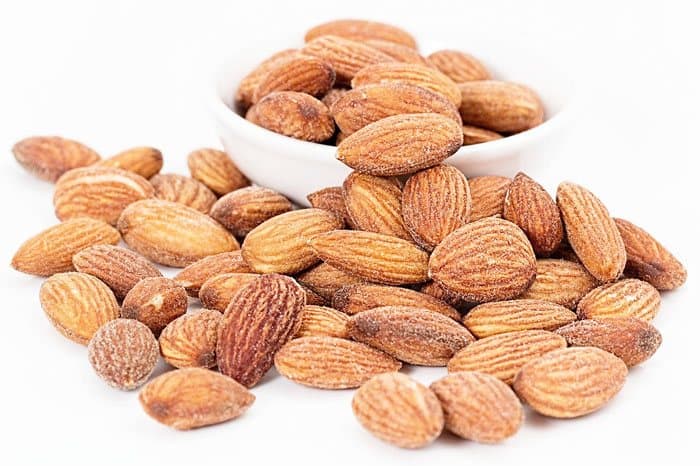 Nuts also have some Vitamin E as well as a variety of B Vitamins. They may be small, but they are packed with nutrients that help with hair growth. They help with inflammation, reducing hair loss and proper hair growth!
Nuts are easy and convenient to pack with you wherever you go!
Almond Butter
Almond butter may be a 'modern-day' food but it is delicious as it is beneficial. Loaded with Vitamin E, protein and healthy fats, you will be feeding your body the right nutrients that it needs. As we already mentioned, Vitamin E is excellent for hair and helps it grow healthily. 
Whole Grains
As we already established, our hair needs biotin. Whole Grains are rich in these biotins plus Vitamin Bs, zinc and iron! All of these are essential in keeping the hair healthy and letting it grow fast.

From your breakfast cereal, oats, quinoa and corn – you can easily shop in the grocery for these to add to your meals. 

Black Beans
Black Beans are packed with protein and most especially, lysine. This is a vital amino acid that encourages hair growth and keeps hair healthy.
Add black beans into your meal and your hair will grow better and healthier than ever before.
My Thoughts
We are what we eat and what we put inside our bodies, affects our health. It is time to pay attention to what we feed ourselves so we can be healthier inside and out! It's not about just looking good, but ultimately, with a better lifestyle and diet, we will feel better mentally as well.
Just like our skin, our hair also needs the necessary ingredients and vitamins to keep it healthy and happy. These foods that promote healthy hair growth are easy to find in your local grocery stores and you can even start preparing a better meal for yourself right now!
Do you have lacklustre hair? What are your healthy meal plans?
Hollie xx
---
---
Anastasia Beverly Hills Benefit Cosmetics Bobbi Brown CeraVe Chantecaille Charlotte Tilbury Clarins ColourPop Dermalogica Dior ELEMIS Elf Cosmetics Estée Lauder Fenty Beauty First Aid Beauty Fresh Hourglass Huda Beauty Jane Iredale L'Oreal lancome La Roche-Posay Laura Mercier LORAC MAC Makeup Revolution Maybelline Milani Molton Brown Morphe Nars Natasha Denona Neutrogena NYX Origins Peter Thomas Roth Revlon Sigma Beauty Smashbox Stila Tarte Cosmetics The Ordinary Too Faced Urban Decay YSL
---