Covergirl Mascara Reviews – Mix Match Play Mascara Kit
Mix Match Play Mascara Kit are the most fun mascaras I have come across in a looong time. And not only because of the funky colours but also because of how you can use them. With Mix Match Play you can create your favourite Covergirl look. They are also perfect if you're trying to figure out the perfect mascara combination for you. I hope you enjoy this post of Covergirl Mascara Reviews and I hope you find the perfect look for YOU!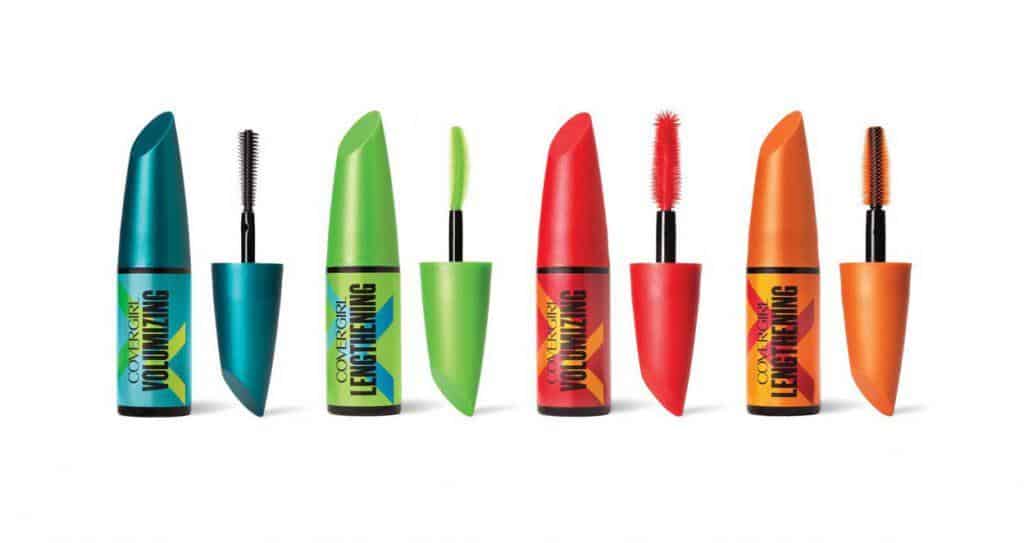 Mix Match Play Mascara Kit
The Mix Match Play Mascara Kit comes with 4 mini mascaras in the colour Very Black. There are 2 different mascara formulas with 4 different brushes. When combining the brushes you can create 7 different Covergirl looks. This is perfect for someone who loves Covergirl mascaras but isn't sure which one is the right one. It's also for anyone who loves playing around with makeup and trying out different looks. These brushes cover every eyelash look and they can fix every lash problem from short lashes to thin ones.
How to Use
As you can see from the above chart, you can mix and match the brushes with the different formulas to create a different look. First choose the brush that you want and then choose the volumizing or lengthening formula. You can apply a second coat with a different brush for a different, customised finish. These mascaras are all about the layering so if you love layering then these are perfect for you! The looks you can recreate are LashBlast Volume, Plumpify, The Super Sizer, Clump Crusher, The Super Fibers, Clump Crusher Extensions, and LashBlast Fusion.
My Thoughts
I love this set of mascaras. Its good value for money and they are super cute from the colouring to the size;) I love how you can create so many different looks from 4 mini mascaras. They are fun to play around with and great if you want to figure out your perfect combo. You can try out so many different looks with the different combinations. I think they are perfect mascaras for teenagers who are just starting out with makeup. At $19 for 4 they are very affordable too:) They are sold exclusively at ULTA for a limited time so go and get yours before they are sold out.
What's your favourite Covergirl mascara and mascara combination? Let me know in the comments below!
Hollie xx
[space_40]
Related Posts