Anastasia Beverly Hills Amrezy Palette Review
UPDATE: Anastasia Beverly Hills Amrezy Palette has been discontinued. Check out similar eyeshadow palettes here.
Anastasia Beverly Hills and Amrezy are back with an eyeshadow palette! Following the successful launch of their highlighter collaboration in 2018, they officially launched a brand new eyeshadow palette- the Anastasia Beverly Hills x Amrezy Palette.
"You will notice this palette is the biggest by ABH thus far, in our signature and best selling formula that you find in Soft Glam & Modern Renaissance, with new innovation as NEW always has to have something different," the brand's president and the daughter of the brand's founder – Norvina, announced their collaboration with Amrezy on her Instagram, a few days before the palette's release.
In her Instagram post, she elaborated on the eyeshadow development, especially as it's their first pressed glitters. The pressed glitters have different formulas compared to your standard shimmer eyeshadows. "It's not loose in the pan. It's formulated to exist in a pan," she explains. We'll find out more about these pigments later on in this review.
This isn't the first time that Anastasia worked with makeup artist and beauty influencer, Amra Olevic or better known as Amrezy. They teamed up way back in 2014 with a 10-pan eyeshadow palette which was a first for Anastasia Beverly Hills line of collaborations.
With Amrezy's strong presence on social media (a whopping 5.9 Million followers!), their collab has created quite a buzz all around!
I know you're as excited as I am about this collaboration so let's get into the deets of the Anastasia Beverly Hills x Amrezy Palette!
The Rundown on Anastasia Beverly Hills x Amrezy Palette
The Anastasia Beverly Hills x Amrezy Palette features a 16-pan eyeshadow palette with mattes, metallics and their new formulation of the most amazing pressed glitter pigments!
Just like their other palettes, this comes with a brush and a full-sized mirror. This palette claims to have all-new shades with all-new formulas.
Amrezy had "Barbie" in mind when coming up with this collaboration. And Barbie it is! It has gorgeous glittery pink packaging with Amrezy written across the top.
Since it is decked in glitter, it does have that rough glitter-like texture to the touch. Don't worry, though, there will be no glitter transfer whatsoever when handling this palette.
The Shades
The shades on this palette are a mixture of pinks, purples and warm browns. These are colours that you can use as your go-to daytime shades and transition to a more glamorous evening look.
You can definitely play around with this palette whether you want a more neutral look or something bold and playful! There are loads of different look that you can create, get creative!
Litty, Cupcake, Gorgina, Gemini, Semsa and Yugo are pressed glitters. These pressed glitters have an unbelievably beautiful payoff that you can use with a dry brush or fingers for application.
With a dry brush, these pressed glitters will give excellent pigment as you apply them. But for a more full and intense pigment, you can use your fingers to pat it on your lid.
The pressed glitters give an iridescent shimmer that looks absolutely amazing on the centre of the lid! If you love glitter then this palette is a must-have for you!
Small tip: be extra careful when handling these pressed glitters, they are very soft and handling them harshly will ruin them.
As for the glitters staying on, you do not need to worry, they last perfectly the whole day! The glitters cling to the lids, and you won't have any glitter falling on your face.
The mattes have equally impressive pigmentation. The shades New Yawker and OG are beautiful browns that you can use as transition shades or even build up to a really opaque brown.
Another great brown in the palette is the 1988 shade, it is intensely pigmented when swatched as well as when you apply it to your lid! All the mattes are incredibly buttery and soft to touch and wear. You can pack them on your lids, and they'll blend smoothly and easily.
Amazingly, there is little to no fallout with this palette! It is not every day that you come across an eyeshadow palette that doesn't ruin your makeup base when applying eyeshadows.
If you follow Amrezy, this palette screams her personality and artistry. Norvina and Amrezy achieved the "Barbie" theme that they were going for with this palette. From the campaign to the packaging, everything is pink and fun along with the extra splash of colour, like that fabulous blue!
My Thoughts
All of the Anastasia Beverly Hill palettes are impressive, and Anastasia Beverly Hills x Amrezy Palette is no exception! It is highly pigmented, has gorgeous packaging and has a beautiful choice of colours. The pressed glitters are highly impressive and set this palette apart from others!
Do I recommend it? Well, if you're a long-time fan of ABH Palettes and you have multiple of their palettes, then you will need the Anastasia Beverly Hills x Amrezy Palette.
I love the palette, but then again, I'm an eyeshadow palette junkie! I find that although the colours are gorgeous, there is some colour overlap with other ABH palettes.
The Modern Reinassance, Anastasia Beverly Hills x Jackie Aina, Soft Glam and Norvina Palette – are all palettes that are comparable to the Anastasia Beverly Hills x Amrezy Palette in terms of colour choice.
The Amrezy Palette is a little pricier than the others, and, I imagine that's because of the pressed glitters.
If you're looking for something different and fun, this palette will give you just that! You will love the quality and of course, the glitters.
Hollie xx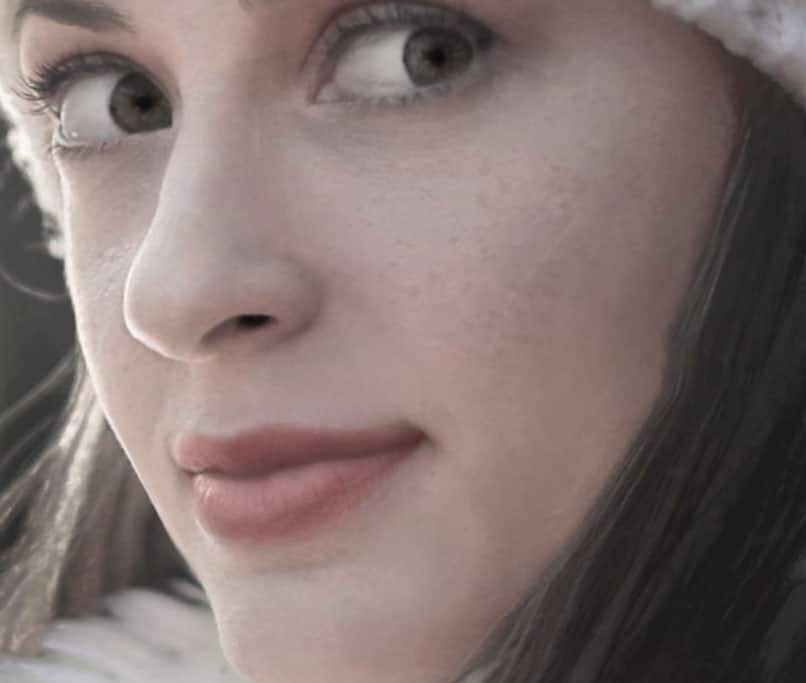 Hi, my name is Hollie, and I own BeautywithHollie.com. I love everything to do with beauty and love sharing my knowledge, advice and beauty finds! Makeup and beauty are here to enjoy, and Beauty With Hollie is here to take the stress out of it!
---
---
Anastasia Beverly Hills Benefit Cosmetics Bobbi Brown CeraVe Chantecaille Charlotte Tilbury Clarins ColourPop Dermalogica Dior ELEMIS Elf Cosmetics Estée Lauder Fenty Beauty First Aid Beauty Fresh Hourglass Huda Beauty IT Cosmetics Jane Iredale L'Oreal lancome La Roche-Posay Laura Mercier LORAC MAC Makeup Revolution Mario Badescu Maybelline Morphe Nars Natasha Denona Neutrogena NYX Origins Peter Thomas Roth Revlon Sigma Beauty Smashbox Stila Tarte Cosmetics The Ordinary Too Faced Urban Decay YSL
---